Spread Game - Fun with the Globetrotters - Save 20%
December 30, 2021

We had so much fun at the Harlem Globetrotters day game a couple of days ago! They played the Washington Generals, which I have to admit have some serious skills as well (shout out to #6). The game ended 75 to 89 for the Globetrotters, with loads of laughs and great shots to enjoy all through the game! There are still plenty of games to SAVE 20% with code: USFAM. more...



---
Save 20% on All Harlem Globetrotters Games Across the Country
December 23, 2021

The Globetrotters Spread Game through every slam dunk, killer pass and magic fadeaway; and through every smile for a child and every achievement within the communities they visit. Light, laughter, love. Hope. Spread Game. SAVE 20% on all tickets for Harlem Globetrotter Games around the country with promo code: USFAM. more...



---
Purify My Heart: A Dialogue with Jesus Devotional Journal
December 15, 2021

Isabelle Joye shares her most inner thoughts and prayers, her struggles and triumphs and encourages us all to take time to sit with God. To enjoy the journey of life but to pause for a moment and have your time. Even if it is a small amount of time weekly. Purify My Heart contains 52 small chapters that would be easy to incorporate into our schedule to do just that, with room for notes to record our journey.Learn more at: more...



---
Giveaway: Two Rivers Coffee and Hot Cocoa Pods
December 12, 2021

The Two Rivers Coffee company launched its first products in April of 2012. TRC was making single serve cups in a small manufacturing plant where the company established the Brooklyn Bean Roastery brand. They now manufacture single serve coffee for its own brands as well as licensed products. They offer a fun and festive variety holiday boxes that would make a great gift this holiday season! Enter to win: more...



---
Establish Good Traditions and Practices with the Complimentary Generation to Generation Workbook
December 8, 2021

In the book Generation to Generation, Yael Eckstein shares the lessons of faith instilled in her by her parents that helped her to persevere following the sudden death of her father and gave her the hope and courage she needed to follow in his footsteps. There is now a free companion workbook to go along with this book offering valuable lessons of faith to share with your children and grandchildren. more...



---
Book Review: Renovating Your Mind by Patrick Egle
December 3, 2021

A devotional is a beautiful way to stay positive and continue your journey with God. Author Patrick Egle shares his light and personal experiences in such a beautiful and inspiring way, making this devotional one we should all read! It starts with January 1st, a perfect gift this time of year, for everyone, regardless of denomination. more...



---
Book Giveaway: Dash and Nikki and The Jellybean Game
December 1, 2021

It's funny how a fun game can sometimes teach fantastic life lessons. Dash and Nikki and The Jellybean Game rhyming book will do just that, offering tips for kids on being patient, sharing, learning how to save and more. It is so adorable and a great book to have on hand with a fun game all in one. A perfect choice for under the tree this year! more...



---
Book Giveaway: God With Us #GodWithUsMIN #MomentumInfluencerNetwork
November 19, 2021

This is such a beautiful version of stories from the Bible for kids of all ages to enjoy! God With Us offers 30 short chapters starting with the creation of Adam and Eve through the Revelation with a heartfelt postscript from the author. It is the perfect time of year to consider this book for under the tree for a child you know, especially one who may be struggling a little. more...



---
Tryazon: Homefree Cookies - the Treats you can Trust
November 18, 2021

For those of you who love cookies but have food allergies - Homefree cookies are for you! If you love to host - rest assured everyone can enjoy the plate of Homefree cookies you set out! We were lucky to get chosen as 1 of a 150 Tryazon party hosts happening this week! We have invited a small crowd over for a cookie taste test to find our favorite. What flavor cookie is your favorite? more...



---
Giveaway: The Wonder of Creation by Louie Giglio
November 16, 2021

The Wonder of Creation is the perfect gift for young children who love science and want to explore their faith. With 100 devotions in the book, each one features a scientific fact or an easy activity for exploring faith, a short Bible verse, and a closing prayer. Perfect for a lovely bedtime reading routine or a homeschool STEM curriculum, especially with the free Parent Discussion Guide! more...



---
Netflix's new film starring Julie Bowen - MIXTAPE debuts Dec 3rd
November 12, 2021

I still have a bag of mixtapes from the 80's in my basement and I cannot wait to see Mixtape on Netflix next month to bring back the memories and maybe even bring back up the mixtapes! Does anyone else remember trying to record songs from the radio or borrowing records to make the best compilation? Will you be watching Mixtape? I can't wait to see which songs they choose! more...



---
GIFT GUIDE 2021
November 11, 2021

With the supply chain uncertainty and things selling out fast - don't wait too long to start your Christmas shopping. I will be sharing gifts on my guide and adding to it all month long - stop by and tell me what gift you want most this year! more...



---
Book Tour & Giveaway: The Tin Whistle by Kathleen Shoop
November 10, 2021

The Tin Whistle is a great reminder that giving is so much more important than receiving! I loved reading this short story and didn't want it to end. A perfect and heartwarming Christmas story that will get you right into the Christmas spirit and one you will want to read each and every year around this time. more...



---
Giveaway: Clifford the Big Red Dog hits Theatres November 10th
November 5, 2021

I know you have been seeing the ads and it is time to get excited! Clifford the Big Red Dog is coming to theatres and Paramount+ on November 10th! See how Clifford grows from a cute, little, red puppy into the big red dog we all know and love! I can't wait to see Clifford in his new movie: Clifford The Big Red Dog. Enter to #win a fun swag bag full of goodies more...



---
Save 20% off all Orders of Grooming Products from Manscaped
November 3, 2021

Manscaped is the place to visit for grooming gift for all the men on your Christmas list! They offer lots of goodies, including body trimmers, deodorants, cologne, nail kits and more! Visit: manscaped.com/gifting to see all the goodies and automatically receive 20% off your order and free shipping. more...



---
Book Tour & Giveaway: 1% Better - The First Person with Down Syndrome to Complete an Ironman Triathlon
October 27, 2021

Whether you have a family member struggling with a disability or not, I recommend this great story to share with everyone. It is so inspirational, packed full of valuable tips for success. Tips we can all incorporate into our daily life, without any pain for gain! Stop by our sponsor site to enter to win a copy of 1% Better. more...



---
Step Up Your Health Routine with Dental Probiotics and Save 25%
October 26, 2021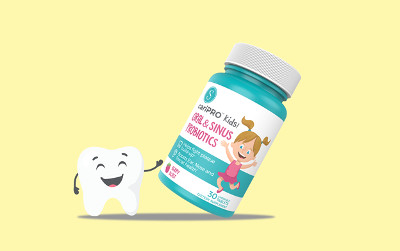 We are all familiar with probiotics as a solution to support gut health, but did you know we can now protect and support our teeth and gums with dental probiotics? The enormous benefits of a healthy oral microbiome has actually made dental probiotics the fastest growing category of probiotics in America! more...



---
Halloween 2021 Gift Guide
October 19, 2021

Spooky season is approaching and it's time to get into the Halloween spirit with some ideas for gifts and goodies. Check out some fun and spooktacular gift ideas from cookies, to magical brew, to fun surprises you can send right to your favorite ghosts and goblins more...



---
Are your Kids Rushing their Brushing? Allow Smile Brilliant to Show them What they're Missing with their Plaque Disclosing Tablets
October 15, 2021

My children and I have been trying a new product from Smile Brilliant. Plaque Highlighters are a fun way for kids & adults alike to work on their brushing regime! You will not believe the difference with your teeth after using this product. I am embarrassed to admit, we were not brushing long enough and Plaque Highlighters let us know! more...



---
Something Big Is Coming to Theatres and Paramount+ November 10th - Clifford the Big Red Dog - The Movie #LoveBig #CliffordMovie
October 14, 2021

I think each and every one of us has probably read the Scholastic Book Series "Clifford the Big Red Dog" by Norman Bridwell. I loved reading these books as a child and later as a mother, as well as the show on PBS. I can't wait to see him on the big screen in his new movie: Clifford The Big Red Dog. more...



---
Dare to Dream Big with a 2022 Dream Planner from Horacio Printing #giveaway #horacioprinting #2022DreamPlanner
October 13, 2021

Planning and organization are key for success. Allow the gorgeous Horacio Printing Christian Dream Planner to help you get organized and grow into the new year. Featuring four gorgeous designs, the hard part will be choosing which one to get! See which one I chose below and enter to win the White Marble Dream Planner for you! more...



---
DaySpring Christmas Shop is Open! #Christmascardgiveaway
October 5, 2021

It's a little hard to think about Christmas before Halloween but the DaySpring Christmas Shop is Now Open, offering lots of lovely Christmas cards, wrapping paper, decor, and gifts to get us in the spirit and prepared! Receive Free Shipping on U.S. orders with code: CHRISTMAS more...



---
It's Time to Get Looney with Space Jam: A New Legacy available to own October 5th on 4K, Blu-ray and DVD #SpaceJamMovie #giveaway
October 4, 2021

It is time to enter the serververse and witness the most epic basketball game ever between the Tunes and Goons in the comfort of your own home! Space Jam: A New Legacy is available to own tomorrow, October 5th on 4K, Blu-ray and DVD. Enter below to win a copy of this hilarious, looney tune movie the whole family can enjoy together. more...



---
Coloring Book Giveaway: A Home for Every Creature
September 29, 2021

Coloring is a great independent activity kids can enjoy for hours on end and young children ages 1-6 will enjoy adding their own color to some familiar creatures in the new book: A Home for Every Creature by artist Bradley Weaver. This is Bradley's 2nd coloring book and if you visit his site you can hear his 2008 song of the same name that inspired this book. more...



---
Macy's VIP Sale: Save Up to 30% Off #MacysVIP #win
September 28, 2021

Now is a great time to stock up on your favorites and save 30% at Macys.com. Plus, enter Macy's VIP giveaway on Savings.com for a chance to win one of five $100 e-gift card prizes to spend at Macy's. Spend over $100 and receive a $25 rebate, too. Giveaway ends on Oct. 4th more...



---
TV Crime Series: Vindication - Season 2 #VindicationMIN #win
September 24, 2021

We have been catching up with the new crime series Vindication on Pure Flix. Vindication is a faith-based police drama that follows Detective Gary Travis and his investigative work. Solving a unique case each episode. Season 2 is now streaming on Pure Flix every Wednesday night through October 27th. more...



---
Book Giveaway: Roar Like a Lion by Levi Lusko
#RoarLikeALionMIN #roarlikealion #tommynelsonbooks
September 20, 2021

In the book Roar Like a Lion, Levi Lusko helps kids build up their faith so they are prepared for tough times. Lovers of lions are going to love all the facts and cool stuff they learn as they read along. This book is a wonderful way to grow and learn. I had planned to read one daily, but they are so good, I often read a few each day! You can too! more...



---
Cartoonito is a hit on Cartoon Network and HBO Max
See the Show List and Cartoonito Mobile Tour Schedule
September 16, 2021

Cartoon Network and HBO Max have a block just for preschoolers this Fall! Some of our favorites are back and some new ones make an entrance starting at 6am to noon, Monday through Friday, here in New England. These shows inspire children to be creative, caring, curious, and courageous, shows that encourage kids to be themselves! more...



---
Straight Outta Nowhere: Scooby-Doo Meets Courage the Cowardly Dog
The all-new animated film available today on Digital & DVD
September 14, 2021

Today is the release of the brand-new, full-length animated family film: Straight Outta Nowhere: Scooby-Doo Meets Courage the Cowardly Dog by Warner Bros. Home Entertainment. Scooby-Doo, our favorite mystery-solving mutt, teams up for the first time with Courage the Cowardly Dog. more...



---
You're Invited to Nito's Virtual Birthday Party to Celebrate Cartoonito
September 10, 2021

Calling all parents/caregivers and educators of preschoolers! HBO Max and Cartoon Network are so excited to welcome you to the world of Cartoonito, where you and all preschoolers can discover an exciting world full of creativity, curiosity, and courage, with shows that encourage you to be you! To celebrate, you're all invited to Nito's birthday party on Monday, Sept. 13th at 1pm (EST) more...



---
Guest Post: 'National Family Hydration Awareness Month'
Helping Kids Keep Hydrated & Healthy By Merilee A. Kern
September 10, 2021

As we head into fall and are now back to school, it is more important than ever to carry on with healthy hydration habits from the long, hot days of summer. The human body is made up of 50% water, in order to achieve peak hydration needs, kids (ages 4-8) require five cups of water per day and kids (ages 8+) require 7-8 cups per day. more...



---
Book Tour: Bridge Across the Ocean by Jack B. Rochester #win
September 9, 2021

Bridge Across the Ocean is an action packed, adventurous, and fast read with a cycling theme, love (in many ways), and a little espionage thrown in for excitement! I could not put it down. You do not need to be a cyclist to enjoy this great story. Please enter our giveaway for a chance to win a copy of this book. more...



---
New Product Alert: Aerobie Sonic Fin Football by Spin Master
September 2, 2021

This weekend we hope the weather improves a little for our Aerobie Football - Air it Out! Party! In a few short weeks, the Aerobie Sonic Fin Football will be available for purchase and we get a sneak peek thanks to Tryazon. The Aerobie Sonic Fin Football, made by spin master, is the farthest flying football out there, it can fly up to 100 yards. more...



---
Back to School Gift Guide
August 25, 2021

Back to school is already in session for many, we still have just under two weeks before our start and it can be an exciting time mixed with a little apprehension. To lessen any worry my kids might be feeling, I try to make it enjoyable by spending a little money on new clothes, new school supplies, new backpacks, lunch bags and a few extras for fun! more...



---
Color My Cookie - A Fun DIY Decorating Kit
August 11, 2021

My daughter loves to bake, but sometimes I do not always want to clean up after her lol. Let's face it, baking is messy. But, decorating is so much fun and Color My Cookie allows for a fun decorating experience without all the mess. Not only messy, but who has the time? Plus I have taken out our ingredients only to find them no longer fresh or useful. With Color My Cookie decorating kits, you get to skip straight to the fun part more...



---
Athena Club - The Razor Everyone is Talking About!
Save $5 off your first order!
August 9, 2021

Are you tired of borrowing a razor from your husband//boyfriend/brother? I know I am, the "Lady" razors are fine to use but nothing compares to the 5-blade mens razor for me. Until now. My daughter asked me to order her the Razor Kit from Athena Club. It is the cutest kit, it would make a great kit for your daughter, too. more...



---
Root Beer Float Recipe with Virgil's Handcrafted Root Beer
August 4, 2021

With summer heating up, there is no better way to cool down than with everyone's favorite refreshing summer sip...a root beer float! It's time to stock up on our favorite root beer - Just in time for National Root Beer Float Day (Aug. 6th). Enjoy this simple and delicious recipe using Virgil's Handcrafted Root Beer. more...



---
Britfield & The Rise of the Lion by C.R. Stewart #ExperienceTheStory #WorldofBritfield #BritfieldandTheRiseoftheLion
August 3, 2021

Britfield & the Rise of the Lion is the second book in the Britfield series and is a great detailed read. I have no doubt it will quickly capture the interest and hearts of readers young and old. A wonderful adventurous read full of twists and turns, love and betrayal! more...



---
Yipes Hand & Face Cleaning Wipes - Perfect for #backtoschool
August 2, 2021

Talk around my city is wearing masks for back to school this September! Although my two children are double dosed, I am grateful for this news. Of course, I still worry about them wearing a mask all day and then what will lunch time be like? One thing I know for sure, is that I want them to wash their hands before eating their lunch and if they cannot access a sink, then Yipes will be in their lunch box! more...



---
Sweet Suite at Home Round up! #SweetSuiteathome #TheToyInsider
July 31, 2021

Earlier this month, I was lucky to attend one of the greatest virtual toy parties of the year and learn all about the hottest toys coming out for the holidays and I cannot wait to share some of our favorites in my recap of the most fun afternoon ever! The Toy Insider is the place to go to see all the latest and greatest toys of the year and they host the best Toy Party ever. more...



---
Movie Digital Code Giveaway for When We Last Spoke #WhenWeLastSpokeMIN #MomentumInfluencerNetwork
July 30, 2021

When We Last Spoke is an award-winning, heartwarming story based on a book by Marci Henna. Starring Melissa Gilbert (Little House on the Prairie), the late, great Cloris Leachman, and Corbin Bernsen, to name a few. With this great cast and heartwarming content, it is no wonder When We Last Spoke recently won Best Picture, Best Narrative, Best Supporting Actor, and more more...



---
Cats vs Pickles - the hottest new collectible toys for 2021! #SweetSuiteathome
July 26, 2021

One of the hottest new collectible toys at Sweet Suite at Home this year were the cute and colorful Cat vs. Pickles. These adorable and lovable plush toys are going to be on everyone's Christmas and birthday lists. I am not sure who is more excited, me or my kids. I just fell in love with these cuties immediately! more...



---
DIY Kit Creations - A Fun and Easy way to Customize your own Nail Polish #WIN
July 24, 2021

Do you love to do crafts with your daughter, or arrange fun things for her to do when she has friends over? Let her explore her self expression with this fun Nail Polish Making Kit from DIY Kit Creations. This kit allow us all to show a little personalization, with color combinations that are endless. It is ideal for slumber parties, birthday celebrations, or just a lazy summer afternoon more...



---
Crank Up the Tunes and Get Looney with Space Jam A New Legacy in Theaters and HBO Max Friday, July 16th #SpaceJamMovie
July 15, 2021

Are you ready to enter the serververse and witness the most epic basketball game ever between the Tunes and Goons? Space Jam hits theaters tomorrow, Friday July 16th (and HBO Max), so crank up the tunes and get looney! Who do you think will win the game? Check out the trailer and fun activity book more...



---
Book Tour & Giveaway: Chasing Failure by Ryan Leak
July 13, 2021

Chasing Failure is a new and fresh way to look at failure. The author, Ryan Leak shares personal stories in bhis new book and his experiences on how he grew more from his failures. He has a very interesting approach on how 'chasing failure' can help reveal what we are good at and what we are not good at doing. Encouraging us to try even if we think we will fail. more...



---
New DVD Release - A Cinderella Story: Starstruck #CinderellaStarstruck
July 12, 2021

Do you love a good song and dance movie? Warner Bros. Home Entertainment will have you singing and dancing with their new release of A Cinderella Story: Starstruck. This all new enchanted musical film is set in Dreary, Idaho and stars Bailee Madison, as the modern day heroine Finley Tremain and Michael Evans Behling as her charming romantic interest, Jackson Stone and is the first in A Cinderella Story franchise to be set on a farm. more...



---
Book Giveaway: Intention by Dr. Ian D. Brooks
July 6, 2021

Have you ever wanted to better yourself or overcome a problem but didn't know where to start?...Or have you taken steps to move forward only to realize you are right back where you started." Intention provides a step-by-step guide for you to transform by helping you identify your priorities and offer the ability to operate with intent for success! more...



---
Kickstarter Campaign: Betcha Switchup Card Game - Starting July 10th
June 28, 2021

Cards are always a fun thing to get out when friends or family come to visit. Cards are a great summer activity, too. They can be played almost anywhere and are easy to take along. We recently started playing a new game called Betcha Switchup, it is one of three new Storyastic games that are debuting on Kickstarter July 10. Plus, they are having a giveawawy. more...



---
Enter to Win $150 to Spend on Wall Decals from EvgieNev
June 24, 2021

Now that summer is here - it's time to think about how you can redecorate a room! Or maybe you are expecting a baby and it's time to put together the perfect nursery! Enter to win a $150 credit to EvgieNev Wall Decals. These removable stickers are made using Top-Quality Matte Vinyl. Safe for your walls, bright, and colorful. more...



---
Celebrate Summer with Fun New Card Games from Regal Games
June 19, 2021

Cards are a great way to keep the kids entertained this summer, they are easy to take on the go and can be played almost anywhere, plus they fit easily in your bag! Enjoy these new games from Regal Games that are great for family game night, too - fun, fast paced, strategic fun! A great way to get a break from technology and enjoy some family time. more...



---
Book Tour & Giveaway: The Other Shore by Madhu B. Wangu
June 18, 2021

The Other Shore: Ordinary People Grappling with Extraordinary Challenges. A collection of twenty stories where we meet people struggling with inevitability of death, unavoidable circumstances, relationships gone sour, and our connection with nature. Some tales hover between reality and fantasy, while others reflect on outdated customs and tradition, prejudice and bigotry, altruism and kindness. more...



---
Book Tour & Giveaway: Checking In by Michelle Williams
June 14, 2021

Tenitra Michelle Williams bravely shares stories from her personal life and the struggles she has faced in the new book Checking In: How Getting Real about Depression Saved My Life – and Can Save Yours. This was a quick read for me with lots of laughs and heartfelt stories, Michelle really shares from her heart. I love her suggestion about "checking in" each week — with ourselves, with God, and with our circle. more...



---
Fuller House: The Fifth and Final Season
June 8, 2021

Join the Tanner, Fuller, Gibbler clan for another fun-filled season in Warner Bros. Home Entertainment's release of Fuller House: The Fifth and Final Season, available on DVD and Digital June 8, 2021. Get ready for 18 hilarious new episodes, featuring guest appearances by the original Full House cast. more...



---
Father's Day Gift Guide 2021
June 7, 2021

Father's Day falls on the 20th of June this year and beer and golf gear can only go so far. Creative ideas are so much more fun for your Father's Day gift, what do you think of the suggestions below? Coffee Bags, garage organization, fish and more! What do you like to give/receive for Father's Day? more...



---
Gift Idea: Moissanite Jewelry from Dwellbing
June 2, 2021

Dwellbing offers beautiful jewelry including this stunning sterling silver moissanite cross necklace we received for review purposes. It is small, delicate, yet beautiful and perfect for a pretty accent to everyday or a very special day. I tried to capture the beauty of this necklace with and without flash. It is so pretty and photos do not do it justice. If you are looking for a graduation gift, this is a lovely idea and we have a code for you to save 20% more...



---
Elevate your Summer Gatherings with hudsonest Napkins
May 27, 2021

This summer I imagine many of us will be hosting a gathering or two outside to make up for lost time! Allow hudsonest to make entertaining effortless with their beautiful printed napkins. hudsonest bring style to any table with their beautiful designs for all sorts of entertaining needs from casual gatherings to special occasions. hudsonest's printed paper napkins add the richness of color and the luxury of design to every dining and drinking experience. more...



---
Book Tour & Giveaway: Crafty Family Ideas by Kristin Gambacinni
May 25, 2021

In the new book Crafty Family Ideas Kristin Gambacinni shares many ways to keep children engaged with loads of fun activities. Kristin is a mum of eight and understands the struggle of keeping kids entertained, she is "the queen of homemade(ish) crafts and fun activities" and shares 55 fresh ideas that are easy, affordable, and fun. more...



---
Toy Review: Doodle Hog - Paint Your Own Squishy
May 19, 2021

A popular trend, still going strong today are squishy toys. They come in a wide range of designs and textures and can provide children with hours of fun offering a great way to pass the time. Some children love to squish away any anxiety or stress they may be feeling, not realizing this cute little squishy can help in this way. Paint Your Own Squishy Kits from Doodle Hog take their squishies one fun step further by allowing kids to paint their own. more...



---
Book Spotlight: The Resurrection of Hannah - A Novel Inspired by True Events by Kathryne Arnold
May 18, 2021

Samantha Clark is fast approaching a crossroads in her life, she just doesn't know it yet. In her late thirties, single, and caught up in the hustle of everyday life, she is disenchanted with her predictable lifestyle as a psychotherapist on the west coast of Florida. The Resurrection of Hannah is an unforgettable story of self-discovery, friendship, love beyond time and the resiliency of the human spirit. more...



---
Book Tour: Don't Give the Enemy a Seat at Your Table by Louie Giglio
May 17, 2021

Thanks to my mum, I know the power of positive thinking and in his new book: Don't Give the Enemy a Seat at Your Table, author and Pastor Louie Giglio encourages positive thinking and reminds us that we have the power to control our thoughts and emotions. Do not allow the "Enemy" (bad thoughts) to influence your thinking. Pastor Louie offers tips and shares stories and Scripture of people who have great faith more...



---
New Limited Series DVD Release: The Alienist: Angel of Darkness - Available to Own May 18th #WBPartner
May 14, 2021

Fans of crime stories will enjoy the limited series: The Alienist: Angel of Darkness and it will be available to own May 18th, 2021 on Blu-ray & DVD. Set in New York City in 1897, offering an insight into this timeframe with compelling murder mysteries and many twists and turns, follow the trial and see if you can find the killer. more...



---
Book Tour & Giveaway: The Magician by Kathleen Shoop
May 11, 2021

Ninety-two year old Patryk Rusek is on the run, bath-towel flying off, with nothing but his new Nikes to carry him to freedom. His plan to escape from Blue Horizon Retirement Community is in motion. Except his great-grandson Owen isn't at the pickup point. Resigned to his fate, Patryk returns to his room and reads from his incredible hand-drawn chronicle of Donora, luring half the nursing home's employees and residents into the room more...



---
New Movie Release & Giveaway: Tom & Jerry The Movie Available to Own May 18th #TomAndJerryMovie #WBPartner
May 3, 2021

The most beloved rivalry in cartoon history and a favorite of mine from childhood: Tom & Jerry The Movie is going to be available to own on Blu-ray and DVD May 18th to enjoy from the comfort of your home! Tom & Jerry were always a favorite of mine growing up and I am so excited to see this movie. I also get to offer a copy of the movie to one lucky reader. more...



---
Celebrate Cinco de Mayo with Reed's #drink #recipes
April 30, 2021

Cinco de Mayo is coming up! Celebrate with easy to make, delicious and refreshing cocktail drinks made with Reed's Ginger Beer and Reed's Ginger Ale. Stock up on ingredients over the weekend and enjoy these festive drink recipes below for Ginger Paloma and Ginger Ale Michelada. Which one do you want to try first? more...



---
New Book Release: It's Never Too Late by Kathie Lee Gifford #kathieleegifford #itsnevertoolate #MothersDayGiftIdeas
April 28, 2021

I am not one for daytime tv, but Kathie Lee has been a staple and one to watch when you find yourself home during the day and she is missed. I loved her humor and ease with both Regis and Hoda whenever I did catch her shows. Kathie seemed genuine and considerate with her interviews and I really enjoyed hearing her side of a few stories more...



---
Mother's Day Gift Guide 2021 + #Starbucks #giveaway
April 27, 2021

Mother's Day is May 9th and all mums want different things (in addition to chocolates), choose to be creative with your Mother's Day gifts and/or treat yourself to some of these ideas and enter our giveaway for a $10 Starbucks Gift Code. Happy early Mother's Day to all the Mums out there! more...



---
Book Tour & Giveaway - Love on the Edge
April 26, 2021

Experience love's emotional gamut from the authors of Mindful Writers Retreat, sure to bring joy and bliss to your heart any time of year. From love in the time of war… to love at first sight and long walks in the snow… to sparks flying because of nosy neighbors… Love on the Edge reveals the essence and evolution of the human need for relationship more...



---
Book Tour: Drive - 9 Lessons to Win in Business and in Life by Kelley Earnhardt Miller
April 19, 2021

Drive is a book packed with winning tips for success and heartfelt family memories for Kelley Earnhardt Miller. Family comes first in her life and although she shares her sadness in some parts, it is done so well, and honest, the only way to move on is to be so honest. This was a quick read for me and although I am not really a NASCAR fan, I know the Earnhardt name and I enjoyed learning a little about the family, especially the bond between brother and sister! more...



---
A Fun New Coloring Book of Quirky Collages with Hidden Items
April 15, 2021

The more you look at the images in Don Stewart's new coloring book Quirky Collages, the more you see. Fun for puzzle lovers and coloring fans alike, this book starts with tips and techniques, choosing the right coloring utensils, and then offers unique coloring drawings with a fun quote to match the list of hidden items to find printed on the back of the page. Whether you choose to refer to the list is up to you. It is such a fun book and a great gift idea! more...



---
Review: Sitka Salmon Shares #couponcode #SubscriptionBox
April 12, 2021

For 11 seasons now, Sitka Salmon Shares have been providing members with responsibly caught, wild Alaskan seafood from small business fishermen in Alaska. A fisherman relies on a community's support and this is why Sitka Salmon Shares is a great way to purchase fish/seafood. They offer a few shares to choose from and the most popular is the Premium Sitka Seafood Share with a one time "Freezer" option to stock up on Salmon (great for gift giving). more...



---
Sweetology - the DIY Cake and Cookie Decorating Kit is offering Summer Camp Sessions (in-store and online) #win
April 8, 2021

I first heard about Sweetology last year when I was researching creative ways to celebrate a birthday. We received a four pack of cupcakes delivered to our door with everything we needed to decorate them. This summer Sweetology will be entering their 8th year of providing this fun DIY cake decorating experience and last year they introduced a virtual Cake Adventure Camp and plan to do it again this summer nationwide! more...



---
Book Tour: Chip Gaines - No Pain, No Gaines
April 7, 2021

In his new book: No Pain, No Gaines, our favorite hard working fixer upper digs deep and shares a few rough parts of his life and how it had an impact and changed him for the better! With great life lessons, mixed with humor, Chip shares how to move forward when things do not always go as planned. It's ok to change plans, and many disappointments can be exactly what we need. more...



---
Book Tour & Giveaway: Ghosts of Love by David Burnett
April 6, 2021

Richard McNeil has loved three women in his life. He feels abandoned by all three. His wife passed away in childbirth, leaving him alone, a single father with an infant daughter. His daughter, Emily, now twenty years old, is leaving, marrying and moving away. Two months ago, Kim, his almost-fiancé, the only woman he has dated in over twenty years, left as they broke off their relationship. Enter to win $20 Amazon.com Gift Card / Paypal Cash in our giveaway. more...



---
Celebrate all things Scottish for Tartan Week with The Scottish Grocer
April 5, 2021

Tartan Week in NYC is a week-long celebration of Scottish heritage to recognize achievements and contributions of Scottish Americans to the United States. Usually this fun week offers lots of Scottish-themed events and activities throughout the city as well as a big parade with hundreds of participants from all over America, wearing traditional Scottish attire. more...



---
Easter Gift Idea: Beatrix Potter Wrote Stories by Kate Coombs
April 1, 2021

When my children were younger, we would always make sure to include a board book in their Easter baskets. And, me being from England, I would look for books from all over the world. Beatrix Potter was one we all loved with her lovely Peter Rabbit stories and illustrations and I am happy to share a new baby book named Beatrix Potter Wrote Stories by Kate Coombs; part of the Little Naturalists series. more...



---
Easter Gift Idea: A little sunshine and a little rain - a poetry journal #win
March 31, 2021

I am always looking for unique items to include in my children's Easter basket, as a change from the usual chocolate bunny. This lovely little poetry guide is just the perfect item for my young teen for writing inspiration. Practical and accessible, the introduction explains how to get started writing poetry with tips and techniques, as well as structure. Then it leads into writing prompts and is filled with lined paper and delicate drawings. more...



---
Easter Gift Idea: Butterfly Box - A Faith Subscription Box
March 30, 2021

Easter is a time for celebration and family get-togethers, but many are still being cautious due to Covid. Why not send a Butterfly Box to a friend to encourage and inspire. The gorgeous Butterfly Box is a subscription box that delivers monthly themed items inspired to transform, renew, and pursue your growth with God. A perfect gift idea for Easter. more...



---
BOOK GIVEAWAY: Mount Hideaway Mysteries by Vincent Christopher
March 24, 2021

I just love receiving books I can offer my teen, especially ones I can enjoy as well. Mount Hideaway offers lots of who-dun-it entertainment with strong characters and great discussion topics, perfect for young readers (suggested age 12+ because of murder plot). Learn more about the book and visit our sponsor's site to enter to win a copy. more...



---
The Undoing is Available Today on Blu-ray & DVD
March 23, 2021

Today, fans of The Undoing starring Nicole Kidman and Hugh Grant can order the hit HBO six-part limited series on Blu-ray and DVD. The Undoing from Warner Bros. Home Entertainment is available to own today, March 23, 2021. Making HBO history as the first Original Series to grow viewership consistently week after week over the course of its season, this thriller will have you on the edge of your seat from start to finish more...



---
Celebrate National Ginger Ale Day With Reed's REAL Ginger Ale!
March 12, 2021

Tomorrow is National Ginger Ale Day! Celebrate with easy to make, delicious and refreshing cocktail drinks made with Reed's REAL Ginger Ale, recipes include Berry Ginger Sangria, Watermelon Ginger Frozen Margarita, and Strawberry Ginger Spritzer. Which one would you choose? more...



---
Embracing 50 with Tips from the new book: Midlife, No Crisis: An Audacious Guide to Embracing 50 and Beyond by Lisa Levine
March 8, 2021

Reaching 50 is quite the milestone and although many many years ago people were thinking of retiring at this age, nowadays it's almost like a rebirth! Getting old is a priveledge and we should all enjoy our later years. In her new book Midlife, No Crisis, health and life coach, Lisa Levine empowers woman to do something different when what they're doing is no longer working. more...



---
Meal Kit: Save with Martha Stewart & Marley Spoon #mmsmoments
March 5, 2021

I am a huge fan of home cooking, with the occasional treat of ordering in or take out. I have been a fan of subscription services for years now and have tried a few meal kits and recently learned about Marley Spoon. Marley Spoon delivers delicious, 30-minute recipes with farm-fresh ingredients, offering 29 new recipes each week. more...



---
Mom's Meet has Gone Virtual with WOW Summit 2021 #VirtualWOW2021 #VirtualSummit #WOWSummit
March 3, 2021

Mom's Meet has gone virtual this year with their WOW Summit offering three educational and fun-filled days focused on raising a happy and healthy family that you can enjoy from the comfort of your home. Will you join us? Mark your calendars for March 9–11, 2021. Experience everything the WOW Summit has to offer with educational workshops and compelling speakers and more! more...



---
Movie Release & Giveaway: Dolphin Island #DolphinIslandMIN #MomentumInfluencerNetwork
March 2, 2021

In this fun and colorful movie, set in the beautiful island of the Bahamas. A young Annabel is torn between staying on this beautiful island or to travel to New York. It is an adorable story of love and forgiveness fit for the whole family! Dove-approved for all ages! Check out the trailer and enter to win a code for you to watch from home. more...



---
Book Tour: The Girl in the Painting by Tea Cooper
March 1, 2021

The Girl in the Painting is a lovely historical read, set in early 1900's Australia with earlier memories to England. It has a wonderful set of characters, mainly about a brother and sister and I just love how attentive the older brother is to his younger sister. It has many twists and turns with one whopper that I did not see coming. I really enjoyed it, a real page turner. more...



---
NEW DVD RELEASE: Scooby-Doo The Sword and the Scoob
February 23, 2021

Our favorite Mystery Gang is back for a trip of a lifetime to Jolly ole England to trace Shaggy's family roots. Once there, the gang finds a way to travel back in time to the Middle Ages and meet up with the legendary King Arthur and his noble knights for an unforgettable adventure the whole family will enjoy! Available today on DVD and Digital. more...



---
Enter to Win $150 to Spend on Wall Decals from EvgieNev
February 11, 2021

It's a New Year!! If you are tired of staring at the same walls - it's time to redecorate! I love the wall decals from EvgieNev so much! They offer beautiful wall decals that are easy to apply, long-lasting, and just as easy to remove. Here are a few of my recent favorite designs you will love and offer you a chance to WIN $150 worth of wall decals from EvgieNev for yourself! more...



---
Valentine's Day Ideas 2021
February 9, 2021

Valentine's Day is around the corner and whether you choose to celebrate or not, showing your love can be as easy as giving them a box of their favorite chocolates. But, if you want to add a little something something, or play a little game or two. We have a few ideas below. Please share your ideas and suggestions in the comments. more...



---
Book Giveaway: Beneath the Crimson Willow by Martin Niewood
February 4, 2021

Beneath the Crimson Willow takes place in a fascinating fantasy world, with a strong and smart main teen character named Violet, who you can't help but cheer for as she faces many challenges in this fast-paced mystery. The author really has a great imagination, perfect for young (and old) readers to explore. I really enjoyed it! more...



---
Guest Post: 4 Tips For An Easy Move
February 3, 2021

Does anyone actually like the moving process? I'll admit it: moving is one of my least favorite things to do - I always dread packing, unpacking, cleaning, moving heavy boxes and furniture, and everything else that goes into it. It just takes up so much time, it's hard on your joints and muscles, and the packing process is really just the worst! more...



---
Valentine Gifts for Girls or New Parents - Zoey Naturals #zoeysfriend #zoeynaturals
February 2, 2021

Last year, I was introduced to Zoey Naturals Hand Sanitizer in English Garden Scent. It smells so good and feels good on my hands, non-drying and non-toxic! Zoey Naturals offer many great products formulated for babies and young children! These products have no harsh chemicals with gentle fragrances that are kid friendly and highly effective and would make a lovely addition to Valentine gifts for girls or new parents. more...



---
Book Release: Free and Fearless by Phil Moser
January 27, 2021

Free and Fearless - The Amazing Impact of One Precious Life is the true story of Brittany Moser, told by her father, Phil Moser, who shares the beautiful bond he had with his daughter and their fun adventures they enjoyed together around the majestic state of Colorado in this heartwarming read. Free and Fearless is a book I could not put down. Brittany was easy to like and she lived such a fulfilling life before her death at age 32. Diagnosed with a rare disease, Brittany did not let that lower her spirits or her spice for life. more...



---
Movie Release and Code Giveaway - Trafficked: A Parent's Worst Nightmare #TraffickedFilmMin #MomentumInfluencerNetwork
January 26, 2021

January is Human Trafficking Prevention Month and I am helping to spread awareness of this heinous reality as well as gratitude to the people who help rescue, recover and heal the victims who can be so easily taken! Trafficked is a dramatic feature film about the devastating reality of human trafficking in our own backyards. It is not a subject most parents like to bring up but this gritty film is done well enough to share with older teenagers who need to know this important message! more...



---
Book Tour: Lucky G and the Melancholy Quokka
January 14, 2021

Even the happiest creature on Earth can get the sads! Lucky G makes a trip down under to help out a struggling quokka. Join them on their journey to better mental health. Lucky G is a big bird on a big mission: To help kids cope with their mental and physical challenges. This book grabs you from the outset and takes you on a hopeful journey: A colorful, spunky raven (with a Ph.D.) travels to Australia to meet a quokka who has lost his true smile, finds it hard to move and isn't hanging out with friends anymore. more...



---
New Release: Toys of Terror Available on DVD January 19, 2021
January 12, 2021

Growing up, I loved watching the classic horror movies. I would be glued to the TV with a blanket up to my eyeballs. My daughter is getting to that age where she wants to give them a go, so my husband and I pre watched Toys of Terror to see how horror-full it may be and decided it was the perfect introduction to the genre! more...



---
---