Are your Kids Rushing their Brushing? Allow Smile Brilliant to Show them What they're Missing with their Plaque Disclosing Tablets
October 15, 2021






Disclosure: This is a US Family Guide post. All opinions are my own.

My children and I have been trying a new product from Smile Brilliant. Plaque Highlighters are a fun way for kids & adults alike to work on their brushing regime! You will not believe the difference with your teeth after using this product. I am embarrassed to admit, we were not brushing long enough and Plaque Highlighters let us know!

Read on to learn all about this new product below.


SMILE BRILLIANT - PLAQUE HIGHLIGHTERS:
Smile Brilliant Plaque Highlighters are chewable disclosing tablets that temporarily highlight tartar and plaque build-up for a fun & effective way to brush!

The Berry Blast purple tablets improve brushing and help prevent germs.

$12/30 tablets - For ages 5 and over.
I really think these tablets are an ideal way to teach children (and remind adults) how long we should be brushing our teeth. We used them at night and I noticed if we did not use them, we went right back to rushing our brushing!

INSTRUCTIONS:

- Chew 1 tablet and swish around in your mouth for 30 seconds, then spit.
- After spitting, rinse your mouth with water and look in the mirror to see the highlighted plaque and germs.
- Then, brush, brush, brush, rinse and repeat until all the stains are gone!

PURCHASE PLAQUE HIGHLIGHTERS and SAVE!

Enjoy 25% off any set of plaque highlighters with code: usfg25 - Visit Smilebrilliant.com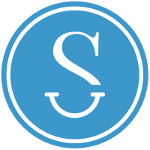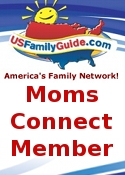 blog comments powered by

Disqus
Thank you for visiting.

SIGN UP FOR OUR NEWSLETTER:







© 2021 Mammanatty

---