Book Tour & Giveaway: 1% Better - The First Person with Down Syndrome to Complete an Ironman Triathlon
October 27, 2021

Whether you have a family member struggling with a disability or not, I recommend this great story to share with everyone. It is so inspirational, packed full of valuable tips for success. Tips we can all incorporate into our daily life, without any pain for gain! Stop by our sponsor site to enter to win a copy of 1% Better. more...



---
Dare to Dream Big with a 2022 Dream Planner from Horacio Printing #giveaway #horacioprinting #2022DreamPlanner
October 13, 2021

Planning and organization are key for success. Allow the gorgeous Horacio Printing Christian Dream Planner to help you get organized and grow into the new year. Featuring four gorgeous designs, the hard part will be choosing which one to get! See which one I chose below and enter to win the White Marble Dream Planner for you! more...



---
ENDED DaySpring Christmas Shop is Open! #Christmascardgiveaway
October 5, 2021

It's a little hard to think about Christmas before Halloween but the DaySpring Christmas Shop is Now Open, offering lots of lovely Christmas cards, wrapping paper, decor, and gifts to get us in the spirit and prepared! Receive Free Shipping on U.S. orders with code: CHRISTMAS more...



---
ENDED It's Time to Get Looney with Space Jam: A New Legacy available to own October 5th on 4K, Blu-ray and DVD #SpaceJamMovie #giveaway
October 4, 2021

It is time to enter the serververse and witness the most epic basketball game ever between the Tunes and Goons in the comfort of your own home! Space Jam: A New Legacy is available to own tomorrow, October 5th on 4K, Blu-ray and DVD. Enter below to win a copy of this hilarious, looney tune movie the whole family can enjoy together. more...



---
Coloring Book Giveaway: A Home for Every Creature
September 29, 2021

Coloring is a great independent activity kids can enjoy for hours on end and young children ages 1-6 will enjoy adding their own color to some familiar creatures in the new book: A Home for Every Creature by artist Bradley Weaver. This is Bradley's 2nd coloring book and if you visit his site you can hear his 2008 song of the same name that inspired this book. more...



---
5 Winners receive $100 e-card for Macys - Enter at Savings.com
September 24, 2021

Enter Savings.com's #MacysVIP giveaway for a chance to win one of five $100 e-gift card prizes to spend at Macy's. Giveaway starts on Tuesday, Sept. 28th at 12:00AM and ends on Monday, Oct. 4th at 11:59 PM (PT). Five (5) winners will receive a $100 e-gift card to spend at Macy's. more...



---
ENDED Pure Flix TV Crime Series: Vindication - Season 2 #VindicationMIN
September 24, 2021

We have been catching up with the new crime series Vindication on Pure Flix. Vindication is a faith-based police drama that follows Detective Gary Travis and his investigative work. Solving a unique case each episode. Season 2 is now streaming on Pure Flix every Wednesday night through October 27th. more...



---
ENDED Book Giveaway: Roar Like a Lion by Levi Lusko
#RoarLikeALionMIN #roarlikealion #tommynelsonbooks
September 20, 2021

In the book Roar Like a Lion, Levi Lusko helps kids build up their faith so they are prepared for tough times. Lovers of lions are going to love all the facts and cool stuff they learn as they read along. This book is a wonderful way to grow and learn. I had planned to read one daily, but they are so good, I often read a few each day! You can too! more...



---
ENDED Book Tour: Bridge Across the Ocean by Jack B. Rochester #win
September 9, 2021

Bridge Across the Ocean is an action packed, adventurous, and fast read with a cycling theme, love (in many ways), and a little espionage thrown in for excitement! I could not put it down. You do not need to be a cyclist to enjoy this great story. Please enter our giveaway for a chance to win a copy of this book. more...



---
ENDED Movie Digital Code Giveaway for When We Last Spoke #WhenWeLastSpokeMIN #MomentumInfluencerNetwork
July 30, 2021

When We Last Spoke is an award-winning, heartwarming story based on a book by Marci Henna. Starring Melissa Gilbert (Little House on the Prairie), the late, great Cloris Leachman, and Corbin Bernsen, to name a few. With this great cast and heartwarming content, it is no wonder When We Last Spoke recently won Best Picture, Best Narrative, Best Supporting Actor, and more more...



---
ENDED DIY Kit Creations - A Fun and Easy way to Customize your own Nail Polish #WIN
July 24, 2021

Do you love to do crafts with your daughter, or arrange fun things for her to do when she has friends over? Let her explore her self expression with this fun Nail Polish Making Kit from DIY Kit Creations. This kit allow us all to show a little personalization, with color combinations that are endless. It is ideal for slumber parties, birthday celebrations, or just a lazy summer afternoon more...



---
ENDED Book Tour & Giveaway: Chasing Failure by Ryan Leak
July 13, 2021

Chasing Failure is a new and fresh way to look at failure. The author, Ryan Leak shares personal stories in bhis new book and his experiences on how he grew more from his failures. He has a very interesting approach on how 'chasing failure' can help reveal what we are good at and what we are not good at doing. Encouraging us to try even if we think we will fail. more...



---
ENDED Book Giveaway: Intention by Dr. Ian D. Brooks
July 6, 2021

Have you ever wanted to better yourself or overcome a problem but didn't know where to start?...Or have you taken steps to move forward only to realize you are right back where you started." Intention provides a step-by-step guide for you to transform by helping you identify your priorities and offer the ability to operate with intent for success! more...



---
ENDED Book Tour & Giveaway: The Other Shore by Madhu B. Wangu
June 18, 2021

The Other Shore: Ordinary People Grappling with Extraordinary Challenges. A collection of twenty stories where we meet people struggling with inevitability of death, unavoidable circumstances, relationships gone sour, and our connection with nature. Some tales hover between reality and fantasy, while others reflect on outdated customs and tradition, prejudice and bigotry, altruism and kindness. more...



---
ENDED Book Tour & Giveaway: Checking In by Michelle Williams
June 14, 2021

Tenitra Michelle Williams bravely shares stories from her personal life and the struggles she has faced in the new book Checking In: How Getting Real about Depression Saved My Life – and Can Save Yours. This was a quick read for me with lots of laughs and heartfelt stories, Michelle really shares from her heart. I love her suggestion about "checking in" each week — with ourselves, with God, and with our circle. more...



---
ENDED Book Tour & Giveaway: Crafty Family Ideas by Kristin Gambacinni
May 25, 2021

In the new book Crafty Family Ideas Kristin Gambacinni shares many ways to keep children engaged with loads of fun activities. Kristin is a mum of eight and understands the struggle of keeping kids entertained, she is "the queen of homemade(ish) crafts and fun activities" and shares 55 fresh ideas that are easy, affordable, and fun. more...



---
ENDED Book Tour & Giveaway: The Magician by Kathleen Shoop
May 11, 2021

Ninety-two year old Patryk Rusek is on the run, bath-towel flying off, with nothing but his new Nikes to carry him to freedom. His plan to escape from Blue Horizon Retirement Community is in motion. Except his great-grandson Owen isn't at the pickup point. Resigned to his fate, Patryk returns to his room and reads from his incredible hand-drawn chronicle of Donora, luring half the nursing home's employees and residents into the room more...



---
ENDED New Movie Release & Giveaway: Tom & Jerry The Movie Available to Own May 18th #TomAndJerryMovie #WBPartner
May 3, 2021

The most beloved rivalry in cartoon history and a favorite of mine from childhood: Tom & Jerry The Movie is going to be available to own on Blu-ray and DVD May 18th to enjoy from the comfort of your home! Tom & Jerry were always a favorite of mine growing up and I am so excited to see this movie. I also get to offer a copy of the movie to one lucky reader. more...



---
ENDED Mother's Day Gift Guide 2021 plus a #Starbucks #giveaway
April 27, 2021

Mother's Day is May 9th and all mums want different things (in addition to chocolates), choose to be creative with your Mother's Day gifts and/or treat yourself to some of these ideas and enter our giveaway for a $10 Starbucks Gift Code. Happy early Mother's Day to all the Mums out there! more...



---
ENDED Book Tour & Giveaway - Love on the Edge
April 26, 2021

Experience love's emotional gamut from the authors of Mindful Writers Retreat, sure to bring joy and bliss to your heart any time of year. From love in the time of war… to love at first sight and long walks in the snow… to sparks flying because of nosy neighbors… Love on the Edge reveals the essence and evolution of the human need for relationship more...



---
ENDED Sweetology - the DIY Cake and Cookie Decorating Kit is offering Summer Camp Sessions (in-store and online) #win
April 8, 2021

I first heard about Sweetology last year when I was researching creative ways to celebrate a birthday. We received a four pack of cupcakes delivered to our door with everything we needed to decorate them. This summer Sweetology will be entering their 8th year of providing this fun DIY cake decorating experience and last year they introduced a virtual Cake Adventure Camp and plan to do it again this summer nationwide! more...



---
ENDED Book Tour & Giveaway: Ghosts of Love by David Burnett
April 6, 2021

Richard McNeil has loved three women in his life. He feels abandoned by all three. His wife passed away in childbirth, leaving him alone, a single father with an infant daughter. His daughter, Emily, now twenty years old, is leaving, marrying and moving away. Two months ago, Kim, his almost-fiancé, the only woman he has dated in over twenty years, left as they broke off their relationship. Enter to win $20 Amazon.com Gift Card / Paypal Cash in our giveaway. more...



---
ENDED Easter Gift Idea: A little sunshine and a little rain - a poetry journal #win
March 31, 2021

I am always looking for unique items to include in my children's Easter basket, as a change from the usual chocolate bunny. This lovely little poetry guide is just the perfect item for my young teen for writing inspiration. Practical and accessible, the introduction explains how to get started writing poetry with tips and techniques, as well as structure. Then it leads into writing prompts and is filled with lined paper and delicate drawings. more...



---
ENDED BOOK GIVEAWAY: Mount Hideaway Mysteries by Vincent Christopher
March 24, 2021

I just love receiving books I can offer my teen, especially ones I can enjoy as well. Mount Hideaway offers lots of who-dun-it entertainment with strong characters and great discussion topics, perfect for young readers (suggested age 12+ because of murder plot). Learn more about the book and visit our sponsor's site to enter to win a copy. more...



---
ENDED Movie Release & Giveaway: Dolphin Island #DolphinIslandMIN #MomentumInfluencerNetwork
March 2, 2021

In this fun and colorful movie, set in the beautiful island of the Bahamas. A young Annabel is torn between staying on this beautiful island or to travel to New York. It is an adorable story of love and forgiveness fit for the whole family! Dove-approved for all ages! Check out the trailer and enter to win a code for you to watch from home. more...



---
ENDED Enter to Win $150 to Spend on Wall Decals from EvgieNev
February 11, 2021

It's a New Year!! If you are tired of staring at the same walls - it's time to redecorate! I love the wall decals from EvgieNev so much! They offer beautiful wall decals that are easy to apply, long-lasting, and just as easy to remove. Here are a few of my recent favorite designs you will love and offer you a chance to WIN $150 worth of wall decals from EvgieNev for yourself! more...



---
ENDED Book Giveaway: Beneath the Crimson Willow by Martin Niewood
February 4, 2021

Beneath the Crimson Willow takes place in a fascinating fantasy world, with a strong and smart main teen character named Violet, who you can't help but cheer for as she faces many challenges in this fast-paced mystery. The author really has a great imagination, perfect for young (and old) readers to explore. I really enjoyed it! more...



---
ENDED Movie Release and Code Giveaway - Trafficked: A Parent's Worst Nightmare #TraffickedFilmMin #MomentumInfluencerNetwork
January 26, 2021

January is Human Trafficking Prevention Month and I am helping to spread awareness of this heinous reality as well as gratitude to the people who help rescue, recover and heal the victims who can be so easily taken! Trafficked is a dramatic feature film about the devastating reality of human trafficking in our own backyards. It is not a subject most parents like to bring up but this gritty film is done well enough to share with older teenagers who need to know this important message! more...



---
ENDED Book Tour and Giveaway: Lucky G and the Melancholy Quokka
January 14, 2021

Even the happiest creature on Earth can get the sads! Lucky G makes a trip down under to help out a struggling quokka. Join them on their journey to better mental health. Lucky G is a big bird on a big mission: To help kids cope with their mental and physical challenges. This book grabs you from the outset and takes you on a hopeful journey: A colorful, spunky raven (with a Ph.D.) travels to Australia to meet a quokka who has lost his true smile, finds it hard to move and isn't hanging out with friends anymore. more...



---
ENDED Gift Guide: JORD Wooden Watches and More!
October 13, 2020

When I first heard about JORD, it was because of their gorgeous wood watches, but, they also offer a lot of other fun and unique gift ideas as well! From hats, to purses, to sunglasses and more. Gorgeous accessories and gift sets for everyone on your list. Easy one stop shopping. JORD is considered a small business and has less than 10 employees. They are located in St Louis and are family owned. In 2020, we are all doing our best to support our local shops, so JORD is on my list. more...



---
ENDED Book Tour & Giveaway - Clouds: A Memoir by Laura Sobiech #flyhigher
October 9, 2020

Grab a box of tissues and a copy of Clouds: A Memoir for a connection like no other, you will laugh and cry all at the same time while feeling hopeful instead of sadness. Clouds is a true and inspiring story about teenage songwriter Zach Sobiech who rose to fame as a musician before passing away from bone cancer. more...



---
ENDED Giveaway: Butterfly Box Faith Subscription Box
October 6, 2020

Subscription boxes have to be one of my favorite things to receive as a gift. They are fun to give and fun to receive and the Butterfly Box is one of beauty. The color theme this month was a gorgeous blue and the items picked are a perfect combination of prayer. A devotional, a journal, a bracelet and tea! What a great monthly idea with daily prompts to pray and grow with God. more...



---
ENDED Giveaway: 2021 Weekly Spiritual Seeds Planner
October 1, 2020

The spiritual path is one we must all venture down ourselves. Sure, we can share information and tips but I believe our own paths must be unique. I would like to think I am intentional about trying to be a better version of myself everyday and looking through the Spiritual Seeds Planner has given me hope for the new year! A new year is a great time for starting new goals and adventures and this beautiful planner is going to help me focus on growth instead of worrying about to-do lists. more...



---
ENDED It's DIY Spa Day with the October Simply Earth Essential Oils Recipe Box
September 30, 2020

Nothing says pampering like a spa day and the Simply Earth Essential Oils October Box features a toxin-free home version of a DIY Spa Day! From a natural lotion, to a foot soak, a body polish and body spray, the October box has great skin care recipes and also a muscle soothing roll on. All natural recipes we can make and use over and over to keep our skin hydrated and pampered. more...



---
ENDED Book Review & Giveaway: When The Time Is Right
September 29, 2020

As veterinarian Michelle Catalano helps other people's ailing animals earn their angel wings, she tries not to think about the empty cat perch in her own home. Or the empty side of her bed, grown cold since her boyfriend left town. Then a pet psychic's uncannily accurate reading leaves Michelle with more questions than the answers she thought were set in stone. And warnings so dark, she wishes she still had her cat at her side to cuddle the fear away. more...



---
ENDED 10 Year Anniversary: On Toby's Terms
September 25, 2020

Celebrating ten years of On Toby's Terms! When Charmaine and her husband adopted Toby, a Chesapeake Bay Retriever, they figured he might need some adjusting time, but they certainly didn't think he'd be a holy terror, beset by severe anxiety and destructive behavior that would take a miracle to curb. Turns out, Toby routinely opened and emptied closets, turned on water taps, and pulled things from the bookshelves. more...



---
ENDED Book Giveaway: Generation to Generation - Passing on a Legacy of Faith to Our Children #GenerationToGeneration
September 16, 2020

Born and raised a Catholic, once an adult, I wanted to learn about all other religions, to take in many beliefs. I ended up marrying another Catholic, we baptised our children Catholic, and have our own traditions that we love and celebrate! Yet, I believe in one God and really enjoyed learning about Judaism in Generation to Generation. more...



---
ENDED Book Tour and Giveaway: Don't F*** This Up - A Guide for Students and Graduates by Fred Stuvek Jr.
August 27, 2020

The new normal has many of us scratching our heads, yet, can you imagine just starting college, or a career. Things will never be the same and since the choices we make and the practices we adopt are going to shape our life forever, help is always appreciated. Don't F*** This Up by Fred Stuvek shares tips, not career advice, but a series of life lessons for success. more...



---
ENDED Back to School Snacking with Welch's Fruit Snacks
August 20, 2020

The new school year is quickly approaching, and regardless of what it may look like this year for you and your kids (in the classroom, at home, or hybrid), snack breaks and lunch prep will still be a must in our daily routine. One product that is a staple in our home is Welch's Fruit Snacks. Made with real fruit, no preservatives and fat free, they are a quick and easy snack for the whole family! more...



---
ENDED Book Giveaway: Take Back Your Life - A 40 Day Interactive Journey to Thinking Right So You Can Live Right by Levi Lusko
August 19, 2020

I'd like to think that I am always on the road to self improvement, but sometimes I do not know what is holding me back. Take Back Your Life is helping with this! Take Back Your Life is a 40-day interactive journey featuring 40 short chapters, to be read daily, not rushed! more...



---
ENDED All Fish Faces 2nd Edition - Photos & Fun Facts about Tropical Reef Fish - Enter to win BOTH Editions of All Fish Faces
August 13, 2020

I have always been a fan of fish and fun facts and fish lovers are going to love the 2nd edition of the book All Fish Faces, it's an underwater treasure trove of tropical reef fish faces. It has colorful photography by author Tam Warner Minton, who shares names, locations and fun facts of every fish species she highlights in this fun book. more...



---
ENDED Hydrate and Refresh with CBD Living Sparkling Water
July 30, 2020

We all know how important water is for our bodies, sometimes, it can seem like the hardest thing to do for me, I am terrible at getting the right amount daily, especially in colder months. When I know I am way behind, I will treat myself to a sparkling water. It is my favorite and it always refreshes and hydrates, whether plain or flavored. more...



---
ENDED Giveaway: Miss Olive Finds Her Furever Friends
July 27, 2020

We always loved cuddling up for story time when my children were younger, whether we read to them, or they read to us. It was such a nice time! They are a little older now and prefer reading in their own space, but it is still very much encouraged. We all know how important reading is for our children and starting them young is best and since all children love animals, Miss Olive, an Italian Greyhound rescue is a perfect story for younger children. more...



---
ENDED Giveaway: SCOOB! Arrives TODAY on 4K, Blu-ray and DVD
July 21, 2020

Growing up, Scooby-Doo was a favorite show of mine and I love that I can watch it now with my children many years later. Scooby-Doo and Shaggy were always my favorite two, I love their friendship and sillyness. The new SCOOB! highlights the start of their wonderful friendship and how they joined forces with the Mystery Gang. Grab a Scooby Snack and read on to see the trailer and enter to win your very own DVD! more...



---
ENDED Book Giveaway: Holy Guacamole by Carrie Stephens
July 13, 2020

Although I was not pulled in right away after the first chapter, once I turned to chapter 2 to read the author Carrie quote Nacho Libre, a family favorite movie, I knew I had to continue reading on, to persevere and that is my take away from Holy Guacamole. Sometimes in life we have to persevere to find out why we were made, to find our purpose, to fully understand God's plan for us. more...



---
ENDED Subscription Box: Gramma in a Box #win
July 12, 2020

Are you looking for a fun subscription box to do with your kids or grandkids? You should check out Gramma in a Box! It is filled with baked cookies, frosting, and sprinkles to create delicious treats, plus 2 candy crafts with easy instructions! Gramma in a Box has everything you need for up to 20 treats! It is fun for the whole family and a great gift idea. more...



---
ENDED Enter to Win $150 to Spend on Wall Decals from EvgieNev
July 2, 2020

Wall decals are a great way to change the decor in a room without the mess of paint! Wall decals from EvgieNev are easy to apply and made using top-quality matte vinyl. They feel like they are smoothly painted on the wall after the application but they are easily removable should you choose to redesign. Perfect to decorate and add your personal touch to any space, switch themes in a child's room. more...



---
ENDED Book Tour and Giveaway: The Magic Home by Isabella Cassina
July 1, 2020

The Magic Home is a story for those who believe in magic, to turn fear into bravery and let fantasies run wild! This is a tale of a little boy that lives with his family, plays happily in the courtyard with his brother, sister, a brown dog and a fluffy white rabbit, and cannot wait to start school. Suddenly he has to leave for an unpredictable journey...more...



---
ENDED Book Giveaway: She Laughs by Carolanne Miljavac
June 26, 2020

Sometimes a book can make their way into our lives for a reason! She Laughs is a great reminder to laugh at all life's difficulties. To find the humor in everything, laugh it off! She Laughs had me laughing out loud and sharing bits with friends. I love her rhyming way, so I was not surprised to find a beautiful poem toward the end! A quick, witty, perfect beach read! Sand optional. more...



---
ENDED Is Your Hair Dry and Damaged? Detox your Hair Naturally with the July Simply Earth Essential Oils Recipe Box!
June 25, 2020

Essential Oils have many health and home benefits and I have been using Simply Earth Essential Oils for over 18 months now. I love using their oils and making my own DIY products through their recipe box subscription. Products I use around my home for a toxin free home, safe for me and my family. I use their oils for skin care, too and the July box is all about hair care (with a recipe for nails and a roll on - 6 recipes in all)! more...



---
ENDED Introducing How to Wash Hand Soaps
June 18, 2020

We all know how important it is to wash our hands to protect us from getting sick and spreading germs, but, we may not be doing it correctly. A new women owned company named How To Wash is a brand that wants to show us how to properly wash our hands and take care of ourselves with a guide for parents to share with our children. Enter to win all four scents... more...



---
Looking for a Fun Family Game? Try The Rank Game
June 5, 2020

Puzzles and games have been a life saver during this quarantine time and we have been trying out a new game called The Rank Game. And, getting started is very easy. A "Ranker" is chosen and ranks the four items listed on the card and players have to guess how you ranked them! Designed by Dana Brown, a former Walt Disney Imagineer, and Chip Brown, a former Disney Studios producer and Christian publisher more...



---
ENDED Choose Salonpas for Pain Management
May 27, 2020

For anyone suffering with pain, daily activities can be hard. By putting medicine right at the site of pain, bypassing the stomach and liver, Salonpas can use less medicine to deliver an effective dose for pain relief instantly. Salonpas is a cost-effective solution for pain management for aching muscles, joint pain and especially for people with arthritis more...



---
ENDED Surprise your Young Graduate with a Personalized Coloring Book from Fox Chapel Publishing
May 18, 2020

When I first heard about these coloring books, I thought it would make a very nice graduation gift for young students. Customization is always a thoughtful step in any gift. We can customize these cute coloring books from Fox Chapel Publishing by adding a recipient's name to the front cover, plus a special message inside. A great way to document a special occasion and a perfect momento for your young creative student! more...



---
ENDED Book Giveaway: Grace Looks Amazing on You by Amy Seiffert #GraceLooksAmazingOnYou
April 29, 2020

Now is a great time to rest and reflect on life in general. Counting our blessings and living in the moment are two things I am trying to do everyday! Another thing I am trying to do more of every day is reading with a little reflection! Amy Seiffert's new book - Grace looks Amazing on You is a wonderful 100 day devotional that is a perfect way to read and reflect daily. Amy has made it so easy to do. Most daily reads are a page or two in length, sometimes three and her words are encouraging, uplifting, and truly relatable! more...



---
ENDED Get Customized Hair Care with Formulate Shampoo & Conditioner
April 16, 2020

I am quite fond of subscription boxes. Yet, I was quite surprised you could also set up a recurring box of shampoo and conditioner. What fun! Formulate gave me the opportunity to learn about their brand and customized shampoo & conditioner for perfect customized hair care. It was fun and very easy to do. First take their quiz... more...



---
ENDED Book Giveaway: Night Night, Zoo by Amy Parker #NightNightZoo
April 15, 2020

I love reading and I use to love reading bedtime stories to my two children. They are passed the age for these adorable books now, but it is one of my favorite memories. How cute they were trying to stay up until the end or trying to read along with me! We could never have too many bedtime stories and Night Night, Zoo is so cute and perfect for ages 3-5. more...



---
ENDED Giveaway: Simply Earth Essential Oils April Home Detox Box
March 26, 2020

Now more than ever we are Spring Cleaning our home and Simply Earth Essential Oils April Recipe Box is perfect for Spring cleaning with their Home Detox Box! Full of oils and recipes that will help you clean around the home. Oils and recipes always free of toxins and recipes you can use over and over. Get all the information you need and enter our giveaway to win the April Home Detox Box! more...



---
ENDED Giveaway: Zoey Naturals English Garden Hand Sanitizer
March 19, 2020

Now more than ever, we are using hand sanitizers! But, I don't know abut you, I find them very hard to find in stores. Zoey Naturals are fully stocked online and offer all sorts of other natural products with no harsh chemicals and gentle fragrances! Their English Garden Hand Sanitizer effectively kills 99.9% of germs and bacteria and smells wonderful. It deeply cleanses without the use of water. Simply, spray on hands thoroughly and allow to dry without wiping. more...



---
ENDED Giveaway: The Create-Your-Plate Diabetes Cookbook by Toby Amidor
March 13, 2020

Everyone has a busy schedule and we all want to make healthy meals for ourselves and family. But, sometimes we create the same old dishes and get stuck in a rut. That is why I love flipping through cookbooks, all kinds of cookbooks. And, for friends with dietary issues, like diabetes, I like to research and offer easy nutritionally-rich meals and snacks without any worry. more...



---
ENDED Giveaway: Zoku Reusable Stainless Steel Bottle
February 22, 2020

There are so many reasons why we should all use a reusable bottle. More and more we are realizing how wasteful we are, especially using single-use plastic bottles and some plastic bottles are made with chemicals that leach into our drinks. Reusable bottles are great for on the go, in the car, gym, work, everywhere. Glass and stainless steel bottles are the best and we are loving the Zoku Stainless Steel Bottle that you can win. more...



---
ENDED Book Giveaway: Off The Hook #offthehookbook
February 21, 2020

We have all had reason in our lives to forgive someone. Many do not mean to hurt us, although some purposely do. But, it is for our own benefit to forgive them. We do not need to say it to them, or even continue to tolerate them. But we must forgive them and let go of the past. No matter how much they have hurt you. Free yourself and forgive! more...



---
ENDED Operation Blessing - Recipes from Around the World Cookbook
February 11, 2020

Nothing brings us together better than food and now we can enjoy tasty treats from all over the world in the new soft cover cookbook: Recipes from Around the World thanks to Operation Blessing. For over four decades, Operation Blessing and their partners have been changing lives by alleviating human suffering in every state and over 90 nations, offering clean water, food, medical care and disaster relief. more...



---
ENDED Valentine's Day Gift Guide 2020
February 5, 2020

Valentine's Day is around the corner and whether you choose to celebrate or not, showing your love can be as easy as leaving a handwritten note for your loved ones. But, if you want to add a little something something, We have a few ideas below. Please share your ideas and suggestions in the comments and enter our giveaway. more...



---
ENDED Giveaway: Zoku Neat Stack Containers
January 20, 2020

We love getting organized in the kitchen and Zoku Neat Stack containers make it easy to do! Stacked neatly in the cupboard, waiting to be used. Zoku's 11 piece Neat Stack containers are just what we need for our leftovers, whether we pop them in the fridge or freezer. Great for on the go, too! No worry of leakage with this set. more...



---
ENDED Giveaway: $25 Glow Girl Giveaway
January 15, 2020

Willow is just your average sixteen-year-old girl. Okay, maybe not so average. She can heal animals. But for her own safety, her veterinarian parents have made her promise not to use her powers. Unfortunately, sometimes her compassion takes over, and she can't help ... well ... helping. more...



---
ENDED Giveaway: $50 The Thief's Heart (The Letter Series Book 4)
January 15, 2020

After losing their promised inheritance, the Arthur family's luck finally changes. An extraordinary woman, Violet Pendergrass, provides refuge for them to rebuild their broken lives. Or has she? Handsome fifteen-year-old Tommy Arthur has one foot in manhood and the other dragging up the rear of his boyhood years. He strives to protect and provide for his family, but turning to booze when scared or worried creates as many problems as solutions. more...



---
ENDED Book Giveaway: Everywhere Holy by Kara Lawler
January 3, 2020

"Life doesn't have to be lived on grand mountaintops for it to be meaningful. We can find holiness in the small, moss-covered rocks along the paths of our everyday lives. We can see God at work right where we are: in our ordinary and mundane routines, in the faces of our family and friends, and--especially--in nature." Enter to win a copy of the book in our giveaway. more...



---
ENDED Giveaway: Zoku Reusable Pocket Straw
December 20, 2019

There are many reasons to switch to using a reusable straw. Did you know that plastic straws contain BPA? BPA is linked to brain and behavior problems as well as an increased risk of cancer and heart problems. Additionally, we use straws once and then toss them away without a second thought, and this waste creates a lot of plastic pollution. more...



---
ENDED Save 25% on All Harlem Globetrotters Games
December 17, 2019

The Globetrotters have been around since the 1920s, origining on the south side of Chicago, Illinois. Since then and over the years, they have played more than 26,000 exhibition games in 123 countries and territories and continue to play over 450 live events worldwide each year. The Globetrotters combine athleticism, theater, and comedy while playing a serious basketball game when in possession of the ball. About 20 - 30 percent of a game is a "real" game. more...



---
ENDED Beck Valley Books Tour: Dangerous Questions by Joyce T. Strand
December 6, 2019

Murder or deception? Despite repeated warnings to back off, Emily Lazzaro asks some dangerous questions about the disappearance of her employee from the Mane Stay B&B that she manages. When a body is discovered at a new winery opened by a friend, she fears the worst. Her single-mindedness turns into a compulsion and threatens her relationship with her potential husband. Nonetheless, she vows to get answers. more...



---
ENDED Gift Guide 2019 PLUS a Giveaway!
December 3, 2019

Happy Holidays! It's that time again and now Black Friday and Cyber Monday are over, we can sit back and relax, research and price our top wish list gifts and last minute presents. I just love doing my gift guide, working with brands I love and sharing them with you!! I will be adding deals and items through-out December, but I wanted to get started with some great gift ideas and deals. more...



---
ENDED Over the River and Through the Woods - Mindful Writers Retreat Series
November 20, 2019

A holiday pastiche from the authors of Mindful Writers Retreat, sure to light your festive candles! From a Thanksgiving snow storm that mends old feuds… to the family misunderstandings that fuel new ones… a quirky elf and some romantic stardust will get you ready to go Over the River and Through the Woods on a journey through time! Proceeds benefit Ligonier Camp & Conference Center Home of the Mindful Writers Retreats, Ligonier, PA more...



---
ENDED The Dog-Eared Diary: A Chrissy the Shih Tzu Mystery #win
October 30, 2019

Autumn Clarke is getting her life back to normal with the help of her extraordinary shih tzu, Chrissy, when the death of a local philanthropist reveals the man's dark family secrets, as well as unexpected ties to Autumn. When Chrissy discovers a dog-eared diary in the dead man's family home, Autumn discovers that things in the Clarke family are not quite as they seem. more...



---
ENDED 7 Non Food Items to Consider this Halloween for Trick-or-Treaters
October 17, 2019

While it is fun to dress up and go around the neighborhood. Kids can come home with a mountain of sugary snacks, snacks that are bad for their teeth and full of sugar. Below, please find my top seven non food items to consider in place of sweets this Halloween and while you may not be the favorite house in the neighborhood with the kids. You will be with the parents, because they will not need to check for anything harmful or tampered with in the bag! more...



---
ENDED Help the Planet with the Reusable Lotus Trolley Bag System
September 18, 2019

Bringing your own bags to the grocery store is finally catching on. Some cities are going one step further to ban plastic bags all together (or make you purchase them at the counter) I think it is great and always have a bag in my pocketbook for quick trips. But, for our bi-weekly grocery shopping, I rely heavily on our Lotus Trolley Bags and they are great, oversized reusable bags that make our shopping trips so much easier! more...



---
ENDED King Richard's Faire 2019 Ticket Giveaway
August 22, 2019

M 'Lords and Ladies, King Richard is back in town with his royal family offering good food, shopping, rides, games of skill, contests and loads of fun in his enchanted 16th century village located in Carver, Ma. The faire is filled with exciting entertainment throughout the day. Grab your tickets. Your adventure awaits. Take a stroll through the village where you could come upon knights, princesses, beggars and mimes, life-size puppets, and performers along the way. Many visitors enjoy dressing in full attire themselves! more...



---
ENDED August is All About Skin Care with the Simply Earth Essential Oil Recipe Box
August 1, 2019

We have been enjoying Simple Earth for months now, each and every month seems to get better and better. Simply Earth offers oils and recipes we can use over and over again! It is a great subscription box, offering subscribers a monthly box of 4 essential oils and 6 fun recipes with most everything you need to make them (sometimes items are pulled from the bonus box) New subscribers receive a bonus box with the regular box order and a $40 gift code to use on your next monthly box. more...



---
ENDED July Kid-Friendly Simply Earth Essential Oil Recipe Box! #win
July 1, 2019

I love finding a good subscription box. Simply Earth Essential Oil Recipe Box is one I enjoy month after month. Subscribers receive 4 essential oils with 6 fun recipes and most everything you need to make them (sometimes items are pulled from the bonus box). If it is your first month you will also receive a fantastic bonus box filled with loads of goodies and a $40 gift code to use on the Simply Earth site! more...



---
ENDED The Essential Oils Diet Book #Giveaway
June 21, 2019

Bestselling author Dr. Eric Zielinski and his wife, natural health guru Sabrina Ann Zielinski (Dr. Z and Mama Z) join forces in their new book THE ESSENTIAL OILS DIET: Lose Weight and Transform Your Health with the Power of Essential Oils and Bioactive Foods. Available from Harmony Books for $25. Enter to win below. This new book introduces readers to a sensible, evidence-based, two-phase program. more...



---
ENDED Follow your Gut with Gut Connection from Country Life #momsmeet #CountryLife #GutConnection #ItsAllConnected #GutHealth #ad
June 20, 2019

Did you know? An unbalanced gut microbiome may lead to bloating, digestive discomfort, and irregular bowel movements. To feel happy you have to feel healthy and gut health is so important. It balances out the whole body. Country Life believes that good health is an important part of treating yourself well. With over 40 years of expertise in providing wellness, Country Life offers vitamins, minerals, and speciality supplements to help us stay happy and healthy. more...



---
ENDED Ollagift Celebrates All Things Unicorn #Giveaway
June 18, 2019

Do you have a unicorn fan? Be sure to check out ollagift.com for an array of beautiful gifts all unicorn themed. School ends for my two kids today and while we are ready for the summer, it is never too early to start thinking about school supplies for the new school year and a backpack is high on the list. more...



---
ENDED Book Giveaway: Marigold Star by Elise Primavera
June 13, 2019

Marigold Star is marked for greatness, but she cannot figure out her magic power, so off she goes on a quest to find it in this fun and adventurous tale. A novel perfect for kids ages 8-12 that celebrates kindness and friendship. Children's book author-illustrator Elise Primavera begins Marigold Star by asking the question: What is your magic power? It is a question the author believes is vital in order to cultivate what makes us uniquely ourselves and one that she hopes the story will leave her readers to ponder. more...



---
ENDED June is Summer Loving Month with Simply Earth Essential Oil Recipe Box - Enter to win!
June 1, 2019

Summer is coming and soon we will be enjoying the outdoors much more! Whether it will be lazy days on the beach or active days in the backyard. Enjoy the great summer loving recipes featured in the June box of Simply Earth Essential Oil Recipe Box. Recipes like Beachy Hair Spray that works on wet or dry hair for a natural sweet scented spray or my favorite recipe: After Sun Blend which will bring a cooling relief to sun kissed skin. more...



---
ENDED Book Giveaway: What Will You Do, My Deer? by Kathryn Hast
May 3, 2019

In the newest book release from Kathryn Hast, What Will You Do, My Deer? explores the possibilities for not just "becoming something," but also, for doing something good. The story begins with Mama Deer reading at bedtime, musing over what experiences her young one may find. With a nod to both career exploration and the pursuit of adventure, the tender tale goes on to reflect on growth and development and no matter what our children choose to become, may they stay "curious and kind". more...



---
ENDED May is Pet Care Month with the Simply Earth Essential Oil Recipe Box
April 29, 2019

Many people with pets shy away from essential oils because some oils are really bad for our four legged friends. But, if you have not already signed up for the Simply Earth Recipe Box and are a pet owner, now is a perfect time to try it out because May is all about Pet Care. Simply Earth takes the guessing out of what essential oils are ok for our pets with their Pet Care Box for the month of May. more...



---
ENDED Beck Valley Book Tour and Giveaway: The Strongman and the Mermaid
April 24, 2019

Ninety-one-year-old Patryk Rusek hides in his attic, hoping the searchers think he's escaped. When Lucy finally bursts in, she discovers her beloved grandfather clutching a fat, hand-illustrated, antique book. In it is the story of Donora, the town that shaped America, its people and Patryk himself. Before long, Lucy and her son Owen lose track of their goal to get Grandpa Patryk somewhere "safe". more...



---
ENDED Enter to win The Lego Movie 2: The Second Part #TheLEGOMovie2
April 22, 2019

Get ready to go "where no brick has gone before" in The LEGO Movie 2: The Second Part. The LEGO Movie 2: The Second Part will have you laughing out loud as our favorite characters battle the LEGO DUPLO invaders in the much-anticipated sequel to the critically acclaimed, global box office phenomenon. The LEGO Movie 2: The Second Part reunites our heroes of Bricksburg in an all new action-packed adventure to save their beloved city. more...



---
ENDED Giveaway: Make a Difference and Support the 828 Movement and #WearTheLove #828Bracelets
April 15, 2019

The 828 Movement is a non-profit organization where 100% of the product proceeds go directly towards supporting education in underfunded schools across the USA. The organization started when two friends came together in May 2017 hoping to make a small impact. more...



---
ENDED Book Giveaway: Countdown America by M.C. Fox
April 11, 2019

Countdown America is a new political cyber espionage novel with a fierce female protagonist who also happens to be a single mom, providing a thrilling and relevant read that is also an inspiration to women everywhere. "Truth can often seem stranger than fiction. The United States has certainly seen that played out in full over the past few years – from politicians gone haywire, Russian hacking scandals, the women's empowerment movement and more – each news day seems crazier than the last." more...



---
ENDED Fix Your Favorite Readers with the Snap It Eyeglass Repair Kit
April 7, 2019

If you are like me, you may have a load of readers stashed around your home. No matter how many I purchase, I always have that one pair that is my favorite. Now, when they break because of a lost screw, I can fix it in a flash. No need to throw them away or run out to buy a new pair. I can fix them with Snap It. Snap It is a fantastic kit to have in your house, car, purse or backpack. more...



---
ENDED Beck Valley Books Tour: Money or Men by David Burnett
March 20, 2019

Love or loot? Erin chose "loot" when Chris, her former husband, competed for her hand against the god of money. Now, eight years after leaving him, with a promotion within reach, she is poised to take her place among the elite of Wall Street. She will soon be working twenty-four-seven to reorganize a failing company, and she must have someone to care for her children. more...



---
ENDED Book Giveaway: Making Your Own Greeting Cards and Gift Wrap
March 16, 2019

Nothing beats a homemade card or a beautifully wrapped gift that is a gift in itself. Creative crafter Vivienne Bolton shares gorgeous ideas for both and more in her new book Making Your Own Greeting Cards and Gift Wrap coming out next month in April. Making Your Own Greeting Cards and Gift Wrap shows us how to make impressive cards, boxes, bags, tags, and more. more...



---
ENDED Get Organized with the Inkberry Planner and WIN!
March 15, 2019

I have notes and lists all over my workspace and have been meaning to get better organized with a daily planner. Thanks to the Inkberry planner, it is now so easy for me to meet deadlines and prepare notes for day-to-day obligations and events, all wrapped up into a elegant planner. It is never to late in the year to plan and be organized! more...



---
ENDED Giveaway: Die Again, Mr. Holmes: A Sherlock Holmes & Lucy James Mystery
March 9, 2019

Die Again, Mr. Holmes is the latest and eighth book in the Sherlock Holmes & Lucy James Mystery Series. It is another exciting read that provides readers young and old with a fresh yet faithful reimagining of the great Detective Sherlock Holmes, and has earned praise from Publishers Weekly (a "winning" addition to the Holmesian canon that "readers will look forward to further adventures [in]") and The Historical Novel Society ("charming and amusing"). more...



---
ENDED Enter to Win the March Simply Earth Essential Oil Recipe Box
February 27, 2019

Have you heard of Simply Earth Essential Oil Recipe Box? Would you like to give it a try? Enter to win the March box below. Simply Earth is a monthly subscription box that provides recipes and everything you need to make fun and natural products with essential oils for you and your home. Every month subscribers receive 4 new essential oils with fun recipes and everything you need to make them. Learn all about different essential oils while building your oil collection with this fun subscription box. more...



---
ENDED Book Giveaway and Q&A with Author Martin Niewood of The Wilted Flower District
February 11, 2019

The Wilted Flower District is the second installment in the Forgotten Violets series by Martin Niewood, who creates books to encourage his young readers to have the courage to choose their own path and work toward their own version of happiness. Read on for a Q&A with the author and a giveaway of the book. more...



---
ENDED Valentine's Day Gift Guide 2019
February 6, 2019

Valentine's Day is around the corner and whether you choose to celebrate or not, showing your love can be as easy as leaving a handwritten note for your loved ones. But, if you want to add a little something something, please see our suggestions below. Please also share YOUR suggestions in the comments and enter our giveaway more...



---
ENDED Beck Valley Books Tour: A Puff of Silk by Kathleen Shoop
January 11, 2019

New York City dress designer to the stars, Amelia Pettipiece, cleared a unique path to fashion-glory. With her career soaring, grand penthouse apartment on Central Park, and handsome boyfriend who supports her ambitions, Amelia could not have dreamed of a better life when she left Pittsburgh after college. more...



---
ENDED New Animated Film Release: OddSockEaters
January 8, 2019

Do you ever wonder where your missing socks go? Well, a creative answer to that question can be found in this fun, whimsical, heartwarming and unique animated adventure, perfect for the whole family. Oddsockeaters is based on the international bestselling books by Pavel Srut, bringing home audiences into the little known world of these mischievous creatures unknown to humans. Already available on digital, the DVD is available January 15th, 2019 by Omnibus Entertainment. more...



---
ENDED Enjoy Smallfoot on Digital TODAY and Blu-ray/DVD available 12/11
December 4, 2018

The cute movie Smallfoot is available today to own from select digital retailers including Amazon, FandangoNOW, iTunes, PlayStation, Vudu, Xbox and others. You do not have to wait much longer for the Blu-ray/DVD, it will be available December 11. This movie is a great Christmas gift idea! The film stars Channing Tatum as Migo (the yeti), and James Corden as Percy (smallfoot). more...



---
ENDED Book Giveaway: Jesus Calling®: The Story of Christmas
November 30, 2018

It is so important to teach our children that Christmas is not all about gifts and Santa Clause. There are plenty of books out now to share the true story of Christmas, but none as sweet as Jesus Calling®: The Story of Christmas. Enjoy this story together with your young children and grandchildren and discover the plan God had all along with Jesus. more...



---
ENDED Book Giveaway: The League and the Legend by Brian Wells
November 27, 2018

The only thing better that one book by Brian Wells is two books by Brian Wells and he now offers a bundle with the sequel to the critically acclaimed The League and the Lantern with The League and the Legend. What a great Christmas gift these books would make for any young reader! A couple of years ago, we had the pleasure of reading the first book in the series which was fun, fast paced, and full of adventure. more...



---
ENDED Giveaway: Aunt Lucy's Hot Toddy Mix
November 24, 2018

For a quick pick me up and a great gift idea for yourself or to wrap up and give this Christmas, consider Aunt Lucy's Hot Toddy Mix. Aunt Lucy has made it so simple for us to make a hot toddy. Just open the mix, add to a cup with 8 ounces of hot water and stir, whiskey optional! A perfect solution to warm up with after being outside on a cold day. more...



---
ENDED Gift Guide 2018 -- Jam City Apron and Oven Mitt Giveaway
November 21, 2018

It is never too early to start Christmas shopping and with the long weekend ahead I like to do a little research and aim to start a list of gift ideas for everyone on my list! Being organized is half the battle.... right? Below, please find a few items for your gamer, girls, boys, husband, wife, new parents, older parents and more. more...



---
ENDED Book Giveaway: Sequin Sparkle and Change Bible
November 16, 2018

A personal Bible can make a child feel safe and secure. I will never forget the first person who gave me one (and I still have it). We can never offer too many to a growing child and boy have they changed over the years. They have certainly improved, making them easier to read and more child friendly. The Sequin Sparkle and Change Bible is perfect for every young girl. Available in pink and light blue, these beautiful Bible covers change with a swipe of the hand. more...



---
ENDED Giveaway: God's Good News Bible Book for Children
November 13, 2018

I love offering my children many books about the Bible. I never know which one will resonate with them and because it is a personal journey, I hope they find comfort in them when they are needed! Billy Graham remains one of the foremost pastors in America's history, and parents, grandparents, pastors, and teachers, will want this lovely edition of God's Good News for the children in their life. more...



---
ENDED Giveaway: Adventure Bible #PolarAdventureBible #FlyBy
November 6, 2018

Now is a great time of year to consider a Bible and with over 9 million copies sold, the Adventure Bible brand is a great choice! Beloved by Christian schools, churches, and families alike, the #1 Bible for kids, including all of the trusted essentials loved by parents, is available in an exciting polar exploration theme. Are you ready for a frosty adventure? more...



---
ENDED Family Game Night: Shaky Manor by Blue Orange Games #Giveaway
November 3, 2018

We celebrated Halloween with the fun game Shaky Manor, yet this tilted treasure hunt game of fun can and should be played year round! My daughter and I had loads of fun playing this new game from Blue Orange Games. 2-4 players can play at a time and although suggested age is 7 & up, younger players could feel part of the game just by shaking the box without actually grasping the game objective. more...



---
ENDED Giveaway: Two Amish Wisdom Journals
November 2, 2018

The Amish are known for living simply, dressing plain, and their reluctance to adopt the many conveniences of modern technology into their daily lives. I think we could learn a thing or two from them. It is so important to step away from the technology of today and be grateful for all we have. Journaling is a great way to show gratitude and these two new journals make it easy while offering great insight. more...



---
ENDED Bust a move with Just Dance 2019 #Ubistars
October 31, 2018

Just Dance 2019 is offering their tenth game in the Just Dance series developed by Ubisoft. Like all previous installments, players mimic the on screen dancers. It has returned to the use of a smartphone for a controller in the Xbox One version and a new feature tracks your dance habits and suggests content you might like. Up to six players can join along. more...



---
ENDED Get Organized with the Lotus Trolley Bag System
October 25, 2018

In many shops these days, especially in Europe, they charge you for a plastic bag. It won't be long till all shops will enforce this hoping to eliminate waste. It takes a lot of energy to produce a plastic bag, and it also takes a lot of energy to recycle these bags. So, my family and I want to do our part in taking care of our beautiful planet and using reusable bags on our bi-weekly shopping trips is a huge start. more...



---
ENDED Teen Titans GO! to the Movies #TeenTitansGOMovie
October 15, 2018

Did you happen to see the film Teen Titans GO! to the Movies over the summer? My kids loved it and we cannot wait to see it again. Teen Titans GO! to the Movies finds our "egocentric, wildly satirical superheroes" in their first feature film extravaganza. This fun movie is a fresh, clever, kid-appropriately crass and tongue-in-cheek play on the superhero genre, complete with musical numbers. A must see for the whole family. more...



---
ENDED Book Giveaway: Little Girl Crying by Belinda Rose
October 12, 2018

Abused at home, bullied relentlessly at school, Belinda Rose found her emotional pain too much to cope with, and thus began the fight of her life against two dark adversaries: Anorexia Nervosa and Depression. For nearly 38 years, she found herself locked in a life and death battle with an eating disorder intent on destroying her mentally, physically and spiritually. more...



---
ENDED Tips for Halloween Rock Art (Welch's Giveaway)
October 10, 2018

Whenever we go for a walk as a family - we always seem to find rocks that resemble a heart. We started picking them up and collecting other ones that stood out for a long time now and we would use them around the garden. It is something I really enjoy doing as a family. We recently took it a step further. I have seen some amazing rock art. Many are very intricate and beautiful. more...



---
ENDED Book Giveaway: Young Whit and the Traitor's Treasure
October 3, 2018

My two elementary aged children are great readers and I owe a lot of that to their school and their encouragement to have them read every night for at least 15 minutes. We are always searching for books and have been enjoying reading all about Young Whit and the Traitor's Treasure. It was the first time my son read a historical story and it encouraged him to seek out other similar books. more...



---
ENDED Hotel Transylvania 3 is now available on Digital and available on DVD October 9 #HotelT3
September 28, 2018

There is no better family movie for Halloween than Hotel Transylvania 3. The Drac Pack is back just in time to celebrate in this spooky, fun movie! This must-own comedy, continues with the cast when Mavis surprises Dracula with a family voyage on a luxury, haunted monster cruise ship. Of course, the rest of the Drac Pack has to go along, and that's when things get a little...batty. more...



---
ENDED Win the new CD: Hiding Place by Tori Kelly #TKHidingPlace #FlyBy
September 1, 2018

While working on the follow-up to her debut album Unbreakable Smile Tori Kelly felt compelled to include a track that honored her lifelong passion for gospel music. With the help of her manager, Scooter Braun, the L.A. based singer/songwriter soon connected with Kirk Franklin, a 12 time Grammy Award winning gospel artist and one of Kelly's musical idols. more...



---
ENDED King Richard's Faire 2018 Ticket Giveaway
August 8, 2018

King Richard is back in town with his royal family and there is plenty to do as usual this year. Enjoy food, shopping, rides and games of skill in King Richard's 16th century village located in an enchanted forest in Carver, Ma. The faire is filled with exciting entertainment throughout the day. Your adventure awaits. more...



---
ENDED Giveaway: $25 - Help the HueTracker Kickstarter #HueTracker #EatHues
August 6, 2018

If you care about health and wellness then this app is for you! Check it out, you can track nutrition, exercise, hydration, color and have access to dietitians, and medical experts, chefs and trainers. Pledge to this awesome Kickstarter and receive an Amazon gift card with proof of your pledge along with early access to HueTracker and all of the rewards described in the tiers. more...



---
ENDED Giveaway: $150 Credit to EvgieNev Wall Decals
August 2, 2018

Vinyl wall decals are such a fun way to decorate a room. They can transform a room into a magical fairy tale or make you feel like you are a world explorer. Children love decorating their own room and Evgie Wall Decals have loads of lovely options to choose from jungles to bears. more...



---
ENDED Book Giveaway: The Craft Kingdom
July 30, 2018

No matter how many times we turn to the internet for craft inspiration, nothing compares to flipping through a book for craft ideas. It is a great thing to do with your children or on your own. The Craft Kingdom by Eli Maor is a great book for the budding artist and seasoned crafter, with plenty to please everyone. There is no special skills required. The Craft Kingdom contains more than 90 DIY, crafts and art projects. more...



---
ENDED Children's Book Giveaway: Benji and the Giant Kite by Alan C. Fox
July 27, 2018

We love reading with our children and as a parent, I think they can never have too many books, yet, I never know which books will be a hit, so we like to read many with them and we love how Benji and the Giant Kite appeals to both girls and boys and has a focus on perseverence, dreams, and letting go. Enter to win this special book with a great message for all - available August 1, 2018. more...



---
ENDED Beck Valley Books Tour: Into the Woods: Stories, Poems, Essays & More by Mindful Writers Retreat Authors
July 17, 2018

Into the Woods is the title and theme for this assortment of short stories, poems, essays, music, and one walking meditation. Each piece is unique in tone and genre and the result is that the collection captures the fascinating, frightening, fun, healing, and fantastical wonder of time spent in the woods. One hundred percent of the proceeds are being donated to support the research and work of The Children's Heart Foundation. more...



---
ENDED Book Giveaway: StarPassage Book 3: Honor & Mercy #StarPassage
July 13, 2018

The Gold Medal Award-Winning young adult/teen fiction saga continues with book number three in the StarPassage series from author Clark R. Burbidge. Enjoy suspense, time travel and historical events as The Carsons travel on a new quest in this fun read. Enter to win your own copy here. more...



---
ENDED Book Giveaway: Always Enough, Never Too Much Devotional
July 10, 2018

Always Enough Never Too Much is a flip book full of encouragement and reminders that we are all enough and never too much. This devotional is so unique, with one side for Always Enough that encourages you when you make mistakes, or need affirmation and then you flip the book over for the Never Too Much side that encourages you when you have strong opinions or when your thoughts go deep. Encouragement for all our insecurities. A great daily read. more...



---
ENDED Promote Healthy Hair and Nails with Biotin Bursts Gourmet Chews from NeoCell
June 29, 2018

We all have a beauty regimen to keep our hair and skin looking good. We wash and apply moisturizer on the outside and now we have a little help for us on the inside. A delicious dietary supplement soft chew from Neocell offering 10,000 mcg of biotin in Brazilian acai berry flavor. One chew daily is recommended. more...



---
ENDED Book Giveaway: Born to Wander by Michelle Van Loon
June 25, 2018

Sometimes in life we need a little reminder to keep the faith. When times are hard we must choose to believe this moment will pass and the biggger picture will open up for us. Born to Wonder is a great book for anyone in transition and a great reminder for others who are settled. Trust in God and embrace your purpose. more...



---
ENDED Xtava Infrared Hair Straightener -- A Must Have Beauty Tool
June 17, 2018

No matter how I dry my hair, I always finish it off with a hair straightener to tame my frizz. I have been trying out the xtava infrared hair straightener and I do not want to use anything else, it is fast and easy to warm up and tames my frizz while leaving hair sleek and shiny. A must have beauty tool. Find it on amazon and enter to win. more...



---
ENDED Book Giveaway: SANITY Lost & Found by Tarra Judson Stariell
June 5, 2018

How do we become victims of our own irrationality? What makes us vulnerable to the predators among us? Why would an otherwise sensitive, intelligent woman allow herself to return again and again to her abuser? How do we stop the erosion of our self-worth? Simultaneously recognizable and horrifying, we see parts of ourselves and our own vulnerabilities in this compelling story of one woman's descent into and climb out of the abyss. Enter to win this inspirational memoir. more...



---
ENDED Top 5 Gift Ideas for Baby Showers
May 22, 2018

There is nothing better than a baby and there are so many things these little ones need. But what to buy to celebrate their arrival? Sure, diapers are always a hit but I wanted to share a few items that really made a difference when I brought my babies home. Below, please find my top 5 baby gift ideas and enter to win! more...



---
ENDED Win a Vremi Coffee Grinder and Knife Set
May 17, 2018

Good quality products can make such a difference in the kitchen and we have been trying out a few high quality Vremi products. Beautiful chef knives with protective plastic sheath covers and a stainless steel coffee bean grinder. Two must haves in my kitchen! Ideal for gift giving. Check out more information below and enter to win! more...



---
ENDED Children's Book Giveaway: Go to Sleep, Sheep!
May 9, 2018

Sometimes out little ones are not always sleepy at bedtime, or have trouble going to sleep -- make bedtime more fun by curling up with this playful book. Once they hear this fun rhyming story and enjoy the adorable illustrations, they will be ready for bed, just like the sleepy sheepies. more...



---
ENDED True Citrus - Be Healthy, Be Happy, Be True Sweepstakes
May 1, 2018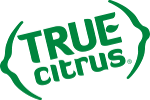 The #HealthyHappyTrue Sweepstakes was created by True Citrus to celebrate how people live their healthiest, happiest and truest life possible. Entering this sweepstakes provides you with the chance to win a grand prize including: a $10,000 cash prize, a Vitamix Professional Series Blender ($600 value), a Fitbit watch ($200 value), a True Lemon thermal water bottle, and a sampling of all True Citrus products. more...



---
ENDED Mother's Day Breakfast Ideas with Jarlsberg Cheese® and Chef Duran
April 30, 2018

Jarlsberg® Cheese, the nationally recognized premium brand of cheese, invites you and your family to surprise your BEST mum in the world with a scrumptious cheesy breakfast in bed. Jarlsberg® Cheese elevates every occasion, and Mother's Day is the perfect time to wow and surprise her with delicious, simple-to-prepare breakfast ideas served by her favorite people in the world: her family! more...



---
ENDED Book Giveaway: God Bless You and Good Night
April 9, 2018

We all know how bedtime can be difficult for some children, that is why reading a bedtime story is such a great way to soothe and prepare our little ones. God Bless You and Good Night is a wonderful book to read at bedtime with the lovely rhymes and pictures. This beautiful picture book would also be a perfect gift for families with young children. more...



---
ENDED Giveaway: Elyptol Hand Sanitizer Spray
April 6, 2018

Handwashing is one of the most important things we can do to reduce our risk for sickness. It is suggested to wash hands before eating, after handling raw meat, after using the bathroom and when helping a sick person. Aim for 6 times a day. Now, with sanitizing sprays - we have no excuse to keep our hands clean to prevent disease. more...



---
ENDED Hemp Oil for Pain Relief
March 21, 2018

Finding relief from aches and pains can be as easy as applying lotion for instant comfort. Why wait for tablets to reach the pain when you can stop it instantly. We have been learning all about Real Time Pain Relief and their new Hemp Oil Plus lotion. Available in a 1.5oz travel size, 4oz tube, or 7oz tube. Enter to win a trial size lotion to see if this cream is right for you. more...



---
ENDED Book Giveaway: Healed by Robin H. Miller
March 14, 2018

Achieving balance and wellness is very important in life to help you feel good about yourself. In her new book, Healed: Health & Wellness for the 21st Century, Dr. Robin Miller shares wisdom, secrets and fun straight from the Leading Edge to help you get on track. Revealing essential information for your mind and body. Healed takes you through the basics of what you need to know to promote your own health and introduces you to new therapies to treat common conditions. more...



---
ENDED Celebrate National Cherry Month with Welch's Fruit Snacks
February 13, 2018

Did you know February is National Cherry Month? Cherries are a great source of Vitamin A and C, and are full of calcium, protein, fiber and iron. There are two main varieties of cherries: sweet and tart -- Sweet cherries, like Bing cherries are best eaten fresh and raw, while sour cherries develop a better flavor when used in baking. Enter to win. more...



---
ENDED The Benefits of a Manual Coffee Grinder vs. Electric
January 31, 2018

Some people cannot move in the morning before their cup of coffee. I love waking up to the smell of it. I usually buy our coffee already ground, yet I have been wanting to try to grind my own beans, especially since receiving this great manual coffee grinder. It is so quiet. Do you grind your own beans? Enter to win. more...



---
ENDED The Perfect Breakfast, Snack and Topping -- Kitchfix Granola
January 18, 2018

January is a great time to start eating better. Simple changes can make a big impact. Granola is a fun, crunchy, easy to snack on product, ideal for breakfast and snacks and is so good for us and surprisingly filling. Kitchfix offers four delicious flavors, we tried two of the four and we love all the nuts, seeds and tasty bits of the original and honey pecan. more...



---
ENDED Start the Day the Healthy Way with Munk Pack Oatmeal
January 14, 2018

Oatmeal is a great choice for breakfast, or even a snack, but not quite convenient for on the go... unless you try Munk Pack Oatmeal Fruit Squeezes. These delicious treats are a great alternative to unhealthy sweets and snacks for any time of day. Packed with wholesome whole grains & real fruit bites, Munk Pack's ready-to-eat Oatmeal Fruit Squeezes make for a perfect easy snack, great for school lunches and gym bags. more...



---
ENDED GIVEAWAY: Extraordinary DVD
January 3, 2018

Based on the real-life events of acclaimed ultra-marathoner David Horton and his wife Nancy, Extraordinary is coming to DVD, Digital and On Demand on January 16, 2018, from Universal Pictures Home Entertainment. An impactful and perfect story for the entire family. This inspirational film stars Shari Rigby (October Baby), Leland Klassen (Altar Egos), Karen Abercrombie (War Room) and Kirk Cameron (Fireproof). more...



---
ENDED Gift Guide: HydraLight Flashlight - Runs on Water!
December 9, 2017

Every so often, we get to experience a break-through in modern technology. Did you ever think you would be able to power a flashlight with water? There are no batteries to worry about, and no charging time. The fuel cell simply runs on water. This 2-in-1 HydraLight will make a great gift for anyone on your Christmas list. more...



---
ENDED Easy Entertaining with HORMEL GATHERINGS® Party Trays
November 28, 2017

When hosting, I find it is always nice to have a few plates of different offerings, you never know what guests will feel like. Yet, I have learned that you can never go wrong with cheese and crackers. HORMEL GATHERINGS® Party Trays are the perfect stress free party planning favorite because they are easy and ready-made. They are great to have on hand for a quick bite to offer on game day, especially if tailgating. Also great for brunch or snack. more...



---
ENDED Giveaway: Celebrate with Jam City and Win #pandapop #cookiejam
November 21, 2017

Jam City is celebrating some amazing achievements this holiday season: Over 100 million downloads each for the company's key original franchises, Panda Pop and Cookie Jam. Enter to win an adorable Panda Pop plush and a jar of Cookie Jam creamy spread to celebrate this great achievement and play along and enjoy extra prizes in November and December. more...



---
ENDED Book Giveaway: Higher is Waiting by Tyler Perry
#HigherIsWaiting #ad #rwm
November 16, 2017

Tyler Perry is a busy man, a world-renowned producer, director, actor, screenwriter, playwright, author, songwriter, entrepreneur, and philanthropist. No matter what Perry does, he does it well. His latest book: Higher is Waiting, released November 14th is a great book to pick up for yourself or as a present for someone else. Read more about this spiritual journey and enter to win a copy of the book. more...



---
ENDED CD Giveaway: Alpha / Omega by Kutless #KutlessAO #FlyBy
November 15, 2017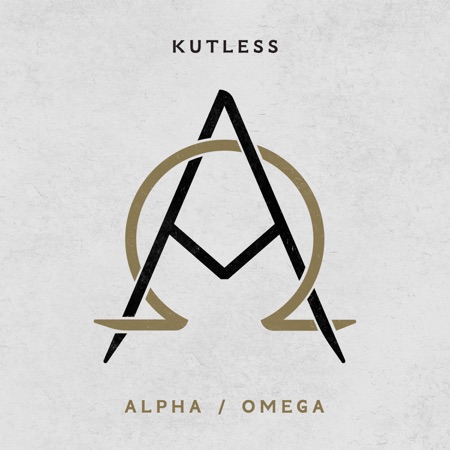 Since signing to BEC Recordings in 2001, Kutless has transformed from a new rock band to a staple artist in the industry that has multi-format, top-charting hits, sold millions of records and more than eight million streams. Launched by original members Jon Micah Sumrall (lead vocals) and guitarist James Mead, the band formed first as a modern rock/worship band at Warner Pacific College in Portland in 2000. more...



---
ENDED Make Halloween Organically Spooky with Go Organically Fruit Snacks
October 21, 2017

We know Halloween is mostly for kids, but we can't help but get a little excited about it each year. The candy! The costumes! The excuse to dress our dog up like a little pumpkin! This year, we've decided to celebrate Halloween in a way that's a little more natural and a little less plastic. The idea is to still have fun while starting sustainable traditions for our families and for the earth. We're calling it "Organically Spooky!" more...



---
ENDED Beck Valley Book Tour: The Kitchen Mistress by Kathleen Shoop
October 18, 2017

Katherine Arthur and her family are back and it's time to collect the money Mrs. Mellet left them in her will. The tidy sum will allow the family peace of mind and a future that's stable and fulfilling. But when things don't go exactly as planned, Katherine steps up to do more than her share. Hired as a kitchen mistress, her intuition, cooking prowess, and work ethic make her the perfect partner for the enigmatic, wealthy woman next door. more...



---
ENDED Beck Valley Books Tour: The Last Suttee by Madhu B. Wangu
October 16, 2017

"You must come at once if you want to stop the suttee from happening again..." This phone message summons Kumud Kuthiyala back to Neela Nagar, the blue town of her youth, and the shackled life she thought she had left behind forever...As a nine-year-old, Kumud witnessed the brutal and horrifying suttee ritual when her beloved aunt immolated herself on the burning pyre of her dead husband. Years later, Kumud summoned the courage to escape the isolated and primitive town of her youth to start a new life in Ambayu, a metropolitan city. more...



---
ENDED Giveaway: Spookley the Square Pumpkin DVD and Plush
October 12, 2017

October is National Bullying Prevention Month and Spookley is the Official Spokes Pumpkin! To celebrate, we are offering 3 lucky winners the chance to win Spookley the Square Pumpkin Blu-Ray/DVD combo and plush toy. Our favorite square pumpkin is now the "Pick of the Patch" this Halloween season. "Dare to be Square!" more...



---
ENDED King Richard's Faire 2017 Ticket Giveaway
September 18, 2017

King Richard is in town with his royal family and there is plenty of time to enjoy his visit at the faire this year! From now through October 22nd you can visit and enjoy King Richard's 16th century village located in an enchanted forest in Carver, Ma. The faire is filled with exciting entertainment throughout the day. Your adventure could include plenty of thrilling shows, fun rides, and challenging games of skill. more...



---
ENDED Fun Gift Idea: Dunky Cup
September 12, 2017

Do you like to dunk your cookies? If you do, you are going to love the new Dunky Cup. Dunky Cup is a whole lot of fun for anyone who loves to dunk their cookies, in milk, tea, or coffee. This super durable cup includes three pockets for your favorite cookies to hang out with a separate holder in the middle for your favorite dunking beverage. Dunky Cup's clever pocket and spout design allows for sips in-between dunking. more...



---
ENDED Family Fun: Riverside Farm Corn Maze at Mann Orchards #MannsMaze
September 2, 2017

To celebrate Fall and 140 years in business, Mann Orchards is opening a corn maze! Located at 455 Merrimack Ave in Methuen, MA, Mann Orchards is sharing their fun "Mann's Maze", now through October 31st. Opening THIS weekend with their Grand Opening scheduled for September 9th. Head to the main building to get your wristbands and enjoy a great day at Riverside Farm. more...



---
ENDED Enter the Sugarless Back to School Sweepstakes with Aquaball
August 12, 2017

AquaBall's Sugarless Back to School Sweepstakes has started and we can enter through September 18th. Entering is super easy! Simply visit aquaballdrink.com/offers/backtoschoolsweepstakes/ and complete the entry form including a photo of your child with their favorite AquaBall drink. more...



---
ENDED Too Blessed to be Stressed by Debora M. Coty
July 19, 2017

The Too Blessed to be Stressed devotional book offers a daily dose of devotions (and humor) for any woman's heart. Thousands of women have had the pleasure of reading the wit- and near-wisdom-filled books from beloved inspirational humorist, Debora M. Coty. Her best selling Too Blessed to be Stressed has become a perennial favorite. more...



---
ENDED Ozeri Movie Time Healthy Popcorn Maker
July 14, 2017

Did you know that although microwave popcorn is easy and convenient to prepare, the "buttery" taste is not made from butter? Also, recent findings suggest companies add a chemical to the bag that is also bad for us. So, if you like popcorn, the easy solution would be to treat yourself to an air popper. The Ozeri Healthy Popcorn Maker claims to outperform microwave and other devices used to make popcorn by more than 50%. We tried it out and it is easy to use, easy to clean, more...



---
Ended Arctic Zero: The Guilt-Free Frozen Dessert Treat #MomsMeet #arcticzeromom #sponsored
July 10, 2017

Do you love desserts? Are you looking for a healthy alternative to ice-cream? Arctic Zero Fit Frozen Desserts pints are the perfect guilt-free sweet treats. Made with clean ingredients, like chicory root, cane sugar, sea salt, and purified water, each delicious, low-calorie, lactose free pint is made with hormone-free whey protein and sweetened naturally with monk fruit. more...



---
ENDED Beck Valley Book Tour: Just Three Dates by David Burnett
July 7, 2017

When their mothers become matchmakers, entangling them in a series of dates with each other, Karen and Mark must each decide whether to entertain the idea of a "marriage of convenience," or to hold out for an increasingly unlikely marriage based on love. Since breaking with her last boyfriend, Karen has refused to trust any man her age. more...



---
ENDED Beck Valley Book Tour: The Happiness Perspective
June 23, 2017

Have you heard that happiness is just a state of mind, but you don't know how to attain that state? Diane Wing, a teacher, personal transformation guide, and intuitive consultant, has unlocked the secrets that make happiness possible. This book is packed with methods to help you transform your thought processes, patterns, habits, and behaviors so you can experience greater happiness, peace of mind, and abundance. more...



---
ENDED Unsinkable Faith: Transform the Way We Think, Feel, and Live
June 20, 2017

For many people, remaining optimistic and feeling positive about themselves and their lives is a constant battle—especially when circumstances are difficult and life is hard. For others, negativity is something that only sneaks up from time to time, yet still wreaks havoc in their hearts. Regardless of the root causes, once pessimistic thoughts permeate our minds, our feelings and emotions begin to control us instead of us controlling them. more...



---
ENDED How to Pack the Perfect Beach Bag with Go Organically
June 19, 2017

The beach is a perfect activity for all. One can leisurely sit back and relax and enjoy the view, or build sandcastles, play frisbee, or hunt for seashells, there are many activites to do at the beach. I love a slight breeze and maybe a little bit of shade sometimes, either with a book or a nice view. What activity do you like to do at the beach? Be sure to read the following great suggestions, courtesy from Go Organically on how to pack the perfect beach bag more...



---
ENDED Summer Cool Down Giveaway
June 13, 2017

The Summer Cool Down Giveaway is being sponsored by eLuxurySupply! Listed as one of the fastest growing small businesses in the U.S. eLuxurySupply is a Veteran owned and operated company out of Evansville Indiana and is well known for their exceptional customer service and quality products. Enter to win a cooling mattress pad and sheets set. more...



---
ENDED YouCopia SpiceSteps 4-Tier Cabinet Spice Rack Organizer - 5 Tips for Organizing your Spices #tips #win
May 26, 2017

I am so envious of a kitchen with a big pantry. Things usually look neat and tide simply because they have space. We have a few cupboards in our kitchen but space is limited. I am a big fan of home cooking and have quite a few spices, so I was eager to try out the YouCopia SpiceSteps to help transform my spice space... and it did just that. Making them easy to see, reach, and use. more...



---
ENDED A New Way to Color with Painting Lulu #Tryazon #PaintingLulu #win
May 19, 2017

Painting Lulu is a new twist on coloring and offers not only fun coloring books but also an app to take your masterpiece one step further. With the Painting Lulu app you can add embellishments to your coloring pages, and take pictures of yourself with your favorite characters and turn them into a coloring page. You can turn any picture into a coloring page. more...



---
ENDED Great Gift Idea: Colortime Crafts and Markers #art #win
May 9, 2017

I love how creative my daughter can be. She is a big fan of art and loves to color. Although her paper crafts are lovely to display. I really like items we can use, like t-shirts, pillowcases, totes, and backpacks. Items offered online at Colortime Crafts and Markers. Colortime Crafts and Markers offer many items that make great craft projects for both girls and boys. Ideal for slumber parties, birthday parties, or just get togethers. more...



---
ENDED Spring Activity Ideas: 4 Ways to Have Fun Outside from Go Organically
May 1, 2017

May is National Physical Fitness and Sports Month and to encourage kids to get moving, Go Organically has shared 4 ways to have fun with our kids outside, to inspire those of all ages to get active this spring. What is your favorite outside activity? Ours as a family is bike riding and jumping on the trampoline. more...



---
ENDED Enter to Win - Beauty Bursts and Biotin Bursts by NeoCell
April 12, 2017

NeoCell is a company offering solutions to promote vital collagen health with their premium quality, naturally sourced collagen based supplement line. Available in capsules, liquid or powder, this collagen line is a powerful supplement to improve aging and overall health including our skin and nails, as well as joints and muscles. NeoCell believes in the power of collagen and its ability to heal and nourish. more...



---
ENDED Tingle Boots Coloring Book by Suzy Toronto
March 30, 2017

Coloring books for adults have become quite the trend. Grown-ups are remembering the fun we use to have passing the time with coloring and we are learning we can continue to relax and enjoy our once favorite past-time. Self-proclaimed "wacky" woman, Suzy Toronto wants us all to embrace our inner wackiness, too. Suzy created an entire art brand that speaks to us women, inspiring us to embrace our rarity, goofiness, and everything that makes us unique. more...



---
ENDED Beck Valley Book Tour: Into the Air by A.K. Downing
March 24, 2017

Like everyone else in the world, Mia Bryn lives in the dark. Buried in an underground compound, her life is spent in brief allotments of florescent light and dwindling food supplies. But when a letter arrives, Mia and her father are invited to embark on a journey that no one else has been allowed to take for over a hundred years. They are asked to leave the ground and travel into the air. But the outside world is more surprising and dangerous than Mia could have ever imagined. more...



---
ENDED Beck Valley Book Tour and Giveaway: Hurricane in Paradise by Deborah Brown
March 1, 2017

Set against the steamy backdrop of Tarpon Cove's sun-kissed, tropical waters, sexy sleuths and best friends Madison and Fab are at it again dealing with the occasional dead body. Hidden just below the surface of the small town lies an underworld, one steeped in deceit, corruption, and deadly secrets. It's only a matter of time before Madison and Fab find themselves on a collision course with the police, who consider them likely suspects in a murder. more...



---
ENDED Book Giveaway: Rumorang by Janice Brown
February 16, 2017

Can you keep a secret? Roger, Renaldo, Rico, and the other characters created by Janice Brown cannot. But that's okay, because according to Brown, learning about sharing secrets can be great teaching opportunities for parents, educators, and other caregivers of children. For her book, "Rumorang," Brown created a culturally diverse group of children who learn the hazards of spreading secrets about their friends. more...



---
ENDED Giveaway: The Red Skelton Hour in Color
February 1, 2017

Time Life has a great DVD package to offer Red Skelton fans. Included in these DVD's are never before released episodes, unseen for over 50 years, as well as viewer favorites with loads of guest stars including John Wayne, Milton Berle, Mickey Rooney and many more! Richard Bernard, known as Red Skelton was a brilliant performer, beloved clown, and a master of simple, funny, classic comedy. more...



---
ENDED Book Review and Giveaway: I'm Going to Give You a Bear Hug by Caroline B. Cooney #BearHugs #Flyby
January 28, 2017

With its fun rhyming way and cute illustrations, I'm Going to Give You a Bear Hug is an adorable quick read aimed for kids ages 4-8 yet delightful for all ages and although a great bedtime story, it can be enjoyed any time of day! Pick it up for your young readers and enjoy all the animal ways you can enjoy a hug book! A perfect starter book. more...



---
ENDED Beck Valley Book Tour: Filter Shift - How Effective People SEE the World by Sara Taylor
January 20, 2017

Filter Shift describes the notion of unconscious filters: how we create them, how we perceive the world through them, and how they control us. The vast majority of us are persistently held back by our unconscious biases and misperceptions, even with the best of intentions. Filter Shift explores the unseen dynamics that get in the way, providing a series of blueprints for success. more...



---
ENDED Tips to Protect Your Lips with Lip Clear Lysine+ Products
December 20, 2016

Research shows that over 85 percent of adults are infected with herpes simplex type 1, painful blisters that appear on and around the mouth. I will consider myself lucky it has not come my way... yet. Cold sores are caused by many different factors including stress, kissing an infected person, and sharing chapstick and/or eating utensils with someone who is infected. more...



---
ENDED Beck Valley Book Tour: Mistletoe at Moonglow by Deborah Garner
December 15, 2016

The Timberton Hotel has always provided a perfect Christmas retreat for regular guests, as well as newcomers. But the small town of Timberton, Montana, hasn't been the same since resident chef and artist, Mist, arrived, bringing a unique new age flavor to the old western town. When guests check in for the holidays, they bring along worries, fears and broken hearts, unaware that Mist has a way of working magic in people's lives. more...



---
ENDED Stocking Stuffers: Salonpas Pain Management Products
December 13, 2016

For anyone suffering with pain, the holidays can exacerbate their symptoms with all the planning, shopping, cleaning and partying. By putting the medicine right at the site of pain, bypassing the stomach and liver, Salonpas can use less medicine to deliver an effective dose for pain relief. A nice stocking stuffer from Santa that is filled with Salonpas will reduce pain and may foster holiday cheer this Christmas! more...



---
ENDED - Children's Book: Charlie the Tramp by Russell Hoban
December 3, 2016

Nothing quite beats the classics when it comes to books. Their simplicity and charm has me searching for them often, especially to share with my children. Charlie the Tramp is a classic and an adorable story about a young beaver who wants to be a tramp when he grows up, thinking he wouldn't have to work too hard. Celebrating its 50th Anniversary - this beautiful hardcover edition would make a lovely gift for Christmas. more...



---
ENDED - Christmas Gift Idea: Cosmic and Eternal Love: An Everlasting Love Story & Coloring Book by Amrita Sen #cosmicandeternallove #amritasendesigns
December 2, 2016

Nothing beats stress better than taking time for oneself and picking up a book to read or color is a great way to unwind, pass the time, or an activity to enjoy with your children. Coloring was always my favorite thing to do as a child and I love that more and more adult themed coloring books are becoming available. more...



---
ENDED - Beck Valley Book Tour: Overcast Sunset by Joyce T. Strand
November 30, 2016

Brynn Bancroft's enjoyment at running her former husband's winery is overcast by a rash of troubling burglaries and her inability to reconnect with her ex. When she receives an urgent phone call from an old college friend requesting that she speak to an investor, she welcomes the interruption. Unfortunately, her friend's business activities intrude on her routine. more...



---
ENDED - Stocking Stuffer: Amy Grant's Tennessee Christmas CD #TennesseeChristmas #flyby
November 28, 2016

Nothing gets you ready for the holidays more than Christmas music, and you may have a new CD to add to your favorite Christmas collection with Amy Grant's Tennessee Christmas. With a total of 13 songs, from classics like, White Christmas, Joy to the World, and Baby It's Cold Outside, a new version of Tennessee Christmas, and a few new ones, too. Amy does not disappoint with her first new Christmas CD in almost 20 years. more...



---
ENDED - Baby Magic Celebrates 65th Anniversary With New Dads In The Making!
November 15, 2016

In the 1950's, Baby Magic debuted a revolutionary ad campaign known as "For Every Lady In Waiting". The famous ads featured expectant mothers - a taboo image at the time - in chic maternity wear and were considered a courageous take on pregnancy and style. Now in 2016, Baby Magic has recreated the ads with a modern twist - new dads. more...



---
ENDED Book Review: The Moon Inside by Sandra V. Feder
November 8, 2016

My two kids are so different from one another when it comes to bedtime. One will gladly fall in, while the other will stall all the way. We try the story, hugs and pile ALL of their favorite stuffed animals around them for company and still they want us by their side. Most of the time I give in, how hard is it to cuddle for a few extra minutes, its fine if you can tip toe away without waking them, right? Sometimes, I fall asleep though ha. more...



---
ENDED Book Tour and Giveaway: Between Heaven and Hell by David Burnett
October 31, 2016

One war... Opposing sides ... It's a recipe for heartbreak. In a war that pits Lucifer against the Army of Heaven, it's a recipe for disaster. The lives of Adryel and Ramael, two young angels who are in love, are altered forever when God determines to create humans. His decision is met with scorn from Lucifer, one of the archangels. The humans, he asserts, will cause evil and chaos throughout creation. more...



---
ENDED Book Review: Chicken Soup for the Soul - Simply Happy
October 24, 2016

Prior to becoming publisher and editor-in-chief of the iconic series Chicken Soup for the Soul, Amy Newmark sat down and read more than 100 Chicken Soup for the Soul books. She says that her "crash course in Chicken Soup for the Soul advice and wisdom" left her happier, more relaxed, more compassionate, and more grateful for the blessings in her life. And she reports that her education has continued as a result of the tens of thousands of additional revealing, personal stories she has read since that initial immersion. more...



---
ENDED Book Giveaway: Miss Danielle's Preschoolbuds Books
October 17, 2016

Miss Danielle is busy making a massive impact to her community! Along with her fabulous Preschoolbuds children's books, Miss Danielle also founded London Day School, a premier, private educational and enrichment academy in New Jersey. Her Preschoolbuds books have recently been turned into a TV series that is available on Amazon Prime and also on Children's Television Network more...



---
ENDED Dry Skin Relief with Zim's Max Crack Creme Creamy Daytime Formula
October 17, 2016

Fall and winter weather is just around the corner, bringing sweaters, boots, and painfully dry skin back into our life. It's time to put away those light summer moisturizers and reach for Zim's Max Crack Creme. The best way to combat dry skin is by applying a moisturizer every day! Zim's Max Crack Creme is a creamy daytime formula that is soft and silky and will soften even the driest skin. more...



---
Book Tour and Giveaway: The Fabulous@50 Re-Experience
October 13, 2016

Baby Boomer women have spent decades suppressing their own wants and desires, and losing themselves in the expectations and demands of culture, parents, partners, and children, working hard to please and care for almost everyone but themselves. They've been misunderstood by marketers, politicians, millenials, most men .. and last but not least, themselves. The time has come for these strong, beautiful, and fabulous women to discover, reveal, and honor their true selves. more...



---
ENDED Book Review: Sneaky Blends by Missy Chase Lapine
October 7, 2016

Sneaky Blends is a genius cookbook that will have you adding nutrients to your meals without knowing it. Based on pureed vegetables, the author, Missy shares 10 main purees and over 100 recipes to use them with that will not only add nutrients, fiber, and antioxidants, but taste and vibrant color, too. First created in her previous book series: The Sneaky Chef for a way to get nutrients into her kids meals, Missy realized that us adults like to eat healthy, too. more...



---
ENDED King Richard's Faire 2016 Ticket Giveaway
September 29, 2016

There is still time to enjoy King Richard's Faire this year! From now through October 23rd you can visit and enjoy King Richard's 16th century village located in an enchanted village in Carver, Ma. The faire is filled with exciting entertainment throughout the day. Your adventure could include thrilling shows, fun rides, and challenging games of skill. more...



---
DemocraTEA 2016: ClinTEAn & TEArump Teas
September 17, 2016

I am not one to get political. Yet, The TeaBook made me laugh out loud with their fun DemocraTEA. They would like to remind us all to keep things light and fun but also to get out and vote on November 8th. Please visit The TeaBook website for all things tea and vote for your favorite candidate in DemocraTEA 2016. Please enter our giveaway, too more...



---
Help Fight Child Hunger with Welch's Fruit Snacks and Feeding America
September 16, 2016

Welch's Fruit Snacks has partnered with Feeding America, the nation's largest hunger-relief organization, to help fight child hunger. According to their statistics, 1 in 5 children face hunger, which means there are children in our classrooms across the country who may not have the energy to focus, engage, learn, and grow which can lead to long-term effects such as grade repetition and developmental impairments. more...



---
Help Your Kids Avoid Germs this Back to School Season! #backtoschool
September 14, 2016

While many of us have been stocking up on new clothes and school supplies for our kids, let's not forget to stock our medicine cabinet as well and prepare for any sickness! Sipping herbal tea throughout the day and enjoying a warm bath are some ways I help my body stay healthy. What do you do to stay healthy? Maria M. Mantione share's her top 6 tips on staying healthy and avoiding germs this back to school season more...



---
Instant Relief with Zim's Max Arnica Homeopathic Roll-On
September 13, 2016

Zim's, a national consumer health brand, is excited to introduce Zim's Max Arnica roll-on to its line of topical skin care, lip care and pain relief products. Zim's Max Arnica Homeopathic Roll-On is ideal for temporary relief from minor aches, strains, bruises, and sprains. It is Zim's first homeopathic product in their line, made with ingredients that are produced from natural sources, such as plants, vegetables and minerals. more...



---
Children's Book: Time for Bed, Sleepyhead by Dr. Daniel Amen
September 12, 2016

It is easy to turn to this adorable book to read to my kids at bedtime. Time for Bed, Sleepyhead is the perfect story for early elementary aged kids (4-8) to calm and relax them before bedtime. A perfect story to benefit many parents who struggle with getting their kids to fall asleep and stay in bed each night. Just in time to re-establish a good bedtime routine now that late nights and sleep-in days of Summer are over. more...



---
Support the Bees with Harbor Sweets Gather Chocolate
September 6, 2016

Harbor Sweets is delighted to bring you their newest line of delicious handmade chocolates called: Gather. Gather is a mission driven chocolate inspired by the plight of the honeybees. To help the bees, a portion of all sales (2.5%) of Gather will be donated to the Pollinator Partnership. This partnership educates and advocates best beekeeping practices for honeybee protection. more...



---
Guest Post: What Are the Five Simple Tools You Need to Meet Your Everyday Parenting Challenges? by Patty Wipfler
August 23, 2016

Each of the five Hand in Hand Listening Tools plays an important role in building well being for your family. The tools work together to connect you and your children. And your child's developing mind needs a close sense of connection with you as surely as she needs food, shelter, cleanliness, and sleep. more...



---
ENDED Visit King Richard's Faire 2016 #giveaway
August 17, 2016

It's that time of year again, time to escape reality and go back in time to King Richard's Faire, the 16th century village located in an enchanted forest filled with exciting entertainment from the olden days, including thrilling shows, fabulous food (I have heard the turkey legs are the best), fun rides and challenging games of skill. more...



---
ENDED Children's Book: I Love You Just Because by Donna Keith
August 9, 2016

We are all different and all loved no matter, this adorable board book shows that with three unique bears, Panda, Brown and Polar, who love each other, help each other, and even though they look different, their parents love them all the same and celebrate their differences. A great story to read with your kids with beautiful illustrations more...



---
ENDED Giveaway: Lovely Candy Co
August 5, 2016

We had the pleasure of trying these lovely candies in a previous promotion, and they are so delicious! So delicious, that when given the opportunity to share this giveaway promotion, I had to jump on it for you, readers! Enter for your chance to win a sample here: more...



---
ENDED Children's Book: All Things Bright and Beautiful
July 21, 2016

All Things Bright and Beautiful is an old age hymn that took me back to my childhood. It was a pleasure to read again and share with my two children as we enjoyed the lovely watercolors that artist Katy Hudson has added to this great book. Follow three young children as they enjoy all the delights in a day as they discover all things bright and beautiful. more...



---
ENDED Book Tour and Giveaway: Miss Ridley & the Warlock
July 7, 2016

Gemma Ridley's first encounter with Squire Kenrik proves nothing short of alarming. So much so, she considers fleeing back to the city, despite the fact only poverty and scandal await her there. Could those challenges be worse than staying as governess on a haunted estate and working for a dangerously handsome eccentric? more...



---
ENDED Children's Book: Would a Worm Go on a Walk?
June 30, 2016

I always love these oversized, colorful picture books for my children. They are fun to open, fun to look through, and fun to read! Would a Worm Go On a Walk? is a charming book, perfect for young, just learning to read kids, offering plenty to look at while listening to a fun, rhyming story about animals. more...



---
ENDED Book Tour and Giveaway: Executed in Paradise by Deborah Brown
June 22, 2016

When a body turns up at the Cottages, Madison and Fab are on the case. But when the killer makes a habit of discarding bodies on Madison's property… it's personal. While on the hunt for the killer, the duo track down a double-crossing bail jumper, repossess a Lamborghini, and Madison lands her first case. more...



---
ENDED Reasons to Smile - Celebrating People Living with Down Syndrome
June 9, 2016

I have heard some amazing stories about kids living with Down syndrome. Stories that will make you smile your biggest smile and cry your eyes out at the same time for all their amazement. All wonderful stories to inspire and celebrate life! The book: Reasons to Smile is an amazing compilation of 56 encouraging and eye-opening short stories with photos, shared by authors across the globe. more...



---
ENDED Children's Book Review: Remember, Just Be You by William Campbell
May 31, 2016

I am always on the hunt for fun books to offer my children, ones they will enjoy, ones they will want to read again (and again), and ones that will send a positive message. Remember, Just Be You is all three and such an inspiring story about a young boy named Mark, who was very concerned about his first day of school. Mark wondered if he would be good at something, like his classmates and wanted so badly to fit in more...



---
ENDED Neilmed Naspira Nasal-Oral Aspirator #MomsMeet
May 23, 2016

Sometimes we can all get such a stuffy nose, any relief is worth its weight in gold. But, for babies and toddlers, they are still too young to properly blow their own noses, so a little help is always welcome, this is where the NeilMed Naspira Aspirator comes in handy, an effective Nasal-Oral suction device that can be used two ways; either as a bulb aspirator or parents can suction by mouth to alleviate nasal congestion in babies and small children. more...



---
ENDED Book Review: The League and the Lantern by Brian Wells
May 13, 2016

As parents, we all want our children to get lost in a good book. There is just no other eye opening experience like it! To instill a love of reading at a young age will do wonders for our children and have I got the book for you! The League and the Lantern is a fantastic and entertaining read. Full of fun and excitement with a positive approach, everything you want your kids to be engrossed with in a book! We can't wait for the sequel. more...



---
ENDED Book Tour: Loving Emmi by Barbara Boswell Brunner
May 10, 2016

In this highly anticipated sequel to the best-selling Dog-Ma, The Zen of Slobber, Izzy, the feisty and ferocious terrier, has lost her eyesight. Following on the heels of this devastating loss, her arch-rival Morgan - a gentle giant of a Rottweiler - suddenly succumbs to cancer. Finding herself a lonely-only, it's not long before Izzy finds herself nose-to-nose with her humans' new pet project: a foster Rottie pup also named Morgan. more...



---
ENDED Book Tour: Go Clean, Sexy You by Lisa Consiglio Ryan
May 9, 2016

Amazon best-seller is now in a second print run, Go Clean, Sexy You not only serves up a collection of delicious recipes, but offers a holistic approach on how to live a healthier life—putting whole foods into your body, detoxing every season to regularly cleanse your system associating with those who fuel you not bring you down, and managing stress with activities that bring you back to balance. more...



---
World Vision Child Sponsorship
April 28, 2016

Global population exceeds 7 billion people across thousands of diverse ethnic, religious and linguistic groups - the Internet is transforming how we connect to each other. World Vision, the humanitarian organization dedicated to working with children, families, and their communities worldwide offer four tips to share with our children to encourage them to be global citizens from an early age: more...



---
ENDED Giveaway: IntelliGLASS Screen Protector
April 17, 2016

IntelliGLASS is a leading line of screen protectors for your devices from the company intelliARMOR. Offering screen protectors with a unique layering process that adheres to your phone or tablet's screen easily and without bubbles, all while leaving no residue. With a treated glass layer to have greater scratch resistance than steel, finalized with a smudge resistant outer layer that repels fingerprints to make cleaning easy. more...



---
Book Giveaway: The Immigrant Wife by Madhu B. Wangu
April 8, 2016

As a girl on the brink of womanhood in 1960s India, Shanti Bamzai has big dreams. Rather than enter into an arranged marriage like her sister, Shanti embarks on a journey into the unknown, leaving her family home behind for an education and a chance to chart her own destiny. more...



---
ENDED Children's Book: Under the Sea Holy Bible
March 29, 2016

The Under the Sea Holy Bible is a perfect gift for children ages 6 to 10 and would be a great gift to offer kids making their First Communion this May! Themes of underwater fun and sparkling animated fish adorn this wonderful children's Bible. The hardback cover has foil and sparkle and the interior has a few colorful inserts featuring whimsical underwater scenes yet this is a proper Holy Bible. more...



---
ENDED Children's Book: Positive Thoughts, Positive Life!
March 10, 2016

Do you believe positive thoughts bring positive actions? Yet, how do you handle life's curve balls? Many believe in the mindset of staying positive and finding something positive to focus on in every situation. I know life runs much smoother for me when I react positively to life's obstacles, although it is sometimes most definitely easier said than done! more...



---
ENDED Book Giveaway: The Legend of the Easter Robin #EasterRobin #FlyBy
February 24, 2016

Based on an old Pennsylvania Dutch legend, The Legend of the Easter Robin is a story of a young girl named Tressa and her Grandmother who watch two beautiful robins build a nest and care for their eggs right outside their window. While coloring eggs for Easter, Grandmother tells Tressa a story of how the robin became red breasted trying to help Jesus as he carried the cross. more...



---
ENDED Book Giveaway: Jesus Today Devotions for Kids by Sarah Young #JesusTodayKids #FlyBy
January 22, 2016

The journey with Jesus is a personal one. With two kids, it can be challenging to share stories with them, stories that will appeal to them both. It will not stop me from trying though and I am very grateful to books like Jesus Today Devotions for Kids, which offers perfect short paragraphs and easy to read scriptures to discuss in a way kids can relate to, for when He is needed. more...



---
ENDED Book Giveaway: The Planet Friendly Diet by Cat Smiley #happysize
January 22, 2016

Our diet is just a part of life. So from an early age, I have tried teaching my kids how to make good food choices that feed the body, with treats in moderation. My daughter and I have found that we love flipping through books with recipes, we can get stuck sticking to what we know we like to eat and what we know our families will eat, so I enjoy researching and trying a new recipe or two. more...



---
eLuxury Supply Bath Bundle Giveaway
December 9, 2015

eLuxurySupply.com is a United States Veteran owned and operated company operating out of Evansville, Indiana. Countless hours of hard work and determination, as well as a little luck, have helped eLuxurySupply.com to become one of the Internets most trusted and successful specialty linen providers. Their products include cotton bed sheet sets, duvet covers and pillow cases, as well as mattress toppers, goose down comforters, cotton bath robes and bath towel sets. more...



---
Book Tour and $25 Giveaway: Swindled in Paradise by Deborah Brown (Paradise Series Book 8)
December 9, 2015

Sexy sleuths Madison and Fab race to uncover the truth behind a horrific crime… before a loved one pays the ultimate price. Beautiful Tarpon Cove has everything you'd expect from a paradise retreat: Blue waters, white sand and … murder? With deadly secrets and dark dealings brewing beneath the surface of Tarpon Cove, Madison and Fab are caught in a race against time to uncover the truth behind the grisly murder, which may only be the tip of the iceberg…. more...



---
Be Prepared for Cold and Flu Season with Natural Products (#Win)
December 8, 2015

Be prepared for cold and flu season with products made with natural ingredients like Kids Relief Cough & Cold Syrup, Kids Relief Flu Oral Liquid, and Kids Xlear Nasal Spray! Kids Relief and Xlear have developed kid-friendly safe products that will bring relief to your child's discomforts during cold & flu season. more...



---
Gift Guide: KiwiBop Postcard Pals
December 7, 2015

We love gifts that offer a bit of fun and adventure while teaching. Kiwibop offers lots of fun and adventure with their Postcard Pals. We recently received their welcome kit to sample this great subscription box. Our colorful kit included a welcome letter, four sample postcards, four stickers, and a fun activity from the pals. more...



---
Gift Guide: World Vision Gift Catalog #GiftCatalog
December 1, 2015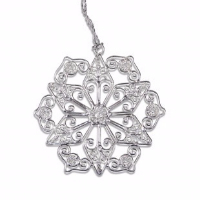 World Vision is a gift giving alternative that can make you feel good about gift giving purchases this Christmas, this catalog has beautiful artisanal goods from Africa, India, and Southeast Asia to offer, which make wonderful presents and stocking stuffers. It also offers the ability to make life changing donations for so many good things, like clean water, and farm animals to help people in need all over the world. more...



---
ENDED Giveaway: Zim's Crack Creme - Original Liquid Formula with Arnica & Myrcia Oil
November 20, 2015

It's that time of year where our skin shrivels up and becomes so dry we are embarrassed to show our legs lol. A favorite in the first aid department, Zim's has a new liquid formula oil, made with arnica and myrcia oils - perfect for dry, cracked skin. Have you tried it? Would you like to? We are offering one reader the opportunity to win a bottle of Zim's Crack Creme. more...



---
ENDED Book Tour and Giveaway: Countdown to Christmas: 24 Days of the Jesse Tree Tradition #countdown2christmas
November 18, 2015

There is something special about Christmas and family traditions. I think it is a great thing for parents to start with small children and reading a story a day is beneficial in so many ways. Countdown to Christmas: 24 Days of the Jesse Tree Tradition is a book offering the tradition of reading a story a night, beginning December 1st through the 24th. more...



---
ENDED Stocking Stuffers: World Vision Gift Catalog #GiftCatalog
(Plus a #Giveaway)
November 17, 2015

World Vision reminds me that no matter how bad people can be, there are marvelous people out there who make things better. People who first ask "how can I help?" when they see injustice, or poverty, and find ways for others to help when they notice it is needed. World Vision has given people an opportunity to better the lives of children, adults and communities, both local and far. more...



---
ENDED Book Giveaway: Barney the Farm Dog, A True Story
November 13, 2015

After her husband was diagnosed with multiple sclerosis, Mary Lynn Swiderski began learning stories about his farm animals and time as a farmer. Together, before his death, they published the children's book: "Barney the Farm Dog, A True Story" which shares a story of her husband Vic and his Saint Bernard dog. more...



---
ENDED Subscription Flower Box: Bloomsy Box
November 4, 2015

There is always a good reason to have fresh flowers. Flowers are the perfect gift, for yourself and your favorite friends. They add color, scent and beauty to any and every room! It is the first thing people notice upon walking into a room and many usually comment, most smile. They are perfect for any occasion or no occasion at all. more...



---
ENDED Book Giveaway: Strong and Kind by Korie Robertson #FlyBy
October 27, 2015

It certainly takes a lot to raise a family. I have learned an enormous amount already and my two kids are still very young, so I know I have a lot more to learn. I enjoy reading other parent's perspective on this subject and thought this book was a great reminder of time tested advice on important traits to share with our children. more...



---
Ended Giveaway: OraMD Breath Spray
October 13, 2015

I recently had the pleasure of trying the original OraMD Liquid Toothpaste from Trusted Health Products and had been using it as a quick breath freshner as well, before realizing they have a breath freshner spray called Breath. This easy to use, purse sized spray is quite the breath freshner, it lasts a long time and leaves a lovely fresh, clean minty feeling in the mouth. more...



---
ENDED Book Tour and Giveaway: Win a Signed Copy of On Toby's Terms by Charmaine Hammond
October 13, 2015

When Charmaine and her husband adopted Toby, a Chesapeake Bay Retriever, they figured he might need some adjusting time, but they certainly didn't think he'd be a holy terror, beset by severe anxiety and destructive behavior that would take a miracle to curb. Turns out, Toby routinely opened and emptied closets, turned on water taps, and pulled things from the bookshelves. more...



---
ENDED Book Tour and Giveaway: Win a Signed Copy of Finding Hope by Elizabeth Diaz
October 12, 2015

She wanted independence. Then life took an unexpected turn. Can Olivia find hope in the midst of her darkest hour? When Olivia Martinelli, a naive nineteen-year-old, moved out on her own, she never could have imagined what direction her life would take. A life-changing decision, a betrayal of trust, and a painful consequence leave her devastated. more...



---
Giveaway: Enter to win 1 of 3 Gift Cards from eLuxurySupply
October 10, 2015

In 5 years this veteran owned company went from a man in a garage to a Global eCommerce Company, dedicated to customer service, going above & beyond to keep their customers not only satisfied, but coming back! Products include Egyptian cotton bed sheet sets, duvet covers, and pillow cases, as well as mattress toppers, goose down comforters, 5-Star Egyptian cotton bath robes and Egyptian cotton bath towel sets. more...



---
ENDED Giveaway: Entenmann's Little Bites Halloween Prize Pack
October 8, 2015

Halloween is coming up fast, time to start thinking about costumes, decorations and treats. Consider Entenmann's individually wrapped goodies this year instead for a much better and unique treat. Halloween is safe when the treats we collect are delicious and individually wrapped. It's been a trend for a few years now to give out Halloween treats that are individually wrapped. more...



---
ENDED Giveaway: OraMD Liquid Toothpaste - The Mouth Doctor
September 30, 2015

I have to admit, I was a little apprehensive about trying this toothpaste. I have just never used anything like it. Yet, I added a couple of drops to my toothbrush and brushed as usual and my mouth has never felt so clean. The taste is refreshing, with a minty aftertaste. It is truly wonderful. Please read below to see all its wonderful qualities and enter to win your very own bottle to try for yourself. more...



---
ENDED Giveaway: Gorgeous Shower Gel and Body Lotion from French Fixe
September 26, 2015

There is a certain something about French products, or should I say a certain je ne sais quoi. They just seem better, maybe, most definitely a treat. I recently discovered French Fixe, an online boutique offering all things French. Some items include: for the kitchen; tea towels, gourmet food, herbs and accessories. Items for the bathroom include soaps, mitts, gels and lotions. Also, gift baskets and gift boxes are available, either prepackaged, or you can custom build your own. Gorgeous smelling and delicious tasting treats. more...



---
ENDED Book Tour and Giveaway: When Dreams Touch by Rosemary Hanrahan
September 14, 2015

Caught between the 1980's HIV/AIDS global pandemic and the devastating January 2010 earthquake in Haiti, three women strive to realize their dreams. Pregnant and uneducated, 16-year-old Adelaide, Kate, a young American physician, and Giselle, a university-educated artist. Despite different cultures and life circumstances, these women share a vision of a better future for their children and the troubled country of Haiti. more...



---
ENDED Book Tour and Giveaway: Renewal "Anytime" 10 Day Detox
September 11, 2015

Lose weight, energize, and glow with over 50 recipes and complete 10 day detox plan. This whole foods cleanse includes detailed menu plan, shopping list, and bonus recipes to make after your cleanse. Renewal "Anytime" also includes pre-detox plan, daily instructions, FAQ's, and post-detox next steps. more...



---
ENDED Book Giveaway: 90 Minutes in Heaven by Don Piper #HOPELIVES #FLYBY
September 9, 2015

Pastor Don Piper died January 18, 1989 when a semi-tractor truck crushed his car. Declared dead by the first rescue workers to arrive on the scene, Don's body lay under a tarp for the next 90 minutes. Don's soul, meanwhile, was experiencing love, joy, and life like he'd never known before. Don was in Heaven. more...



---
ENDED Giveaway: Amazingly Beautiful Body Moisturizer & Revitalizer
September 3, 2015

After trying both the Amazingly Beautiful A.M. & P.M. Moisturizer, I was excited to try their body moisturizer, too. Using the same great & natural ingredients, and having the same great orange scent, the body moisturizer from Amazingly Beautiful comes in a big 100ml bottle and is easy to use with the provided spritzer. A perfect treat for after the shower when skin is a little damp, or any time your skin need a little added moisture. more...



---
ENDED Giveaway: Space Racers Parent & Educator Toolkit
August 18, 2015

Have you had a chance to catch Space Racers on TV? We have, a few times. It is a wonderful animated show that exposes young children to the science, technology, engineering and mathematics, or STEM, curriculum. Produced in collaboration with NASA experts, this series follows a group of talented young spaceship cadets at the Stardust Bay Space Academy. more...



---
ENDED Giveaway: 4 Pack of Tickets to King Richard's Faire 2015
August 12, 2015

Escape your reality and go back in time to King Richard's Faire, a 16th century village in an enchanted forest filled with exciting entertainment, thrilling shows, fabulous food, drink, fun rides and challenging games of skill. You might even see knights on horseback, beggars, mimes, life-size puppets, even zoo animals. Lots of entertainment to offer all ages. more...



---
ENDED Giveaway: Amazingly Beautiful A.M. Moisturizer
August 3, 2015

Regardless of how well we treat our skin, we are going to have the occasional breakout - freshen your skin and detoxify it with Amazingly Beautiful A.M. Moisturizer. This refreshing orange scented moisturizer is 100% botanical oils of almond, orange, lemon, avocado and olive. Simply place 2-3 drops on each cheek and gently spread in a circular motion. more...



---
ENDED Giveaway: Pizza Ranch Offers the Living Hope CD
July 26, 2015

Adrie Groeneweg had a dream that started in Hull, IA, in 1981, when he was just 19 years old. It was simple. Why does everyone have to drive out of town to get a pizza? With just six specialty and single topping pizza recipes developed by Adrie's mother, Lorraine, Pizza Ranch was born. more...

---
ENDED Book Giveaway: Miracles from Heaven by Christy Wilson Beam
July 22, 2015

My husband and I are lucky and blessed with two wonderful and healthy children. When we first brought them home, we were amazed and completely in awe with these two miracles in front of us. We still are today, and every day! We are so lucky to have had such healthy babies, I truly cannot imagine having to go through serious illnesses with them, when the common cold would have us worried sick alone. more...

---
Ended Book Tour and Giveaway: The Road Home by Kathleen Snoop
July 17, 2015

Living separately for three years, fourteen-year-old twins, Katherine and Tommy Arthur, have done their best to make each boarding house feel like home. But unrest grows as they are driven to questionable actions just to survive. Meanwhile their desperate mother is confronted with breaking yet another promise to her children. Then a miracle descends. Hope rises on a cold, rainy night and changes everything. more...

---
ENDED Book Tour and $25 Giveaway: Kidnapped in Paradise by Deborah Brown (Paradise Series Book 7)
July 15, 2015

In the Florida Keys, trouble is brewing along with the coffee. Friends Madison Westin and Fabiana Merceau search for the mastermind behind gruesome warnings showing up on their doorstep. Fab's infamous new partner and Madison's reappearing ex-husband complicate matters in this sexy and humorous action-adventure. more...

---
ENDED Giveaway: The Biking Game by Schwinn
July 13, 2015

When I was young, I would love to jump on a bike and go for a ride around the neighborhood. Nothing compared to the wind smacking me right in the face. lol I was constantly smiling. I loved it! I recently started riding again with my kids, it is a great family activity, one of my favorites! more...

---
ENDED DVD Giveaway - Pirate's Code: The Adventures of Mickey Matson! #PiratesCode #Flyby
June 19, 2015

It can be difficult sometimes to find a movie suitable for the whole family to watch that can keep us all entertained without too much violence or rotten language to worry about for the kids. While we did not see the first Mickey Matson movie, it was not necessary to follow along with this new one: Pirate's Code: The Adventures of Mickey Matson! Our latest addition to our family friendly movie night list. more...

---
ENDED Book Giveaway: Chance Meetings - Stories About Cross-Cultural Karmic Collisions and Compassion by Madhu Bazaz Wangu
June 3, 2015

In this eloquent collection of stories, twelve different people from different walks of life discover how one chance meeting with a stranger can change a person forever. Madhu B. Wangu draws from her own Indian-American heritage and examines the lives of ordinary people facing challenging circumstances more...
---
ENDED Book Giveaway: Big Tractors with Casey & Friends
by Holly Dufek #casey&friends
May 20, 2015

There is a new series for kids interested in tractors: "Casey & Friends" books offer a glimpse into farm life and the machines of modern agriculture. Young tractor fans (recommended age 4-8) will love the use of real photos that show iconic red CASE IH tractors and other farm equipment in action. more...
---
ENDED Renuzit Pearl Scents Product Coupons #PurexInsiders #DesignYourAir
May 11, 2015

There are plenty of reasons to use a room deodorizer, I recently tried Renuzit Pearl Scents, and love that it is an odor neutralizer as well as air freshener. Renuzit has an array of aromas to choose from, I sampled the Sparkling Rain scent and while it is potent to start, it is pleasing, and a much better scent to smell upon entering a room. more...
---
Book Tour and $25 Giveaway: Revenge in Paradise by Deborah Brown (Paradise Series Book 6)
May 8, 2015

When a man of questionable character's corpse is found at The Cottages, beaten to death with Madison's own gardening tools, she and her partner, Fab, set out to prove that the man's abused girlfriend did not kill him. Along the way, Madison finds herself behind bars twice, held hostage in a mansion, and running from flying bullets. more...
---
ENDED Book Giveaway: The Joy of Mom by Vicki Reece
May 6, 2015

Vicki Reece, mother of three and creator of the popular online community: Joy of Mom, is publishing a gift book – The Joy of Mom – in which she shares heartwarming, original photos and her favorite words of inspiration about the joy, honor, and privilege of being a mom. more...
---
ENDED Book Giveaway: Love Inspired Series
April 30, 2015

There is nothing quite like escaping into a good book. It is my favorite past time and something I thoroughly enjoy more now that I am a mother, because, lets face it - when can we find the time :) Yet, now the weather is improving, it opens up a little more opportunity for me to sit outside and read. more...
---
ENDED Giveaway: Dial Miracle Oil Hand Soap Coupon #PurexInsiders
April 14, 2015

We know how important hand washing is to our overall health, especially before eating and after playing. We go through a lot of soap in our home, we love trying new products and are currently enjoying a new hand soap infused with Marula Oil from Dial. Enter our giveaway for your chance to win a product coupon for this hydrating and nourishing hand soap. more...
---
ENDED Book Giveaway: The Adventures of Pajama Girl by Sandra Hagee Parker #PajamaGirl
April 6, 2015

Enjoy this sweet story with adorable pictures and a positive message with a life lesson for our kids about stealing. The Adventures of Pajama Girl and the Coronation of the Cupcake Queen has a wonderful rhyming way of teaching our young ones this valuable and much needed lesson. Enter to win a copy of this adorable book for your little cupcake or princess. more...
---
ENDED Giveaway: Dial Sugar Cane Deep Cleaning Moisturizing Hand Soap Coupon #PurexInsiders
March 28, 2015

One thing we go through a lot in our home is hand soap! The first thing we do when we walk in the door is wash our hands. We love trying new products and love the new Sugar Cane Husk Scrub Hand Soap from Dial with gentle micro scrubbers that clean deeply while moisturizing and smoothing our skin. more...
---
ENDED Giveaway: Vita Advanced Probiotics
March 23, 2015

When you have stomach discomfort, or any stomach troubles at all, it will have a serious effect on how you feel. Regardless of the reason for your tummy troubles, sometimes it is beneficial to get a little help and support from something you can trust. Whether you are sick or just want to stay healthy and in balance, taking 1-2 probiotic tablets daily, can greatly improve our overall health. more...
---
ENDED Book Giveaway: Easter Stories - Classic Tales for Easter
March 20, 2015

Enjoy over 25 short stories written long ago with excerpts from classics like Ben Hur to Oscar Wilde. These stories are wonderful and spiritual stories that will delight all ages. There is a story for everyone and is a perfect book to introduce some of these Easter stories to young children. A wide selection of tales that will lift you up. Enter for your chance to win this positive collection of stories. more...
---
ENDED Book Tour and $25 Giveaway: Greed in Paradise by Deborah Brown
March 5, 2015

Tears will fall, hearts will pound, and bullets will fly in Greed in Paradise. Just when Madison and Fab think it's safe to dip their sexy bodies into the cool tropical waters of paradise, they get the shock of their lives when a friend and business partner turns up dead and they discover they've been written into his will. But nothing is what it seems, as the women find out. more...

---
ENDED Giveaway: Dial Miracle Oil Body Wash Coupons
#PurexInsiders #MarulaOil #DialMiracleOil
March 3, 2015

In the winter months, my skin can really become dry, especially my shins. Whether this is due to being indoors more, or maybe because I do not drink as much water as I should, or maybe because I am all covered up so I do not apply lotion as much. Regardless, it is nice to find a product that can help with dryness, one which almost eliminates the need to add more product to my skin after using. more...
---
ENDED Giveaway: Anavita Moisturizing Anti-Wrinkle Cream
February 20, 2015

Anavita Moisturizing Anti-Wrinkle Cream is suitable for all skin types and contains a combination of ingredients that makes this anti-wrinkle cream very effective, including: hyaluronic acid, matrixyl, and argireline, ingredients that replenish skin's natural building blocks giving you a more youthful appearance while firming skin and minimizing wrinkles for smoother looking skin. more...

---
ENDED Giveaway: Natural Dentist Toothpastes for Kids #TNDCavityZapper
February 13, 2015

We are always looking for ways to make brushing teeth more exciting for our kids. We want them to have fun while keeping their teeth clean and cavity free. My two kids really like picking out their own oral health products, and we encourage it, hoping it will help them to remember to do it for themselves, twice a day. (this is a work in progress, but our kids are young and still require some supervision. more...
---
ENDED Book Giveaway: Rasmus and the Vagabond by Astrid Lindgren
February 9, 2015

I could not put down this beautiful and truly delightful tale between a little boy and an accordion playing wanderer. It left me smiling, wanting more and looking to find Pippi Longstocking, to relive her adventure, too! What a story. Although suggested for young readers, everyone from young to old would enjoy this entertaining and heartfelt delight. more...
---
ENDED Giveaway: Blue Dragon Cuisine #BlueDragonMeals #IC #sponsored
February 5, 2015

I am all about home cooking and while eating out and ordering in are fun and quite a treat for me, I prefer home cooking. We do not have Asian inspired dishes often, but, Chicken Curry with rice and fries is one on our rotation menu. We love it and eat it often, But it is the only one we rely on, so I was delighted to offer other Eastern inspired meals, thanks to Blue Dragon. more...
---
All Rights Reserved.


Loading
MEMBER OF:

---
GRAB MY BUTTON:
---