Review: Argan Oil Shampoo & Conditioner by Pura d'or
February 24, 2015

I truly love trying new products and since having children, I am trying my best to use less chemicals around the home, so I am always looking for naturally based products to try and if they can end the dreaded hair circulating around the drain after a shower, i'm in! With aging, blow drying, using a flat iron and the occasional dye job, I need to use better hair products. So I tried Pura d'or. more...
---
Giveaway: Anavita Moisturizing Anti-Wrinkle Cream
February 20, 2015

Anavita Moisturizing Anti-Wrinkle Cream is suitable for all skin types and contains a combination of ingredients that makes this anti-wrinkle cream very effective, including: hyaluronic acid, matrixyl, and argireline, ingredients that replenish skin's natural building blocks giving you a more youthful appearance while firming skin and minimizing wrinkles for smoother looking skin. more...
---
Disney Side Home Celebration #DisneySide
February 15, 2015

We have been hit pretty hard with snow this Season. Our kids have had 11 snow days so far and that took them right up to February vacation. So, we have been busy celebrating our Disney Side as much as possible, both inside and out, with snowmen, snow forts, snow slides and sno cones. As well as baking cakes, cupcakes and fun homemade clay shapes. more...
---
ENDED Giveaway: Natural Dentist Toothpastes for Kids #TNDCavityZapper
February 13, 2015

We are always looking for ways to make brushing teeth more exciting for our kids. We want them to have fun while keeping their teeth clean and cavity free. My two kids really like picking out their own oral health products, and we encourage it, hoping it will help them to remember to do it for themselves, twice a day. (this is a work in progress, but our kids are young and still require some supervision. more...
---
ENDED Book Giveaway: Rasmus and the Vagabond by Astrid Lindgren
February 9, 2015

I could not put down this beautiful and truly delightful tale between a little boy and an accordion playing wanderer. It left me smiling, wanting more and looking to find Pippi Longstocking, to relive her adventure, too! What a story. Although suggested for young readers, everyone from young to old would enjoy this entertaining and heartfelt delight. more...
---
ENDED Giveaway: Blue Dragon Cuisine #BlueDragonMeals #IC #sponsored
February 5, 2015

I am all about home cooking and while eating out and ordering in are fun and quite a treat for me, I prefer home cooking. We do not have Asian inspired dishes often, but, Chicken Curry with rice and fries is one on our rotation menu. We love it and eat it often, but, it is the only one we rely on, so I was delighted to offer other Eastern inspired meals, thanks to Blue Dragon. more...
---
Subscription Box: Our First Bulu Box #GiveHealth
February 4, 2015

The subscription box: Bulu Box offers 1, 3, 6, and 12 month plans with a focus on health and nutrition products. Each month, a custom box arrives (based on your profile) filled with a mix of sample size products to try from top brands. There are two boxes to choose from: original or weight loss. For an added bonus, share your thoughts about each product to earn up to 50+ Rewards Points per box. more...
---
Review: Organic Rosehip Oil
January 30, 2015

Valentia's Organic Rosehip Oil is naturally high in skin saving Vitamin A & C, providing intense moisture. Adding this oil to your skin before you moisturize will help your products work overtime. This one comes with a dropper to make it easy to dispense in the palm of your hand. more...
---
ENDED Giveaway: Voice Lessons To Go Offers Sing Out Proud!, A CD for Kids
January 29, 2015

Do you have a young budding vocalist? Voice Lessons To Go offers vocal training products for both teens and adults and has now added a children's CD to the collection. These CD's share tips and tools to help teach technique and maintain a healthy voice, that can be useful for singers, as well as actors, teachers, and speakers. more...
---
ENDED Giveaway: Purex PowerShot Detergent Product Coupons
January 27, 2015

Purex has a new detergent named PowerShot! This detergent comes with an easy to use cap that fills up with detergent for you with a flip of the wrist. Purex PowerShot is the only bottle that automatically dispenses the right amount of super concentrated formula with 50% more stain fighting power in every drop. more...
---
Review: Naturalico Vitamin C Serum
January 22, 2015

I have been reading a lot about the effects the environment has to our skin, as well as our natural aging process, and what the power of Vitamin C, E, and Hyaluronic Acid has to our skin when applied topically. The combination of these ingredients seem to turn back the clock, restoring youthfulness to any complexion. more...
---
Book Tour and $25 Giveaway: Murder in Paradise by Deborah Brown (Paradise Series Book 4)
January 19, 2015

Welcome to the Florida Keys! Get ready to go on vacation and lose yourself in this action packed read. Overlooking the waters of the Biscayne Bay sits a mansion where all hell has broken loose. Madison Westin has found herself and her bombshell best friend, Fabiana Merceau, caught up in deep trouble—yet again. more...
---
Review: Dr Song Teeth Whitening Kit
January 18, 2015

Luckily, these days we have the opportunity to try whitening kits in the privacy of our own home, a much more relaxed environment, and at a fraction of the cost of a dentist visit. Although, dentists are preferred if your teeth and gums are sensitive, or badly stained. But for a quick touch up or for home maintenance, a home kit is ideal. more...
---
Review: Bonapiel's Anti-Aging Moisturizer with Peptides, Matrixyl and Vitamin E
January 5, 2015

Bonapiel's Anti-Aging Moisturizer with Matrixyl is a superior hydrator with added anti-aging benefits that help reduce the visability of fine lines and deep wrinkles for a younger looking skin. This lightweight formula combats surface dehydration without leaving a sticky residue, and also boosts collagen production. more...
---
Great Gift Idea: Enjoy 3 New Charlie Brown Books
December 18, 2014

Enjoy Charlie Brown with a twist this Christmas with all our favorite Peanuts characters returning with a story and a bit of American History thrown in with three colorful books to choose from entitled: What's the Big Idea, Charlie Brown?; Where Did You Go, Charlie Brown?; and Who Cares, Charlie Brown? These three books share a delightful story each while sharing fun facts about past inventors, explorers and humanitarians, people that changed the world. more...
---
Great Gift Idea: World Vision Gift Catalog #GiftCatalog

December 10, 2014

It is still early in December, plenty of time to get organized for the Holidays and plenty of time for a quick giveaway (that could arrive in time for a perfect last minute gift for some lucky recipient.) It is also a reminder of wonderful, hand made gifts available for purchase in the 2014 World Vision Gift Catalog as well as over 100 ways to improve the lives of children this special time of year. more...
---
Subscription Box: Bulu Box
December 3, 2014

"The perfect partner in the pursuit of a healthier you, Bulu Box is like having a personal trainer and a nutritionist as a best friend. Each month, a box of healthy discoveries is shipped right to your door for just $10. You learn about that month's 4-5 premium samples, try each one and see what fits into your individual healthy lifestyle." more...
---
Great Gift Idea: Wreaths from Creekside Farms
December 2, 2014

Family-owned and operated Creekside Farms has recently unveiled a new and classic line of themed wreaths. With a beautiful selection of long-lasting, natural and pesticide-free ingredients composing their specialty themed wreaths, you can find one to please everyone on your gift list! Also a perfect change from flowers for special occasions, including birthdays, anniversaries, and weddings. more...
---
Great Gift Idea: VERVE 2 by Inxus #techtoy #cybermondaydeal
November 30, 2014

Your tech savvy gift receivers may enjoy the VERVE 2 this year, this groundbreaking interactive tech toy allows kids of all ages the ability to control their computer and the internet with everyday objects creating some amazingly fun projects. more...
---
Great Gift Idea: Just Dance 2015 by Ubisoft
November 28, 2014

Just Dance 2015 is the sixth game in the Just Dance series published by Ubisoft. Like all previous Just Dance games, players follow the on-screen dancer (or dancers) to earn points, while achieving stars. The game features 45 tracks in a variety enough to appeal to players of all ages. With many types of songs, from slow, to workout worthy, with hit songs and a few golden oldies. more...
---
Green Kids Club: Educational Childrens Books about the Environment #BooksforGreenKids
November 20, 2014

I really appreciate finding good books to read to my children. Sometimes, I find I have to skip over some words that I dont like or explain why I do not like them to my children and that can interfere with the story. So, I am grateful to books like the Green Kids Club books that discuss environmental issues and ways to protect our environment, great topics to discuss with our kids. more...
---
Book Review: Growing Up Social #growingupsocial
November 17, 2014

We all have our distractions in the home; whether it be a book, the computer, or watching TV, not to mention cooking, cleaning and laundry. It is no wonder children see nothing wrong with playing their electronic games and enjoying screen time all day, it's fun for them. Learning to balance all kinds of play time is key, and encouraging more conversations with our children teaches them best. more...
---
Great Gift Idea: You've Been Angeled #YouAREAngeled
November 14, 2014

When it comes to gift giving, some people can be a challenge, whether it is because they are hard to buy for or just because you buy for them a lot, finding something fun, unique and beautiful can be tough. That is why You've Been Angeled is such a great gift idea for any and all occasions. more...
---
ENDED: Redpack Tomatoes Giveaway #RedpackRecipes
November 12, 2014

Crock pot recipes are great for many reasons, I like the all in one pot for easy preparation and clean up. I also love smelling the deliciousness all day long while it cooks, or when you first walk in from being out all day. Redpack Tomatoes likes them too and we have one more day to enter for a chance to win a Crock-Pot in their 2-A-Day Crock-Pot Giveaway going on over on their facebook page. more...
---
Mrs. Cavanaugh's Chocolates - Buy 1 lb Get 1 lb FREE
November 10, 2014

Time was when Marie Cavanaugh spent hours in her South Dakota farmhouse each Christmas season making pecan rolls and homemade chocolates for holiday gifting. "It started when my aunt sent her pecan-rolls recipe," Mrs. Cavanaugh recalled. "I gave the recipe my own touch and started making the yummy specialties. Then I began dipping chocolates. more...
---
Wet Shave Club Subscription Box Review
November 7, 2014

Wet Shave Club is a monthly subscription service that sends a box of wet shaving goodies to your doorstep each month with items like shaving soaps, double edge razor blades, aftershaves and other shaving goods. All products are hand selected, tested, and approved by a team of gentlemen called The Product Vanguard. more...
---
Making Milk Better #MilkSplashRecipe
November 4, 2014

We all know the many benefits of milk. Milk provides us with Vitamin's A, B and D, calcium, and protein, it helps our bodies build muscle and also provides goodness for healthy teeth and bones. It is my number one drink to give to my growing children and luckily they enjoy it too and now, with the addition of MilkSplash, their favorite drink just got better more...
---
Happy Halloween with Organic India
October 29, 2014

Well, Halloween is right around the corner and luckily falls on a Friday this year! We have Elsa and a Stormtrooper ready to go in our home. What are your kids dressing up as this year? To help celebrate Halloween, we received a very festive trio of goods from OrganicIndia.com with a creative twist on black and orange more...
---
ENDED: Purex Crystals Aromatherapy Product Coupon Giveaway
October 21, 2014

Sometimes, some loads of laundry could use an added scent boost, such as towels, sheets, and my husbands work clothes! Purex Crystals Aromatherapy provides just that. Available in three new scents, blending citrus and floral scents with essential oils. Purex Crystal Aromatherapy will stimulate your senses with choices of Energy, Well Being and Serenity. more...
---
Book Review: The Power of the Heart #poweroftheheart
October 9, 2014

There are many different ways to connect with your heart's power and intelligence. This book explains how to listen to your heart's voice and hear its wisdom. It suggests ways in which you can develop your intuition, create synchronicity, clarify your intentions, and exercise the power of gratitude. All of these are powers of the heart. more...
---
2014 World Vision Gift Catalog (GIVEAWAY) #GiftCatalog
October 7, 2014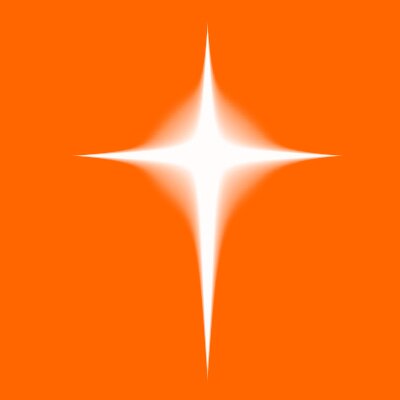 With Christmas coming quickly, I like to get a few gifts early on just so I feel I have started my shopping and can cross off one or two people on my list. I like to research online for fun gifts but also usable gifts that may make a difference. I was recently put on to the 2014 World Vision Gift Catalog. This catalog gives shoppers over 100 ways to improve the lives of children living in poverty. more...
---
Kidecals - Labels for Back to School
September 25, 2014

With all the requested items from our school, it is no wonder that sometimes items get lost or other students have a similar item and think yours is theirs. So to save confusion and possibly a little spat, use labels, they are life savers, and make labeling our kids items easy, eliminating the possibility of confusion down the line. more...
---
ENDED: Office Depot Foundation - National Backpack Program - Giveaway
September 19, 2014

Most children look forward to the beginning of a new school year, my daughter sure did, my son took a little pushing, but this is his first year in kindergarten. They both had their big backpacks on, filled with school supplies requested by the school. Can you imagine what it might feel like for families where money is tight? more...
---
Mike's Hard Pink Lemonade #mymikesmoment #sponsored #MC
September 15, 2014

October is National Breast Cancer Awareness Month and since breast cancer is the second most common kind of cancer in women, we want to raise awareness about the importance of early detection. Remember to self check monthly and make that appointment for a mammogram for yourself and encourage the same for your family and friends. more...
---
ENDED: Dolphin Tale 2 in Theaters TODAY #WinterHasHope
Enter to WIN a Promo Pack
September 12, 2014

We recently watched Dolphin Tale again over the weekend and I could just watch it over and over. I love the main boy played by Nathan Gamble in the film and love how inspirational the movie is as a whole. People helping people, people helping animals. It is a feel good movie. This movie did so well in the box office that they have produced another: Dolphin Tale 2 opens TODAY - September 12. more...
---
ENDED: Magnificent Tales - Treasury of Bible Stories by Kelly Pulley Review and Giveaway
September 9, 2014

We recently introduced the book: Treasury of Bible Stories to our children, an amazing 351 page hard back book of delightful rhyming stories to help familiarize our kids with the wonderful teachings of the Bible. Stories like Joseph and His Brothers, Noah's Ark, also Adam and Eve. There are twenty colorful stories in all. Beautifully told, colorfully illustrated. more...
---
ENDED: King Richard's Faire Ticket Giveaway
September 3, 2014

New England's largest and longest-running Renaissance Festival: King Richard's Faire in Carver, MA, opened over the Labor Day weekend and is open every weekend now through October 19th (Including Columbus Day Monday, October 13th) Gates open at 10:30am and close at 6:00pm. more...
---
ENDED: Dr Song Vitamin C Serum Giveaway
August 29, 2014

The latest in skin care is all about Vitamin C Serums and I have been lucky to try a few. My most recent one is Dr Song's Vitamin C Serum which comes in an attractive cobalt blue bottle with a dropper provided to measure the right amount. Keeping in mind, less than half of the dropper is all you need! A little of this serum goes a long way! more...
---
Did You Nominate Me?
August 28, 2014

Mammanatty.com has been nominated for the 2014 Top Review Blogger contest going on over at voiceboks.com. Did you nominate me? I am not sure who did, but thank you! What a fun email to receive this morning. I am very humbled and honored with the nomination and delighted it is not for the ice bucket challenge :) more...
---
Guest Post: 5 Ways to Transform Your Walls
August 27, 2014

There's nothing more boring than a white wall. Whether you've moved into a new home or just never got around to decorating the one you've lived in for years, it's possible to change the look of an entire room by transforming your walls. Here are five suggestions for small, simple changes that will make a big impact more...
---
Children's Book Review: Little Elliot, Big City By Mike Curato #LittleElliot
August 26, 2014

The big city holds many new and challenging experiences for little Elliot, the polka-dotted elephant. But, little Elliot puts his own challenges aside to help another in need and finds out that life is full of all sorts of sweet surprises, that come in small packages. Mike Curato is a graphic designer and digital illustrator turned author with his first book in a three part series.more...
---
Neutrogena Rapid Wrinkle Repair Products #RapidResults #Gotitfree
August 18, 2014

We all have our fair share of anti-aging products to choose from on the market today! I think it is fun to try new products from time to time, but sometimes we have to consider reactions that can happen to our skin from certain ingredients, especially if we are loading up on different products too. It can sometimes be better to stick with ones we know work best for our skin type more...
---
Table Top Skittles By Carrom #UnPlugwithCarrom
August 15, 2014

In our home, we are pretty lenient with the kids when it comes to watching TV, playing video games, and computer time, maybe a little too lenient. But, in my mind, I am trying to teach a little self control. Sure enough, after the television has been on for a little while, they will not bother watching it and move on and start finding other things to do. more...
---
The Bouqs Online Flower Delivery Service
July 29, 2014

I love having fresh flowers in the home, they are a colorful delight and give off a pleasant scent. Visitors notice and usually comment, and they make us smile, and I love seeing people smile. I have browsed a few online flower delivery services over the years, never really loving what I see. Things must first appeal to the eye, right? more...
---
ENDED: Dial Coconut Water Refreshing Mango Hydrating Body Wash Product Coupon Giveaway #GetNoticed
July 24, 2014

The newest member of the Dial Coconut Water body wash family comes in refreshing mango, sure to leave your skin, clean, healthy and hydrated. Mangoes are a low fat, fibrous fruit packed full of nutrients, antioxidants and vitamins like vitamin B, vitamin C, and vitamin A, as well as calcium, magnesium, iron, zinc and potassium, ingredients all great for the skin more...
---
Adovia Mineral Eye Gel
July 18, 2014

My first sign of aging was right under my tired blue eyes, with a few fine lines and occasional puffiness. I can wake up some mornings, especially if I sleep on my stomach, to a pillow map on my face and the appearance of puffiness and fine lines right under my eyes. It is not a great way to start the day, lol. more...
---
New Hampshire's Liquid Planet Water Park and Zip Lines Information and Coupon Code
June 28, 2014

Liquid Planet Water Park and Zip Lines is New Hampshire's home town water park perfect for young families. This season they unveiled their new speed slides and many more new attractions, advertised as 'gravity defying and only for the brave and fearless at heart', The Shooting Stars - two 40 foot vertical dropping speed slides, will be celebrated. more...
---
Influenster: Spring Fling VoxBox #SpringVoxBox
June 26, 2014

I am always excited to be among the lucky few who receive a vox box from time to time courtesy of Influenster. I am very much interested in new products and trying them out. My favorite from the Spring Fling Vox Box would have to be a tie between Rimmel London Scandaleyes Mascara and Nivea Skin Firming Lotion. more...
---
The Rainbow Bandz Organizational Box Review
June 18, 2014

There are plenty of accessories to go with your loom bracelets and keeping up with the craze, we tried the Rainbow Organizational Box by Rainbow Bandz. This organizational box features a long compartment in addition to 20 small boxes/dividers (and can easily adjust to the size you need/want.) to keep your looms, bracelets and tools all in one place. more...
---
Book Review: It Ain't Over... By Marlo Thomas
June 6, 2014

It Ain't Over . . . Till It's Over: Reinventing Your Life--and Realizing Your Dreams--Anytime, at Any Age is a collection of short stories that offer encouragement, bravery, and boldness, it gives hope to others who feel stuck in a rut. It reminds us that no matter our circumstance, no matter our age, embrace our bliss and we will be rewarded with happiness and a feeling of contentment. more...
---
Rainbow Bandz Loom Refill Pack Review
May 29, 2014

My daughter enjoys crafting very much and has jumped on the rainbow loom bracelet craze to my delight. A perfect, busy hands craft that is great for my high energy girl. She often asks for refill packs when we see them out shopping. There are many to choose from with all sorts of colors and designs - but none better than the variety refill pack of Rainbow Bandz from Amazon. more...
---
The NogginStik by SmartNoggin
May 14, 2014

SmartNoggin has released their very first product: NogginStik. The NogginStik is a light-up rattle, specifically created to help babies begin to develop their visual tracking skills. The NogginStik head will light up with a simple shake to three color choices of red, blue and green, it also has a light rattle sound to entertain the ears and raised textures to stimulate their sense of touch. more...
---
Valentia Even Glow Vitamin C Serum
May 12, 2014

Our skin is damaged every day due to environmental pollutants, stress, even chemicals found in some skin care products and cosmetics. Vitamin C can help protect and promote our skin's natural processes. Valentia Even Glow Vitamin C Serum has 20% vitamin C with 98% natural ingredients to help our skin absorb the powerful goodness of vitamin C making our skin more youthful looking. more...
---
© 2015 Mammanatty's. All Rights Reserved.&nbsp&nbsp&nbsp&nbsp &nbsp&nbsp&nbsp&nbsp

&nbsp&nbsp&nbsp&nbsp&nbsp&nbsp&nbsp&nbsp
---
SUBSCRIBE BY EMAIL:
---
Loading
---
ADS:
---
FACEBOOK FRIENDS:
---
ARCHIVES:
2014 (57)
2013 (63)
2012 (78)
---
PROUD MEMBER OF:

---
GRAB MY BUTTON:
---