Build to Battle with Snap Ships #BuildtoBattle #playmonster
October 30, 2020

Last week I attended the Holiday of Play Virtual Toy Event where I got to visit many booths sharing the latest and hottest toys for the holidays. There are so many fun toys out there and one that stood out are Snap Ships. Snap Ships offered a fun hands on play at the event with their Battle to Build party. We got to build our ship right there with other fans and we had loads of fun. more...



---
Get a Boost of Caffeine with CBD Living Energy Shot
October 29, 2020

Have you considered CBD for energy? I had not. I am only just learning about the many benefits of CBD, but I always thought it was for pain management or relaxation. CBD Energy Shot is a nice mix of energy with calmness, not something I thought would ever go together, but I get it now after trying a CBD Living Energy Shot. more...



---
Ben 10 vs. The Universe: The Movie Available on DVD Today!
October 27, 2020

Ben 10 vs. The Universe: The Movie is blasting off on DVD today - October 27th. Ben Tennyson is back on the alien-fighting scene, and expanding to take on the universe. Follow the alien-transforming kid hero with all-new powers and settings on this intergalactic adventure, filled with action-packed bonus content exclusive to the DVD. more...



---
GIFT GUIDE 2020 - Holiday Toy Guide
October 15, 2020

Happy Holidays! It's that time again to sit back and relax, research and price our top wish list gifts for the holidays. I just love doing my gift guides, working with brands I love and sharing them with you!! I will be adding deals and items through-out the next few weeks, so stop by for updates! Here are a few of our TOP TOYS for 2020. What's on your Christmas List? Below, please find items for younger kids, fun for the whole family and little stocking stuffers sure to delight. more...



---
Gift Guide: JORD Wooden Watches and More!
October 13, 2020

When I first heard about JORD, it was because of their gorgeous wood watches, but, they also offer a lot of other fun and unique gift ideas as well! From hats, to purses, to sunglasses and more. Gorgeous accessories and gift sets for everyone on your list. Easy one stop shopping. JORD is considered a small business and has less than 10 employees. They are located in St Louis and are family owned. In 2020, we are all doing our best to support our local shops, so JORD is on my list. more...



---
Book Tour & Giveaway - Clouds: A Memoir by Laura Sobiech #flyhigher
October 9, 2020

Grab a box of tissues and a copy of Clouds: A Memoir for a connection like no other, you will laugh and cry all at the same time while feeling hopeful instead of sadness. Clouds is a true and inspiring story about teenage songwriter Zach Sobiech who rose to fame as a musician before passing away from bone cancer. more...



---
Giveaway: Butterfly Box - A Faith Subscription Box
October 6, 2020

Subscription boxes have to be one of my favorite things to receive as a gift. They are fun to give and fun to receive and the Butterfly Box is one of beauty. The color theme this month was a gorgeous blue and the items picked are a perfect combination of prayer. A devotional, a journal, a bracelet and tea! What a great monthly idea with daily prompts to pray and grow with God. more...



---
Grip Guard - The must have tool for your germ fighting kit!
October 5, 2020

With the current situation across the globe, it is important more than ever to take proper care to keep germs away. If you touch many surfaces on a daily basis, you might enjoy the Grip Guard. Grip Guard is a multiple use tool to avoid touching surfaces that are used by many! Read on to learn more about this inventive product. more...



---
Giveaway: 2021 Weekly Spiritual Seeds Planner
October 1, 2020

The spiritual path is one we must all venture down ourselves. Sure, we can share information and tips but I believe our own paths must be unique. I would like to think I am intentional about trying to be a better version of myself everyday and looking through the Spiritual Seeds Planner has given me hope for the new year! A new year is a great time for starting new goals and adventures and this beautiful planner is going to help me focus on growth instead of worrying about to-do lists. more...



---
It's DIY Spa Day with the October Simply Earth Essential Oils Recipe Box
September 30, 2020

Nothing says pampering like a spa day and the Simply Earth Essential Oils October Box features a toxin-free home version of a DIY Spa Day! From a natural lotion, to a foot soak, a body polish and body spray, the October box has great skin care recipes and also a muscle soothing roll on. All natural recipes we can make and use over and over to keep our skin hydrated and pampered. more...



---
Book Review & Giveaway: When The Time Is Right
September 29, 2020

As veterinarian Michelle Catalano helps other people's ailing animals earn their angel wings, she tries not to think about the empty cat perch in her own home. Or the empty side of her bed, grown cold since her boyfriend left town. Then a pet psychic's uncannily accurate reading leaves Michelle with more questions than the answers she thought were set in stone. And warnings so dark, she wishes she still had her cat at her side to cuddle the fear away. more...



---
10 Year Anniversary: On Toby's Terms
September 25, 2020

Celebrating ten years of On Toby's Terms! When Charmaine and her husband adopted Toby, a Chesapeake Bay Retriever, they figured he might need some adjusting time, but they certainly didn't think he'd be a holy terror, beset by severe anxiety and destructive behavior that would take a miracle to curb. Turns out, Toby routinely opened and emptied closets, turned on water taps, and pulled things from the bookshelves. more...



---
Rick and Morty: Season 4 Now Available on Blu-ray and DVD
September 22, 2020

America's favorite crazy scientist and his grandson return for more misadventures when the latest season of Adult Swim's hit series Rick and Morty: Season 4 arrives on Blu-ray and DVD TODAY (September 22, 2020) Also available to own on Digital via purchase from digital retailers. Go on an intergalactic journey across the multi-verse with the award-winning comedy. more...



---
Gift Idea: Toniebox -- The Ultimate Storytime Companion
September 17, 2020

Some toys come my way that I wish I had when my two children were younger! The Toniebox is one of these toys. My son was great at getting to bed, but my daughter liked company and the company of these adorable characters, singing a lullaby or reading a nighttime story would have been ideal! The Toniebox is an imagination-building, screen-free digital listening experience that plays stories, songs and more. more...



---
Book Giveaway: Generation to Generation - Passing on a Legacy of Faith to Our Children #GenerationToGeneration
September 16, 2020

Born and raised a Catholic, once an adult, I wanted to learn about all other religions, to take in many beliefs. I ended up marrying another Catholic, we baptised our children Catholic, and have our own traditions that we love and celebrate! Yet, I believe in one God and really enjoyed learning about Judaism in Generation to Generation. more...



---
Cats & Dogs 3: Paws Unite! Digital Release #CatsandDogs3
September 14, 2020

It will soon be raining cats and dogs with the release of Cats & Dogs 3: Paws Unite! from Warner Bros. Home Entertainment, available tomorrow on Digital (September 15) and Blu-ray Combo Pack / DVD on October 13. You will fall for Roger, Gwen and the gang as they tackle the latest conflict for the Furry Animals Rivalry Termination. F.A.R.T. for short lol more...



---
Inspire your Fire and Rescue Helpers with the Magformers Amazing Rescue Set
September 10, 2020

September is when I start thinking about Fall birthdays and the holidays. I like to begin my research early and get ideas for everyone on my list. The Magformers Amazing Rescue Set is perfect for our little ones (over the age of 3) who love to build and create! This 50 piece set offers 20 rescue-concept model ideas, 20 basic model ideas, and 10 planar figures (2D and 3D). more...



---
Grow a Passion for Science with Ooze Labs Colorful Crystal Lab!
September 9, 2020

It's September and kids are heading back to school! The Ooze Labs Colorful Crystal Lab is ideal for your science fan and perfect for our remote learners and homeschoolers this year. No matter where your children are learning this year, surprise them with this fun lab set up for home and help them create and grow their very own collection of bright, beautiful crystals! more...



---
Own We Bare Bears The Movie on Digital & DVD September 8
September 4, 2020

We always love finding movies the whole family can enjoy and the lovely messages in We Bare Bears make it perfect for Family Movie Night! Cartoon Network's Beloved Bears "stack up" for their first movie with We Bare Bears The Movie -- Adventure awaits on September 8th. Find the DVD at your favorite retailer (also on Digital). We Bare Bears premiered in 2015 and since its debut, has earned numerous awards with fans all over the world. more...



---
Cats & Dogs 3: Paws Unite! - DIY Pet Toys #CatsandDogs3
August 31, 2020

Check out these pawsome DIY Pet Toys in support of the highly anticipated release of Cats & Dogs 3: Paws Unite! – the all-new original movie from Warner Bros. Home Entertainment - available on Digital beginning September 15, and on Blu-ray Combo Pack and DVD on October 13! Making homemade pet toys is a great DIY craft project for big humans and little humans to do together and a fantastic way to provide your pet with enrichment and fun. more...



---
Book Tour and Giveaway: Don't F*** This Up - A Guide for Students and Graduates or Anyone Making a Fresh Start by Fred Stuvek Jr.
August 27, 2020

The new normal has many of us scratching our heads, yet, can you imagine just starting college, or a career. Things will never be the same and since the choices we make and the practices we adopt are going to shape our life forever, help is always appreciated. Don't F*** This Up by Fred Stuvek shares tips, not career advice, but a series of life lessons for success. more...



---
Colorful Name Crayons for Back to School with The Crayon House
August 21, 2020

Back to school might be different for many this year, but no matter if you are going back to school in school, virtual or hybrid model. Your little ones are going to need their crayons and The Crayon House has adorable name crayons that are great for back to school and gift giving. This personalized gift comes in a beautiful personalized gift box, too and is a great gift idea for many occasions, especially back to school. more...



---
Back to School Snacking with Welch's Fruit Snacks
August 20, 2020

The new school year is quickly approaching, and regardless of what it may look like this year for you and your kids (in the classroom, at home, or hybrid), snack breaks and lunch prep will still be a must in our daily routine. One product that is a staple in our home is Welch's Fruit Snacks. Made with real fruit, no preservatives and fat free, they are a quick and easy snack for the whole family! more...



---
Book Giveaway: Take Back Your Life - A 40 Day Interactive Journey to Thinking Right So You Can Live Right by Levi Lusko
August 19, 2020

I'd like to think that I am always on the road to self improvement, but sometimes I do not know what is holding me back. Take Back Your Life is helping with this! Take Back Your Life is a 40-day interactive journey featuring 40 short chapters, to be read daily, not rushed! more...



---
New Release and Book Giveaway: Love Her Well - 10 Ways to Find Joy and Connection with your Teenage Daughter by Kari Kampakis
August 17, 2020

I am blessed with two children, one girl and one boy. My girl is the oldest and will be turning 13 in a couple of months, so this book found my lap just in time. It is full of valuable tools to enjoy your journey with your daughter and tips on choosing the right time and words to empower her, because no one loves us like our mothers more...



---
All Fish Faces 2nd Edition - Photos & Fun Facts about Tropical Reef Fish - Enter to win BOTH Editions of All Fish Faces
August 13, 2020

I have always been a fan of fish and fun facts and fish lovers are going to love the 2nd edition of the book All Fish Faces, it's an underwater treasure trove of tropical reef fish faces. It has colorful photography by author Tam Warner Minton, who shares names, locations and fun facts of every fish species she highlights in this fun book. more...



---
Calling all Dancers -- It's Time to "Do The Urkel" #CampWarnerBros
August 11, 2020

It's our final week with Camp Warner Bros., and I cannot believe how fast it went by, I hope you had as much fun as we did! For the grand finale, we are encouraging all campers to strut their stuff with the first-ever Camp Warner Bros. Talent Show! Let's celebrate the last week of camp and have a little fun showcasing our best dance moves in support of the Digital release of Family Matters: Season 1 from Warner Bros. Home Entertainment. more...



---
Celebrate National Root Beer Float Day with Virgil's
August 6, 2020

On hot summer days, there is no better way to cool down than with everyone's favorite refreshing summer sip...a root beer float! Today is National Root Beer Float Day, so, I wanted to share TWO simple, TWO ingredient recipes with you using Virgil's Handcrafted Root Beer and Black Cherry. Virgil's rich, yet creamy Root Beer is crafted from a perfectly balanced, natural blend of 15 roots and spices. more...



---
Create a DIY "Drive-In Movie" Box Car for the Tom & Jerry Movie: The Fast & The Furry #CampWarnerBros
August 5, 2020

Drive-in movies are a favorite past-time for me and they are making a comeback! It is a great family activity for summer nights. For younger kids, it can be hard for them to stay up, so why not grab a cardboard box, your favorite cozy blankets and some snacks and enjoy movie night at home in your very own DIY box car! You know how much fun kids can have in an empty cardboard box, as they use their creativity and let their imagination run wild for hours! more...



---
Drone Home - The Fun Game with a Real Drone! #SweetSuiteatHome
August 3, 2020

I recently attended my first ever virtual Sweet Suite at Home Toy Event and it was amazing! It was the ultimate online toy party with over 50 toys brands under one virtual roof. One of the new games I got to get my hands on was Drone Home. A fun game for ages 8 and up, good for 2 to 4 players and features a real flying drone! Drone Home is easy to get started. First, charge the Drone: using the included USB cord, plug it in and charge for 10 minutes. more...



---
We Cool Toys - The Best Gifts for Girls #SweetSuiteatHome
July 31, 2020

Last week, I attended my first ever virtual Sweet Suite at Home Toy Event and it was amazing! It was full of fun and excitement, the biggest afternoon (and night) of play event, (which is usually enjoyed annually in NYC). Instead of a trip, invited guests were allowed to attend virtually, through our laptops. It was the ultimate toy party with over 50 toys brands under one virtual roof. more...



---
Hydrate and Refresh with CBD Living Sparkling Water
July 30, 2020

We all know how important water is for our bodies, sometimes, it can seem like the hardest thing to do for me, I am terrible at getting the right amount daily, especially in colder months. When I know I am way behind, I will treat myself to a sparkling water. It is my favorite and it always refreshes and hydrates, whether plain or flavored. more...



---
We Shoot for our Dreams and Enjoy a Family Workout with Soccer Star Alex Morgan in "Alex and Me" for Week 6 at #CampWarnerBros
July 29, 2020

Week 6 encourages campers to shoot for their dreams this week at Camp Warner Bros., with soccer superstar, Alex Morgan, who stars in the full-length feature film – Alex & Me! This film follows the uplifting story of a young female athlete who learns how you need passion, determination and self-worth to make all your dreams come true. Summer is a great time for campers to think about their goals! more...



---
Unravel the Mystery of The Outsider on Blu-ray and DVD today!
July 28, 2020

Today Warner Bros. Home Entertainment releases HBO's most watched murder crime mystery series The Outsider: The Complete First Season on Blu-ray and DVD. My husband and I jumped right into this strange yet interesting dark mystery series and enjoyed all the twists and turns! A true Steven King journey with a great cast! In addition to all 10 exhilarating episodes from season one, it features over 40 minutes of behind-the-scenes bonus content, too more...



---
Giveaway: Miss Olive Finds Her Furever Friends #childrensbook
July 27, 2020

We always loved cuddling up for story time when my children were younger, whether we read to them, or they read to us. It was such a nice time! They are a little older now and prefer reading in their own space, but it is still very much encouraged. We all know how important reading is for our children and starting them young is best and since all children love animals, Miss Olive, an Italian Greyhound rescue is a perfect story for younger children. more...



---
Week 5 is Teaching Finance with Teen Titans Go! Vs. Teen Titans Character Banks #CampWarnerBros
July 22, 2020

It's already week 5 at Camp Warner Bros and thanks to these fun summer activities, the summer is speeding by! This week we are getting creative and crafty making Teen Titans Go! Vs. Teen Titans Character Banks. This fun camp activity teaches a lesson in finance and household responsibility and can also be used as a colorful pencil holder.! more...



---
Giveaway: SCOOB! Arrives TODAY on 4K, Blu-ray and DVD #SCOOB
July 21, 2020

Growing up, Scooby-Doo was a favorite show of mine and I love that I can watch it now with my children many years later. Scooby-Doo and Shaggy were always my favorite two, I love their friendship and sillyness. The new SCOOB! highlights the start of their wonderful friendship and how they joined forces with the Mystery Gang. Grab a Scooby Snack and read on to see the trailer and enter to win your very own DVD! more...



---
For Week 4 at Camp Warner Bros we are cooking, coloring and watching Scooby-Doo!: WrestleMania Mystery #CampWarnerBros
July 14, 2020

This week at Camp Warner Bros. - everyone's favorite mystery-solving gang joins forces with WWE® in the action-packed animated movie - Scooby-Doo!: WrestleMania Mystery! We are taking a break from the summer heat and getting into the kitchen for this week's activity to fuel up for WrestleMania® with a tasty "Scooby Snack" recipe. Campers are getting creative with their culinary skills and testing their taste buds Scooby-style and you can too! more...



---
Book Giveaway: Holy Guacamole by Carrie Stephens
July 13, 2020

Although I was not pulled in right away after the first chapter, once I turned to chapter 2 to read the author Carrie quote Nacho Libre, a family favorite movie, I knew I had to continue reading on, to persevere and that is my take away from Holy Guacamole. Sometimes in life we have to persevere to find out why we were made, to find our purpose, to fully understand God's plan for us. more...



---
Subscription Box: Gramma in a Box #win
July 12, 2020

Are you looking for a fun subscription box to do with your kids or grandkids? You should check out Gramma in a Box! It is filled with baked cookies, frosting, and sprinkles to create delicious treats, plus 2 candy crafts with easy instructions! Gramma in a Box has everything you need for up to 20 treats! It is fun for the whole family and a great gift idea. more...



---
Week 3 Activity at Camp Warner Bros is Gummy Bear Slime to Highlight We Bare Bears: The Movie #CampWarnerBros
July 7, 2020

This week at Camp Warner Bros., Cartoon Network's beloved bears will stack up in their greatest adventure, with their first movie ever entitled We Bare Bears: The Movie! Get ready for loveable bear hugs, digital culture references, life lessons and Gummy Bear Slime! In honor of the all-new release of We Bare Bears: The Movie – Camp Warner Bros. is bringing us a fun sensory activity to do with our campers! more...



---
Enter to Win $150 to Spend on Wall Decals from EvgieNev
July 2, 2020

Wall decals are a great way to change the decor in a room without the mess of paint! Wall decals from EvgieNev are easy to apply and made using top-quality matte vinyl. They feel like they are smoothly painted on the wall after the application but they are easily removable should you choose to redesign. Perfect to decorate and add your personal touch to any space, switch themes in a child's room. more...



---
Book Tour and Giveaway: The Magic Home by Isabella Cassina
July 1, 2020

The Magic Home is a story for those who believe in magic, to turn fear into bravery and let fantasies run wild! This is a tale of a little boy that lives with his family, plays happily in the courtyard with his brother, sister, a brown dog and a fluffy white rabbit, and cannot wait to start school. Suddenly he has to leave for an unpredictable journey...more...



---
It's Science Week at Camp Warner Bros - We made Crystal Gems for our Steven Universe: The Movie Viewing Party #CampWarnerBros
June 30, 2020

This week we are taking on the best kind of science with edible DIY crystal gems to celebrate Steven Universe: The Movie. Steven Universe is a popular show on Cartoon Network with warriors known as The Crystal Gems; Garnet, Amethyst, Pearl and Steven—a young protect the universe from evil while sending messages of kindness and inclusiveness and now its a movie! A musical sing-a-long movie! more...



---
Book Giveaway: She Laughs by Carolanne Miljavac
June 26, 2020

Sometimes a book can make their way into our lives for a reason! She Laughs is a great reminder to laugh at all life's difficulties. To find the humor in everything, laugh it off! She Laughs had me laughing out loud and sharing bits with friends. I love her rhyming way, so I was not surprised to find a beautiful poem toward the end! A quick, witty, perfect beach read! Sand optional. more...



---
Is Your Hair Dry and Damaged? Detox your Hair Naturally with the July Simply Earth Essential Oils Recipe Box!
June 25, 2020

Essential Oils have many health and home benefits and I have been using Simply Earth Essential Oils for over 18 months now. I love using their oils and making my own DIY products through their recipe box subscription. Products I use around my home for a toxin free home, safe for me and my family. I use their oils for skin care, too and the July box is all about hair care (with a recipe for nails and a roll on - 6 recipes in all)! more...



---
Week 1 at Camp Warner Bros is Super Hero Week - Get Training Tips from Batman and Enjoy the New Release of LEGO® DC: Shazam! Magic and Monsters! Now Available on Blu-ray & DVD
June 22, 2020

This week is Super Hero Week at Camp Warner Bros.! We are celebrating the release of LEGO® DC: Shazam! Magic and Monsters and getting Super Hero Training from Batman to bring out the passion, patience, listening skills, and fun in all of our Super Hero campers. Batman is showing us what it takes to be a Super Hero and offering training tips with fun games for our campers including, "Batman Says", "Super Hero Freeze", "Memory Challenges" and more! more...



---
Please Join Us at Our Stay at Home Camp: Camp Warner Bros for Fun Activities all Summer Long - Starting Next Week!
June 19, 2020

I have been accepted as Camp Director to Camp Warner Bros this summer! Yay! Myself and my two children will be sharing creative activities with you based on fun Warner Bros Movies for 8 glorious weeks. I have never been Camp Director before, so I could use your support! To get us started, we have been gifted a fun, limited-edition camp kit full of gear for our campers and director! more...



---
Introducing How to Wash Hand Soaps
June 18, 2020

We all know how important it is to wash our hands to protect us from getting sick and spreading germs, but, we may not be doing it correctly. A new women owned company named How To Wash is a brand that wants to show us how to properly wash our hands and take care of ourselves with a guide for parents to share with our children. Enter to win all four scents... more...



---
Discover your Future Customers with Traffic Secrets by Russell Brunson
June 17, 2020

I started blogging many years ago but never really thought of it as a business. I did it for fun and to keep up my typing skills while learning coding. But, it takes time and I want people to stop by, but how do you get that traffic? I recently signed on to learn about traffic secrets from entrepreneur Russell Brunson by taking part in his 30-day challenge. more...



---
Looking for a Fun Family Game? Try The Rank Game
June 5, 2020

Puzzles and games have been a life saver during this quarantine time and we have been trying out a new game called The Rank Game. And, getting started is very easy. A "Ranker" is chosen and ranks the four items listed on the card and players have to guess how you ranked them! Designed by Dana Brown, a former Walt Disney Imagineer, and Chip Brown, a former Disney Studios producer and Christian publisher more...



---
Choose Salonpas for Pain Management
May 27, 2020

For anyone suffering with pain, daily activities can be hard. By putting medicine right at the site of pain, bypassing the stomach and liver, Salonpas can use less medicine to deliver an effective dose for pain relief instantly. Salonpas is a cost-effective solution for pain management for aching muscles, joint pain and especially for people with arthritis more...



---
Reed's Real Ginger Ale, Ginger Ale Packed with Real, Fresh Ginger
May 19, 2020

I am not a huge soda drinker, but I always have ginger ale on hand. It is so refreshing and something I like to sip on for all its benefits. Ginger has many benefits and I am delighted to learn that Reed's has launched Reed's REAL Ginger Ale – an all-natural ginger ale packed with real, fresh ginger. Unlike mainstream ginger ales on the market that contain almost no real ginger, Reed's REAL Ginger Ale is made with 2,000 mg of real ginger more...



---
Surprise your Young Graduate with a Personalized Coloring Book from Fox Chapel Publishing
May 18, 2020

When I first heard about these coloring books, I thought it would make a very nice graduation gift for young students. Customization is always a thoughtful step in any gift. We can customize these cute coloring books from Fox Chapel Publishing by adding a recipient's name to the front cover, plus a special message inside. A great way to document a special occasion and a perfect momento for your young creative student! more...



---
Cleancult -- Green Cleaning Supplies Delivered... Yes Please!
May 4, 2020

Now more than ever is the time to order more and more products online and products made in the USA! Cleaning products are getting harder to find in store, stocks are low and our favorite product is not always available, not to mention the fact that many brands use chemicals. I have been learning all about Cleancult. An online company that offers non-toxic cleaning solutions that are strong enough to take on all of life's messes. more...



---
Welch's Share Fun Spring Printables for your Little Ones!
April 30, 2020

We are all learning to adapt to our new normal for now. Parents are working from home and homeschooling their children, or trying to adjust to online learning, while also trying to keep everyone entertained. Print these cute printables and have them ready to go for days that become hard to juggle everything. Whether its busy work for when you need to make a phone call or just to take the time to sit down and play with your little ones! more...



---
Book Giveaway: Grace Looks Amazing on You by Amy Seiffert #GraceLooksAmazingOnYou
April 29, 2020

Now is a great time to rest and reflect on life in general. Counting our blessings and living in the moment are two things I am trying to do everyday! Another thing I am trying to do more of every day is reading with a little reflection! Amy Seiffert's new book - Grace looks Amazing on You is a wonderful 100 day devotional that is a perfect way to read and reflect daily. Amy has made it so easy to do. Most daily reads are a page or two in length, sometimes three and her words are encouraging, uplifting, and truly relatable! more...



---
Celebrate with Sweetology - Cupcake and Cookie Decorating Kits Delivered
April 28, 2020

I am truly feeling for kids going through this strange time, especially for those who are celebrating a birthday. My son will be turning 11 at the start of May and I have been busy researching creative ways to celebrate! Decorating cupcakes and cookies would not be his first choice, but my daughter was all over Sweetology. Sweetology is a local St. Louis shop that also takes online orders for creative decorating kits - perfect for celebrations. more...



---
Get Customized Hair Care with Formulate Shampoo & Conditioner
April 16, 2020

I am quite fond of subscription boxes. Yet, I was quite surprised you could also set up a recurring box of shampoo and conditioner. What fun! Formulate gave me the opportunity to learn about their brand and customized shampoo & conditioner for perfect customized hair care. It was fun and very easy to do. First take their quiz... more...



---
Book Giveaway: Night Night, Zoo by Amy Parker #NightNightZoo
April 15, 2020

I love reading and I use to love reading bedtime stories to my two children. They are passed the age for these adorable books now, but it is one of my favorite memories. How cute they were trying to stay up until the end or trying to read along with me! We could never have too many bedtime stories and Night Night, Zoo is so cute and perfect for ages 3-5. more...



---
Impractical Jokers: The Movie Now Available on Digital
April 7, 2020

My husband is a fan of this series. I have often walked into the room to see him laughing away watching the Impractical Jokers. Have you caught the series? It's about four buddies who compete in many pranks and challenges in New York. The one who fails has to do crazy punishments. I have sat for a challenge or two and when I heard they were doing a movie, I just had to see it with my husband! Now you can see it too on all major digital retailers. more...



---
Spring Clean with the Simply Earth Essential Oils Home Detox Box
March 26, 2020

Now more than ever we are Spring Cleaning our home and Simply Earth Essential Oils April Recipe Box is perfect for Spring cleaning with their Home Detox Box! Full of oils and recipes that will help you clean around the home. Oils and recipes always free of toxins and recipes you can use over and over. Get all the information you need and enter our giveaway to win the April Home Detox Box! more...



---
Winc Wine Subscription - New Members Save $22
March 24, 2020

I can't tell you how spoiled I feel receiving a delivery of wine right to my doorstep. Especially during this trying time. No need to stand in aisles searching for the right wine! I can browse through the "aisles" online at winc.com and take my time choosing my monthly subscription of four bottles of wine. It was easy to get started: I took the 6 question palate profile quiz and allowed winc to suggest wines they have based on my answers! I can always swap them out. Satisfaction Guaranteed. more...



---
ENDED Giveaway: Zoey Naturals English Garden Hand Sanitizer
March 19, 2020

Now more than ever, we are using hand sanitizers! But, I don't know abut you, I find them very hard to find in stores. Zoey Naturals are fully stocked online and offer all sorts of other natural products with no harsh chemicals and gentle fragrances! Their English Garden Hand Sanitizer effectively kills 99.9% of germs and bacteria and smells wonderful. It deeply cleanses without the use of water. Simply, spray on hands thoroughly and allow to dry without wiping. more...



---
ENDED Giveaway: The Create-Your-Plate Diabetes Cookbook by Toby Amidor
March 13, 2020

Everyone has a busy schedule and we all want to make healthy meals for ourselves and family. But, sometimes we create the same old dishes and get stuck in a rut. That is why I love flipping through cookbooks, all kinds of cookbooks. And, for friends with dietary issues, like diabetes, I like to research and offer easy nutritionally-rich meals and snacks without any worry. more...



---
Greg Landry Homeschool - Science Resources for Homeschoolers
March 8, 2020

More and more parents are choosing to homeschool. There are many reasons and advantages to do so! The internet is a great place for resources and with "Life Prep" and "College Prep" options, interactive and lab intensives, Greg Landry is the place to go for science resources for homeschooled students. more...



---
Take Back the Island of Auroa in Ghost Recon Breakpoint #Ubistars
February 23, 2020

Are you ready to become an elite special ops soldier and survive the island of Auroa? Get ready to battle and explore this mysterious world with many ways to play Ghost Recon Breakpoint, the latest open-world tactical shooter series from Ubisoft. Welcome to the remote land of Auroa, located in the South Pacific. Explore a diverse land from rainforests to deserts to snow covered peaks. Disappear in the jungle or drive all over the land, even explore by air and sea. more...



---
ENDED Giveaway: Zoku Reusable Stainless Steel Bottle
February 22, 2020

There are so many reasons why we should all use a reusable bottle. More and more we are realizing how wasteful we are, especially using single-use plastic bottles and some plastic bottles are made with chemicals that leach into our drinks. Reusable bottles are great for on the go, in the car, gym, work, everywhere. Glass and stainless steel bottles are the best and we are loving the Zoku Stainless Steel Bottle that you can win. more...



---
ENDED Book Giveaway: Off The Hook #offthehookbook
February 21, 2020

We have all had reason in our lives to forgive someone. Many do not mean to hurt us, although some purposely do. But, it is for our own benefit to forgive them. We do not need to say it to them, or even continue to tolerate them. But we must forgive them and let go of the past. No matter how much they have hurt you. Free yourself and forgive! more...



---
Operation Blessing - Recipes from Around the World Cookbook
February 11, 2020

Nothing brings us together better than food and now we can enjoy tasty treats from all over the world in the new soft cover cookbook: Recipes from Around the World thanks to Operation Blessing. For over four decades, Operation Blessing and their partners have been changing lives by alleviating human suffering in every state and over 90 nations, offering clean water, food, medical care and disaster relief. more...



---
Valentine's Day Gift Guide 2020
February 5, 2020

Valentine's Day is around the corner and whether you choose to celebrate or not, showing your love can be as easy as leaving a handwritten note for your loved ones. But, if you want to add a little something something, We have a few ideas below. Please share your ideas and suggestions in the comments and enter our giveaway. more...



---
Own FLCL: Progressive & Alternative Blu-ray Combo Pack February 4
January 25, 2020

Adult Swim's popular anime series FLCL: Progressive and FLCL: Alternative will be available for the first time as a Blu-ray combo pack from Warner Bros. Home Entertainment this February 4th. Based on the original anime series written by Yoji Enokido and from director Kazuya Tsurumaki, the collection propels Haruko and her yellow Vespa back into action with 12 episodes from FLCL: Progressive and FLCL: Alternative. more...



---
Looking for a Fun Read? Love Lettering is a Must!
January 23, 2020

Grab a cuppa tea, a cozy blanket and a copy of Love Lettering by Kate Clayton. A romance story with so much more to offer! I really enjoyed this story and the fun the author adds to the plot with Meg and Reid coming together. I felt the story was fresh and fun and an absolute beautiful love story with loads more to pull you in! A real page turner. I loved it! more...



---
Giveaway: Zoku Neat Stack Containers
January 20, 2020

We love getting organized in the kitchen and Zoku Neat Stack containers make it easy to do! Stacked neatly in the cupboard, waiting to be used. Zoku's 11 piece Neat Stack containers are just what we need for our leftovers, whether we pop them in the fridge or freezer. Great for on the go, too! No worry of leakage with this set. more...



---
Giveaway: Glow Girl: Book One in the Droit Series
January 15, 2020

Willow is just your average sixteen-year-old girl. Okay, maybe not so average. She can heal animals. But for her own safety, her veterinarian parents have made her promise not to use her powers. Unfortunately, sometimes her compassion takes over, and she can't help ... well ... helping. more...



---
Giveaway: The Thief's Heart (The Letter Series Book 4)
January 15, 2020

After losing their promised inheritance, the Arthur family's luck finally changes. An extraordinary woman, Violet Pendergrass, provides refuge for them to rebuild their broken lives. Or has she? Handsome fifteen-year-old Tommy Arthur has one foot in manhood and the other dragging up the rear of his boyhood years. He strives to protect and provide for his family, but turning to booze when scared or worried creates as many problems as solutions. more...



---
Book Giveaway: Everywhere Holy by Kara Lawler
January 3, 2020

"Life doesn't have to be lived on grand mountaintops for it to be meaningful. We can find holiness in the small, moss-covered rocks along the paths of our everyday lives. We can see God at work right where we are: in our ordinary and mundane routines, in the faces of our family and friends, and--especially--in nature." Enter to win a copy of the book in our giveaway. more...



---
Stay Well with the Winter Wellness Simply Earth Essential Oils Box
December 30, 2019

A new year is here and what a great way to start the year off right with the Simply Earth Essential Oils Recipe Box. This subscription box is perfect all year round yet January is all about wellness. Enjoy making fun DIY recipes to produce non-toxic recipes that will refresh us, help us focus, and support our body's natural processes. Please read on for a sneak peak of what you get with the January Winter Wellness box. more...



---
Tickets are Still Available for the Harlem Globetrotters #save
December 28, 2019

We had loads of fun at the Harlem Globetrotters on Boxing Day! What a fun family adventure while the kids are off school for the holidays! Tickets are still available in select cities through January 2nd, including Columbus, Uniondale, Rockford, Toledo and Newark to name a few. Check the schedule below and save 25% with code: FUNFAM! more...



---
Giveaway: Zoku Reusable Pocket Straw
December 20, 2019

There are many reasons to switch to using a reusable straw. Did you know that plastic straws contain BPA? BPA is linked to brain and behavior problems as well as an increased risk of cancer and heart problems. Additionally, we use straws once and then toss them away without a second thought, and this waste creates a lot of plastic pollution. more...



---
Save 25% on All Harlem Globetrotters Games
December 17, 2019

The Globetrotters have been around since the 1920s, originating on the south side of Chicago, Illinois. Since then and over the years, they have played more than 26,000 exhibition games in 123 countries and territories and continue to play over 450 live events worldwide each year. The Globetrotters combine athleticism, theater, and comedy while playing a serious basketball game when in possession of the ball. About 20 - 30 percent of a game is a "real" game. more...



---
Guest Post: This is Love (Harmony Pointe Book 2) by Melissa Foster
December 13, 2019

Fall in love in Harmony Pointe, where hearts are lost, found, and sometimes misplaced...and everyone get a happy ever after. If a woman can't find love in the quaint town of Harmony Pointe, it's sure to find them—whether they're looking for it or not. Here, the remaining single Dalton siblings are about to discover that they're next in line to get swept away by love. A sweet and sexy spin-off of Melissa's beloved Sugar Lake series.more...



---
Boost your Immune System with Vita Miracle Elderberry Gummies #vitamiracle #elderberrygummies
December 9, 2019

Vita Miracle Elderberry Gummies are made from the Elderberry, a dark purple berry from the Elderberry tree. Elderberries contain a natural substance called flavonoids. They help reduce swelling, fight inflammation, and boost the immune system. The Elderberry eases flu symptoms including fever, headache, sore throat, fatigue, cough, and body aches. Gummies are a great way to get the added benefits of the Elderberry during cold and flu season. more...



---
Beck Valley Books Tour: Dangerous Questions by Joyce T. Strand
December 6, 2019

Murder or deception? Despite repeated warnings to back off, Emily Lazzaro asks some dangerous questions about the disappearance of her employee from the Mane Stay B&B that she manages. When a body is discovered at a new winery opened by a friend, she fears the worst. Her single-mindedness turns into a compulsion and threatens her relationship with her potential husband. Nonetheless, she vows to get answers. more...



---
Gift Guide 2019 PLUS a Giveaway!
December 3, 2019

Happy Holidays! It's that time again and now Black Friday and Cyber Monday are over, we can sit back and relax, research and price our top wish list gifts and last minute presents. I just love doing my gift guide, working with brands I love and sharing them with you!! I will be adding deals and items through-out December, but I wanted to get started with some great gift ideas and deals. more...



---
Gift Guide: Scrape-a-Round Ice Scraper
November 22, 2019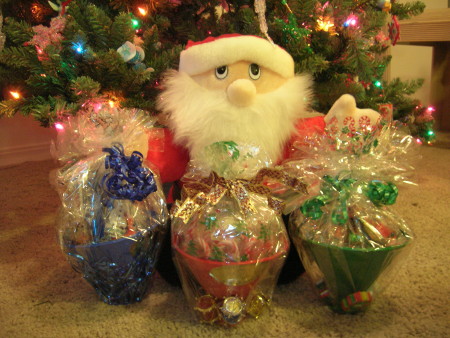 If you are tired of scraping your windows the old fashioned way, then join the Scrape-A-Round movement. You will secure your family's safety, access new gift ideas and scrape your windows cleaner in half the time. Holiday promotion offering a (6) pack friends and family package. Best value and FREE shipping coupon. A $43 value for just $27! more...



---
Introducing Simply Earth Essential Oils Starter Box
November 21, 2019

Essential Oils are becoming more and more common for home use, thanks to their many uses. I have been learning a lot about the many benefits to using essential oils. A lot of my knowledge has been thanks to Simply Earth Essential Oils Recipe Box. You may have heard of it. Simply Earth is a monthly subscription box that offers a monthly themed box containing 4 essential oils and recipes for great items from beauty uses to cleaning around the home. more...



---
Over the River and Through the Woods - Mindful Writers Retreat Series
November 20, 2019

A holiday pastiche from the authors of Mindful Writers Retreat, sure to light your festive candles! From a Thanksgiving snow storm that mends old feuds… to the family misunderstandings that fuel new ones… a quirky elf and some romantic stardust will get you ready to go Over the River and Through the Woods on a journey through time! Proceeds benefit Ligonier Camp & Conference Center Home of the Mindful Writers Retreats, Ligonier, PA more...



---
Gift Idea: Just Dance 2020
November 8, 2019

Our favorite dancing game is back with Just Dance 2020! The #1 music video game franchise of all time, with over 67 million units sold, is available on the Nintendo Switch, Nintendo Wii, Playstation 4, Xbox One and set to launch on Google Stadia on November 19th. The newest, freshest Just Dance celebrates 10 years of bringing people together with 40 new tracks, more stunning universes and exclusive surprises for the players to discover! more...



---
Gift Idea: Holly Lane Jewelry #hollylane #hollylanegiveaway
November 6, 2019

It is important for me to shop small businesses and not always run to big box stores for gifts. Holly Lane Jewelry is a fantastic small business with a passon for creating verse inspired jewelry. Holly Lane has wonderful and unique items, including necklaces, bracelets, earrings, pendants and more. Handcrafted from fine silver clay, molded, and cast into sterling silver with bead and stone accents. more...



---
Gift Idea: The Ritual of Dao Calming Rituals Gift Set
#ritualsusa #shareyourslowdown #tryazon
October 31, 2019

The Ritual of Dao Gift Set, is the perfect present for a friend, family member or for treating yourself! It contains four bestselling calming gifts, including a shower foam, body scrub, body cream and a scented candle. These gorgeous items will restore the balance of your body and mind with the gentle fragrance of White Lotus and the nourishing properties of Yi Yi Ren. The gift box alone makes a great gift for keepsakes, photographs, or letters. more...



---
The Dog-Eared Diary: A Chrissy the Shih Tzu Mystery #win
October 30, 2019

Autumn Clarke is getting her life back to normal with the help of her extraordinary shih tzu, Chrissy, when the death of a local philanthropist reveals the man's dark family secrets, as well as unexpected ties to Autumn. When Chrissy discovers a dog-eared diary in the dead man's family home, Autumn discovers that things in the Clarke family are not quite as they seem. more...



---
Subscription Box: Brick Loot #LEGO
October 24, 2019

We are huge fans of subscription boxes and LEGO's, so we loved checking out Brick Loot! Brick Loot is a monthly subscription box for LEGO fans. Subscribers receive a fun box every month filled with unique and never before seen items with new themes each month. The Brick Loot box is filled with 4-8 items and Brick Loot exclusives, hand picked by Brick specialists who look for the newest and coolest products for you to collect. more...



---
7 Non Food Items to Consider this Halloween for Trick-or-Treaters
October 17, 2019

While it is fun to dress up and go around the neighborhood. Kids can come home with a mountain of sugary snacks, snacks that are bad for their teeth and full of sugar. Below, please find my top seven non food items to consider in place of sweets this Halloween and while you may not be the favorite house in the neighborhood with the kids. You will be with the parents, because they will not need to check for anything harmful or tampered with in the bag! more...



---
Goodbye for Now by Welby O'Brien
October 13, 2019

Saying goodbye to a loved one is never easy. While we all have our own way to deal with death, it is so nice and helpful to have a resource for those who need a little help to heal. This book could be that resource and came just in time to offer a friend who recently lost his son. We often do not know what to say, can words even help those grieving? The best thing is just being there for them, offering a shoulder to cry on, and arm for a hug and hope for time to heal. more...



---
Help the Planet with the Reusable Lotus Trolley Bag System #win
September 18, 2019

Bringing your own bags to the grocery store is finally catching on. Some cities are going one step further to ban plastic bags all together (or make you purchase them at the counter) I think it is great and always have a bag in my pocketbook for quick trips. But, for our bi-weekly grocery shopping, I rely heavily on our Lotus Trolley Bags and they are great, oversized reusable bags that make our shopping trips so much easier! more...



---
King Richard's Faire 2019 Ticket Giveaway
August 22, 2019

M 'Lords and Ladies, King Richard is back in town with his royal family offering good food, shopping, rides, games of skill, contests and loads of fun in his enchanted 16th century village located in Carver, Ma. The faire is filled with exciting entertainment throughout the day. Grab your tickets. Your adventure awaits. Take a stroll through the village where you could come upon knights, princesses, beggars and mimes, life-size puppets, and performers along the way. Many visitors enjoy dressing in full attire themselves! more...



---
August is All About Skin Care with the Simply Earth Essential Oil Recipe Box
August 1, 2019

We have been enjoying Simple Earth for months now, each and every month seems to get better and better. Simply Earth offers oils and recipes we can use over and over again! It is a great subscription box, offering subscribers a monthly box of 4 essential oils and 6 fun recipes with most everything you need to make them (sometimes items are pulled from the bonus box) New subscribers receive a bonus box with the regular box order and a $40 gift code to use on your next monthly box. more...



---
Huel - Complete Nutrition in Every Bottle #readytodrink #mealreplacement
July 31, 2019

I love home cooking, but sometimes I want a fast meal, especially in the heat of summer, something that will be filling with nutritional value. Huel, the number one complete nutrition brand across Europe introduces a chocolate ready-to-drink to the U.S. market. Huel delivers a complete and affordable meal in a handy bottle which contains all 27 essential vitamins and minerals our bodies need, making it the perfect drink whether on-the-go, at home, in school or at the office! more...



---
Billy Blanks Returns With The BoomBoxing Board
July 17, 2019

Billy Blanks is back and encouraging us all to get a little exercise at home on the days when we can't get outside or to the gym! Much more than a trampoline, the air-spring platform called BoomBoxing Board is backed by the creator of the Tae Bo craze. Do you remember Billy? Billy takes me back to the 90s with his powerful Tae Bo workout. I swear I have the tapes somewhere! more...



---
July Kid-Friendly Simply Earth Essential Oil Recipe Box! #win
July 1, 2019

I love finding a good subscription box. Simply Earth Essential Oil Recipe Box is one I enjoy month after month. Subscribers receive 4 essential oils with 6 fun recipes and most everything you need to make them (sometimes items are pulled from the bonus box). If it is your first month you will also receive a fantastic bonus box filled with loads of goodies and a $40 gift code to use on the Simply Earth site! more...



---
Who's Ready for a Water Fight? Be Prepared for Summer with ZURU!
June 28, 2019

Summer has finally arrived and we can't wait to make a huge splash with ZURU's latest Summer toys! These fun products will get the kids outdoors and keep them cool and entertained and enjoying the hot days of summer. Stock up, be ready and easily prepare for a great water fight with the latest items from ZURU. This season's hottest items include: Bunch O Balloons Self Sealing Party Balloons, Bunch O Balloons 100 Self-Sealing Water Balloons, Bunch O Balloons Rotten Egg, and X-Shot Fast Fill Water Blaster. more...



---
Subscription Box: Succulents Box
June 26, 2019

Subscription Boxes are all the rage and I recently heard about the Succulents Box and jumped right on it. I love succulent plants, they are so hardy, beautiful year round and easy to take care of! Succulents Box offers 1-4 plant monthly subscriptions and you can also order plants separately. They come packaged in bubble wrap and usually in a plastic container ready for a pot. more...



---
The Essential Oils Diet Book #Giveaway
June 21, 2019

Bestselling author Dr. Eric Zielinski and his wife, natural health guru Sabrina Ann Zielinski (Dr. Z and Mama Z) join forces in their new book THE ESSENTIAL OILS DIET: Lose Weight and Transform Your Health with the Power of Essential Oils and Bioactive Foods. Available from Harmony Books for $25. Enter to win below. This new book introduces readers to a sensible, evidence-based, two-phase program. more...



---
Follow your Gut with Gut Connection from Country Life #momsmeet #CountryLife #GutConnection #ItsAllConnected #GutHealth #ad
June 20, 2019

Did you know? An unbalanced gut microbiome may lead to bloating, digestive discomfort, and irregular bowel movements. To feel happy you have to feel healthy and gut health is so important. It balances out the whole body. Country Life believes that good health is an important part of treating yourself well. With over 40 years of expertise in providing wellness, Country Life offers vitamins, minerals, and speciality supplements to help us stay happy and healthy. more...



---
Book Giveaway: Britfield & The Lost Crown by C.R. Stewart #ExperienceTheStory #WorldofBritfield #BritfieldandTheLostCrown
June 19, 2019

Readers get a sneak peak of a fun new book, perfect for summer reading. Britfield is a detailed read that will quickly capture the interest of readers young and old. Although geared for middle-grade ages, it pulled me in and I cannot wait for the second series! Those of you who love an adventurous read will love this book! We journey through the English countryside and cities with historical settings in this fast paced read. more...



---
Ollagift Celebrates All Things Unicorn #Giveaway
June 18, 2019

Do you have a unicorn fan? Be sure to check out ollagift.com for an array of beautiful gifts all unicorn themed. School ends for my two kids today and while we are ready for the summer, it is never too early to start thinking about school supplies for the new school year and a backpack is high on the list. more...



---
Book Giveaway: Marigold Star by Elise Primavera
June 13, 2019

Marigold Star is marked for greatness, but she cannot figure out her magic power, so off she goes on a quest to find it in this fun and adventurous tale. A novel perfect for kids ages 8-12 that celebrates kindness and friendship. Children's book author-illustrator Elise Primavera begins Marigold Star by asking the question: What is your magic power? It is a question the author believes is vital in order to cultivate what makes us uniquely ourselves and one that she hopes the story will leave her readers to ponder. more...



---
Father's Day Gift Idea: The Ritual of Samurai Refreshing Ritual Gift Set
June 3, 2019

The Ritual of Samurai Gift Set, designed for men, is inspired by the grooming traditions of the ancient Japanese warriors to help you master the art of looking and feeling your best. This set contains the finest in high performance grooming essentials including Samurai Shower Gel, Yuzu Shower Gel, Shaving Cream and a 2 in 1 Shampoo & Shower Gel. Harness more confidence this Father's Day and celebrate with Rituals! more...



---
June is Summer Loving Month with Simply Earth Essential Oil Recipe Box - Enter to win!
June 1, 2019

Summer is coming and soon we will be enjoying the outdoors much more! Whether it will be lazy days on the beach or active days in the backyard. Enjoy the great summer loving recipes featured in the June box of Simply Earth Essential Oil Recipe Box. Recipes like Beachy Hair Spray that works on wet or dry hair for a natural sweet scented spray or my favorite recipe: After Sun Blend which will bring a cooling relief to sun kissed skin. more...



---
New DVD's: The New Scooby-Doo Movies: The (Almost) Complete Collection and The Best of the New Scooby-Doo Movies: The Lost Episodes available June 4th
May 31, 2019

Scooby-Doo brings back many fond memories from my younger years watching the lovable Great Dane and the Mystery Inc. gang on a Saturday morning and some of my favorite episodes were the ones that featured celebrity guests. With this brand-new collection of DVD's we can now own some of the best celebrity-centered Scooby-Doo episodes and enjoy them all over again! more...



---
Father's Day Gift Idea: JORD Watches
May 21, 2019

Father's Day is around the corner (June 16) and if you are looking for a fun gift idea, consider JORD watches. Watches are one accessory my husband loves and he can never have too many and he really likes the unique style of the wooden watches. The artists at JORD value sustainability, efficiency, and experiential living and design beautiful wood pieces for both men and woman that come beautifully packaged in a JORD box! more...



---
Book Giveaway: What Will You Do, My Deer? by Kathryn Hast
May 3, 2019

In the newest book release from Kathryn Hast, What Will You Do, My Deer? explores the possibilities for not just "becoming something," but also, for doing something good. The story begins with Mama Deer reading at bedtime, musing over what experiences her young one may find. With a nod to both career exploration and the pursuit of adventure, the tender tale goes on to reflect on growth and development and no matter what our children choose to become, may they stay "curious and kind". more...



---
May is Pet Care Month with the Simply Earth Essential Oil Recipe Box
April 29, 2019

Many people with pets shy away from essential oils because some oils are really bad for our four legged friends. But, if you have not already signed up for the Simply Earth Recipe Box and are a pet owner, now is a perfect time to try it out because May is all about Pet Care. Simply Earth takes the guessing out of what essential oils are ok for our pets with their Pet Care Box for the month of May. more...



---
Mother's Day Gift Idea: The Ritual Of Ayurveda Balancing Ritual Gift Set
April 28, 2019

Mother's Day came a little early for me thanks to Tryazon. I received an amazing gift set from Rituals. Enriched with Indian rose and sweet almond oil, the products in The Ritual of Ayurveda Balancing Ritual Gift Set inspire inner harmony while leaving your skin beautifully nourished and lightly scented. A great gift idea for Mother's Day! more...



---
Gift Guide: Cave Tools Kabob Rack
April 27, 2019

Spring has finally arrived and soon we will be back outside cooking on the grill. It is a great time of year and we cannot wait to try out the Cave Tools Kabob Rack. The Cave Tools Kabob Rack is made of strong steel and easily expands to fit any size skewer and any size grill, as well as the oven, and the notches lock skewers into place, whether they are round, square, wood or steel! more...



---
Experience a Purifying Cleanse with Yardley's New Activated Charcoal Bath Bars #yardleycharcoal
April 25, 2019

Yardley is a brand name I have known for years. First introduced to me by my Mum, who would always use their bar soap. Did you know Yardley was the first to manufacture and sell Lavender soap in London? Yardley continues to pride itself in creating rich and iconic fragrances as well as reinvent and adapt to changing times with new fragrances and products every year. more...



---
Beck Valley Book Tour and Giveaway: The Strongman and the Mermaid
April 24, 2019

Ninety-one-year-old Patryk Rusek hides in his attic, hoping the searchers think he's escaped. When Lucy finally bursts in, she discovers her beloved grandfather clutching a fat, hand-illustrated, antique book. In it is the story of Donora, the town that shaped America, its people and Patryk himself. Before long, Lucy and her son Owen lose track of their goal to get Grandpa Patryk somewhere "safe". more...



---
Enter to win The Lego Movie 2: The Second Part #TheLEGOMovie2
April 22, 2019

Get ready to go "where no brick has gone before" in The LEGO Movie 2: The Second Part. The LEGO Movie 2: The Second Part will have you laughing out loud as our favorite characters battle the LEGO DUPLO invaders in the much-anticipated sequel to the critically acclaimed, global box office phenomenon. The LEGO Movie 2: The Second Part reunites our heroes of Bricksburg in an all new action-packed adventure to save their beloved city. more...



---
Giveaway: Make a Difference and Support the 828 Movement and #WearTheLove #828Bracelets
April 15, 2019

The 828 Movement is a non-profit organization where 100% of the product proceeds go directly towards supporting education in underfunded schools across the USA. The organization started when two friends came together in May 2017 hoping to make a small impact. more...



---
Book Giveaway: Countdown America by M.C. Fox
April 11, 2019

Countdown America is a new political cyber espionage novel with a fierce female protagonist who also happens to be a single mom, providing a thrilling and relevant read that is also an inspiration to women everywhere. "Truth can often seem stranger than fiction. The United States has certainly seen that played out in full over the past few years – from politicians gone haywire, Russian hacking scandals, the women's empowerment movement and more – each news day seems crazier than the last." more...



---
Simply Earth Essential Oil April Home Care Recipe Box
April 9, 2019

I hope you had chance to enter our March Simply Earth Giveaway! It was a great box for Wellness featuring recipes for a sleep spray, bath soak, and more. It sold out fast! This month is all about Home Care, with recipes for a Lemon and Nutmeg Dishwasher Detergent, Natural Laundry Detergent, Laundry Stain Remover Roll On, Foaming Hand Soap, Tea Tree Lemon Surface Cleaner, and a Natural Home Diffuser Recipe. more...



---
Fix Your Favorite Readers with the Snap It Eyeglass Repair Kit
April 7, 2019

If you are like me, you may have a load of readers stashed around your home. No matter how many I purchase, I always have that one pair that is my favorite. Now, when they break because of a lost screw, I can fix it in a flash. No need to throw them away or run out to buy a new pair. I can fix them with Snap It. Snap It is a fantastic kit to have in your house, car, purse or backpack. more...



---
Try the Fine Chocolate Club Subscription Box for FREE
March 29, 2019

Fine Chocolate Club is a small chocolate retailer, delivering fine chocolate bars from all over the world to your doorstep each and every month. Fine Chocolate Club also believes in helping others and provides a small group of farmers the resources they need to improve not only their harvest, but their sales of the Cacao they grow. more...



---
Beck Valley Books Tour: Money or Men by David Burnett
March 20, 2019

Love or loot? Erin chose "loot" when Chris, her former husband, competed for her hand against the god of money. Now, eight years after leaving him, with a promotion within reach, she is poised to take her place among the elite of Wall Street. She will soon be working twenty-four-seven to reorganize a failing company, and she must have someone to care for her children. more...



---
Book Giveaway: Making Your Own Greeting Cards and Gift Wrap
March 16, 2019

Nothing beats a homemade card or a beautifully wrapped gift that is a gift in itself. Creative crafter Vivienne Bolton shares gorgeous ideas for both and more in her new book Making Your Own Greeting Cards and Gift Wrap coming out next month in April. Making Your Own Greeting Cards and Gift Wrap shows us how to make impressive cards, boxes, bags, tags, and more. more...



---
Get Organized with the Inkberry Planner and WIN!
March 15, 2019

I have notes and lists all over my workspace and have been meaning to get better organized with a daily planner. Thanks to the Inkberry planner, it is now so easy for me to meet deadlines and prepare notes for day-to-day obligations and events, all wrapped up into a elegant planner. It is never to late in the year to plan and be organized! more...



---
Royal Craft Wood Bamboo Kitchen Organizer
March 13, 2019

Growing up, my parents were very clean and organized. My Mum would always say "A place for everything and everything in its place." If you needed anything or asked for anything, she could go right to it and get it. It is a great way to be. Kitchen organization is ideal, too! Especially if you cook at home often. It can make things run smoother and more efficiently. more...



---
Giveaway: Die Again, Mr. Holmes: A Sherlock Holmes & Lucy James Mystery
March 9, 2019

Die Again, Mr. Holmes is the latest and eighth book in the Sherlock Holmes & Lucy James Mystery Series. It is another exciting read that provides readers young and old with a fresh yet faithful reimagining of the great Detective Sherlock Holmes, and has earned praise from Publishers Weekly (a "winning" addition to the Holmesian canon that "readers will look forward to further adventures [in]") and The Historical Novel Society ("charming and amusing"). more...



---
Enter to Win the March Simply Earth Essential Oil Recipe Box
February 27, 2019

Have you heard of Simply Earth Essential Oil Recipe Box? Would you like to give it a try? Enter to win the March box below. Simply Earth is a monthly subscription box that provides recipes and everything you need to make fun and natural products with essential oils for you and your home. Every month subscribers receive 4 new essential oils with fun recipes and everything you need to make them. Learn all about different essential oils while building your oil collection with this fun subscription box. more...



---
Gift Guide: Swarovski CZs Tennis Bracelet from Mama's Jewelry
February 12, 2019

I have been the lucky receiver of a couple of jewelry items from Mama's Jewelry and I love them both! They are beautiful and very well made. Mama's Jewelry is an online site developed by Central Diamond Center, a family owned and operated business with a passion for creating jewelry from gold, sterling silver, platinum and diamonds. more...



---
Book Giveaway and Q&A with Author Martin Niewood of The Wilted Flower District
February 11, 2019

The Wilted Flower District is the second installment in the Forgotten Violets series by Martin Niewood, who creates books to encourage his young readers to have the courage to choose their own path and work toward their own version of happiness. Read on for a Q&A with the author and a giveaway of the book. more...



---
Valentine's Day Gift Guide 2019
February 6, 2019

Valentine's Day is around the corner and whether you choose to celebrate or not, showing your love can be as easy as leaving a handwritten note for your loved ones. But, if you want to add a little something something, please see our suggestions below. Please also share YOUR suggestions in the comments and enter our giveaway more...



---
New Release: Scooby-Doo! and the Curse of the 13th Ghost
February 5, 2019

The Mystery Inc. gang is back in Scooby-Doo! and the Curse of the 13th Ghost. This all-new, full-length animated film is available on Digital and DVD today! February 5, 2019 from Warner Bros. Home Entertainment. If you are already a fan of the 80's TV hit, you will enjoy this fun, action-packed adventure the whole family can enjoy together as the lovable Great Dane and the teen sleuths embark on a thrilling voyage to find the lost chest and capture the 13th ghost – the one that got away! more...



---
Gift Guide: Cave Tools Beer Can Chicken
January 29, 2019

Cooking a chicken is easy. It feeds a family, and the leftovers are perfect for many recipes. The Cave Tools Beer Can Chicken Kit makes delicious juicy chicken. Simply, cook the chicken between 350 and 375 degrees for best results. Depending on the size of your chicken, cook for 1 to 2 hours. I cooked ours for one hour on 375, then another hour at 350. We had delicious, juicy chicken and cannot wait to try it on the grill outside! more...



---
A Subscription Box that Teaches You All About Essential Oils
January 17, 2019

Simply Earth is a monthly subscription box that teaches you all about essential oils with their recipe cards while providing high quality essential oils. Every month subscribers receive 4 essential oils with fun recipes and everything you need to make them. Learn all about different oils and what they are good for and have fun making all sorts of recipes from lip balm to sugar scrubs to household cleaners. All made with natural ingredients. more...



---
Goosebumps 2 Arrives on Blu-ray™ Combo Pack and DVD on January 15th from Sony Pictures Home Entertainment #Goosebumps2
January 14, 2019

Goosebumps 2 is already available on Digital and arrives on Blu-ray™ Combo Pack and DVD on January 15th from Sony Pictures Home Entertainment. This new home release is a fun filled family adventure based on the best-selling and beloved Scholastic book series by R.L. Stine. It stars Wendi McLendon-Covey, Chris Parnell and Ken Jeong with Jack Black returning as R.L. Stine. more...



---
Beck Valley Books Tour: A Puff of Silk by Kathleen Shoop
January 11, 2019

New York City dress designer to the stars, Amelia Pettipiece, cleared a unique path to fashion-glory. With her career soaring, grand penthouse apartment on Central Park, and handsome boyfriend who supports her ambitions, Amelia could not have dreamed of a better life when she left Pittsburgh after college. more...



---
New Animated Film Release: OddSockEaters
January 8, 2019

Do you ever wonder where your missing socks go? Well, a creative answer to that question can be found in this fun, whimsical, heartwarming and unique animated adventure, perfect for the whole family. Oddsockeaters is based on the international bestselling books by Pavel Srut, bringing home audiences into the little known world of these mischievous creatures unknown to humans. Already available on digital, the DVD is available January 15th, 2019 by Omnibus Entertainment. more...



---
Winc Wine Subscription - New Members Save $22
January 4, 2019

Studies have shown that wine drinking has many health benefits (in moderation) and is a great way to unwind at the end of the day. It is a nice drink to offer guests and to enjoy with dinner and although many take a break from it this time of year, it does not go off, so you can easily stock up and store for later use. We had the pleasure of trying out Winc over the holidays. It was such a great way to try new wines and perfect for unexpected guests stopping by! more...



---
Gift Guide: Ellie Claire 365 Devotional Journals #ellieclairegifts
December 14, 2018

We have featured the gorgeous Ellie Claire Journals here before and shared how journaling can help reduce stress and clarify thoughts and feelings, giving an all around positive impact on life and physical well-being. All Ellie Claire Journals are amazing and we had the opportunity to check out some more from their line with the 365 Devotional Journals. more...



---
Enjoy Smallfoot on Digital TODAY and Blu-ray/DVD available 12/11
December 4, 2018

The cute movie Smallfoot is available today to own from select digital retailers including Amazon, FandangoNOW, iTunes, PlayStation, Vudu, Xbox and others. You do not have to wait much longer for the Blu-ray/DVD, it will be available December 11. This movie is a great Christmas gift idea! The film stars Channing Tatum as Migo (the yeti), and James Corden as Percy (smallfoot). more...



---
Gift Guide: "Peppermint Joy" Charm by Chamilia
December 3, 2018

A charm bracelet is a great gift idea for any woman on your Christmas list because you can add to it every year or every special occasion. The new "Peppermint Joy" charm (MSRP $35) by Chamilia, a Swarovski company, is a perfect start. It is also quite the statement piece for a necklace all by itself. Good things come in small packages. more...



---
Book Giveaway: Jesus Calling®: The Story of Christmas
November 30, 2018

It is so important to teach our children that Christmas is not all about gifts and Santa Clause. There are plenty of books out now to share the true story of Christmas, but none as sweet as Jesus Calling®: The Story of Christmas. Enjoy this story together with your young children and grandchildren and discover the plan God had all along with Jesus. more...



---
Book Giveaway: The League and the Legend by Brian Wells
November 27, 2018

The only thing better that one book by Brian Wells is two books by Brian Wells and he now offers a bundle with the sequel to the critically acclaimed The League and the Lantern with The League and the Legend. What a great Christmas gift these books would make for any young reader! A couple of years ago, we had the pleasure of reading the first book in the series which was fun, fast paced, and full of adventure. more...



---
Giveaway: Aunt Lucy's Hot Toddy Mix
November 24, 2018

For a quick pick me up and a great gift idea for yourself or to wrap up and give this Christmas, consider Aunt Lucy's Hot Toddy Mix. Aunt Lucy has made it so simple for us to make a hot toddy. Just open the mix, add to a cup with 8 ounces of hot water and stir, whiskey optional! A perfect solution to warm up with after being outside on a cold day. more...



---
Gift Guide 2018
November 21, 2018

It is never too early to start Christmas shopping and with the long weekend ahead I like to do a little research and aim to start a list of gift ideas for everyone on my list! Being organized is half the battle.... right? Below, please find a few items for your gamer, girls, boys, husband, wife, new parents, older parents and more. more...



---
New Members Save $22 off Your First Month of Winc
November 20, 2018

Winc is a modern wine brand that makes it easy to find wines you love. Take Winc's 6 Question Palate Profile Quiz where you're matched with wines tailored to your tastes and preferences. They'll send you four great bottles a month, delivered straight to your door. Explore different varietals and rate your favorites. The more you rate, the better your recommendations. Join the thousands of Winc members already enjoying great tasting wine. more...



---
Family Movie Night: The Christmas Chronicles on Netflix November 22! #TheChristmasChronicles #ad #rwm #netflix #movienight
November 19, 2018

We love family movie night and Thanksgiving is a perfect time to enjoy a movie after a long fun day and a big meal. Prepare dessert and sit back with your family for a little Christmas magic with the premiere of The Christmas Chronicles starring one of my favorite actors, Kurt Russell. I have a feeling this movie will fast become the favorite Christmas movie to watch year after year, at least in my house! It is sure to delight young and old alike. more...



---
Join Me In The Upside Community and Receive Free Products
November 17, 2018

The Upside is a brand-new community from the DSE Healthcare brands. When you join, you gain exclusive access to leading specialty health brands. It is so easy to get started. Based on your answers to simple questions, they will send free products to try in exchange for your feedback. Always be honest in your reviews, and try to provide useful feedback for the DSE Healthcare brands. more...



---
Book Giveaway: Sequin Sparkle and Change Bible
November 16, 2018

A personal Bible can make a child feel safe and secure. I will never forget the first person who gave me one (and I still have it). We can never offer too many to a growing child and boy have they changed over the years. They have certainly improved, making them easier to read and more child friendly. The Sequin Sparkle and Change Bible is perfect for every young girl. Available in pink and light blue, these beautiful Bible covers change with a swipe of the hand. more...



---
Gift Guide: Watch Ya Mouth 90's Edition
November 15, 2018

The original, award-winning, mouthguard party card game, Watch Ya' Mouth, puts a hilarious twist on phrase card gameplay. Aiming to literally put "the biggest smiles possible on faces around the world" Watch Ya' Mouth has been seen all over from college campuses to family game rooms. The original Watch Ya' Mouth game was such a hit - they now have Watch Ya' Mouth 90's Edition! more...



---
Gift Guide: Ellie Claire Journals #ellieclairegifts
November 14, 2018

Journaling is said to be one of the best ways to reduce stress and clarify thoughts and feelings. It has a huge positive impact on physical well-being. You do not have to do it for long. Around 15 minutes is ideal. Yet, if you are just starting out, try not to focus on time, or worry about spelling and grammar. This is your private journal, draw and write without too much thought and just let it flow. more...



---
Giveaway: God's Good News Bible Book for Children
November 13, 2018

I love offering my children many books about the Bible. I never know which one will resonate with them and because it is a personal journey, I hope they find comfort in them when they are needed! Billy Graham remains one of the foremost pastors in America's history, and parents, grandparents, pastors, and teachers, will want this lovely edition of God's Good News for the children in their life. more...



---
Gift Guide: Ruth Bader Ginseng Teabags #TheTeaBook #RBGtea
November 12, 2018

The Tea Book is a socially aware tea company that offers fun, healthy teas, as well as a Teabook for storing, sharing and serving your teas. Their teabags come in a variety of flavors from earl grey to hibiscus with fun art work that would make a great gift idea for the tea lover on your list. more...



---
Review: Meal Subscription Service - Hen in a Hurry
November 7, 2018

We have been a bit spoiled for dinner lately with trying out a new meal subscription service called Hen in a Hurry. Hen in a Hurry is not like the food subscription services we are use to hearing about. Hen in a Hurry takes meal prep one step further and cooks the meal and then flash freezes them. All we have to do is heat and eat. more...



---
Giveaway: Adventure Bible #PolarAdventureBible #FlyBy
November 6, 2018

Now is a great time of year to consider a Bible and with over 9 million copies sold, the Adventure Bible brand is a great choice! Beloved by Christian schools, churches, and families alike, the #1 Bible for kids, including all of the trusted essentials loved by parents, is available in an exciting polar exploration theme. Are you ready for a frosty adventure? more...



---
Suphouse Woodland Design Greeting Card Collection
November 5, 2018

We sampled another lovely set of Christmas cards from Suphouse. Send Merry Christmas wishes with this cute woodland animal design Christmas card variety pack. Share the spirit of peace and joy with your friends and family and make their Christmas a memorable one. Another great collection of cards to choose from this Holiday Season. These cards are fun and adorable and will bring a smile to any recipient. more...



---
Family Game Night: Shaky Manor by Blue Orange Games #Giveaway
November 3, 2018

We celebrated Halloween with the fun game Shaky Manor, yet this tilted treasure hunt game of fun can and should be played year round! My daughter and I had loads of fun playing this new game from Blue Orange Games. 2-4 players can play at a time and although suggested age is 7 & up, younger players could feel part of the game just by shaking the box without actually grasping the game objective. more...



---
Giveaway: Two Amish Wisdom Journals
November 2, 2018

The Amish are known for living simply, dressing plain, and their reluctance to adopt the many conveniences of modern technology into their daily lives. I think we could learn a thing or two from them. It is so important to step away from the technology of today and be grateful for all we have. Journaling is a great way to show gratitude and these two new journals make it easy while offering great insight. more...



---
Suphouse Christmas and Holiday Greeting Card Collection
November 1, 2018

Halloween may just be over, but it is never too early to order your Christmas cards! With the Suphouse Merry Christmas and Holiday Greeting Card Collection you can spread warm wishes with style. This collection offers a nice variety of cards with 6 different styles, something for everyone. These fun designs are great to use as greeting cards, gift notes, or gift tags! more...



---
GIVEAWAY: Bust a move with Just Dance 2019 #Ubistars
October 31, 2018

Just Dance 2019 is offering their tenth game in the Just Dance series developed by Ubisoft. Like all previous installments, players mimic the on screen dancers. It has returned to the use of a smartphone for a controller in the Xbox One version and a new feature tracks your dance habits and suggests content you might like. Up to six players can join along. more...



---
Gift Guide: ZIPIT Grillz Backpacks #ZIPIT #GrillzBackpack
October 30, 2018

Kids these days only want the coolest backpacks and ZIPIT Grillz Backpacks are so cool and practical, too. With its large interior pocket, it will fit everything you need for school, like notebooks, binders, tablets, lunch bag, and snacks. The Grillz backpack from ZIPIT is not just for school! Use it for weekends away or keeping your stuff safe while riding your board or bike! There is so much room in this well-made backpack! more...



---
GIFT GUIDE: Assassin's Creed® Odyssey #Ubistars
October 29, 2018

Assassin's Creed Odyssey is the eleventh main installment in the Assassin's Creed series developed by Ubisoft. In this installment, we go back in time to ancient greece to write our own epic odyssey and become a legendary Spartan hero. "Forge your path in a world on the brink of tearing itself apart. Influence history in an ever-changing world shaped by your choices." more...



---
Gift Guide: Cave Tools Barbeque and Cooking Gloves
October 28, 2018

Fall is my favorite time of year and we enjoy cooking indoors much more when the weather cools down. We get good use out of our oven. But, we have never really found a suitable oven mitt and end up using our dish towels, which really do not work. We have been trying out another great product from Cave Tools with their Heat Resistant Barbecue & Cooking Gloves. Cave Tools Cooking Gloves are perfect for the oven, grill, barbecue and smoker. more...



---
GIVEAWAY: Get Organized with the Lotus Trolley Bag System
October 25, 2018

In many shops these days, especially in Europe, they charge you for a plastic bag. It won't be long till all shops will enforce this hoping to eliminate waste. It takes a lot of energy to produce a plastic bag, and it also takes a lot of energy to recycle these bags. So, my family and I want to do our part in taking care of our beautiful planet and using reusable bags on our bi-weekly shopping trips is a huge start. more...



---
Celebrate World Origami Days with Extraordinary Origami
October 17, 2018

The craft of origami has ancient origins dating back a thousand years from China, Japan, and Europe. Yet, did you know that the United States has some of the greatest origami masters in the world? In recent decades, the hobby has grown immensely in America, with Origami clubs and associations spreading around the nation. Marc Kirschenbaum, an active member and Board member of OrigamiUSA, noticed this trend and decided to compile the greatest American origami masters into one book. more...



---
Teen Titans GO! to the Movies #TeenTitansGOMovie (Giveaway)
October 15, 2018

Did you happen to see the film Teen Titans GO! to the Movies over the summer? My kids loved it and we cannot wait to see it again. Teen Titans GO! to the Movies finds our "egocentric, wildly satirical superheroes" in their first feature film extravaganza. This fun movie is a fresh, clever, kid-appropriately crass and tongue-in-cheek play on the superhero genre, complete with musical numbers. A must see for the whole family. more...



---
Meal Subscription Service - Hen in a Hurry
October 11, 2018

Now school is back, and the holidays are fast approaching, life can get busy! Why not try a new meal subscription service called Hen in a Hurry. Hen in a Hurry is made with clean, sustainably sourced, responsibly raised ingredients from trusted farmers. more...



---
Tips for Halloween Rock Art (Welch's Giveaway)
October 10, 2018

Whenever we go for a walk as a family - we always seem to find rocks that resemble a heart. We started picking them up and collecting other ones that stood out for a long time now and we would use them around the garden. It is something I really enjoy doing as a family. We recently took it a step further. I have seen some amazing rock art. Many are very intricate and beautiful. more...



---
Rock the Locks Hair Products for Kids
October 4, 2018

Rock the Locks is a line of products made just for kids. Kids will love having their own products with fun packaging names and fresh fruity scents. Mums will love that they are made without any harsh chemicals and affordable. Rock the Locks products do not contain any sulfates, parabens, phthalates, or petrolatum. Instead, they are infused with essential oils and super fruit extracts. more...



---
Book Giveaway: Young Whit and the Traitor's Treasure
October 3, 2018

My two elementary aged children are great readers and I owe a lot of that to their school and their encouragement to have them read every night for at least 15 minutes. We are always searching for books and have been enjoying reading all about Young Whit and the Traitor's Treasure. It was the first time my son read a historical story and it encouraged him to seek out other similar books. more...



---
Hotel Transylvania 3 is now available on Digital and available on DVD October 9 #HotelT3
September 28, 2018

There is no better family movie for Halloween than Hotel Transylvania 3. The Drac Pack is back just in time to celebrate in this spooky, fun movie! This must-own comedy, continues with the cast when Mavis surprises Dracula with a family voyage on a luxury, haunted monster cruise ship. Of course, the rest of the Drac Pack has to go along, and that's when things get a little...batty. more...



---
Reload Love: Transforming Bullets to Beauty and Battlegrounds to Playgrounds
September 26, 2018

Lenya Heitzig started an amazing movement to encourage and empower people across the globe to stand up to the terrors of this world and she tells us all about it in her new book Reload Love. In 2014 Lenya launched Reload Love, a ministry which touches the lives of children affected by terrorism. This ministry raises awareness by collecting spent bullet casings, melts them down and upcycles them into beautiful brass jewelry.more...



---
The Classic Book Little Woman Celebrates 150 Years. Enjoy this must see movie starting Friday, September 28th!
September 24, 2018

The beloved classic book Little Women is celebrating 150 years. Celebrate by seeing the latest movie version that will make you laugh, it will make you cry, and it will make all girls feel brave and stronger. Take your daughters and all her besties to enjoy this beautiful film with a great cast. more...



---
Gift Guide: Everlast Notebook by Rocketbook - The Smart Notebook
September 13, 2018

The amount of paper we go through in our house is hard to believe. Too much waste, hurting too many trees. Rocketbook has the perfect solution with their line of reusable notebooks. We recently tried out the Everlast notebook and it is pretty genius and great for so many of us who make lists, take notes in school or even doodle. more...



---
Mammanatty is Featured in Trivago Magazine:
Mom Knows Best: 23 Winter Family Vacations to Embrace
September 11, 2018

I am honored that Mammanatty along with 22 other fabulous Mums were featured in Trivago Magazine. Come check us out and find out why Moms Know Best about Winter Family Vacations -- "Mom Knows Best: 23 Winter Family Vacations to Embrace (and Escape) the Cold" more...



---
MEMBER OF: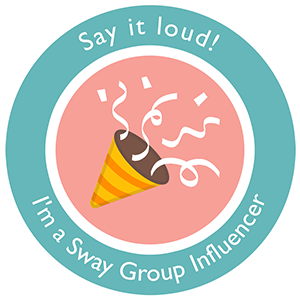 ---