Book Review: Renovating Your Mind by Patrick Egle
December 3, 2021

A devotional is a beautiful way to stay positive and continue your journey with God. Author Patrick Egle shares his light and personal experiences in such a beautiful and inspiring way, making this devotional one we should all read! It starts with January 1st, a perfect gift this time of year, for everyone, regardless of denomination. more...



---
Athena Club - The Razor Everyone is Talking About!
Save $5 off your first order!
August 9, 2021

Are you tired of borrowing a razor from your husband//boyfriend/brother? I know I am, the "Lady" razors are fine to use but nothing compares to the 5-blade mens razor for me. Until now. My daughter asked me to order her the Razor Kit from Athena Club. It is the cutest kit, it would make a great kit for your daughter, too. more...



---
Review: Sitka Salmon Shares #couponcode #SubscriptionBox
April 12, 2021

For 11 seasons now, Sitka Salmon Shares have been providing members with responsibly caught, wild Alaskan seafood from small business fishermen in Alaska. A fisherman relies on a community's support and this is why Sitka Salmon Shares is a great way to purchase fish/seafood. They offer a few shares to choose from and the most popular is the Premium Sitka Seafood Share with a one time "Freezer" option to stock up on Salmon (great for gift giving). more...



---
Easter Gift Idea: Beatrix Potter Wrote Stories by Kate Coombs
April 1, 2021

When my children were younger, we would always make sure to include a board book in their Easter baskets. And, me being from England, I would look for books from all over the world. Beatrix Potter was one we all loved with her lovely Peter Rabbit stories and illustrations and I am happy to share a new baby book named Beatrix Potter Wrote Stories by Kate Coombs; part of the Little Naturalists series. more...



---
Easter Gift Idea: A little sunshine and a little rain - a poetry journal #win
March 31, 2021

I am always looking for unique items to include in my children's Easter basket, as a change from the usual chocolate bunny. This lovely little poetry guide is just the perfect item for my young teen for writing inspiration. Practical and accessible, the introduction explains how to get started writing poetry with tips and techniques, as well as structure. Then it leads into writing prompts and is filled with lined paper and delicate drawings. more...



---
Easter Gift Idea: Butterfly Box - A Faith Subscription Box
March 30, 2021

Easter is a time for celebration and family get-togethers, but many are still being cautious due to Covid. Why not send a Butterfly Box to a friend to encourage and inspire. The gorgeous Butterfly Box is a subscription box that delivers monthly themed items inspired to transform, renew, and pursue your growth with God. A perfect gift idea for Easter. more...



---
Embracing 50 with Tips from the new book: Midlife, No Crisis: An Audacious Guide to Embracing 50 and Beyond by Lisa Levine
March 8, 2021

Reaching 50 is quite the milestone and although many many years ago people were thinking of retiring at this age, nowadays it's almost like a rebirth! Getting old is a priveledge and we should all enjoy our later years. In her new book Midlife, No Crisis, health and life coach, Lisa Levine empowers woman to do something different when what they're doing is no longer working. more...



---
Meal Kit: Save with Martha Stewart & Marley Spoon #mmsmoments
March 5, 2021

I am a huge fan of home cooking, with the occasional treat of ordering in or take out. I have been a fan of subscription services for years now and have tried a few meal kits and recently learned about Marley Spoon. Marley Spoon delivers delicious, 30-minute recipes with farm-fresh ingredients, offering 29 new recipes each week. more...



---
Book Tour: The Girl in the Painting by Tea Cooper
March 1, 2021

The Girl in the Painting is a lovely historical read, set in early 1900's Australia with earlier memories to England. It has a wonderful set of characters, mainly about a brother and sister and I just love how attentive the older brother is to his younger sister. It has many twists and turns with one whopper that I did not see coming. I really enjoyed it, a real page turner. more...



---
NEW DVD RELEASE: Scooby-Doo The Sword and the Scoob
February 23, 2021

Our favorite Mystery Gang is back for a trip of a lifetime to Jolly ole England to trace Shaggy's family roots. Once there, the gang finds a way to travel back in time to the Middle Ages and meet up with the legendary King Arthur and his noble knights for an unforgettable adventure the whole family will enjoy! Available today on DVD and Digital. more...



---
Valentine's Day Ideas 2021
February 9, 2021

Valentine's Day is around the corner and whether you choose to celebrate or not, showing your love can be as easy as giving them a box of their favorite chocolates. But, if you want to add a little something something, or play a little game or two. We have a few ideas below. Please share your ideas and suggestions in the comments. more...



---
Valentine Gifts for Girls or New Parents - Zoey Naturals #zoeysfriend #zoeynaturals
February 2, 2021

Last year, I was introduced to Zoey Naturals Hand Sanitizer in English Garden Scent. It smells so good and feels good on my hands, non-drying and non-toxic! Zoey Naturals offer many great products formulated for babies and young children! These products have no harsh chemicals with gentle fragrances that are kid friendly and highly effective and would make a lovely addition to Valentine gifts for girls or new parents. more...



---
Book Release: Free and Fearless by Phil Moser
January 27, 2021

Free and Fearless - The Amazing Impact of One Precious Life is the true story of Brittany Moser, told by her father, Phil Moser, who shares the beautiful bond he had with his daughter and their fun adventures they enjoyed together around the majestic state of Colorado in this heartwarming read. Free and Fearless is a book I could not put down. Brittany was easy to like and she lived such a fulfilling life before her death at age 32. Diagnosed with a rare disease, Brittany did not let that lower her spirits or her spice for life. more...



---
Book Tour: Lucky G and the Melancholy Quokka
January 14, 2021

Even the happiest creature on Earth can get the sads! Lucky G makes a trip down under to help out a struggling quokka. Join them on their journey to better mental health. Lucky G is a big bird on a big mission: To help kids cope with their mental and physical challenges. This book grabs you from the outset and takes you on a hopeful journey: A colorful, spunky raven (with a Ph.D.) travels to Australia to meet a quokka who has lost his true smile, finds it hard to move and isn't hanging out with friends anymore. more...



---
New Release: Toys of Terror Available on DVD January 19, 2021
January 12, 2021

Growing up, I loved watching the classic horror movies. I would be glued to the TV with a blanket up to my eyeballs. My daughter is getting to that age where she wants to give them a go, so my husband and I pre watched Toys of Terror to see how horror-full it may be and decided it was the perfect introduction to the genre! more...



---
Book Tour: The Amish Baker's Rival by Marie E. Bast
December 14, 2020

The Amish Baker's Rival is a lovely story and quick read about two bakers with shops across the street from one another. It teaches a little about the Amish community with a lot of talk about recipes; it is sweet, clean, and all about family. A perfect read to get you in the Holiday spirit and a nice stocking stuffer for romance and/or foodie fans. more...



---
Keep Track of all you are Thankful for with a Personalized Journal #ChristianJournal #christianjournalsdirect #christiangifts
November 23, 2020

There is something special about a personalized gift. It makes a gift that little bit more special! This Christmas show how much you care by going the extra mile with a unique personalized gift - A personalized Christian Journal! Christian Journals Direct creates personalized journals with the recipient's name written into scripture at the bottom of every page! more...



---
Funko Games Gift Guide 2020
November 20, 2020

Last month I had the pleasure of learning all about the great new games coming out this year from Funko Games (at the Holiday of Play Virtual Event). These games are sure to bring loads of fun and laughs to any Family Game Night, fun for the whole family! Please find a few of my favorites, perfect gift ideas for Christmas this year! more...



---
Randolph the Christmas Moose: A Yuletide Fable of Empowerment
November 19, 2020

Randolph the Moose lives with his mother in the Great White North. After a chance encounter with the reindeer from Santa Claus' sleigh-pulling team, Randolph finds new joy in trail running as he trains to join the reindeer in Santa's flight school. But when the head elf places him at the workshop loading dock instead (due to his tremendous bulk), Randolph has to use his brains and work ethic to earn respect at his new job... and even save Christmas. more...



---
GIFT GUIDE 2020
November 17, 2020

Big ticket items like the PS5 and iPhone 12 may be on many lists this year. Yet, I am sharing a few ideas that are a little easier to get. Snatch some up early and wrap them up for under the tree, ready for Christmas. Below we are sharing a few items for him and her, fun for the whole family, and more sure to delight. Please share any new hot items you have or want on your list this year. more...



---
US Family Guide Features Manscaped and Offers 20% off all Orders
November 7, 2020

Manscaped is committed to not only designing the right tools for man grooming, but raising awareness for Testicular Cancer, which is the most common form of cancer among men ages 15-35. As part their brand mission, Manscaped has a partnership with the Testicular Cancer Society and aims to educate and entertain while spreading a very important message... more...



---
Holiday of Play Toy Gift Guide 2020 #HolidayofPlay
November 4, 2020

Last month I had a great afternoon at The Toy Insider's Holiday of Play event. I had the pleasure of attending virtually and checking out all the hottest and latest toys for the holidays! The Toy Insider really knows how to put on an event. Here are a few of our TOP TOYS from The Holiday of Play virtual event... more...



---
Build to Battle with Snap Ships #BuildtoBattle #playmonster
October 30, 2020

Last week I attended the Holiday of Play Virtual Toy Event where I got to visit many booths sharing the latest and hottest toys for the holidays. There are so many fun toys out there and one that stood out are Snap Ships. Snap Ships offered a fun hands on play at the event with their Battle to Build party. We got to build our ship right there with other fans and we had loads of fun. more...



---
Get a Boost of Caffeine with CBD Living Energy Shot
October 29, 2020

Have you considered CBD for energy? I had not. I am only just learning about the many benefits of CBD, but I always thought it was for pain management or relaxation. CBD Energy Shot is a nice mix of energy with calmness, not something I thought would ever go together, but I get it now after trying a CBD Living Energy Shot. more...



---
GIFT GUIDE 2020 - Toy Guide
October 15, 2020

Happy Holidays! It's that time again to sit back and relax, research and price our top wish list gifts for the holidays. I just love doing my gift guides, working with brands I love and sharing them with you!! I will be adding deals and items through-out the next few weeks, so stop by for updates! Here are a few of our TOP TOYS for 2020. more...



---
Gift Guide: JORD Wooden Watches and More!
October 13, 2020

When I first heard about JORD, it was because of their gorgeous wood watches, but, they also offer a lot of other fun and unique gift ideas as well! From hats, to purses, to sunglasses and more. Gorgeous accessories and gift sets for everyone on your list. Easy one stop shopping. more...



---
Grip Guard - The must have tool for your germ fighting kit!
October 5, 2020

With the current situation across the globe, it is important more than ever to take proper care to keep germs away. If you touch many surfaces on a daily basis, you might enjoy the Grip Guard. Grip Guard is a multiple use tool to avoid touching surfaces that are used by many! Read on to learn more about this inventive product. more...



---
It's DIY Spa Day with Simply Earth Essential Oils Recipe Box
September 30, 2020

Nothing says pampering like a spa day and the Simply Earth Essential Oils October Box features a toxin-free home version of a DIY Spa Day! From a natural lotion, to a foot soak, a body polish and body spray, the October box has great skin care recipes and also a muscle soothing roll on. All natural recipes we can make and use over and over to keep our skin hydrated and pampered. more...



---
Book Review & Giveaway: When The Time Is Right
September 29, 2020

As veterinarian Michelle Catalano helps other people's ailing animals earn their angel wings, she tries not to think about the empty cat perch in her own home. Or the empty side of her bed, grown cold since her boyfriend left town. Then a pet psychic's uncannily accurate reading leaves Michelle with more questions than the answers she thought were set in stone. And warnings so dark, she wishes she still had her cat at her side to cuddle the fear away. more...



---
10 Year Anniversary: On Toby's Terms
September 25, 2020

Celebrating ten years of On Toby's Terms! When Charmaine and her husband adopted Toby, a Chesapeake Bay Retriever, they figured he might need some adjusting time, but they certainly didn't think he'd be a holy terror, beset by severe anxiety and destructive behavior that would take a miracle to curb. Turns out, Toby routinely opened and emptied closets, turned on water taps, and pulled things from the bookshelves. more...



---
Gift Idea: Toniebox -- The Ultimate Storytime Companion
September 17, 2020

Some toys come my way that I wish I had when my two children were younger! The Toniebox is one of these toys. My son was great at getting to bed, but my daughter liked company and the company of these adorable characters, singing a lullaby or reading a nighttime story would have been ideal! The Toniebox is an imagination-building, screen-free digital listening experience that plays stories, songs and more. more...



---
Cats & Dogs 3: Paws Unite! Digital Release #CatsandDogs3
September 14, 2020

It will soon be raining cats and dogs with the release of Cats & Dogs 3: Paws Unite! from Warner Bros. Home Entertainment, available tomorrow on Digital (September 15) and Blu-ray Combo Pack / DVD on October 13. You will fall for Roger, Gwen and the gang as they tackle the latest conflict for the Furry Animals Rivalry Termination. F.A.R.T. for short lol more...



---
Inspire your Fire and Rescue Helpers with the Magformers Amazing Rescue Set
September 10, 2020

September is when I start thinking about Fall birthdays and the holidays. I like to begin my research early and get ideas for everyone on my list. The Magformers Amazing Rescue Set is perfect for our little ones (over the age of 3) who love to build and create! This 50 piece set offers 20 rescue-concept model ideas, 20 basic model ideas, and 10 planar figures (2D and 3D). more...



---
Grow a Passion for Science with Ooze Labs Colorful Crystal Lab!
September 9, 2020

It's September and kids are heading back to school! The Ooze Labs Colorful Crystal Lab is ideal for your science fan and perfect for our remote learners and homeschoolers this year. No matter where your children are learning this year, surprise them with this fun lab set up for home and help them create and grow their very own collection of bright, beautiful crystals! more...



---
Colorful Name Crayons for Back to School with The Crayon House
August 21, 2020

Back to school might be different for many this year, but no matter if you are going back to school in school, virtual or hybrid model. Your little ones are going to need their crayons and The Crayon House has adorable name crayons that are great for back to school and gift giving. This personalized gift comes in a beautiful personalized gift box, too and is a great gift idea for many occasions, especially back to school. more...



---
Drone Home - The Fun Game with a Real Drone! #SweetSuiteatHome
August 3, 2020

I recently attended my first ever virtual Sweet Suite at Home Toy Event and it was amazing! It was the ultimate online toy party with over 50 toys brands under one virtual roof. One of the new games I got to get my hands on was Drone Home. A fun game for ages 8 and up, good for 2 to 4 players and features a real flying drone! Drone Home is easy to get started. First, charge the Drone: using the included USB cord, plug it in and charge for 10 minutes. more...



---
We Cool Toys - The Best Gifts for Girls #SweetSuiteatHome
July 31, 2020

Last week, I attended my first ever virtual Sweet Suite at Home Toy Event and it was amazing! It was full of fun and excitement, the biggest afternoon (and night) of play event, (which is usually enjoyed annually in NYC). Instead of a trip, invited guests were allowed to attend virtually, through our laptops. It was the ultimate toy party with over 50 toys brands under one virtual roof. more...



---
Hydrate and Refresh with CBD Living Sparkling Water
July 30, 2020

We all know how important water is for our bodies, sometimes, it can seem like the hardest thing to do for me, I am terrible at getting the right amount daily, especially in colder months. When I know I am way behind, I will treat myself to a sparkling water. It is my favorite and it always refreshes and hydrates, whether plain or flavored. more...



---
Book Review: She Laughs by Carolanne Miljavac
June 26, 2020

Sometimes a book can make their way into our lives for a reason! She Laughs is a great reminder to laugh at all life's difficulties. To find the humor in everything, laugh it off! She Laughs had me laughing out loud and sharing bits with friends. I love her rhyming way, so I was not surprised to find a beautiful poem toward the end! A quick, witty, perfect beach read! Sand optional. more...



---
Introducing How to Wash Hand Soaps
June 18, 2020

We all know how important it is to wash our hands to protect us from getting sick and spreading germs, but, we may not be doing it correctly. A new women owned company named How To Wash is a brand that wants to show us how to properly wash our hands and take care of ourselves with a guide for parents to share with our children. Enter to win all four scents... more...



---
Discover your Future Customers with Traffic Secrets by Russell Brunson
June 17, 2020

I started blogging many years ago but never really thought of it as a business. I did it for fun and to keep up my typing skills while learning coding. But, it takes time and I want people to stop by, but how do you get that traffic? I recently signed on to learn about traffic secrets from entrepreneur Russell Brunson by taking part in his 30-day challenge. more...



---
Looking for a Fun Family Game? Try The Rank Game
June 5, 2020

Puzzles and games have been a life saver during this quarantine time and we have been trying out a new game called The Rank Game. And, getting started is very easy. A "Ranker" is chosen and ranks the four items listed on the card and players have to guess how you ranked them! Designed by Dana Brown, a former Walt Disney Imagineer, and Chip Brown, a former Disney Studios producer and Christian publisher more...



---
Choose Salonpas for Pain Management
May 27, 2020

For anyone suffering with pain, daily activities can be hard. By putting medicine right at the site of pain, bypassing the stomach and liver, Salonpas can use less medicine to deliver an effective dose for pain relief instantly. Salonpas is a cost-effective solution for pain management for aching muscles, joint pain and especially for people with arthritis more...



---
Reed's Real Ginger Ale, Ginger Ale Packed with Real, Fresh Ginger
May 19, 2020

I am not a huge soda drinker, but I always have ginger ale on hand. It is so refreshing and something I like to sip on for all its benefits. Ginger has many benefits and I am delighted to learn that Reed's has launched Reed's REAL Ginger Ale – an all-natural ginger ale packed with real, fresh ginger. Unlike mainstream ginger ales on the market that contain almost no real ginger, Reed's REAL Ginger Ale is made with 2,000 mg of real ginger more...



---
Cleancult -- Green Cleaning Supplies Delivered... Yes Please!
May 4, 2020

Now more than ever is the time to order more and more products online and products made in the USA! Cleaning products are getting harder to find in store, stocks are low and our favorite product is not always available, not to mention the fact that many brands use chemicals. I have been learning all about Cleancult. An online company that offers non-toxic cleaning solutions that are strong enough to take on all of life's messes. more...



---
Spring Clean with the Simply Earth Essential Oils Home Detox Box
March 26, 2020

Now more than ever we are Spring Cleaning our home and Simply Earth Essential Oils April Recipe Box is perfect for Spring cleaning with their Home Detox Box! Full of oils and recipes that will help you clean around the home. Oils and recipes always free of toxins and recipes you can use over and over. Get all the information you need and enter our giveaway to win the April Home Detox Box! more...



---
Winc Wine Subscription - New Members Save $22
March 24, 2020

I can't tell you how spoiled I feel receiving a delivery of wine right to my doorstep. Especially during this trying time. No need to stand in aisles searching for the right wine! I can browse through the "aisles" online at winc.com and take my time choosing my monthly subscription of four bottles of wine. It was easy to get started: I took the 6 question palate profile quiz and allowed winc to suggest wines they have based on my answers! I can always swap them out. Satisfaction Guaranteed. more...



---
Take Back the Island of Auroa in Ghost Recon Breakpoint #Ubistars
February 23, 2020

Are you ready to become an elite special ops soldier and survive the island of Auroa? Get ready to battle and explore this mysterious world with many ways to play Ghost Recon Breakpoint, the latest open-world tactical shooter series from Ubisoft. Welcome to the remote land of Auroa, located in the South Pacific. Explore a diverse land from rainforests to deserts to snow covered peaks. Disappear in the jungle or drive all over the land, even explore by air and sea. more...



---
Subscription Box: Brick Loot #LEGO
October 24, 2019

We are huge fans of subscription boxes and LEGO's, so we loved checking out Brick Loot! Brick Loot is a monthly subscription box for LEGO fans. Subscribers receive a fun box every month filled with unique and never before seen items with new themes each month. The Brick Loot box is filled with 4-8 items and Brick Loot exclusives, hand picked by Brick specialists who look for the newest and coolest products for you to collect. more...



---
Goodbye for Now by Welby O'Brien
October 13, 2019

Saying goodbye to a loved one is never easy. While we all have our own way to deal with death, it is so nice and helpful to have a resource for those who need a little help to heal. This book could be that resource and came just in time to offer a friend who recently lost his son. We often do not know what to say, can words even help those grieving? The best thing is just being there for them, offering a shoulder to cry on, and arm for a hug and hope for time to heal. more...



---
Help the Planet with the Reusable Lotus Trolley Bag System #win
September 18, 2019

Bringing your own bags to the grocery store is finally catching on. Some cities are going one step further to ban plastic bags all together (or make you purchase them at the counter) I think it is great and always have a bag in my pocketbook for quick trips. But, for our bi-weekly grocery shopping, I rely heavily on our Lotus Trolley Bags and they are great, oversized reusable bags that make our shopping trips so much easier! more...



---
August is All About Skin Care with the Simply Earth Essential Oil Recipe Box
August 1, 2019

We have been enjoying Simple Earth for months now, each and every month seems to get better and better. Simply Earth offers oils and recipes we can use over and over again! It is a great subscription box, offering subscribers a monthly box of 4 essential oils and 6 fun recipes with most everything you need to make them (sometimes items are pulled from the bonus box) New subscribers receive a bonus box with the regular box order and a $40 gift code to use on your next monthly box. more...



---
July Kid-Friendly Simply Earth Essential Oil Recipe Box! #win
July 1, 2019

I love finding a good subscription box. Simply Earth Essential Oil Recipe Box is one I enjoy month after month. Subscribers receive 4 essential oils with 6 fun recipes and most everything you need to make them (sometimes items are pulled from the bonus box). If it is your first month you will also receive a fantastic bonus box filled with loads of goodies and a $40 gift code to use on the Simply Earth site! more...



---
Who's Ready for a Water Fight? Be Prepared for Summer with ZURU!
June 28, 2019

Summer has finally arrived and we can't wait to make a huge splash with ZURU's latest Summer toys! These fun products will get the kids outdoors and keep them cool and entertained and enjoying the hot days of summer. Stock up, be ready and easily prepare for a great water fight with the latest items from ZURU. This season's hottest items include: Bunch O Balloons Self Sealing Party Balloons, Bunch O Balloons 100 Self-Sealing Water Balloons, Bunch O Balloons Rotten Egg, and X-Shot Fast Fill Water Blaster. more...



---
Subscription Box: Succulents Box
June 26, 2019

Subscription Boxes are all the rage and I recently heard about the Succulents Box and jumped right on it. I love succulent plants, they are so hardy, beautiful year round and easy to take care of! Succulents Box offers 1-4 plant monthly subscriptions and you can also order plants separately. They come packaged in bubble wrap and usually in a plastic container ready for a pot. more...



---
The Essential Oils Diet Book #Giveaway
June 21, 2019

Bestselling author Dr. Eric Zielinski and his wife, natural health guru Sabrina Ann Zielinski (Dr. Z and Mama Z) join forces in their new book THE ESSENTIAL OILS DIET: Lose Weight and Transform Your Health with the Power of Essential Oils and Bioactive Foods. Available from Harmony Books for $25. Enter to win below. This new book introduces readers to a sensible, evidence-based, two-phase program. more...



---
Follow your Gut with Gut Connection from Country Life #momsmeet #CountryLife #GutConnection #ItsAllConnected #GutHealth #ad
June 20, 2019

Did you know? An unbalanced gut microbiome may lead to bloating, digestive discomfort, and irregular bowel movements. To feel happy you have to feel healthy and gut health is so important. It balances out the whole body. Country Life believes that good health is an important part of treating yourself well. With over 40 years of expertise in providing wellness, Country Life offers vitamins, minerals, and speciality supplements to help us stay happy and healthy. more...



---
Ollagift Celebrates All Things Unicorn #Giveaway
June 18, 2019

Do you have a unicorn fan? Be sure to check out ollagift.com for an array of beautiful gifts all unicorn themed. School ends for my two kids today and while we are ready for the summer, it is never too early to start thinking about school supplies for the new school year and a backpack is high on the list. more...



---
Father's Day Gift Idea: The Ritual of Samurai Refreshing Ritual Gift Set
June 3, 2019

The Ritual of Samurai Gift Set, designed for men, is inspired by the grooming traditions of the ancient Japanese warriors to help you master the art of looking and feeling your best. This set contains the finest in high performance grooming essentials including Samurai Shower Gel, Yuzu Shower Gel, Shaving Cream and a 2 in 1 Shampoo & Shower Gel. Harness more confidence this Father's Day and celebrate with Rituals! more...



---
June is Summer Loving Month with Simply Earth Essential Oil Recipe Box - Enter to win!
June 1, 2019

Summer is coming and soon we will be enjoying the outdoors much more! Whether it will be lazy days on the beach or active days in the backyard. Enjoy the great summer loving recipes featured in the June box of Simply Earth Essential Oil Recipe Box. Recipes like Beachy Hair Spray that works on wet or dry hair for a natural sweet scented spray or my favorite recipe: After Sun Blend which will bring a cooling relief to sun kissed skin. more...



---
Father's Day Gift Idea: JORD Watches
May 21, 2019

Father's Day is around the corner (June 16) and if you are looking for a fun gift idea, consider JORD watches. Watches are one accessory my husband loves and he can never have too many and he really likes the unique style of the wooden watches. The artists at JORD value sustainability, efficiency, and experiential living and design beautiful wood pieces for both men and woman that come beautifully packaged in a JORD box! more...



---
May is Pet Care Month with the Simply Earth Essential Oil Recipe Box
April 29, 2019

Many people with pets shy away from essential oils because some oils are really bad for our four legged friends. But, if you have not already signed up for the Simply Earth Recipe Box and are a pet owner, now is a perfect time to try it out because May is all about Pet Care. Simply Earth takes the guessing out of what essential oils are ok for our pets with their Pet Care Box for the month of May. more...



---
Mother's Day Gift Idea: The Ritual Of Ayurveda Balancing Ritual Gift Set
April 28, 2019

Mother's Day came a little early for me thanks to Tryazon. I received an amazing gift set from Rituals. Enriched with Indian rose and sweet almond oil, the products in The Ritual of Ayurveda Balancing Ritual Gift Set inspire inner harmony while leaving your skin beautifully nourished and lightly scented. A great gift idea for Mother's Day! more...



---
Gift Guide: Cave Tools Kabob Rack
April 27, 2019

Spring has finally arrived and soon we will be back outside cooking on the grill. It is a great time of year and we cannot wait to try out the Cave Tools Kabob Rack. The Cave Tools Kabob Rack is made of strong steel and easily expands to fit any size skewer and any size grill, as well as the oven, and the notches lock skewers into place, whether they are round, square, wood or steel! more...



---
Experience a Purifying Cleanse with Yardley's New Activated Charcoal Bath Bars #yardleycharcoal
April 25, 2019

Yardley is a brand name I have known for years. First introduced to me by my Mum, who would always use their bar soap. Did you know Yardley was the first to manufacture and sell Lavender soap in London? Yardley continues to pride itself in creating rich and iconic fragrances as well as reinvent and adapt to changing times with new fragrances and products every year. more...



---
Simply Earth Essential Oil April Home Care Recipe Box
April 9, 2019

I hope you had chance to enter our March Simply Earth Giveaway! It was a great box for Wellness featuring recipes for a sleep spray, bath soak, and more. It sold out fast! This month is all about Home Care, with recipes for a Lemon and Nutmeg Dishwasher Detergent, Natural Laundry Detergent, Laundry Stain Remover Roll On, Foaming Hand Soap, Tea Tree Lemon Surface Cleaner, and a Natural Home Diffuser Recipe. more...



---
Fix Your Favorite Readers with the Snap It Eyeglass Repair Kit
April 7, 2019

If you are like me, you may have a load of readers stashed around your home. No matter how many I purchase, I always have that one pair that is my favorite. Now, when they break because of a lost screw, I can fix it in a flash. No need to throw them away or run out to buy a new pair. I can fix them with Snap It. Snap It is a fantastic kit to have in your house, car, purse or backpack. more...



---
Try the Fine Chocolate Club Subscription Box for FREE
March 29, 2019

Fine Chocolate Club is a small chocolate retailer, delivering fine chocolate bars from all over the world to your doorstep each and every month. Fine Chocolate Club also believes in helping others and provides a small group of farmers the resources they need to improve not only their harvest, but their sales of the Cacao they grow. more...



---
Royal Craft Wood Bamboo Kitchen Organizer
March 13, 2019

Growing up, my parents were very clean and organized. My Mum would always say "A place for everything and everything in its place." If you needed anything or asked for anything, she could go right to it and get it. It is a great way to be. Kitchen organization is ideal, too! Especially if you cook at home often. It can make things run smoother and more efficiently. more...



---
Cave Tools Beer Can Chicken Kit
January 29, 2019

Cooking a chicken is easy. It feeds a family, and the leftovers are perfect for many recipes. The Cave Tools Beer Can Chicken Kit makes delicious juicy chicken. Simply, cook the chicken between 350 and 375 degrees for best results. Depending on the size of your chicken, cook for 1 to 2 hours. I cooked ours for one hour on 375, then another hour at 350. We had delicious, juicy chicken and cannot wait to try it on the grill outside! more...



---
Ellie Claire Journals #ellieclairegifts
November 14, 2018

Journaling is said to be one of the best ways to reduce stress and clarify thoughts and feelings. It has a huge positive impact on physical well-being. You do not have to do it for long. Around 15 minutes is ideal. Yet, if you are just starting out, try not to focus on time, or worry about spelling and grammar. This is your private journal, draw and write without too much thought and just let it flow. more...



---
GIVEAWAY: Bust a move with Just Dance 2019 #Ubistars
October 31, 2018

Just Dance 2019 is offering their tenth game in the Just Dance series developed by Ubisoft. Like all previous installments, players mimic the on screen dancers. It has returned to the use of a smartphone for a controller in the Xbox One version and a new feature tracks your dance habits and suggests content you might like. Up to six players can join along. more...



---
ZIPIT Grillz Backpacks #ZIPIT #GrillzBackpack
October 30, 2018

Kids these days only want the coolest backpacks and ZIPIT Grillz Backpacks are so cool and practical, too. With its large interior pocket, it will fit everything you need for school, like notebooks, binders, tablets, lunch bag, and snacks. The Grillz backpack from ZIPIT is not just for school! Use it for weekends away or keeping your stuff safe while riding your board or bike! There is so much room in this well-made backpack! more...



---
GIFT GUIDE: Assassin's Creed® Odyssey #Ubistars
October 29, 2018

Assassin's Creed Odyssey is the eleventh main installment in the Assassin's Creed series developed by Ubisoft. In this installment, we go back in time to ancient greece to write our own epic odyssey and become a legendary Spartan hero. "Forge your path in a world on the brink of tearing itself apart. Influence history in an ever-changing world shaped by your choices." more...



---
Cave Tools Barbeque and Cooking Gloves
October 28, 2018

Fall is my favorite time of year and we enjoy cooking indoors much more when the weather cools down. We get good use out of our oven. But, we have never really found a suitable oven mitt and end up using our dish towels, which really do not work. We have been trying out another great product from Cave Tools with their Heat Resistant Barbecue & Cooking Gloves. Cave Tools Cooking Gloves are perfect for the oven, grill, barbecue and smoker. more...



---
Meal Subscription Service - Hen in a Hurry
October 11, 2018

Now school is back, and the holidays are fast approaching, life can get busy! Why not try a new meal subscription service called Hen in a Hurry. Hen in a Hurry is made with clean, sustainably sourced, responsibly raised ingredients from trusted farmers. more...



---
All Things Unicorn at 100 Unicorns
September 8, 2018

Sometimes you stumble on a site and thank your lucky stars. This is how we felt when we found 100 Unicorns. There is something special about unicorns and this shop highlights all their goodness and then some. 100 Unicorns is indeed a store of magical things, featuring clothing, accessories, jewelry and more. You are going to just love browsing their beautiful site and will find many great gift ideas for any unicorn lover. more...



---
Family Game Night: Rooster Race by RoosterFin Games
September 6, 2018

Playing cards with your children is a great way to introduce numbers and counting. Fun and easy games like Rooster Race is a great way to get your young ones started and having fun with math. It does not seem like an educational game at all, yet it is and fun for the whole family. Awarded the 2017 Seal of Excellence by Creative Child Magazine. Rooster Race is a high low game of fun for 1-5 players ages 5 and up. more...



---
Dead Soxy: The swanky socks to wear this summer!
July 19, 2018

We have been trying out the best no show socks on the market and you are going to want to pick up a pair or two for yourself. Dead Soxy No-Show socks are a cool, easy way to wear your favorite shoes this summer without the worry of blisters or your socks to show, although if they do, these are the socks you will want to show off. Soft and durable, Dead Soxy socks will never fade or shrink and are guaranteed to stay in place. more...



---
What Time Is It? It's Pizzer Time #homemadepizzadelivery
July 3, 2018

If you are anything like my family. We like to order in pizza a few times a month. We love pizza. We recently discovered Pizzer Time, a subscription/membership based program and we may never order in again. Pizzer Time provides all the fresh ingredients and cooking utensils needed to make the perfect pizza pie from your very own kitchen. more...



---
Review: Winc Wine Delivery - New Members Save
June 23, 2018

If you are a wine drinker, how amazing it is to get it delivered to your door. No searching through the aisles... allow Winc wine service to offer personal recommendations for you and experience new wines! Winc's wine delivery service offers a monthly membership that ships wine right to your door. Sample new wines, or order favorite ones. more...



---
Xtava Infrared Hair Straightener -- A Must Have Beauty Tool
June 17, 2018

No matter how I dry my hair, I always finish it off with a hair straightener to tame my frizz. I have been trying out the xtava infrared hair straightener and I do not want to use anything else, it is fast and easy to warm up and tames my frizz while leaving hair sleek and shiny. A must have beauty tool. Find it on amazon and enter to win. more...



---
Cave Tools Salad Spinner -- A Must Have Kitchen Tool
June 12, 2018

Summer is finally here and we love getting outside and the BBQ back in action. There are many side dishes to go with a beautiful piece of meat in the summer and Cave Tools Salad Spinner cuts preparation in half, offering a sturdy BPA free plastic bowl that can go from rinse to refrigerator, while you prepare your meat. more...



---
Winc Monthly Wine Delivery - Special Offer for New Members
May 26, 2018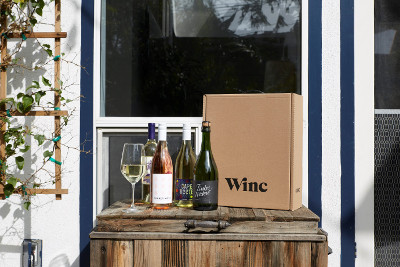 Summer is almost officially here and it's a great time to sample Winc's wine delivery service. With more guests stopping by to enjoy the summer weather, enjoy hastle free wine ordering with Winc. Through our link, new members will receive $22 off their first order at Winc more...



---
Gift Guide: Mama's Jewelry Review
May 25, 2018

Did you happen to catch our Mama's Jewelry promotion for Mother's Day? We were sharing a special offer and learning about their beautiful custom rings. (Thanks to US Family Guide.) Mama's Jewelry has been designing jewelry for over 30 years. They have mastered the art to bring us beautiful pieces at affordable prices. more...



---
An Adorable New Book for Toddlers: One Christmas Bear
November 29, 2017

Count the joys of Christmas with Christmas Bear and his arctic friends in One Christmas Bear, the new board book for toddlers and preschoolers by Anne Vittur Kennedy. Little ones will love to count seasonal elements, such as crunchy candy canes, colorful ornaments, and frosty snowflakes, and parents will appreciate the emphasis on family, friends, and the sweet depiction of the reason for the season—Jesus' birth! more...



---
Review: Butfulake Gaming Headset with Mic
October 27, 2017

My son is a massive gamer. We love watching him play from time to time but sometimes his games are loud and distracting and he would like to chat with his friends online, so this headset is ideal for him (us) and any gamer out there. We are excited to continue to try out and test the Butfulake SL-100 gaming headset for our Xbox One. With crystal clear, theater-like sound, this lightweight headset has many highlights. more...



---
Book Review: All Fish Faces by Tam Warner Minton
October 24, 2017

My husband is a big fish fan and has a beautiful fish tank. He truly loves flipping through the pages of All Fish Faces, full of colorful, fun, tropical fishes. Do you have someone in your life who loves ocean life? It is a great book idea for the little fishes on your Christmas list or your own readers' list, to consider ALL FISH FACES: Photos and Fun Facts about Tropical Reef Fish. more...



---
Book Review: Deadly Proof by Rachel Dylan
September 23, 2017

Deadly Proof is a fast paced legal thriller with likeable characters and an interesting story that is easy to follow. I jumped right in and thoroughly enjoyed it, I did not want to put it down. I was not surprised to learn the author Rachel is an attorney, I really enjoyed the way she added proper legal jargon to her story. Deadly Proof is full of suspense with a little bit of romance and faith, all done very well, nice and light. It is the first book in the Atlanta Justice series. more...



---
Review: Cave Tools BBQ Grill Light
August 7, 2017

Grill lights are not something you think you may need, until you do. Your BBQ party may go well into the evening and you might want to throw a few more things on the barbie before people start to leave, or maybe you had a long day and want to enjoy a quick burger for a late night dinner. The Cave Tool BBQ grill light is ideal for your BBQ needs and fits right on your grill handle for direct lighting. more...



---
Children's Book: Touch The Earth by Julian Lennon
April 11, 2017

I love it when a celebrity uses their status for good. Julian Lennon has been doing this for years with his White Feather Foundation and now through his new book: Touch The Earth, a magical children's picture book he wrote along with best selling author Bart Davis. Touch the Earth is a lovely illustrated book releasing in celebration of Earth Day! more...



---
Just Dance 2017 - The Workout in Disguise of Play #Ubistars
March 22, 2017

Just Dance 2017 is the eighth installment in the Just Dance franchise. As usual, players mimic the dance routine of an on-screen dancer to a chosen song, scoring points along the way, based on accuracy. Dance Quests, Sweat (workout and playlist modes), Just Dance TV, and World Dance Floor features have been retained on this installment, offering plenty of easy going, to hard core song/dance choices. I think it is a workout in disguise of play. more...



---
Using Biz Detergent for More Than Just Your Laundry Needs #stainfighter #sponsored
March 21, 2017

Laundry is something we all do a lot. With my family of four, laundry can pile up quickly, yet I like to stay on top of it, throwing a load in as soon as the basket is full. I recently became a Biz Ambassador and have found our new detergent. Biz has more stainfighters than any other brand, making colors brighter and whites whiter. You can add it as a boost to your usual detergent for stubborn stains, yet it also works great alone! more...



---
If You Are Considering A Meal Kit - Try Home Chef and Save
March 17, 2017

We are all about home cooking in my house and nothing speaks to me more than a little help in the kitchen. Making 3 meals a day for my family of four, can not only be time consuming, with shopping, cooking and cleaning up, but it is not always easy to think up recipes every week, although some meals are staples because they are good and requested, as well as enjoyed by all. more...



---
Review: Wipenote - A Dry Erasable Notebook
March 2, 2017

A product came my way that I wish I had years ago. It is perfect for so many reasons. It is a dry eraseable notebook called Wipenote - Genius! A great tool for sketching, note taking, kid drawing, and list making. A perfect gift for any artist! Whether you're celebrating a birthday, anniversary, graduation or engagement – consider Beyouneeq's Wipenote Notebook. more...



---
Family Fun at Ice Castles in Lincoln, NH
February 24, 2017

On our recent trip up north for February school vacation, we took a detour to Lincoln, New Hampshire to check out the handmade Ice Castles. These Ice Castles, handcrafted from ice, are currently offered in 5 locations: UT, NH, MN, WI and AB and although we have had some unseasonably warm weather, these Ice Castles are still standing tall and are worth a look in person! Check out their website for temporary closures and current up to date hours. more...



---
Book Review: I'm Going to Give You a Bear Hug by Caroline B. Cooney #BearHugs #Flyby
January 28, 2017

With its fun rhyming way and cute illustrations, I'm Going to Give You a Bear Hug is an adorable quick read aimed for kids ages 4-8 yet delightful for all ages and although a great bedtime story, it can be enjoyed any time of day! Pick it up for your young readers and enjoy all the animal ways you can enjoy a hug book! A perfect starter book. more...



---
Review: Scrape-a-Round Ice Scraper
January 9, 2017

We have had an abundant of snow this past weekend to test out the Scrape-a-round ice scraper and if you are tired of scraping your windows the old fashioned way, then join the many who have switched to Scrape-a-round. You will scrape your windows clean in half the time compared to regular ice scrapers with the world's best windshield ice scraper: Scrape-A-Round. more...



---
All Natural Baby Products From Hip Peas
January 4, 2017

We all know our skin gets drier this time of year and babies are no different. Keep your baby's skin smooth, moisturized and protected with skin-loving ingredients gentle enough for their delicate skin from Hip Peas. Hip Peas offer safe and natural hair and skincare products for babies, children and sensitive adults without any added toxins. more...



---
Christmas Gift Idea: Gnoments
December 12, 2016

I find the hardest people to Christmas shop for can sometimes be my parents. There are a couple of staples that I will always wrap for them, like a new hat or gloves, but sometimes, I like to look for something cute and fun! Gnoments are very cute and fun and as soon as my daughter and I opened our Gnoments box - we thought of Nana and Papa! more...



---
Macy's 2016 Holiday Gift Guide
December 7, 2016

Macy's has been my favorite Department Store since the 80's and its Jordan Marsh days. I loved it for work clothes at the time and found it a perfect one stop shopping for all on my Christmas list. With a variety of well-made, long-lasting choices, more...



---
Stocking Stuffers: Watchitude for Kids
December 4, 2016

Are you looking for a cool and trendy Christmas gift for your child this season? Watchitude super fun slap watches offers brightly colored designs and fun prints that are just as unique as your youngster. Designed for kids ages 4 - 12, these watches are "slap on" meaning there aren't any buckles for little fingers and they are fully adjustable for small wrists. more...



---
Children's Book: Charlie the Tramp by Russell Hoban
December 3, 2016

Nothing quite beats the classics when it comes to books. Their simplicity and charm has me searching for them often, especially to share with my children. Charlie the Tramp is a classic and an adorable story about a young beaver who wants to be a tramp when he grows up, thinking he wouldn't have to work too hard. Celebrating its 50th Anniversary - this beautiful hardcover edition would make a lovely gift for Christmas. more...



---
Christmas Gift Idea: Cosmic and Eternal Love: An Everlasting Love Story & Coloring Book by Amrita Sen #cosmicandeternallove #amritasendesigns
December 2, 2016

Nothing beats stress better than taking time for oneself and picking up a book to read or color is a great way to unwind, pass the time, or an activity to enjoy with your children. Coloring was always my favorite thing to do as a child and I love that more and more adult themed coloring books are becoming available. more...



---
Beck Valley Book Tour: Overcast Sunset by Joyce T. Strand
November 30, 2016

Brynn Bancroft's enjoyment at running her former husband's winery is overcast by a rash of troubling burglaries and her inability to reconnect with her ex. When she receives an urgent phone call from an old college friend requesting that she speak to an investor, she welcomes the interruption. Unfortunately, her friend's business activities intrude on her routine. more...



---
Stocking Stuffer: Amy Grant's Tennessee Christmas CD #TennesseeChristmas #flyby
November 28, 2016

Nothing gets you ready for the holidays more than Christmas music, and you may have a new CD to add to your favorite Christmas collection with Amy Grant's Tennessee Christmas. With a total of 13 songs, from classics like, White Christmas, Joy to the World, and Baby It's Cold Outside, a new version of Tennessee Christmas, and a few new ones, too. Amy does not disappoint with her first new Christmas CD in almost 20 years. more...



---
Stocking Stuffer: Hickies No Tie Shoelaces #LifeWithoutLaces
November 27, 2016

Even though my kids can tie their shoelaces, they still have not mastered the pull, yet we thought mornings would be so much easier and their shoes so much funner with our new Hickies lacing system solution. These laces turn any pair of sneakers into easy slip-ons. Easy to "install" these laces are great and a perfect gift (and solution) for any age, from kids to adults. more...



---
Christmas Gift Idea: Cave Tools Multipurpose Hook Rack
November 23, 2016

Cave Tools Multipurpose Hook Rack is perfect for hanging many items, it would be great right next to an outdoor grill for all our BBQ utensils, or it could be used in a kitchen for a few indoor utensils, it would work great in a bathroom for towels and robes, or maybe in the closet for belts and clothes. It could be used to hang coats in the foyer or hall, or maybe in our daughter's room for her necklaces and shawl. more...



---
Christmas Gift Idea: Urban Market Bags
November 22, 2016

In an effort to limit grocery bags, many national grocery chains charge customers up to $0.10 per grocery bag for their plastic grocery bags. And, although many chains offer their own reusable bags to purchase, I always feel bad going in one shop with another shops shopping bag and I like a few markets in the neighborhood. more...



---
Book Review: The Moon Inside by Sandra V. Feder
November 8, 2016

My two kids are so different from one another when it comes to bedtime. One will gladly fall in, while the other will stall all the way. We try the story, hugs and pile ALL of their favorite stuffed animals around them for company and still they want us by their side. Most of the time I give in, how hard is it to cuddle for a few extra minutes, its fine if you can tip toe away without waking them, right? Sometimes, I fall asleep though ha. more...



---
Turn any Pair of Shoes into Custom Fitting Slip-ons with Hickies
November 6, 2016

To ease the morning rush, we are excited to try Hickies lacing system. The system that turns any pair of shoes into custom-fitted slip-ons. A perfect gift for any age from kids to adults, with a wide range of colors. Hickies are an unexpected, fun and extremely functional product. One size fits all! Offered for Kids, Adults and in Metallic. more...



---
Revive your Hair with Reviv3 Procare
November 3, 2016

I have noticed my hair getting thinner and courser with age. So, I was more than happy to try a new system called Reviv3 Procare. This 3 part system made its initial product debut in Italy, and is now available in the US exclusively in top salons and now online. The system involves three easy steps: PREP, PRIME, and TREAT. Clinically proven to restore natural vivacity and thickness to both hair and scalp. more...



---
Motivating Young Readers with the Series: Sally Loves...
November 2, 2016

Sally Loves... is a lovely positive children's book series by author and illustrator Jody Mackey. Her books: Sally Loves to Swim, Sally Loves to Dance, Sally Loves Horses, and Sally Loves Coloring, Activities & Sticker Book, paint a picture of what is important to her, which includes family, friends, pets, favorite sports, and activities. more...



---
Jazzing it up with Jazz Loves Disney CD
November 1, 2016

Disney movies have been a huge part of my life, they have made such an impact. I have been watching them for as long as I can remember. Back when they were on VHS tapes, I collected them. One of my first favorite movies was Lady and the Tramp. I love Lady and the Tramp, so sweet, so colorful with a lot of catchy songs. All Disney songs are catchy and such a big part of their movies! It would be hard to choose a favorite, because I truly love them all! more...



---
Book Tour and Giveaway: Between Heaven and Hell by David Burnett
October 31, 2016

One war... Opposing sides ... It's a recipe for heartbreak. In a war that pits Lucifer against the Army of Heaven, it's a recipe for disaster. The lives of Adryel and Ramael, two young angels who are in love, are altered forever when God determines to create humans. His decision is met with scorn from Lucifer, one of the archangels. The humans, he asserts, will cause evil and chaos throughout creation. more...



---
Book Review: Chicken Soup for the Soul - Simply Happy
October 24, 2016

Prior to becoming publisher and editor-in-chief of the iconic series Chicken Soup for the Soul, Amy Newmark sat down and read more than 100 Chicken Soup for the Soul books. She says that her "crash course in Chicken Soup for the Soul advice and wisdom" left her happier, more relaxed, more compassionate, and more grateful for the blessings in her life. And she reports that her education has continued as a result of the tens of thousands of additional revealing, personal stories she has read since that initial immersion. more...



---
Childrens Book: The Adventures of Celia Kaye by Kaitlin Puccio
October 19, 2016

Food allergies are nothing to joke about and sadly, over 50 million Americans have allergies of some sort. Now more than ever, it is important to learn about these food allergies including Celiac Disease, an intolerance to gluten. For children it can be a little confusing to understand, so author Kaitlin Puccio created the character Celia Kaye and shares her story in the new book: The Adventures of Celia Kaye. more...



---
Miss Danielle's Preschoolbuds Books
October 17, 2016

Miss Danielle is busy making a massive impact to her community! Along with her fabulous Preschoolbuds children's books, Miss Danielle also founded London Day School, a premier, private educational and enrichment academy in New Jersey. Her Preschoolbuds books have recently been turned into a TV series that is available on Amazon Prime and also on Children's Television Network more...



---
Dry Skin Relief with Zim's Max Crack Creme Creamy Daytime Formula
October 17, 2016

Fall and winter weather is just around the corner, bringing sweaters, boots, and painfully dry skin back into our life. It's time to put away those light summer moisturizers and reach for Zim's Max Crack Creme. The best way to combat dry skin is by applying a moisturizer every day! Zim's Max Crack Creme is a creamy daytime formula that is soft and silky and will soften even the driest skin. more...



---
Book Tour and Giveaway: The Fabulous@50 Re-Experience
October 13, 2016

Baby Boomer women have spent decades suppressing their own wants and desires, and losing themselves in the expectations and demands of culture, parents, partners, and children, working hard to please and care for almost everyone but themselves. They've been misunderstood by marketers, politicians, millenials, most men .. and last but not least, themselves. The time has come for these strong, beautiful, and fabulous women to discover, reveal, and honor their true selves. more...



---
Meet Q the Monkey from EQtainment #tryazon #qwunder
October 13, 2016

We love getting board games out and playing with our kids and we were all over the moon to try out a Tryazon Party with EQtainment. EQtainment offers a fantastic line of products getting our kids reading, talking out loud, and jumping up and down, all while learning social skills, creative thinking, and balance. Boost your child's EQ with Q the Monkey. more...



---
Chillafish BMXie Balance Bike #TALKBMXIE
October 12, 2016

While balance bikes are all the rage in Europe, they are still taking a little time making it over here to the U.S. My two did not start on a balance bike, yet, I always wanted to get them one. They are just not that readily available here. That is until now! The makers of the best balance bike out there: Chillafish is now available on Amazon. Let me share with you the benefits of starting your toddler on a balance bike. more...



---
Review: Kids 14k Gold Genuine Birthstone Earrings
October 11, 2016

We recently received an October Opal Birthstone Earring Set from KidsGold-14k for Kids to review. They are 14k Gold .50ct TW Genuine Opal Earrings and are perfect for young girls! Truly an adorable size for girl's first set of earrings and a perfect hand me down for generations to come! My daughter thought they were so sweet and loved the box, and cute tote bag that comes with it! Money Back Guarantee. more...



---
Book Review: Sneaky Blends by Missy Chase Lapine
October 7, 2016

Sneaky Blends is a genius cookbook that will have you adding nutrients to your meals without knowing it. Based on pureed vegetables, the author, Missy shares 10 main purees and over 100 recipes to use them with that will not only add nutrients, fiber, and antioxidants, but taste and vibrant color, too. First created in her previous book series: The Sneaky Chef for a way to get nutrients into her kids meals, Missy realized that us adults like to eat healthy, too. more...



---
Valentia Night Revive Retinol Serum
October 4, 2016

The best time to apply facial serums and moisturizers is at night. So, while we sleep, the product has time to do its magic. Valentia has a new nighttime product with retinol called: Valentia Night Revive Retinol Serum. If you are new to retinol, it is suggested to take it slow, using it sparingly, and using it only two to three times a week. If it does not cause too much redness or irritation, increase it gradually until you can tolerate it every night. more...



---
The Moodsters Teach Young Children the Fundamentals of Feelings
September 28, 2016

Do you have a young child that has trouble expressing their feelings? The Moodsters can help! The Moodsters are here to educate, entertain, and enhance the social and emotional development of children. Offering ways for our kids to learn the vocabulary they need to describe their feelings and to help them understand and manage their emotions. more...



---
Honestly Cute Baby Line Exclusively at Target #jakkstoys #honestlycute
September 22, 2016

Yes, it might be a little too early to start thinking Christmas, but we have been reviewing an adorable line of baby doll toys and accessories from Honestly Cute that might just get you excited to cross off a gift or two on your list. These cute toys will be sure to please your young ones this Christmas. We are already huge fans of Jakks Pacific Toys with their Mi World, tsum tsum's, and World of Nintendo Figures more...



---
Subscription Box: Boka for Oral Care
September 9, 2016

Dentists recommend changing our toothbrush every three months and especially after a sickness. Why not eliminate the need to remember dates with Boka Subscription Service. Boka offers an easy to use service that gives you the option to sign up to automatically receive a new supply of brushes for you and your family every three months. more...



---
Challenging Courses and Loads of Fun at Candia Springs Adventure Park
August 15, 2016

Are you ready for some excitement? How about a workout in disguise? There is still plenty of time this summer to head to Candia Springs Adventure Park in Candia, N.H. for lots of fun with their aerial obstacle courses, zip-lines and off road adventure. While the water park is perfect for splashing around and cooling down with their water slides, splash area, pool and pond, my family and I recently geared up and tested our endurance with the amazing adventure park in the woods. more...



---
Review: Monkey Mat, The Portable Mat #MonkeyMatLifestyle
August 11, 2016

We have been trying out a great multipurpose mat called Monkey Mat - great for any activity that requires sitting on the ground, like picnics, at the park, or at the beach. It is ideal for airports, or when visiting friends, so you do not worry about baby making a mess, or spilling anything. We thought the handy attached zippered bag was great and the lightweight mat very useful. more...



---
Book Review: Unofficial Minecraft Lab for Kids
July 20, 2016

Have your kids become Minecraft crazy like mine? I put off purchasing it for as long as I could and then wondered why once I realized all the marvelous things they are learning! I love it when they find each other in their world and build together - such fun! Sometimes though, it is good to take a break from technology, so the Unofficial Minecraft Lab for Kids is ideal. more...



---
Celebrate the Gift of Birth with Baby's Collection #parfum
June 13, 2016

They say having a baby is one of the biggest and happiest of moments in life and leave it to a perfume designer to come up with the ultimate gift to celebrate a newborn. In celebration of her own grandchildren, Martine Micallef created Baby's Collection, a perfume set specially dedicated to toddlers. more...



---
50 Foot Expandable Garden Water Hose by RY Gardener
June 8, 2016

My husband has gone through a few spray nozzle's for our hoses, they would not last long, and then we finally upgraded from our tired, old-fashioned, heavy, green hose, and tried an expandable one, the nozzle lasted, but the hose did not, it was soon damaged from rubbing on the ground (driveway). We loved how lightweight the expandable ones are, so we were happy to try another version and are very pleased with the RY Gardener hose. more...



---
Subscription Box: Kidstir - Cooking Kits for Kids
June 3, 2016

Do you have a budding chef at home? Help them learn to cook with Kidstir, a monthly subscription service offering home-delivered cooking kits that provide hands-on food adventures for our children. Once a month, receive 3 recipes, that have been tried and tested with real families to ensure that everything is fun, learning-filled, easy to use, and delicious. more...



---
Father's Day Gift Ideas: Awesome Box Photo Gift
June 1, 2016

For Father's Day this year, why not enjoy a brand new way to give a memorable photo gift with AwesomeBox. The process is easy to do online and takes no time at all for an Awesome Box Photo Gift. Each 5.25" x 5.25" card features a photo of your choice on the front and a personal message on the back. This collection of cards fast becomes a time capsule of your favorite cherished memories, packaged in a keepsake box. more...



---
Children's Book Review: Remember, Just Be You by William Campbell
May 31, 2016

I am always on the hunt for fun books to offer my children, ones they will enjoy, ones they will want to read again (and again), and ones that will send a positive message. Remember, Just Be You is all three and such an inspiring story about a young boy named Mark, who was very concerned about his first day of school. Mark wondered if he would be good at something, like his classmates and wanted so badly to fit in more...



---
Father's Day Gift Ideas: Cave Tools 3 Piece Stainless Steel BBQ Tool Set
May 24, 2016

What do we give our great, grilling men this Father's Day? (Sunday, June 19th) A Cave Tools 3 Piece BBQ Tool Set. These oversized, stainless steel utensils are perfect for any grilling needs. Made with 20% thicker stainless-steel, this dishwasher safe set is stronger and more durable, with longer handles for easy flipping and grilling. Built to last! more...



---
Neilmed Naspira Nasal-Oral Aspirator
May 23, 2016

Sometimes we can all get such a stuffy nose, any relief is worth its weight in gold. But, for babies and toddlers, they are still too young to properly blow their own noses, so a little help is always welcome, this is where the NeilMed Naspira Aspirator comes in handy, an effective Nasal-Oral suction device that can be used two ways; either as a bulb aspirator or parents can suction by mouth to alleviate nasal congestion in babies and small children. more...



---
Book Review: The League and the Lantern by Brian Wells
May 13, 2016

As parents, we all want our children to get lost in a good book. There is just no other eye opening experience like it! To instill a love of reading at a young age will do wonders for our children and have I got the book for you! The League and the Lantern is a fantastic and entertaining read. Full of fun and excitement with a positive approach, everything you want your kids to be engrossed with in a book! We can't wait for the sequel. more...



---
Book Tour: Loving Emmi by Barbara Boswell Brunner
May 10, 2016

In this highly anticipated sequel to the best-selling Dog-Ma, The Zen of Slobber, Izzy, the feisty and ferocious terrier, has lost her eyesight. Following on the heels of this devastating loss, her arch-rival Morgan - a gentle giant of a Rottweiler - suddenly succumbs to cancer. Finding herself a lonely-only, it's not long before Izzy finds herself nose-to-nose with her humans' new pet project: a foster Rottie pup also named Morgan. more...



---
Book Tour: Go Clean, Sexy You by Lisa Consiglio Ryan
May 9, 2016

Amazon best-seller is now in a second print run, Go Clean, Sexy You not only serves up a collection of delicious recipes, but offers a holistic approach on how to live a healthier life—putting whole foods into your body, detoxing every season to regularly cleanse your system associating with those who fuel you not bring you down, and managing stress with activities that bring you back to balance. more...



---
IntelliGLASS Screen Protector
April 17, 2016

IntelliGLASS is a leading line of screen protectors for your devices from the company intelliARMOR. Offering screen protectors with a unique layering process that adheres to your phone or tablet's screen easily and without bubbles, all while leaving no residue. With a treated glass layer to have greater scratch resistance than steel, finalized with a smudge resistant outer layer that repels fingerprints to make cleaning easy. more...



---
Book Review: The Immigrant Wife by Madhu B. Wangu
April 8, 2016

As a girl on the brink of womanhood in 1960s India, Shanti Bamzai has big dreams. Rather than enter into an arranged marriage like her sister, Shanti embarks on a journey into the unknown, leaving her family home behind for an education and a chance to chart her own destiny. more...



---
Valentia Clear Lift Revitalizing Serum
April 1, 2016

The brand Valentia was named after the Roman Goddess of healing, who relied on nature's gifts to heal the citizens of Umbria, from matriarchs seeking to maintain their youthful look to farmers seeking help for sun damaged skin. The goddess used berries, herbs, barks and other natural ingredients. more...



---
Skin Repair: Molecule 32
April 1, 2016

Molecule 32, also known as M32, is made with Fulvic Acid that heals and reconditions aging skin! It is both a quick fix and a long-term solution for healing skin problems, such as the occasional breakout, skin inflammation, sunburn, mosquito bites or hives. Reach for immediate relief with Molecule32 Heal Rescue Lotion. more...



---
Children's Book: Under the Sea Holy Bible
March 29, 2016

The Under the Sea Holy Bible is a perfect gift for children ages 6 to 10 and would be a great gift to offer kids making their First Communion this May! Themes of underwater fun and sparkling animated fish adorn this wonderful children's Bible. The hardback cover has foil and sparkle and the interior has a few colorful inserts featuring whimsical underwater scenes yet this is a proper Holy Bible. more...



---
Freedom Mentor Review: How to be a Real Estate Investor
March 28, 2016

Many people dream of owning their own home one day, but it can seem far fetched for some. There is so much to know about the process and many are easily put off! Phil shares tried experiences from his students as well as experiences he had himself that allowed him to go from being homeless to a homeowner of many homes. more...



---
Cave Tools: The Ultimate Meat Tenderizer
March 18, 2016

A meat tenderizer is a perfect tool for pounding all types of meat, including chicken, beef, pork, and veal. We use it mainly for chicken to flatten all areas, making it even in size, to avoid overcooking or drying out the meat. Perfect for Chicken Fried Steak, one of our favorites. more...



---
Children's Book: Positive Thoughts, Positive Life!
March 10, 2016

Do you believe positive thoughts bring positive actions? Yet, how do you handle life's curve balls? Many believe in the mindset of staying positive and finding something positive to focus on in every situation. I know life runs much smoother for me when I react positively to life's obstacles, although it is sometimes most definitely easier said than done! more...



---
Spirit Naturals Eye Serum
March 10, 2016

Spirit Naturals Eye Serum contains powerful all star ingredients that work together to become the best anti-aging formula to combat wrinkles, dark circles, puffiness, sagging, crows feet, fine lines, and bags under the eyes in only a few applications. This eye serum repairs, restores, and hydrates while firming. more...



---
Valentia Royal Rose Hydrating Serum
March 7, 2016

Valentia offers luxurious natural and organic anti-aging solutions that combines the purity of nature with the power of science. Offering customers an array of products for all skin types to meet individual skin care needs. Valentia Royal Rose Hydrating Serum is a lightweight serum for sensitive skin that will boost moisture and resilience while soothing and calming the skin. more...



---
Endless Games: Camera Roll and Name 5
March 3, 2016

One can never have too many board games. My family and I love our game night and how it helps us teach our children how to take turns, addition, and good sportsmanship. We were delighted to try a few new games from Endless Games. These two are suggested for kids a little older than my two, but that didn't stop us from trying them out and having some fun. more...



---
The Wrapy Baby Carrier
March 1, 2016

The tradition of carrying our newborn in a wrap has been practiced for centuries. It is a great way to keep baby close while being able to get things done around the house, like dishes, folding clothes, brushing your teeth haha. With many options out there and variations for how you can hold your baby, it can be quite confusing. But do not let that put you off the Wrapy, one of the best selling baby carrier's on the market today. more...



---
Book Review: The Legend of the Easter Robin
February 24, 2016

Based on an old Pennsylvania Dutch legend, The Legend of the Easter Robin is a story of a young girl named Tressa and her Grandmother who watch two beautiful robins build a nest and care for their eggs right outside their window. While coloring eggs for Easter, Grandmother tells Tressa a story of how the robin became red breasted trying to help Jesus as he carried the cross. more...



---
New Products Alert: Valentia Skin Detoxifying Clay Mask and Eternal Youth Exfoliating Scrub
February 18, 2016

We know how important it is to take care of our skin. Yet, I can be a bit lazy about it sometimes. I am trying to improve on that and am delighted with Valentia's product line for help. I first tried Valentia a couple of years ago with their Even Glow Vitamin C Serum and loved how it improved my skin. I then had the opportunity to try their Rosehip Oil, which hydrates the skin and works wonders on fine lines and wrinkles. more...



---
Nixall: Non-Toxic Products for You, Your Family and Pets
February 16, 2016

It took me having kids to really think about the ingredients in the products I use in and around my home. More and more I am researching and turning to non-toxic products, including items for cleaning and most definitely for first-aid. I have been using a new product for me: Nixall Cleanser, a non-toxic cleanser that contains no harsh chemicals. more...



---
Influenster: P&G Beauty VoxBox #BeAgeless #HerbalEssences #InstantRelief #Salonist
February 5, 2016

Influenster is one of my favorite boxes to receive. It is always jam packed with loads of goodies. The theme for the lastest Voxbox is P&G Beauty. Look at the wonderful products we received and have been reviewing these last few weeks: more...



---
Book Review: Wild Notes by Mike Lubow
January 14, 2016

I am a firm believer in the power of observation. We can learn a lot by just watching and observing life in general. Bird watching has been a common interest with me and my father, dating back to when I was much younger and is a wonderful way to remember to slow down and take life in, all while enjoying the beauty of the bird. Mike Lubow's Wild Notes has inspired me to rekindle this joy. more...



---
Review: Ugly Snuglies
November 12, 2015

Are you ready for the must have gift for the kids this Christmas? My kids have flipped for Ugly Snuglies and of course want to collect them all! These adorable oversized stuffed animals are super fun, super cute and super soft. Each one offering a hidden gem, making them: "Pet's with a Personality!" more...



---
Review: Rainbow Light Power Sours Multivitamin Gummies For Kids
November 11, 2015

No matter how hard I try, there are days when nutrition is not even a thought when trying to feed my children. I love making home cooked meals for them but sometimes we eat out, attend parties, and snack in place of a good meal. Thankfully, we can offer vitamins daily to aid in our efforts of giving our kids good nutrition. more...



---
Greens Plus Gluten Free Protein and Energy Bars #GreensPlus
November 7, 2015

Trying to balance out nutrition with foods high in vitamins, minerals, and enzymes is ideal for our bodies. We know we need good food to produce energy, giving us the strength we need to take on the day. But some days, whether we are in a hurry, tired, sick, or just have "nothing in the fridge", it can be easier said than done. more...



---
Subscription Flower Box: Bloomsy Box
November 4, 2015

There is always a good reason to have fresh flowers. Flowers are the perfect gift, for yourself and your favorite friends. They add color, scent and beauty to any and every room! It is the first thing people notice upon walking into a room and many usually comment, most smile. They are perfect for any occasion or no occasion at all. more...



---
Review: Yummy Kawaii Bento Cookbook
September 28, 2015

If you have a picky eater or a budding young chef, then you might want to pick up this adorable and colorful (and edible) new cookbook from Author Li Ming Lee. The trendy fad of preparing bento boxes for a packed lunch has taken America by storm. Inspired by the Japanese tradition of the bento box consisting of multiple compartments, reinventing the concept of brown bagging it. more...



---
Perfume Subscription Box: Scentbird
September 24, 2015

I love the subscription box craze. These monthly subscription boxes offer lots of choices, from food to beauty. It is such a treat to be the recipient of one and I recently discovered my newest and favorite subscription find with Scentbird. Scentbird is a perfume monthly box, they buy the real stuff in bulk and repackage them in their own gorgeous purse spray. more...



---
Subscription Box: Starlooks August Starbox
September 6, 2015

It is such a treat to receive a monthly subscription of goodies. My favorite one of all is Starlooks Starbox. The Starbox offers three fun size make-up must haves, in colors that are always sure to please. Starlooks: The monthly make-up subscription box now offering two monthly subscriptions options for $12/month each. more...



---
Subscription Box: Introducing Starlooks LooksBook - Resort Edition
September 1, 2015

The Starlooks Starbox has been my favorite subscription box to sample so far. Packed with great make-up finds and gift cards you can use, one can never have too much make-up! I have a few favorite pieces already from Starlooks and now they have just kicked it up a little with LooksBook. Looksbook is the newest subscription service from Starlooks offering 3 cosmetics in travel size convenience, perfect for sampling and taking on the go. more...



---
Review: NoGii Gluten Free Bars #nogiitablesetters #MomsMeet
July 16, 2015

NoGii, created by Emmy Award-Winning Talk Show Host: Elisabeth Hasselbeck, is a line of certified gluten-free protein bars, protein powders, and paleo bars. These products are made from high quality and sustainably sourced premium ingredients which have an ideal balance of protein, fat, and carbohydrates. They do not contain high fructose corn syrup, trans fats, or hydrogenated oils. more...

---
Review: Xlear Care Kits #Xylitol #Momsmeet
June 15, 2015

Xlear Inc. is recognized as the leading manufacturer of xylitol-based products in North America. They are committed to providing consumers with the health benefits of natural sweeteners, such as xylitol. Xylitol, a sugar alcohol sweetener used as a natural sugar substitute is found in the fibers of many fruits and vegetables, it is as sweet as sucrose with only two-thirds the food energy. more...
---
Review: Adovia Exfoliating Body Scrub with Dead Sea Salt and Natural Oils
June 10, 2015

Now that Spring has arrived, I feel like taking care of my skin. It should be a year round thing, I know, but it is harder for me in cooler months. Well, I recently tried Adovia's Dead Sea Salt Body Scrub and it left my skin so soft and smooth, I will never neglect my skin again as long as I have this product at hand. more...
---
Review: Trilane Retinol + Vitamin C Moisturizer
May 29, 2015

Retinol is the #1 dermatologist recommended anti-aging ingredient clinically proven to show significant improvement to fine lines and wrinkles as well as pigmentation with continued use in as little as 12 weeks. Retinol combats the signs of aging and repairs skin to stimulate collagen, resulting in firmer, smoother, wrinkle-free skin. more...
---
Review: Amara Organics Retinol Serum
May 5, 2015

Retinol is the #1 dermatologist recommended anti-aging ingredient and has been clinically proven to show significant improvement in fine lines and wrinkles as well as pigmentation in as little as 12 weeks. Retinol combats the signs of aging and repairs skin to stimulate collagen, resulting in firmer, smoother, wrinkle-free skin. more...
---
Review: Foxbrim 100% Pure Argan Oil
April 15, 2015

The many uses of Argan Oil are making this oil very popular. Used as an all over body moisturizer, from your hair down to your toes, use it any where you are dry or need a little moisture. It is great for cuticles and will tame your fly away hairs as well as help split ends and dry scalp. more...
---
Review: Organic India USA Supplements and Teas #momsmeet
April 2, 2015

Organic India's mission is to provide true wellness for all by offering 100% organic, pure and natural products including tea and herbal supplements online. Popular products include Moringa Leaf powder and capsules and Tulsi tea. Tulsi, also called Holy Basil, is revered throughout India as a sacred herb infused with healing power and is considered to be the "Queen of Herbs." more...
---
Review: Foxbrim Vitamin C Lotion
March 27, 2015

Foxbrim wants you to expect more from your daily moisturizer. Their Vitamin C lotion starts with quality skin protection with proven Vitamin C. All the benefits of this wonder vitamin in a single bottle. Foxbrim's Vitamin C lotion also offers eight-fold antioxidant protection while effectively preventing the formation of free radicals. more...
---
Review: 100% Pure Radha Argan Oil by Radha Beauty
March 25, 2015

We all know water is our best solution to many needs our bodies require for good health. Sometimes, our bodies scream out for outer help, too and oils are a great solution, specifically, Argan oil. Argan oil makes a great all over moisturizer, being wonderful for nails, hair, and skin. Rich in beneficial nutrients including fatty acids and vitamin E. more...
---
Review: La Beauté Pure 2-in-1 Anti-Aging Vitamin C Serum
March 19, 2015

Vitamin C serum is a great tool to use before your regular beauty routine. It is a natural antioxidant, so using this serum will increase collagen production, smooth the appearance of fine lines and wrinkles, and even skin discoloration. It dries quickly, and should be followed by your regular moisturizer or your favorite SPF cream. The benefits are amazing and results are fast. more...
---
Review: InstaNatural Peppermint and Lavender Essential Oils
March 16, 2015

Essential oils have been used for centuries for medicinal and therapeutic purposes, some with antiseptic properties, making them useful for many purposes, including aromatherapy. Please note these oils should never be ingested. For use of ingestion, please look for them in capsule form, or make sure it is therapeutic grade oil. There are many ways to enjoy essential oils; more...
---
Review: Kiss Me Organics Dandelion Root Tea with Hibiscus & Cinnamon
March 11, 2015

The Dandelion is often considered an invasive weed that loves to take over our beautiful green lawn and gardens. Luckily, it is also an excellent food and herbal source packed high in calcium, magnesium, iron, zinc, potassium, and vitamins which purify the blood, regulate blood sugar and improve blood circulation. Also great for relieving bloating, while aiding in weight loss. more...
---
Review: Argan Oil Shampoo & Conditioner by Pura d'or
February 24, 2015

I truly love trying new products and since having children, I am trying my best to use less chemicals around the home, so I am always looking for naturally based products to try and if they can end the dreaded hair circulating around the drain after a shower, i'm in! With aging, blow drying, using a flat iron and the occasional dye job, I need to use better hair products. So I tried Pura d'or. more...
---
Review: Organic Rosehip Oil
January 30, 2015

Valentia's Organic Rosehip Oil is naturally high in skin saving Vitamin A & C, providing intense moisture. Adding this oil to your skin before you moisturize will help your products work overtime. This one comes with a dropper to make it easy to dispense in the palm of your hand. more...
---
Review: Naturalico Vitamin C Serum
January 22, 2015

I have been reading a lot about the effects the environment has to our skin, as well as our natural aging process, and what the power of Vitamin C, E, and Hyaluronic Acid has to our skin when applied topically. The combination of these ingredients seem to turn back the clock, restoring youthfulness to any complexion. more...
---
Review: Dr Song Teeth Whitening Kit
January 18, 2015

Luckily, these days we have the opportunity to try whitening kits in the privacy of our own home, a much more relaxed environment, and at a fraction of the cost of a dentist visit. Although, dentists are preferred if your teeth and gums are sensitive, or badly stained. But for a quick touch up or for home maintenance, a home kit is ideal. more...
---
Review: Bonapiel's Anti-Aging Moisturizer with Peptides, Matrixyl and Vitamin E
January 5, 2015

Bonapiel's Anti-Aging Moisturizer with Matrixyl is a superior hydrator with added anti-aging benefits that help reduce the visability of fine lines and deep wrinkles for a younger looking skin. This lightweight formula combats surface dehydration without leaving a sticky residue, and also boosts collagen production. more...
---
Book Review: The Power of the Heart #poweroftheheart
October 9, 2014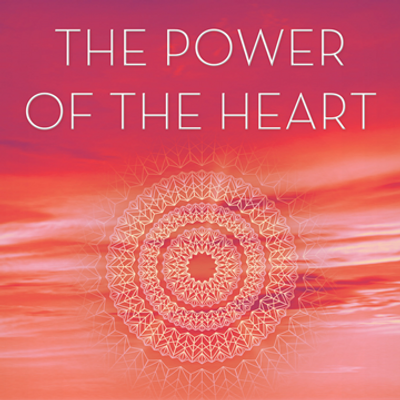 There are many different ways to connect with your heart's power and intelligence. This book explains how to listen to your heart's voice and hear its wisdom. It suggests ways in which you can develop your intuition, create synchronicity, clarify your intentions, and exercise the power of gratitude. All of these are powers of the heart. more...
---
Children's Book Review: Little Elliot, Big City By Mike Curato #LittleElliot
August 26, 2014

The big city holds many new and challenging experiences for little Elliot, the polka-dotted elephant. But, little Elliot puts his own challenges aside to help another in need and finds out that life is full of sweet surprises, (other than cupcakes) that come in small packages. Mike Curato is a graphic designer and digital illustrator turned author with his first book in a three part series.more...
---
Neutrogena Rapid Wrinkle Repair Products #RapidResults #Gotitfree
August 18, 2014

We all have our fair share of anti-aging products to choose from on the market today! I think it is fun to try new products from time to time, but sometimes we have to consider reactions that can happen to our skin from certain ingredients, especially if we are loading up on different products too. It can sometimes be better to stick with ones we know work best for our skin type more...
---
Table Top Skittles By Carrom #UnPlugwithCarrom
August 15, 2014

In our home, we are pretty lenient with the kids when it comes to watching TV, playing video games, and computer time, maybe a little too lenient. But, in my mind, I am trying to teach a little self control. Sure enough, after the television has been on for a little while, they will not bother watching it and move on and start finding other things to do. more...
---
The Bouqs Online Flower Delivery Service
July 29, 2014

I love having fresh flowers in the home, they are a colorful delight and give off a pleasant scent. Visitors notice and usually comment, and they make us smile, and I love seeing people smile. I have browsed a few online flower delivery services over the years, never really loving what I see. Things must first appeal to the eye, right? more...
---
Adovia Mineral Eye Gel
July 18, 2014

My first sign of aging was right under my tired blue eyes, with a few fine lines and occasional puffiness. I can wake up some mornings, especially if I sleep on my stomach, to a pillow map on my face and the appearance of puffiness and fine lines right under my eyes. It is not a great way to start the day, lol. more...
---
Influenster: Spring Fling VoxBox #SpringVoxBox
June 26, 2014

I am always excited to be among the lucky few who receive a vox box from time to time courtesy of Influenster. I am very much interested in new products and trying them out. My favorite from the Spring Fling Vox Box would have to be a tie between Rimmel London Scandaleyes Mascara and Nivea Skin Firming Lotion. more...
---
The Rainbow Bandz Organizational Box Review
June 18, 2014

There are plenty of accessories to go with your loom bracelets and keeping up with the craze, we tried the Rainbow Organizational Box by Rainbow Bandz. This organizational box features a long compartment in addition to 20 small boxes/dividers (and can easily adjust to the size you need/want.) to keep your looms, bracelets and tools all in one place. more...
---
Book Review: It Ain't Over... By Marlo Thomas
June 6, 2014

It Ain't Over . . . Till It's Over: Reinventing Your Life--and Realizing Your Dreams--Anytime, at Any Age is a collection of short stories that offer encouragement, bravery, and boldness, it gives hope to others who feel stuck in a rut. It reminds us that no matter our circumstance, no matter our age, embrace our bliss and we will be rewarded with happiness and a feeling of contentment. more...
---
Rainbow Bandz Loom Refill Pack Review
May 29, 2014

My daughter enjoys crafting very much and has jumped on the rainbow loom bracelet craze to my delight. A perfect, busy hands craft that is great for my high energy girl. She often asks for refill packs when we see them out shopping. There are many to choose from with all sorts of colors and designs - but none better than the variety refill pack of Rainbow Bandz from Amazon. more...
---
The NogginStik by SmartNoggin
May 14, 2014

SmartNoggin has released their very first product: NogginStik. The NogginStik is a light-up rattle, specifically created to help babies begin to develop their visual tracking skills. The NogginStik head will light up with a simple shake to three color choices of red, blue and green, it also has a light rattle sound to entertain the ears and raised textures to stimulate their sense of touch. more...
---
Valentia Even Glow Vitamin C Serum
May 12, 2014

Our skin is damaged every day due to environmental pollutants, stress, even chemicals found in some skin care products and cosmetics. Vitamin C can help protect and promote our skin's natural processes. Valentia Even Glow Vitamin C Serum has 20% vitamin C with 98% natural ingredients to help our skin absorb the powerful goodness of vitamin C making our skin more youthful looking. more...
---
X2Performance Energy Supplement Review #TeamX2
May 7, 2014

Spring has finally sprung and it was a long time coming here on the east coast. We have all been itching to get outside and enjoy the warmer weather. With Spring, comes more activity and once we received our package of X2Performance to sample, my husband and I couldn't wait to try it and start an outside exercise routine. more...
---
Children's Book Review: Oliver's Tree by Kit Chase
April 30, 2014

Oliver's Tree is a charming story about three lovable best friends, Oliver the baby elephant, Lulu the owlet, and Charlie the bunny. These friends love to play outside together, but sometimes Oliver's size gets in the way. When Oliver can't climb a tree to find his friends during a game of hide-and-seek, he gets a little sad, so his friends come up with a plan to find the perfect tree to include Oliver in the game. more...
---
Book Review: The People Factor by Van Moody
April 11, 2014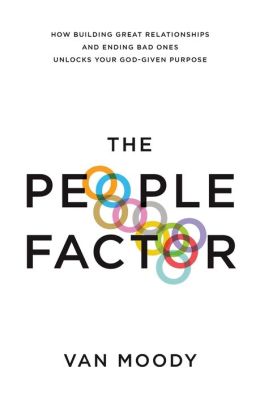 The People Factor: How Building Great Relationships and Ending Bad Ones Unlocks Your God-Given Purpose is not a book I would normally gravitate to, and I did not want to dismiss it despite the authors opening remarks: "Most people do not read books on relationships if they feel their relationships are healthy, happy, or easy". more...
---
Children's Book Review: What Do You Do With An Idea? by Kobi Yamada
April 7, 2014

"What do you do with an idea? Especially an idea that's different, or daring, or a little wild? This is the story of one brilliant idea and the child who helps to bring it into the world. It's a story for anyone, at any age, who's ever had an idea that seemed too big, too odd, too difficult. It's a story to inspire you to welcome that idea" more...
---
Children's Book Review: Must-Have Marvin by Christy Ziglar #ShareAMoment
March 24, 2014

"Marvin loves new things! When he sees the Super Galactic Robot - the coolest, most awesome toy ever - he exclaims, I HAVE to have one!" It is all Marvin could think about that day, ignoring his friends requests for help and not playing with his younger brother after school. He counted all his money saved in his piggy bank and convinced his dad to take him to purchase it after dinner more...
---
Margo's Magnificent Choice - Tacky Box Review #TackyBoxKindness
March 4, 2014

The tacky box is a great tool invented by a mother who was a bit shocked the day her daughter came home saying her first bad word, so she got creative and came up with the tacky box, a box to hold all the tacky and unkind words inside that we should all eliminate from our vocabulary. more...
---
Book Review: The Happiest Life by Hugh Hewitt
February 24, 2014

It is no wonder that the happiest people I have met along my way are also the most generous people, whether willing to offer a smile, a hand, or a positive word or two, generosity is not always of monetary value. What I love about this book: The Happiest Life is that all the gifts mentioned that the author believes bring happiness does not cost a thing. more...
---
Review: Hello Fresh - Food Subscription Box
December 26, 2013

Do you like food shopping? I know some people do, I am not one of them. I just always seem to be food shopping, so what a treat it was to receive a well packed goodie box filled with fresh meat and produce and well planned recipe cards for three delicious meals to try from Hello Fresh. more...
---
Children's Book Review: Can't Wait Willow by Christy Ziglar
October 26, 2013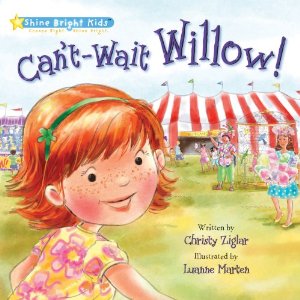 Willow is so excited that the Over-the-Top Circus has finally come to town! The only problem is, that when left to her own devices, she can't say "no" to some good things. On the way to the show, she is distracted by enticing treats and fun that she just can't turn down.
more...
---
Children's Book Review: Audrey Bunny by Angie Smith
October 8, 2013

From best-selling women's author Angie Smith comes this sweet children's book about a stuffed animal named Audrey Bunny who fears her imperfections make her unworthy of a little girl's love. She'll learn the truth soon enough, and young readers will learn that everyone is special and wonderfully made by God. more...
---
Donkey Kong Country DVD Review
August 12, 2013

Our favorite 80s video game ape: Donkey Kong is coming to DVD for the first time on August 20th, 2013 with Donkey Kong Country. Enjoy 90 minutes of four continuous classic episodes in CGI animation of Donkey Kong and his side kick Diddy Kong as they try to get back the Crystal Coconut that was sneakily stolen by King K Rool. more...
---
Book Review: Hank Finds An Egg by Rebecca Dudley
August 5, 2013

In this adorable and creative children's picture book, Hank finds an egg on the forest floor and tries to return it to it's rightful place. Trying and failing, but never giving up, this determined monkey will be the one pleasantly surprised by his gentle act of kindness. Follow along as each picture depicts a playful and kind story, you the reader explain yourself. more...
---
Book Review: House on Plunkett Street by Lorena Bathey
May 1, 2013

The story starts out with "boring, bland and unexciting" Phoebe who was just coasting through life, trying not to interrupt anyone around her, when finally, circumstance has her looking for a new job and a new home. After moving in to the House on Plunkett Street, her life changed forever. Phoebe felt it from the start, this house was special, it felt like a very loved and happy home. more...
---
Book Review: The X by Lorena Bathey
April 17, 2013

I love a book you can pick up, get interested in immediately and finish it in a weekend. Of course you do not get much else done but what an enjoyment. The X by Lorena Bathey was such a book, it grabbed my attention from the start and kept me interested all the way through to the end! more...
---
L'Oréal Paris Magic Skin Beautifier BB Cream Review
January 31, 2013

BB creams are the latest innovation from Asia and have become a worldwide sensation. "Beauty Balms," or BB creams were originally created to smooth and correct skin after derm procedures. I recently started using L'Oréal Paris Magic Skin Beautifier BB Cream and love the lightweight coverage. more...
---
Colortime Crafts and Markers Review
January 21, 2013

Back in November, I told you about Colortime.com - a website that offers fun coloring crafts on pillow cases, t-shirts, back packs, bandanas, tote bags and more. Great craft ideas for many occasions. My five year old daughter and I enjoyed coloring the pillow case pictured above. It came with three non toxic fabric markers that enabled us to make a few more color choices more...
---
TruKid Bubbly Body Wash Review
December 13, 2012

I was horrified when I found out the products I was using on my kids contained harsh chemicals! Why did they contain these crazy chemicals that harm us and our environment too? As if new parents didn't have enough to worry about, now we have to police our products. more...
---
The Polar Express at the Cape Cod Railway
November 20, 2012

All aboard for the best adventure ever!! The Polar Express comes to life this holiday season at the Cape Cod Central Railway. Climb aboard the festive vintage train cars for an adventure of a lifetime. Dancing elves and a chef deliver hot chocolate and a cookie to each guest to enjoy while music from the Polar Express movie plays on our way to the North Pole. more...
---
Influenster's Beauty VoxBox Featuring Boots No7 Skin Care
November 14, 2012

If you read my recent Beauty VoxBox Post you would have learned how I love the No7 Beautiful Skin line from Boots. Now available state side, it is one line you will have to try for yourself! The Cleansing Balm and Night Cream I received in the Beauty Bloggers VoxBox offers a lightweight two step cleansing regime. more...
---
Influenster's Beauty VoxBox Featuring Bath & Body Works
November 14, 2012

I love Bath & Body Works products. I rely on them for gift giving and also for treats for myself! There are plenty of products to choose from including body care, soaps, candles, wallflowers, and great gifts sets, and once you have a favorite scent, it is easy to choose which product to purchase. more...
---
Kylie Minogue's Album Review #AbbeyRoadSessions
November 9, 2012

On November 6th, Kylie Minogue released her new CD entitled: The Abbey Road Sessions. This album which was recorded in London's legendary Abbey Road Studios with Kylie's band and a full orchestra, features sixteen tracks, all reworked, spanning Kylie's incredible twenty-five-year career. more...
---
CuddleUppet Review
November 5, 2012

From the moment we unpacked our cute little yellow puppy, he was a huge hit with our family! How can this face not be right!! We ran around with him on top of our heads for a while, we made funny noises and voices while playing with him as a puppet and at the end of this fun play, we cuddled up with him too. more...
---
Influenster's Beauty Bloggers VoxBox 2012
November 2, 2012

Nothing quite beats receiving a package in the mail! Influenster does it best! I received 7 wonderful products to test and evaluate in the Beauty Bloggers VoxBox. Some were already big favorites of mine and others are fast becoming new favorites. Check out the great contents below and let me know if you already like some of them yourself! more...
---
Chris Mann's Debut Album #Roads - Available Today!
October 30, 2012

I first heard about Chris Mann thanks to the ladies at One2One Network, he had appeared at Blissdom a few years ago and blew everyone away with his magical classical pop voice! Since then, his name has been popping up everywhere! This time last year, Chris Mann faced his make-or-break moment. "I remember it was Halloween night and my blind audition for The Voice was just a few days away," more...
---
ENDED - Purex plus Oxi Detergent Review and Giveaway
October 22, 2012

Have you heard about the new Purex plus Oxi Detergent? Enter below for your chance to win two product coupons to try this stain fighter for yourself! Purex has tested this new detergent on more than 101 stains. The three stain-fighting enzymes in Purex plus Oxi each work against different types of stains for the most Purex stain-fighting power you can get. more...
---
Squatchi Shoe Sizer Review
October 17, 2012

What is a Squatchi? A Squatchi is a children's shoe sizer and keepsake growth chart to measure and track feet growth at home. It is a light weight, unbreakable foot measurement device made from recyclable plastic that can be used to measure your child's foot accurately. more...


---
ENDED - Halo Oral Antiseptic Spray Review and Giveaway
October 7, 2012

I just got over a cold that was making its way around the family and when I heard about this product, I wish I had it in hand! Halo Oral Antiseptic Spray is the first ever patent-pending oral antiseptic spray that is clinically proven to kill airborne germs we breathe in. Halo is scientifically proven to kill 99.9 percent of infectious germs, more...
---
Me & The Girls - Beneficial Organic Beauty Review
August 21, 2012

When was the last time you pampered yourself? Whether you prefer to pamper yourself at a spa or at home, I think we should all schedule more time to take care of our skin both inside and out! I was recently introduced to some unbelievable products that will help us take care of our skin on the outside. more...
---
Mia Mariu Makeup Review
August 13, 2012

I love all things beauty! I spent hours as a teenager playing with any and all makeup I could get my hands on! I just loved trying lots of different eye shadows and lip colors. My best friend would just watch me in awe and wonder how I could take dark colors and soften them up. It was a lot of fun! more...
---
KLUTCHclub June Box Review
July 30, 2012

If you have been visiting lately, you'll know I am a huge fan of KLUTCHclub. KLUTCHclub is a health and wellness subscription box that delivers well over $50 worth of goodies, once a month for $16-18 depending on your subscription choice. (Three choices available.) They hand-pick great products to help us feel healthy and well. more...
---
ENDED - Boston: Hard Rock Cafe Review and Giveaway
July 21, 2012

I make a lot of meals at home for my family, so eating out is a huge treat for me. Whether it is for lunch or dinner, I'll take either one, or both lol, especially now my kids are old enough to sit and enjoy the meal rather than get a take away :) When I worked in the Back Bay of Boston, my colleagues and I would go to the Hard Rock Cafe all the time, we enjoyed the food, looking at the fun memorabilia and listening to great music, more...
---
KLUTCHclub May 2012 Box Review
July 14, 2012

Let's face it, we can all benefit from keeping our bodies healthy and KLUTCHclub makes it easy to do just that! Each month, KLUTCHclub will send you a fun filled box of health and wellness products to keep you feeling fit and fine. You can sign up for a month, 3 months, or a year and rest assured that what you are getting is great quality, healthy products. KLUTCHclub does all the work for us! more...
---
ENDED - Dry Idea Advanced Dry 24 HR Antiperspirant & Deodorant Review and Giveaway
June 22, 2012

I recently became a Purex Insider and signed up for their latest review opportunity to try Dry Idea 24 HR Antiperspirant & Deodorant Roll-On. I received the Dry Idea Advanced Dry in Powder Fresh. I find it easy to apply and fast drying too. The scent is very mild, so mild I originally thought I received the unscented one. more...
---
ENDED - KLUTCHclub Review and Giveaway
May 12, 2012

I have been hearing more and more about subscription boxes lately and wanting one more and more. KLUTCHclub is the latest subscription service which focuses on health, wellness and fitness products for our body. Members will learn about new, niche brands and products and get access to exclusive deals and offers from great companies. more...
---
ENDED - Dale and Thomas Popcorn Sampler Review and Giveaway
May 4, 2012

Mother's Day falls on the 13th this month and if you are in need of a great Mother's Day gift then may I suggest you head on over to Dale and Thomas for a popcorn four pack sampler! This sampler comes in a lovely brown gift box, decorated with a pretty pink bow and a Happy Mother's Day note card. more...
---
Green Works Products Review
April 4, 2012

Once I had children, I started noticing a lot more things around me and learning many more things too. Things I would not have really considered before children, like cleaning supplies. A big concern for me was the harsh fumes and residue my cleaners were leaving behind. I did not want to inhale these harsh fumes any longer and I definitely did not want my children inhaling them either. more...
---
Nature's Sleep Memory Foam Slipper Review and Giveaway
March 23, 2012

I live in my slippers year round and especially once the New England weather turns cold. I usually prefer the moccasin type slipper, so if I need to run outside or to the basement I can quickly do so without ruining them, thanks to their hard sole. I have also washed them a time or two and could really use some new ones! more...
---
Aquaphor To The Rescue
March 22, 2012

Well, it has been a strange and delightful winter regarding the weather here in Boston. A very mild season indeed! It is currently 78 beautiful degrees out on the 22nd of March and after a beautiful long walk this morning it dawned on me that my skin is no way ready for the warmer weather. more...
---
Ghirardelli Squares Milk & Truffle Review
February 23, 2012

I get a craving for chocolate from time to time and I usually keep a small stash of it in the fridge for such occasions. Being married for nine years, my stash has disappeared quite a bit! So when I received a packet of the new Milk & Truffle Ghirardelli Squares to review. This stash was secretly tucked away in my closet. :) more...
---
Zevia All Natural Soda Review
February 13, 2012

When I am out and about, I notice an enormous amount of people drinking and buying soda! Fast food places, restaurants, the office, homes and the grocery store to name a few. Soda is everywhere and that is a lot of unnecessary calories we are consuming and a lot of sugar! Zevia soda claims to be zero calories and is all natural, sweetened with stevia, a plant from the sunflower family native to South America. more...
---
imPRESS Press-on Manicure by Broadway Nails
January 9, 2012

In the 2011 Holiday Vox Box I received from Influenster.com was a set of imPRESS press-on nails by Broadway Nails to try. Although this is a product I had never used before, I thought it was fun and very easy to use. I already have decent nails but like them painted once in a while, so I thought this a great way to produce color without the awful smell, more...
---
NYC New York Color Liquid Lipshine
December 16, 2011

I recently told you about the 2011 Holiday Vox Box I received to test from Influenster.com. Inside this fun package were 7 great products including a new lip stick for me - NYC New York Color Liquid Lipshine in "Nude York City", it is one of the best lipstick's I have tried lately and now my favorite daily choice. more...
---
Gyro Bowl Review
November 13, 2011

Thanks to a great giveaway over at Coupon Savings in the South, I won a Gyro Bowl for my daughter. She had wanted one of these bowls since first seeing them advertised many months ago. I had to admit, they did look pretty cool! We noticed them in Target one day but already had a cart full. more...
---
"Torani's Authentic Coffeehouse Flavor" Program
November 10, 2011

Once the colder weather arrives, I seem to drink cups and cups of hot tea, just the regular black tea flavor with one sugar and a little milk. Sometimes I have a cup of coffee, the plain ole instant kind with one sugar and a little milk too, cream if I have it. My favorite splurge at a restaurant would be an espresso at the end of the meal or a latte from our corner coffee shop. more...
---
Circulon 8" Open French Skillet
November 4, 2011

Well Circulon said it best: "This little pan will be your new best friend" and it is fast becoming mine already in the kitchen! This little pan is perfect for a quick omelet for breakfast, a side vegetable for dinner, or to heat leftovers the next day. It's quick, easy to handle and very easy to clean. The specially made aluminum more...
---
EP by Anthony F.: "Room Service is Extra"
October 17, 2011

I seem to enjoy instrumentals. This music is just what I need sometimes when my mind is elsewhere; driving, cooking, cleaning. It's great to have in the background. I am currently enjoying Anthony F. over at Reverbnation. There are some great and groovy tunes to listen to, like "High on Angel Hill" and "The Drums". more...
---
The RoC® Challenge
July 22, 2011

As a member of She speaks, I get invited to all kinds of fun programs. Recently, I signed up for the RoC® Challenge using RoC@ RETINOL CORREXTION® Deep Wrinkle Night Cream for 12 weeks. Targeting my under eye wrinkles, I applied a little cream nightly. After just a few days, I noticed the appearance was less and am delighted I signed up for this challenge. more...
---
L'Oreal Magic Perfecting Base
February 3, 2011

L'Oreal Magic Perfecting Base really is MAGIC! Although it comes in a small jar, this cream is thick and luxurious, so a little goes a long way. I am new to applying bases and will not need this product for my daily life but it will be my go to product each and every time I go out on the town to begin my makeup application. more...
---
BZZAGENT: L'Oreal Paris Collagen Micro Pulse Eye Cream
July 27, 2010

As you know, I am a Buzzagent and my latest campaign is for L'Oreal Paris Collagen Micro-Pulse Eye. This cream claims to effectively reduce dark circles, wrinkles and puffy bags to give you (or me) brighter, smoother eyes and who can't benefit from that! I have only tested this product for three days and already see some improvement, little fine lines have diminished more...
---
One eskimO CD Review:
June 23, 2010

I recently reviewed One eskimO's CD by the same name for One2OneNetwork.com, I had not heard of this band before and immediately liked their mellow, soulful music, in fact, I can't stop listening to them. It has fast become my favorite CD, it is fantastic, amazing. A brilliant CD for the car, iPod, anywhere you want to relax and enjoy some talented lads from London. We were lucky to catch their recent (sold out) show more...
---
Loading
MEMBER OF:

---
GRAB MY BUTTON:
---