Discover your Future Customers with Traffic Secrets by Russell Brunson
June 17, 2020

Disclosure: This is a sponsored campaign. All opinions are my own.
I started blogging many years ago but never really thought of it as a business. I did it for fun and to keep up my typing skills while learning coding. But, it takes time and I want people to stop by, but how do you get that traffic? I recently signed on to learn about traffic secrets from entrepreneur Russell Brunson by taking part in his 30-day challenge.

Each day we are assigned a prompt and a workbook activity while reading Russell's new book: "Traffic Secrets: The Underground Playbook for Filling Your Websites and Funnels with Your Dream Customers". This book reveals classic and foundational direct marketing techniques that work for bloggers and businesses, too! Traffic Secrets is full of tips and techniques to help grow our websites and businesses.

The book is divided into three sections: Dream Customers, Filling Your Funnel, and Growth Hacking. This 30-day challenge is teaching me about key strategies to increase site traffic and I am sharing daily on twitter @mammanatty, I hope you will stop by and follow along as we come to the end of this great teaching challenge.

I have learned so many great tips with this book, with work and time, I know I will grow my audience because of it.
"The biggest problem that most entrepreneurs have isn't creating an amazing product or service; it's getting their future customers to discover that they even exist. Every year, tens of thousands of businesses start and fail because the entrepreneurs don't understand this one essential skill: the art and science of getting traffic (people) to find you." -- Russell Brunson

Traffic Secrets share tactics and techniques that will never be outdated. Driving traffic to your site and business organically, allowing you to be at the front of new trends and see opportunities that are invisible to everyone else.

Russell shares how to master evergreen traffic strategies in order to fill your website with your dream customers and his book will help you find your people and get your message out to the world about your products and/or services.


SPECIAL OFFER:

Receive Russell's new book: for shipping cost only -- Visit trafficsecrets.com to get started. You will receive a 330-page hardcover book: "Traffic Secrets: The Underground Playbook for Filling Your Websites and Funnels with Your Dream Customers" for FREE. Just pay $9.95 US or $19.95 International for shipping and handling fees.



MORE ABOUT RUSSELL BRUNSON:

Russell Brunson is a Best-Selling Author & CEO of $100M software company ClickFunnels. He has built a following of over a million entrepreneurs, sold hundreds of thousands of copies of his books and popularized the concept of sales funnels. In 2014, Russell and partner Todd Dickerson launched ClickFunnels, which became the fastest-growing non-venture backed software company in the world.

STAY CONNECTED:

Website: trafficsecrets.com / Facebook: trafficsecrets / Twitter: @russelbrunson




This is a sponsored post written by me on behalf of Russell Brunson. A big thank you to Russell Brunson for this opportunity and best wishes to his continued success and to all who read his book!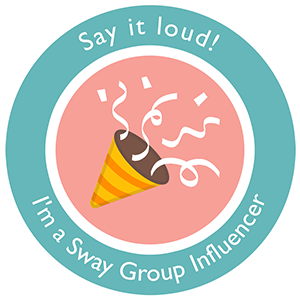 blog comments powered by

Disqus
Thank you for visiting.

SIGN UP FOR OUR NEWSLETTER:







© 2020 Mammanatty

---