Book Review: The Power of the Heart #poweroftheheart
October 9, 2014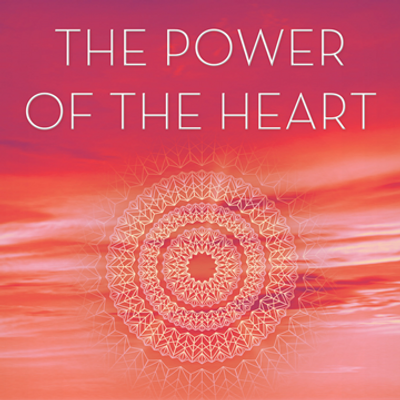 Disclaimer: I participated in a She Speaks Program on behalf of The Power of the Heart I received this book to facilitate this review. All opinions are my own.
There are many different ways to connect with your heart's power and intelligence. This book explains how to listen to your heart's voice and hear its wisdom. It suggests ways in which you can develop your intuition, create synchronicity, clarify your intentions, and exercise the power of gratitude. All of these are powers of the heart.
The Power of the Heart shows how you can overcome limitations in your daily life to find your true potential – and reveals the heart to be a source of love and wisdom that far surpasses that of the mind.
The author: Baptist de Pape joined forces with 18 co-creators, who are spiritual thinkers, writers, and scientists, who share their opinions on The Power of the Heart. Co-Creators include: Maya Angelou, Deepak Chopra, Jane Goodall, to name a few. This book easily allows you to enjoy it cover to cover or you could easily flip through it to enjoy quotes from your favorite co-creator.
Suggested Exercises:

The Three Blessing Exercise (page 64)
Every night for a week write down what went well, or three blessings. The three things that went well can be small or large, unimportant or important. Then next to each item answer the question "Why did this go well?"
The Your Calling Exercise (page 141)
To better understand your mission, ask yourself the following questions: (Try to answer at least 3)
* Who am I?
* What is it I want?
* What is my true element?
* What does my heart guide me to want and to do?
* What is my life's purpose?
* Who are my heroes/heroines in history, in fiction and legend, or in religion? What is it that I admire most about them?
* What are my unique skills and talents?
* How can I use these unique skills and talents for a greater purpose?
Then reflect: What one new thing did you learn about yourself? What question made you think the most?
My Thoughts:
This book has good intentions. Encouraging us to follow our heart, to do good. If we think nice thoughts, we will attract people who also focus on the positive. It is a reminder of all the things our Mother taught us from an early age: to listen to our heart. Only we know what we truly want, therefore, allow yourself to form a bond naturally with your heart and listen intuitively to it to know what our true purpose in life could be.
Following your heart takes some preparation to fully "hear" what it has in store for you. We should all encourage ourselves and people around us to be more grateful, to appreciate all the good things we have, instead of focusing on what we do not have. Always turn it around, when you catch yourself talking or thinking negatively, find something positive in any and all situations to take away from it - You will be much happier.
Life is precious and there will always be someone better off than you and worse off than you! Enjoy what you have, open your heart and be kind with your actions as well as your words.
About the Author:
Baptist de Pape is a lawyer turned author and filmmaker who traveled around the globe to interview the world's greatest teachers for the film and book The Power of the Heart.
Additional Resources:
Website: www.thepoweroftheheart.com
Twitter: @poweroftheheart
Facebook page: thepoweroftheheart
Order your own copy here: www.thepoweroftheheart.com and enjoy this beautiful spiritual guide and learn how to use the wisdom of the heart to inspire you to find your hidden talents, hear your inner voice and find your purpose in life to be your true authentic self.

"This is my simple religion. There is no need for temples; no need for complicated philosophy. Our own brain, our own heart is our temple; the philosophy is kindness." -Dalai Lama
blog comments powered by

Disqus
FOLLOW ME:
---