Save 20% on All Harlem Globetrotters Games Across the Country
December 6, 2022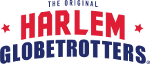 Disclosure: This is a US Family Guide Campaign. Any opinions are my own.

It is that time of year again - The Harlem Globetrotters are coming to a city near you! My family and I look forward to seeing a game every year. With lots of laughs, skills and points! It is a fun family experience.

We hope our favorite players return like, Zeus, Speedy, Too Tall, Flip, Jumpin Joe, Splash, Primetime, Mighty, and Grandmama. Last year Dr. Brokeankles was hilarious, and we always love Globie and Big G.

The Harlem Globetrotters know how to put on a fun game with every slam dunk, great pass, and magic throughout the game, the game is what they do best; it's what they've done best for 95 years. They bring light, laughter and love on the court that extends off the court in the smiles families bring home and the stories fans tell their friends.

Check out the listings below and get tickets while you can and SAVE with Code: USFAM! You will not be disappointed!


BUY TICKETS AND SAVE

SAVE 20% on ALL tickets for tickets to the Harlem Globetrotter World Tour! Use code: USFAM.

Check to see if they are coming to a city close to you: SCHEDULE Great family fun!
HARLEM GLOBETROTTERS 2023 WORLD TOUR - PRESENTED BY JERSEY MIKE'S

The Harlem Globetrotters 2023 World Tour presented by Jersey Mike's is coming with game like never before! Your favorite Globetrotter stars are bringing out their amazing basketball skill, outrageous athleticism and a non-stop LOL good time. Join the Globetrotters as they go head-to-head against the Washington Generals who will stop at nothing to try and defeat the world's winningest team!

In 2023, every fan is getting in on this action...that means YOU, so get ready! It's GLOBETROTTER game time!

COUPON

blog comments powered by

Disqus
Thank you for visiting.

SIGN UP FOR OUR NEWSLETTER:







© 2022 Mammanatty. All Rights Reserved.