Stay Well with the Winter Wellness Simply Earth Essential Oils Box
December 30, 2019

A new year is here and what a great way to start the year off right with the Simply Earth Essential Oils Recipe Box. This subscription box is perfect all year round yet January is all about wellness. Enjoy making fun DIY recipes to produce non-toxic recipes that will refresh us, help us focus, and support our body's natural processes. Please read on for a sneak peak of what you get with the January Winter Wellness box. more...



---
Tickets are Still Available for the Harlem Globetrotters #save
December 28, 2019

We had loads of fun at the Harlem Globetrotters on Boxing Day! What a fun family adventure while the kids are off school for the holidays! Tickets are still available in select cities through January 2nd, including Columbus, Uniondale, Rockford, Toledo and Newark to name a few. Check the schedule below and save 25% with code: FUNFAM! more...



---
Giveaway: Zoku Reusable Pocket Straw
December 20, 2019

There are many reasons to switch to using a reusable straw. Did you know that plastic straws contain BPA? BPA is linked to brain and behavior problems as well as an increased risk of cancer and heart problems. Additionally, we use straws once and then toss them away without a second thought, and this waste creates a lot of plastic pollution. more...



---
Save 25% on All Harlem Globetrotters Games
December 17, 2019

The Globetrotters have been around since the 1920s, originating on the south side of Chicago, Illinois. Since then and over the years, they have played more than 26,000 exhibition games in 123 countries and territories and continue to play over 450 live events worldwide each year. The Globetrotters combine athleticism, theater, and comedy while playing a serious basketball game when in possession of the ball. About 20 - 30 percent of a game is a "real" game. more...



---
Guest Post: This is Love (Harmony Pointe Book 2) by Melissa Foster
December 13, 2019

Fall in love in Harmony Pointe, where hearts are lost, found, and sometimes misplaced...and everyone get a happy ever after. If a woman can't find love in the quaint town of Harmony Pointe, it's sure to find them—whether they're looking for it or not. Here, the remaining single Dalton siblings are about to discover that they're next in line to get swept away by love. A sweet and sexy spin-off of Melissa's beloved Sugar Lake series.more...



---
Boost your Immune System with Vita Miracle Elderberry Gummies #vitamiracle #elderberrygummies
December 9, 2019

Vita Miracle Elderberry Gummies are made from the Elderberry, a dark purple berry from the Elderberry tree. Elderberries contain a natural substance called flavonoids. They help reduce swelling, fight inflammation, and boost the immune system. The Elderberry eases flu symptoms including fever, headache, sore throat, fatigue, cough, and body aches. Gummies are a great way to get the added benefits of the Elderberry during cold and flu season. more...



---
Beck Valley Books Tour: Dangerous Questions by Joyce T. Strand
December 6, 2019

Murder or deception? Despite repeated warnings to back off, Emily Lazzaro asks some dangerous questions about the disappearance of her employee from the Mane Stay B&B that she manages. When a body is discovered at a new winery opened by a friend, she fears the worst. Her single-mindedness turns into a compulsion and threatens her relationship with her potential husband. Nonetheless, she vows to get answers. more...



---
Gift Guide 2019 PLUS a Giveaway!
December 3, 2019

Happy Holidays! It's that time again and now Black Friday and Cyber Monday are over, we can sit back and relax, research and price our top wish list gifts and last minute presents. I just love doing my gift guide, working with brands I love and sharing them with you!! I will be adding deals and items through-out December, but I wanted to get started with some great gift ideas and deals. more...



---
Gift Guide: Scrape-a-Round Ice Scraper
November 22, 2019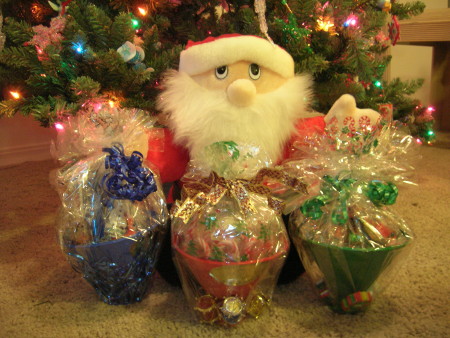 If you are tired of scraping your windows the old fashioned way, then join the Scrape-A-Round movement. You will secure your family's safety, access new gift ideas and scrape your windows cleaner in half the time. Holiday promotion offering a (6) pack friends and family package. Best value and FREE shipping coupon. A $43 value for just $27! more...



---
Introducing Simply Earth Essential Oils Starter Box
November 21, 2019

Essential Oils are becoming more and more common for home use, thanks to their many uses. I have been learning a lot about the many benefits to using essential oils. A lot of my knowledge has been thanks to Simply Earth Essential Oils Recipe Box. You may have heard of it. Simply Earth is a monthly subscription box that offers a monthly themed box containing 4 essential oils and recipes for great items from beauty uses to cleaning around the home. more...



---
Over the River and Through the Woods - Mindful Writers Retreat Series
November 20, 2019

A holiday pastiche from the authors of Mindful Writers Retreat, sure to light your festive candles! From a Thanksgiving snow storm that mends old feuds… to the family misunderstandings that fuel new ones… a quirky elf and some romantic stardust will get you ready to go Over the River and Through the Woods on a journey through time! Proceeds benefit Ligonier Camp & Conference Center Home of the Mindful Writers Retreats, Ligonier, PA more...



---
Gift Idea: Just Dance 2020
November 8, 2019

Our favorite dancing game is back with Just Dance 2020! The #1 music video game franchise of all time, with over 67 million units sold, is available on the Nintendo Switch, Nintendo Wii, Playstation 4, Xbox One and set to launch on Google Stadia on November 19th. The newest, freshest Just Dance celebrates 10 years of bringing people together with 40 new tracks, more stunning universes and exclusive surprises for the players to discover! more...



---
Gift Idea: Holly Lane Jewelry #hollylane #hollylanegiveaway
November 6, 2019

It is important for me to shop small businesses and not always run to big box stores for gifts. Holly Lane Jewelry is a fantastic small business with a passon for creating verse inspired jewelry. Holly Lane has wonderful and unique items, including necklaces, bracelets, earrings, pendants and more. Handcrafted from fine silver clay, molded, and cast into sterling silver with bead and stone accents. more...



---
Gift Idea: The Ritual of Dao Calming Rituals Gift Set
#ritualsusa #shareyourslowdown #tryazon
October 31, 2019

The Ritual of Dao Gift Set, is the perfect present for a friend, family member or for treating yourself! It contains four bestselling calming gifts, including a shower foam, body scrub, body cream and a scented candle. These gorgeous items will restore the balance of your body and mind with the gentle fragrance of White Lotus and the nourishing properties of Yi Yi Ren. The gift box alone makes a great gift for keepsakes, photographs, or letters. more...



---
The Dog-Eared Diary: A Chrissy the Shih Tzu Mystery #win
October 30, 2019

Autumn Clarke is getting her life back to normal with the help of her extraordinary shih tzu, Chrissy, when the death of a local philanthropist reveals the man's dark family secrets, as well as unexpected ties to Autumn. When Chrissy discovers a dog-eared diary in the dead man's family home, Autumn discovers that things in the Clarke family are not quite as they seem. more...



---
Subscription Box: Brick Loot #LEGO
October 24, 2019

We are huge fans of subscription boxes and LEGO's, so we loved checking out Brick Loot! Brick Loot is a monthly subscription box for LEGO fans. Subscribers receive a fun box every month filled with unique and never before seen items with new themes each month. The Brick Loot box is filled with 4-8 items and Brick Loot exclusives, hand picked by Brick specialists who look for the newest and coolest products for you to collect. more...



---
7 Non Food Items to Consider this Halloween for Trick-or-Treaters
October 17, 2019

While it is fun to dress up and go around the neighborhood. Kids can come home with a mountain of sugary snacks, snacks that are bad for their teeth and full of sugar. Below, please find my top seven non food items to consider in place of sweets this Halloween and while you may not be the favorite house in the neighborhood with the kids. You will be with the parents, because they will not need to check for anything harmful or tampered with in the bag! more...



---
Help the Planet with the Reusable Lotus Trolley Bag System #win
September 18, 2019

Bringing your own bags to the grocery store is finally catching on. Some cities are going one step further to ban plastic bags all together (or make you purchase them at the counter) I think it is great and always have a bag in my pocketbook for quick trips. But, for our bi-weekly grocery shopping, I rely heavily on our Lotus Trolley Bags and they are great, oversized reusable bags that make our shopping trips so much easier! more...



---
King Richard's Faire 2019 Ticket Giveaway
August 22, 2019

M 'Lords and Ladies, King Richard is back in town with his royal family offering good food, shopping, rides, games of skill, contests and loads of fun in his enchanted 16th century village located in Carver, Ma. The faire is filled with exciting entertainment throughout the day. Grab your tickets. Your adventure awaits. Take a stroll through the village where you could come upon knights, princesses, beggars and mimes, life-size puppets, and performers along the way. Many visitors enjoy dressing in full attire themselves! more...



---
August is All About Skin Care with the Simply Earth Essential Oil Recipe Box
August 1, 2019

We have been enjoying Simple Earth for months now, each and every month seems to get better and better. Simply Earth offers oils and recipes we can use over and over again! It is a great subscription box, offering subscribers a monthly box of 4 essential oils and 6 fun recipes with most everything you need to make them (sometimes items are pulled from the bonus box) New subscribers receive a bonus box with the regular box order and a $40 gift code to use on your next monthly box. more...



---
Billy Blanks Returns With The BoomBoxing Board
July 17, 2019

Billy Blanks is back and encouraging us all to get a little exercise at home on the days when we can't get outside or to the gym! Much more than a trampoline, the air-spring platform called BoomBoxing Board is backed by the creator of the Tae Bo craze. Do you remember Billy? Billy takes me back to the 90s with his powerful Tae Bo workout. I swear I have the tapes somewhere! more...



---
July Kid-Friendly Simply Earth Essential Oil Recipe Box! #win
July 1, 2019

I love finding a good subscription box. Simply Earth Essential Oil Recipe Box is one I enjoy month after month. Subscribers receive 4 essential oils with 6 fun recipes and most everything you need to make them (sometimes items are pulled from the bonus box). If it is your first month you will also receive a fantastic bonus box filled with loads of goodies and a $40 gift code to use on the Simply Earth site! more...



---
Who's Ready for a Water Fight? Be Prepared for Summer with ZURU!
June 28, 2019

Summer has finally arrived and we can't wait to make a huge splash with ZURU's latest Summer toys! These fun products will get the kids outdoors and keep them cool and entertained and enjoying the hot days of summer. Stock up, be ready and easily prepare for a great water fight with the latest items from ZURU. This season's hottest items include: Bunch O Balloons Self Sealing Party Balloons, Bunch O Balloons 100 Self-Sealing Water Balloons, Bunch O Balloons Rotten Egg, and X-Shot Fast Fill Water Blaster. more...



---
Subscription Box: Succulents Box
June 26, 2019

Subscription Boxes are all the rage and I recently heard about the Succulents Box and jumped right on it. I love succulent plants, they are so hardy, beautiful year round and easy to take care of! Succulents Box offers 1-4 plant monthly subscriptions and you can also order plants separately. They come packaged in bubble wrap and usually in a plastic container ready for a pot. more...



---
The Essential Oils Diet Book #Giveaway
June 21, 2019

Bestselling author Dr. Eric Zielinski and his wife, natural health guru Sabrina Ann Zielinski (Dr. Z and Mama Z) join forces in their new book THE ESSENTIAL OILS DIET: Lose Weight and Transform Your Health with the Power of Essential Oils and Bioactive Foods. Available from Harmony Books for $25. Enter to win below. This new book introduces readers to a sensible, evidence-based, two-phase program. more...



---
Follow your Gut with Gut Connection from Country Life #momsmeet #CountryLife #GutConnection #ItsAllConnected #GutHealth #ad
June 20, 2019

Did you know? An unbalanced gut microbiome may lead to bloating, digestive discomfort, and irregular bowel movements. To feel happy you have to feel healthy and gut health is so important. It balances out the whole body. Country Life believes that good health is an important part of treating yourself well. With over 40 years of expertise in providing wellness, Country Life offers vitamins, minerals, and speciality supplements to help us stay happy and healthy. more...



---
Book Giveaway: Britfield & The Lost Crown by C.R. Stewart #ExperienceTheStory #WorldofBritfield #BritfieldandTheLostCrown
June 19, 2019

Readers get a sneak peak of a fun new book, perfect for summer reading. Britfield is a detailed read that will quickly capture the interest of readers young and old. Although geared for middle-grade ages, it pulled me in and I cannot wait for the second series! Those of you who love an adventurous read will love this book! We journey through the English countryside and cities with historical settings in this fast paced read. more...



---
Ollagift Celebrates All Things Unicorn #Giveaway
June 18, 2019

Do you have a unicorn fan? Be sure to check out ollagift.com for an array of beautiful gifts all unicorn themed. School ends for my two kids today and while we are ready for the summer, it is never too early to start thinking about school supplies for the new school year and a backpack is high on the list. more...



---
Book Giveaway: Marigold Star by Elise Primavera
June 13, 2019

Marigold Star is marked for greatness, but she cannot figure out her magic power, so off she goes on a quest to find it in this fun and adventurous tale. A novel perfect for kids ages 8-12 that celebrates kindness and friendship. Children's book author-illustrator Elise Primavera begins Marigold Star by asking the question: What is your magic power? It is a question the author believes is vital in order to cultivate what makes us uniquely ourselves and one that she hopes the story will leave her readers to ponder. more...



---
Father's Day Gift Idea: The Ritual of Samurai Refreshing Ritual Gift Set
June 3, 2019

The Ritual of Samurai Gift Set, designed for men, is inspired by the grooming traditions of the ancient Japanese warriors to help you master the art of looking and feeling your best. This set contains the finest in high performance grooming essentials including Samurai Shower Gel, Yuzu Shower Gel, Shaving Cream and a 2 in 1 Shampoo & Shower Gel. Harness more confidence this Father's Day and celebrate with Rituals! more...



---
June is Summer Loving Month with Simply Earth Essential Oil Recipe Box - Enter to win!
June 1, 2019

Summer is coming and soon we will be enjoying the outdoors much more! Whether it will be lazy days on the beach or active days in the backyard. Enjoy the great summer loving recipes featured in the June box of Simply Earth Essential Oil Recipe Box. Recipes like Beachy Hair Spray that works on wet or dry hair for a natural sweet scented spray or my favorite recipe: After Sun Blend which will bring a cooling relief to sun kissed skin. more...



---
New DVD's: The New Scooby-Doo Movies: The (Almost) Complete Collection and The Best of the New Scooby-Doo Movies: The Lost Episodes available June 4th
May 31, 2019

Scooby-Doo brings back many fond memories from my younger years watching the lovable Great Dane and the Mystery Inc. gang on a Saturday morning and some of my favorite episodes were the ones that featured celebrity guests. With this brand-new collection of DVD's we can now own some of the best celebrity-centered Scooby-Doo episodes and enjoy them all over again! more...



---
Father's Day Gift Idea: JORD Watches
May 21, 2019

Father's Day is around the corner (June 16) and if you are looking for a fun gift idea, consider JORD watches. Watches are one accessory my husband loves and he can never have too many and he really likes the unique style of the wooden watches. The artists at JORD value sustainability, efficiency, and experiential living and design beautiful wood pieces for both men and woman that come beautifully packaged in a JORD box! more...



---
Book Giveaway: What Will You Do, My Deer? by Kathryn Hast
May 3, 2019

In the newest book release from Kathryn Hast, What Will You Do, My Deer? explores the possibilities for not just "becoming something," but also, for doing something good. The story begins with Mama Deer reading at bedtime, musing over what experiences her young one may find. With a nod to both career exploration and the pursuit of adventure, the tender tale goes on to reflect on growth and development and no matter what our children choose to become, may they stay "curious and kind". more...



---
May is Pet Care Month with the Simply Earth Essential Oil Recipe Box
April 29, 2019

Many people with pets shy away from essential oils because some oils are really bad for our four legged friends. But, if you have not already signed up for the Simply Earth Recipe Box and are a pet owner, now is a perfect time to try it out because May is all about Pet Care. Simply Earth takes the guessing out of what essential oils are ok for our pets with their Pet Care Box for the month of May. more...



---
Mother's Day Gift Idea: The Ritual Of Ayurveda Balancing Ritual Gift Set
April 28, 2019

Mother's Day came a little early for me thanks to Tryazon. I received an amazing gift set from Rituals. Enriched with Indian rose and sweet almond oil, the products in The Ritual of Ayurveda Balancing Ritual Gift Set inspire inner harmony while leaving your skin beautifully nourished and lightly scented. A great gift idea for Mother's Day! more...



---
Gift Guide: Cave Tools Kabob Rack
April 27, 2019

Spring has finally arrived and soon we will be back outside cooking on the grill. It is a great time of year and we cannot wait to try out the Cave Tools Kabob Rack. The Cave Tools Kabob Rack is made of strong steel and easily expands to fit any size skewer and any size grill, as well as the oven, and the notches lock skewers into place, whether they are round, square, wood or steel! more...



---
Experience a Purifying Cleanse with Yardley's New Activated Charcoal Bath Bars #yardleycharcoal
April 25, 2019

Yardley is a brand name I have known for years. First introduced to me by my Mum, who would always use their bar soap. Did you know Yardley was the first to manufacture and sell Lavender soap in London? Yardley continues to pride itself in creating rich and iconic fragrances as well as reinvent and adapt to changing times with new fragrances and products every year. more...



---
Enter to win The Lego Movie 2: The Second Part #TheLEGOMovie2
April 22, 2019

Get ready to go "where no brick has gone before" in The LEGO Movie 2: The Second Part. The LEGO Movie 2: The Second Part will have you laughing out loud as our favorite characters battle the LEGO DUPLO invaders in the much-anticipated sequel to the critically acclaimed, global box office phenomenon. The LEGO Movie 2: The Second Part reunites our heroes of Bricksburg in an all new action-packed adventure to save their beloved city. more...



---
Book Giveaway: Countdown America by M.C. Fox
April 11, 2019

Countdown America is a new political cyber espionage novel with a fierce female protagonist who also happens to be a single mom, providing a thrilling and relevant read that is also an inspiration to women everywhere. "Truth can often seem stranger than fiction. The United States has certainly seen that played out in full over the past few years – from politicians gone haywire, Russian hacking scandals, the women's empowerment movement and more – each news day seems crazier than the last." more...



---
Simply Earth Essential Oil April Home Care Recipe Box
April 9, 2019

I hope you had chance to enter our March Simply Earth Giveaway! It was a great box for Wellness featuring recipes for a sleep spray, bath soak, and more. It sold out fast! This month is all about Home Care, with recipes for a Lemon and Nutmeg Dishwasher Detergent, Natural Laundry Detergent, Laundry Stain Remover Roll On, Foaming Hand Soap, Tea Tree Lemon Surface Cleaner, and a Natural Home Diffuser Recipe. more...



---
Try the Fine Chocolate Club Subscription Box for FREE
March 29, 2019

Fine Chocolate Club is a small chocolate retailer, delivering fine chocolate bars from all over the world to your doorstep each and every month. Fine Chocolate Club also believes in helping others and provides a small group of farmers the resources they need to improve not only their harvest, but their sales of the Cacao they grow. more...



---
Beck Valley Books Tour: Money or Men by David Burnett
March 20, 2019

Love or loot? Erin chose "loot" when Chris, her former husband, competed for her hand against the god of money. Now, eight years after leaving him, with a promotion within reach, she is poised to take her place among the elite of Wall Street. She will soon be working twenty-four-seven to reorganize a failing company, and she must have someone to care for her children. more...



---
Book Giveaway: Making Your Own Greeting Cards and Gift Wrap
March 16, 2019

Nothing beats a homemade card or a beautifully wrapped gift that is a gift in itself. Creative crafter Vivienne Bolton shares gorgeous ideas for both and more in her new book Making Your Own Greeting Cards and Gift Wrap coming out next month in April. Making Your Own Greeting Cards and Gift Wrap shows us how to make impressive cards, boxes, bags, tags, and more. more...



---
Get Organized with the Inkberry Planner and WIN!
March 15, 2019

I have notes and lists all over my workspace and have been meaning to get better organized with a daily planner. Thanks to the Inkberry planner, it is now so easy for me to meet deadlines and prepare notes for day-to-day obligations and events, all wrapped up into a elegant planner. It is never to late in the year to plan and be organized! more...



---
Royal Craft Wood Bamboo Kitchen Organizer
March 13, 2019

Growing up, my parents were very clean and organized. My Mum would always say "A place for everything and everything in its place." If you needed anything or asked for anything, she could go right to it and get it. It is a great way to be. Kitchen organization is ideal, too! Especially if you cook at home often. It can make things run smoother and more efficiently. more...



---
Enter to Win the March Simply Earth Essential Oil Recipe Box
February 27, 2019

Have you heard of Simply Earth Essential Oil Recipe Box? Would you like to give it a try? Enter to win the March box below. Simply Earth is a monthly subscription box that provides recipes and everything you need to make fun and natural products with essential oils for you and your home. Every month subscribers receive 4 new essential oils with fun recipes and everything you need to make them. Learn all about different essential oils while building your oil collection with this fun subscription box. more...



---
Gift Guide: Swarovski CZs Tennis Bracelet from Mama's Jewelry
February 12, 2019

I have been the lucky receiver of a couple of jewelry items from Mama's Jewelry and I love them both! They are beautiful and very well made. Mama's Jewelry is an online site developed by Central Diamond Center, a family owned and operated business with a passion for creating jewelry from gold, sterling silver, platinum and diamonds. more...



---
New Release: Scooby-Doo! and the Curse of the 13th Ghost
February 5, 2019

The Mystery Inc. gang is back in Scooby-Doo! and the Curse of the 13th Ghost. This all-new, full-length animated film is available on Digital and DVD today! February 5, 2019 from Warner Bros. Home Entertainment. If you are already a fan of the 80's TV hit, you will enjoy this fun, action-packed adventure the whole family can enjoy together as the lovable Great Dane and the teen sleuths embark on a thrilling voyage to find the lost chest and capture the 13th ghost – the one that got away! more...



---
Gift Guide: Cave Tools Beer Can Chicken
January 29, 2019

Cooking a chicken is easy. It feeds a family, and the leftovers are perfect for many recipes. The Cave Tools Beer Can Chicken Kit makes delicious juicy chicken. Simply, cook the chicken between 350 and 375 degrees for best results. Depending on the size of your chicken, cook for 1 to 2 hours. I cooked ours for one hour on 375, then another hour at 350. We had delicious, juicy chicken and cannot wait to try it on the grill outside! more...



---
A Subscription Box that Teaches You All About Essential Oils
January 17, 2019

Simply Earth is a monthly subscription box that teaches you all about essential oils with their recipe cards while providing high quality essential oils. Every month subscribers receive 4 essential oils with fun recipes and everything you need to make them. Learn all about different oils and what they are good for and have fun making all sorts of recipes from lip balm to sugar scrubs to household cleaners. All made with natural ingredients. more...



---
blog comments powered by

Disqus
Thank you for visiting.

SIGN UP FOR OUR NEWSLETTER:







© 2021 Mammanatty

---