Gift Guide: Ellie Claire 365 Devotional Journals #ellieclairegifts
December 14, 2018

We have featured the gorgeous Ellie Claire Journals here before and shared how journaling can help reduce stress and clarify thoughts and feelings, giving an all around positive impact on life and physical well-being. All Ellie Claire Journals are amazing and we had the opportunity to check out some more from their line with the 365 Devotional Journals.. more...



---
Enjoy Smallfoot on Digital TODAY and Blu-ray/DVD available 12/11
December 4, 2018

The cute movie Smallfoot is available today to own from select digital retailers including Amazon, FandangoNOW, iTunes, PlayStation, Vudu, Xbox and others. You do not have to wait much longer for the Blu-ray/DVD, it will be available December 11. This movie is a great Christmas gift idea! The film stars Channing Tatum as Migo (the yeti), and James Corden as Percy (smallfoot). more...



---
Gift Guide: "Peppermint Joy" Charm by Chamilia
December 3, 2018

A charm bracelet is a great gift idea for any woman on your Christmas list because you can add to it every year or every special occasion. The new "Peppermint Joy" charm (MSRP $35) by Chamilia, a Swarovski company, is a perfect start. It is also quite the statement piece for a necklace all by itself. Good things come in small packages. more...



---
Book Giveaway: Jesus Calling®: The Story of Christmas
November 30, 2018

It is so important to teach our children that Christmas is not all about gifts and Santa Clause. There are plenty of books out now to share the true story of Christmas, but none as sweet as Jesus Calling®: The Story of Christmas. Enjoy this story together with your young children and grandchildren and discover the plan God had all along with Jesus. more...



---
Book Giveaway: The League and the Legend by Brian Wells
November 27, 2018

The only thing better that one book by Brian Wells is two books by Brian Wells and he now offers a bundle with the sequel to the critically acclaimed The League and the Lantern with The League and the Legend. What a great Christmas gift these books would make for any young reader! A couple of years ago, we had the pleasure of reading the first book in the series which was fun, fast paced, and full of adventure. more...



---
Giveaway: Aunt Lucy's Hot Toddy Mix
November 24, 2018

For a quick pick me up and a great gift idea for yourself or to wrap up and give this Christmas, consider Aunt Lucy's Hot Toddy Mix. Aunt Lucy has made it so simple for us to make a hot toddy. Just open the mix, add to a cup with 8 ounces of hot water and stir, whiskey optional! A perfect solution to warm up with after being outside on a cold day. more...



---
Gift Guide 2018
November 21, 2018

It is never too early to start Christmas shopping and with the long weekend ahead I like to do a little research and aim to start a list of gift ideas for everyone on my list! Being organized is half the battle.... right? Below, please find a few items for your gamer, girls, boys, husband, wife, new parents, older parents and more. more...



---
New Members Save $22 off Your First Month of Winc
November 20, 2018

Winc is a modern wine brand that makes it easy to find wines you love. Take Winc's 6 Question Palate Profile Quiz where you're matched with wines tailored to your tastes and preferences. They'll send you four great bottles a month, delivered straight to your door. Explore different varietals and rate your favorites. The more you rate, the better your recommendations. Join the thousands of Winc members already enjoying great tasting wine. more...



---
Family Movie Night: The Christmas Chronicles on Netflix November 22! #TheChristmasChronicles #ad #rwm #netflix #movienight
November 19, 2018

We love family movie night and Thanksgiving is a perfect time to enjoy a movie after a long fun day and a big meal. Prepare dessert and sit back with your family for a little Christmas magic with the premiere of The Christmas Chronicles starring one of my favorite actors, Kurt Russell. I have a feeling this movie will fast become the favorite Christmas movie to watch year after year, at least in my house! It is sure to delight young and old alike. more...



---
Join Me In The Upside Community and Receive Free Products
November 17, 2018

The Upside is a brand-new community from the DSE Healthcare brands. When you join, you gain exclusive access to leading specialty health brands. It is so easy to get started. Based on your answers to simple questions, they will send free products to try in exchange for your feedback. Always be honest in your reviews, and try to provide useful feedback for the DSE Healthcare brands. more...



---
Book Giveaway: Sequin Sparkle and Change Bible
November 16, 2018

A personal Bible can make a child feel safe and secure. I will never forget the first person who gave me one (and I still have it). We can never offer too many to a growing child and boy have they changed over the years. They have certainly improved, making them easier to read and more child friendly. The Sequin Sparkle and Change Bible is perfect for every young girl. Available in pink and light blue, these beautiful Bible covers change with a swipe of the hand. more...



---
Gift Guide: Watch Ya Mouth 90's Edition
November 15, 2018

The original, award-winning, mouthguard party card game, Watch Ya' Mouth, puts a hilarious twist on phrase card gameplay. Aiming to literally put "the biggest smiles possible on faces around the world" Watch Ya' Mouth has been seen all over from college campuses to family game rooms. The original Watch Ya' Mouth game was such a hit - they now have Watch Ya' Mouth 90's Edition! more...



---
Gift Guide: Ellie Claire Journals #ellieclairegifts
November 14, 2018

Journaling is said to be one of the best ways to reduce stress and clarify thoughts and feelings. It has a huge positive impact on physical well-being. You do not have to do it for long. Around 15 minutes is ideal. Yet, if you are just starting out, try not to focus on time, or worry about spelling and grammar. This is your private journal, draw and write without too much thought and just let it flow. more...



---
Giveaway: God's Good News Bible Book for Children
November 13, 2018

I love offering my children many books about the Bible. I never know which one will resonate with them and because it is a personal journey, I hope they find comfort in them when they are needed! Billy Graham remains one of the foremost pastors in America's history, and parents, grandparents, pastors, and teachers, will want this lovely edition of God's Good News for the children in their life. more...



---
Gift Guide: Ruth Bader Ginseng Teabags #TheTeaBook #RBGtea
November 12, 2018

The Tea Book is a socially aware tea company that offers fun, healthy teas, as well as a Teabook for storing, sharing and serving your teas. Their teabags come in a variety of flavors from earl grey to hibiscus with fun art work that would make a great gift idea for the tea lover on your list. more...



---
Review: Meal Subscription Service - Hen in a Hurry
November 7, 2018

We have been a bit spoiled for dinner lately with trying out a new meal subscription service called Hen in a Hurry. Hen in a Hurry is not like the food subscription services we are use to hearing about. Hen in a Hurry takes meal prep one step further and cooks the meal and then flash freezes them. All we have to do is heat and eat. more...



---
Giveaway: Adventure Bible #PolarAdventureBible #FlyBy
November 6, 2018

Now is a great time of year to consider a Bible and with over 9 million copies sold, the Adventure Bible brand is a great choice! Beloved by Christian schools, churches, and families alike, the #1 Bible for kids, including all of the trusted essentials loved by parents, is available in an exciting polar exploration theme. Are you ready for a frosty adventure? more...



---
Suphouse Woodland Design Greeting Card Collection
November 5, 2018

We sampled another lovely set of Christmas cards from Suphouse. Send Merry Christmas wishes with this cute woodland animal design Christmas card variety pack. Share the spirit of peace and joy with your friends and family and make their Christmas a memorable one. Another great collection of cards to choose from this Holiday Season. These cards are fun and adorable and will bring a smile to any recipient. more...



---
Family Game Night: Shaky Manor by Blue Orange Games #Giveaway
November 3, 2018

We celebrated Halloween with the fun game Shaky Manor, yet this tilted treasure hunt game of fun can and should be played year round! My daughter and I had loads of fun playing this new game from Blue Orange Games. 2-4 players can play at a time and although suggested age is 7 & up, younger players could feel part of the game just by shaking the box without actually grasping the game objective. more...



---
Giveaway: Two Amish Wisdom Journals
November 2, 2018

The Amish are known for living simply, dressing plain, and their reluctance to adopt the many conveniences of modern technology into their daily lives. I think we could learn a thing or two from them. It is so important to step away from the technology of today and be grateful for all we have. Journaling is a great way to show gratitude and these two new journals make it easy while offering great insight. more...



---
Suphouse Christmas and Holiday Greeting Card Collection
November 1, 2018

Halloween may just be over, but it is never too early to order your Christmas cards! With the Suphouse Merry Christmas and Holiday Greeting Card Collection you can spread warm wishes with style. This collection offers a nice variety of cards with 6 different styles, something for everyone. These fun designs are great to use as greeting cards, gift notes, or gift tags! more...



---
GIVEAWAY: Bust a move with Just Dance 2019 #Ubistars
October 31, 2018

Just Dance 2019 is offering their tenth game in the Just Dance series developed by Ubisoft. Like all previous installments, players mimic the on screen dancers. It has returned to the use of a smartphone for a controller in the Xbox One version and a new feature tracks your dance habits and suggests content you might like. Up to six players can join along. more...



---
GIFT GUIDE: ZIPIT Grillz Backpacks #ZIPIT #GrillzBackpack
October 30, 2018

Kids these days only want the coolest backpacks and ZIPIT Grillz Backpacks are so cool and practical, too. With its large interior pocket, it will fit everything you need for school, like notebooks, binders, tablets, lunch bag, and snacks. The Grillz backpack from ZIPIT is not just for school! Use it for weekends away or keeping your stuff safe while riding your board or bike! There is so much room in this well-made backpack! more...



---
GIFT GUIDE: Assassin's Creed® Odyssey #Ubistars
October 29, 2018

Assassin's Creed Odyssey is the eleventh main installment in the Assassin's Creed series developed by Ubisoft. In this installment, we go back in time to ancient greece to write our own epic odyssey and become a legendary Spartan hero. "Forge your path in a world on the brink of tearing itself apart. Influence history in an ever-changing world shaped by your choices." more...



---
Gift Guide: Cave Tools Barbeque and Cooking Gloves
October 28, 2018

Fall is my favorite time of year and we enjoy cooking indoors much more when the weather cools down. We get good use out of our oven. But, we have never really found a suitable oven mitt and end up using our dish towels, which really do not work. We have been trying out another great product from Cave Tools with their Heat Resistant Barbecue & Cooking Gloves. Cave Tools Cooking Gloves are perfect for the oven, grill, barbecue and smoker. more...



---
GIVEAWAY: Get Organized with the Lotus Trolley Bag System
October 25, 2018

In many shops these days, especially in Europe, they charge you for a plastic bag. It won't be long till all shops will enforce this hoping to eliminate waste. It takes a lot of energy to produce a plastic bag, and it also takes a lot of energy to recycle these bags. So, my family and I want to do our part in taking care of our beautiful planet and using reusable bags on our bi-weekly shopping trips is a huge start. more...



---
Celebrate World Origami Days with Extraordinary Origami
October 17, 2018

The craft of origami has ancient origins dating back a thousand years from China, Japan, and Europe. Yet, did you know that the United States has some of the greatest origami masters in the world? In recent decades, the hobby has grown immensely in America, with Origami clubs and associations spreading around the nation. Marc Kirschenbaum, an active member and Board member of OrigamiUSA, noticed this trend and decided to compile the greatest American origami masters into one book. more...



---
Teen Titans GO! to the Movies #TeenTitansGOMovie (Giveaway)
October 15, 2018

Did you happen to see the film Teen Titans GO! to the Movies over the summer? My kids loved it and we cannot wait to see it again. Teen Titans GO! to the Movies finds our "egocentric, wildly satirical superheroes" in their first feature film extravaganza. This fun movie is a fresh, clever, kid-appropriately crass and tongue-in-cheek play on the superhero genre, complete with musical numbers. A must see for the whole family. more...



---
Meal Subscription Service - Hen in a Hurry
October 11, 2018

Now school is back, and the holidays are fast approaching, life can get busy! Why not try a new meal subscription service called Hen in a Hurry. Hen in a Hurry is made with clean, sustainably sourced, responsibly raised ingredients from trusted farmers. more...



---
Tips for Halloween Rock Art (Welch's Giveaway)
October 10, 2018

Whenever we go for a walk as a family - we always seem to find rocks that resemble a heart. We started picking them up and collecting other ones that stood out for a long time now and we would use them around the garden. It is something I really enjoy doing as a family. We recently took it a step further. I have seen some amazing rock art. Many are very intricate and beautiful. more...



---
Rock the Locks Hair Products for Kids
October 4, 2018

Rock the Locks is a line of products made just for kids. Kids will love having their own products with fun packaging names and fresh fruity scents. Mums will love that they are made without any harsh chemicals and affordable. Rock the Locks products do not contain any sulfates, parabens, phthalates, or petrolatum. Instead, they are infused with essential oils and super fruit extracts. more...



---
Book Giveaway: Young Whit and the Traitor's Treasure
October 3, 2018

My two elementary aged children are great readers and I owe a lot of that to their school and their encouragement to have them read every night for at least 15 minutes. We are always searching for books and have been enjoying reading all about Young Whit and the Traitor's Treasure. It was the first time my son read a historical story and it encouraged him to seek out other similar books. more...



---
Hotel Transylvania 3 is now available on Digital and available on DVD October 9 #HotelT3
September 28, 2018

There is no better family movie for Halloween than Hotel Transylvania 3. The Drac Pack is back just in time to celebrate in this spooky, fun movie! This must-own comedy, continues with the cast when Mavis surprises Dracula with a family voyage on a luxury, haunted monster cruise ship. Of course, the rest of the Drac Pack has to go along, and that's when things get a little...batty. more...



---
Reload Love: Transforming Bullets to Beauty and Battlegrounds to Playgrounds
September 26, 2018

Lenya Heitzig started an amazing movement to encourage and empower people across the globe to stand up to the terrors of this world and she tells us all about it in her new book Reload Love. In 2014 Lenya launched Reload Love, a ministry which touches the lives of children affected by terrorism. This ministry raises awareness by collecting spent bullet casings, melts them down and upcycles them into beautiful brass jewelry.more...



---
The Classic Book Little Woman Celebrates 150 Years. Enjoy this must see movie starting Friday, September 28th!
September 24, 2018

The beloved classic book Little Women is celebrating 150 years. Celebrate by seeing the latest movie version that will make you laugh, it will make you cry, and it will make all girls feel brave and stronger. Take your daughters and all her besties to enjoy this beautiful film with a great cast. more...



---
Gift Guide: Everlast Notebook by Rocketbook - The Smart Notebook
September 13, 2018

The amount of paper we go through in our house is hard to believe. Too much waste, hurting too many trees. Rocketbook has the perfect solution with their line of reusable notebooks. We recently tried out the Everlast notebook and it is pretty genius and great for so many of us who make lists, take notes in school or even doodle. more...



---
Mammanatty is Featured in Trivago Magazine:
Mom Knows Best: 23 Winter Family Vacations to Embrace
September 11, 2018

I am honored that Mammanatty along with 22 other fabulous Mums were featured in Trivago Magazine. Come check us out and find out why Moms Know Best about Winter Family Vacations -- "Mom Knows Best: 23 Winter Family Vacations to Embrace (and Escape) the Cold" more...



---
Great Gift Ideas: All Things Unicorn at 100 Unicorns
September 8, 2018

Sometimes you stumble on a site and thank your lucky stars. This is how we felt when we found 100 Unicorns. There is something special about unicorns and this shop highlights all their goodness and then some. 100 Unicorns is indeed a store of magical things, featuring clothing, accessories, jewelry and more. You are going to just love browsing their beautiful site and will find many great gift ideas for any unicorn lover. more...



---
Family Game Night: Rooster Race by RoosterFin Games
September 6, 2018

Playing cards with your children is a great way to introduce numbers and counting. Fun and easy games like Rooster Race is a great way to get your young ones started and having fun with math. It does not seem like an educational game at all, yet it is and fun for the whole family. Awarded the 2017 Seal of Excellence by Creative Child Magazine. Rooster Race is a high low game of fun for 1-5 players ages 5 and up. more...



---
Support the One Night Advent Calendar on Kickstarter
September 5, 2018

An advent calendar has been a tradition for many years to countdown the days to Christmas. Growing up, we would have a disposible one that had a chocolate surprise behind the dates, not nearly as elaborate as One Night. One Night has prepared a Christmas tradition you and your family are going to love! Behind every date is a piece of a story told by two shepherds and their amazing journey on the night of the first Christmas. more...



---
Win the new CD: Hiding Place by Tori Kelly #TKHidingPlace #FlyBy
September 1, 2018

While working on the follow-up to her debut album Unbreakable Smile Tori Kelly felt compelled to include a track that honored her lifelong passion for gospel music. With the help of her manager, Scooter Braun, the L.A. based singer/songwriter soon connected with Kirk Franklin, a 12 time Grammy Award winning gospel artist and one of Kelly's musical idols. more...



---
Show your support for the MasterPan on Kickstarter
August 31, 2018

The MasterPan Divided Skillet Collection makes cooking fun and simple, offering compartmentalized skillets that allow for multi-tasking in the kitchen with only the need for one pan! Cook a variety of different foods all at the same time in the same skillet with the MasterPan Collection! Foods like fajitas, steak and potatoes, chicken and mushrooms, even a complete breakfast. more...



---
SmitCo Emoji Nail Set for Girls - Save 20% on Amazon
August 18, 2018

When girls get together, they like to actually DO something other than play outside, atleast after a while. SmitCo offers many fun things to offer girls for playdates, sleepovers, birthdays or any get together for young girls, tweens or teens. We got to check out the SmitCo Nail Collection and loved all the stickers and decals. This fun set includes 111 pieces in all. more...



---
Lypsyl's Original Mint Lip Balm - The Perfect Lip Protector #lypsyllipcare
August 14, 2018

The first sign of dehydration can show on our lips. While drinking water is helpful, sometimes we need a little help on the outside. Sweden's #1 best-selling lip balm, Lypsyl, is made with deep penetrating silky Swedish beeswax for long lasting moisture you can feel. Lypsyl's Original Mint formula, quickly cools and comforts, and keeps lips soft and smooth for hours. more...



---
Brooklyn Artist Dean Russo Launches Journals #art #pets #portraits
August 13, 2018

Known for his signature pet portraits, Brooklyn-based Dean Russo brings his colorful art to gift worthy blank lined journals. In his eight-journal series, Russo's dogs, cats and other vivacious works of art are seen on the cover of high quality journals perfect for creative self-expression. Available today on amazon. more...



---
Teach Children the Art of Being Grateful with a Free e-book
August 9, 2018

Today's culture is doing all it can to instill materialism, selfishness, and feelings of entitlement into our little ones. It's so important that we teach them to be grateful for the abundant blessings they have, and generous in sharing those blessings with others. Let Compassion help you teach children these important lessons with a new, beautifully illustrated e-book called Goggles of Gratefulness. more...



---
King Richard's Faire 2018 Ticket Giveaway
August 8, 2018

King Richard is back in town with his royal family and there is plenty to do as usual this year. Enjoy food, shopping, rides and games of skill in King Richard's 16th century village located in an enchanted forest in Carver, Ma. The faire is filled with exciting entertainment throughout the day. Your adventure awaits. more...



---
Learning to Draw Manga Characters #art
August 7, 2018

Slated for release on the 13th of August from IMM Lifestyle, Draw Manga: Step-by-Steps, Character Construction, and Projects from the Masters, includes the work of 17 artists and provides tips and tricks for creating manga artwork. The book is divided into three parts -- tutorials; step-by-step creations, and projects. Covering materials including markers, pencils, watercolors and computer generated manga. more...



---
Giveaway: $25 - Pledge the HueTracker Kickstarter #HueTracker #EatHues
August 6, 2018

If you care about health and wellness then this app is for you! Check it out, you can track nutrition, exercise, hydration, color and have access to dietitians, and medical experts, chefs and trainers. Pledge to this awesome Kickstarter and receive an Amazon gift card with proof of your pledge along with early access to HueTracker and all of the rewards described in the tiers. more...



---
Save 20% with SmitCo on Amazon - Fun Gifts for Girls
August 5, 2018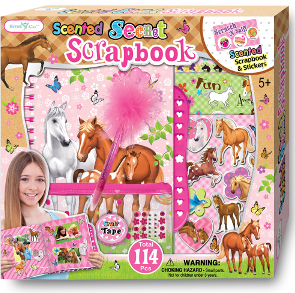 Quality, affordable gifts for girls ages 2 to 12. SmitCo has several different diaries with lock and keys and diary sets for girls in Emoji and Diva themes, as well as light up diaries to provide hours of fun. A huge hit is the new Pony and Mermaid themed scrapbook kits. SmitCo products also include very popular stretch jewelry sets for little girls. All packed in cute gift boxes. more...



---
Giveaway: $150 Credit to EvgieNev Wall Decals
August 2, 2018

Vinyl wall decals are such a fun way to decorate a room. They can transform a room into a magical fairy tale or make you feel like you are a world explorer. Children love decorating their own room and Evgie Wall Decals have loads of lovely options to choose from jungles to bears. more...



---
Book Giveaway: The Craft Kingdom
July 30, 2018

No matter how many times we turn to the internet for craft inspiration, nothing compares to flipping through a book for craft ideas. It is a great thing to do with your children or on your own. The Craft Kingdom by Eli Maor is a great book for the budding artist and seasoned crafter, with plenty to please everyone. There is no special skills required. The Craft Kingdom contains more than 90 DIY, crafts and art projects. more...



---
Gift Guide: Cave Tools Meat Rakes
July 28, 2018

For those who love to grill outdoors, there are many reasons to check out Cave Tools for loads of great grilling utensils. They also make must have items for indoors too, with many ideal for both indoors and out, like these oversized meat rakes. Another great gifting idea from Cave Tools. We have had the pleasure of trying out many of their well-made products and love every single one! more...



---
Children's Book Giveaway: Benji and the Giant Kite by Alan C. Fox
July 27, 2018

We love reading with our children and as a parent, I think they can never have too many books, yet, I never know which books will be a hit, so we like to read many with them and we love how Benji and the Giant Kite appeals to both girls and boys and has a focus on perseverence, dreams, and letting go. Enter to win this special book with a great message for all - available August 1, 2018. more...



---
Dead Soxy: The swanky socks to wear this summer!
July 19, 2018

We have been trying out the best no show socks on the market and you are going to want to pick up a pair or two for yourself. Dead Soxy No-Show socks are a cool, easy way to wear your favorite shoes this summer without the worry of blisters or your socks to show, although if they do, these are the socks you will want to show off. Soft and durable, Dead Soxy socks will never fade or shrink and are guaranteed to stay in place. more...



---
Beck Valley Books Tour: Into the Woods: Stories, Poems, Essays & More by Mindful Writers Retreat Authors
July 17, 2018

Into the Woods is the title and theme for this assortment of short stories, poems, essays, music, and one walking meditation. Each piece is unique in tone and genre and the result is that the collection captures the fascinating, frightening, fun, healing, and fantastical wonder of time spent in the woods. One hundred percent of the proceeds are being donated to support the research and work of The Children's Heart Foundation. more...



---
Book Giveaway: StarPassage Book 3: Honor & Mercy #StarPassage
July 13, 2018

The Gold Medal Award-Winning young adult/teen fiction saga continues with book number three in the StarPassage series from author Clark R. Burbidge. Enjoy suspense, time travel and historical events as The Carsons travel on a new quest in this fun read. Enter to win your own copy here. more...



---
Book Giveaway: Always Enough, Never Too Much Devotional
July 10, 2018

Always Enough Never Too Much is a flip book full of encouragement and reminders that we are all enough and never too much. This devotional is so unique, with one side for Always Enough that encourages you when you make mistakes, or need affirmation and then you flip the book over for the Never Too Much side that encourages you when you have strong opinions or when your thoughts go deep. Encouragement for all our insecurities. A great daily read. more...



---
What Time Is It? It's Pizzer Time #homemadepizzadelivery
July 3, 2018

If you are anything like my family. We like to order in pizza a few times a month. We love pizza. We recently discovered Pizzer Time, a subscription/membership based program and we may never order in again. Pizzer Time provides all the fresh ingredients and cooking utensils needed to make the perfect pizza pie from your very own kitchen. more...



---
Promote Healthy Hair and Nails with Biotin Bursts Gourmet Chews from NeoCell
June 29, 2018

We all have a beauty regimen to keep our hair and skin looking good. We wash and apply moisturizer on the outside and now we have a little help for us on the inside. A delicious dietary supplement soft chew from Neocell offering 10,000 mcg of biotin in Brazilian acai berry flavor. One chew daily is recommended. more...



---
Book Giveaway: Born to Wander by Michelle Van Loon
June 25, 2018

Sometimes in life we need a little reminder to keep the faith. When times are hard we must choose to believe this moment will pass and the biggger picture will open up for us. Born to Wonder is a great book for anyone in transition and a great reminder for others who are settled. Trust in God and embrace your purpose. more...



---
Review: Winc Wine Delivery - New Members Save
June 23, 2018

If you are a wine drinker, how amazing it is to get it delivered to your door. No searching through the aisles... allow Winc wine service to offer personal recommendations for you and experience new wines! Winc's wine delivery service offers a monthly membership that ships wine right to your door. Sample new wines, or order favorite ones. more...



---
Xtava Infrared Hair Straightener -- A Must Have Beauty Tool
June 17, 2018

No matter how I dry my hair, I always finish it off with a hair straightener to tame my frizz. I have been trying out the xtava infrared hair straightener and I do not want to use anything else, it is fast and easy to warm up and tames my frizz while leaving hair sleek and shiny. A must have beauty tool. Find it on amazon and enter to win. more...



---
Gift Guide: Cave Tools Salad Spinner -- A Must Have Kitchen Tool
June 12, 2018

Summer is finally here and we love getting outside and the BBQ back in action. There are many side dishes to go with a beautiful piece of meat in the summer and Cave Tools Salad Spinner cuts preparation in half, offering a sturdy BPA free plastic bowl that can go from rinse to refrigerator, while you prepare your meat. more...



---
Book Giveaway: SANITY Lost & Found by Tarra Judson Stariell
June 5, 2018

How do we become victims of our own irrationality? What makes us vulnerable to the predators among us? Why would an otherwise sensitive, intelligent woman allow herself to return again and again to her abuser? How do we stop the erosion of our self-worth? Simultaneously recognizable and horrifying, we see parts of ourselves and our own vulnerabilities in this compelling story of one woman's descent into and climb out of the abyss. Enter to win this inspirational memoir. more...



---
Winc Monthly Wine Delivery - Special Offer for New Members
May 26, 2018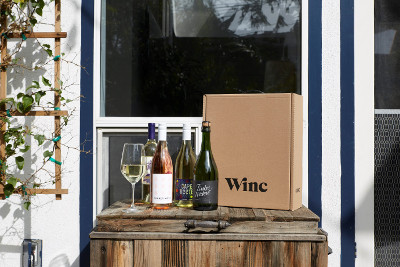 Summer is almost officially here and it's a great time to sample Winc's wine delivery service. With more guests stopping by to enjoy the summer weather, enjoy hastle free wine ordering with Winc. Through our link, new members will receive $22 off their first order at Winc more...



---
Gift Guide: Mama's Jewelry Review
May 25, 2018

Did you happen to catch our Mama's Jewelry promotion for Mother's Day? We were sharing a special offer and learning about their beautiful custom rings. (Thanks to US Family Guide.) Mama's Jewelry has been designing jewelry for over 30 years. They have mastered the art to bring us beautiful pieces at affordable prices. more...



---
First Crush, Last Love by Elizabeth McKenna - Book Tour Campaign
May 24, 2018

Back in high school, Lee Archer had the power to make Jessie Baxter's cheeks flush and her heart race. But the popular athlete never wanted to be more than just friends. Ten years later, after a failed marriage and with her journalism career on shaky ground, Jessie come's home for her high school reunion--and Lee still has the power to make her knees weak and her pulse pound. more...



---
Top 5 Gift Ideas to Celebrate Baby #babyshowers
May 22, 2018

There is nothing better than a baby and there are so many things these little ones need. But what to buy to celebrate their arrival? Sure, diapers are always a hit but I wanted to share a few items that really made a difference when I brought my babies home. Below, please find my top 5 baby gift ideas and enter to win! more...



---
Win a Vremi Coffee Grinder and Knife Set
May 17, 2018

Good quality products can make such a difference in the kitchen and we have been trying out a few high quality Vremi products. Beautiful chef knives with protective plastic sheath covers and a stainless steel coffee bean grinder. Two must haves in my kitchen! Ideal for gift giving. Check out more information below and enter to win! more...



---
Dr. Jacobs Naturals Castile Soaps - Save on Shipping
May 16, 2018

Sometimes you find products that you wish you had found long ago. I have been trying Dr. Jacobs Naturals face and body liquid wash and lavender bar soap, which smells amazing. They all smell amazing. Made from olive oil, Dr. Jacobs Naturals will leave skin smooth and silky. Olive oil soap is the perfect addition to a regular skin care routine. more...



---
Mother's Day Gift Ideas: Personalized Cart Kimono Robes
May 11, 2018

We were checking out personalizedcart.com again for great gift ideas for Mother's Day and learned the many items available for our special ladies. They offer fun gift ideas for both men and woman that can be personalized with a monogram. Gift items include watch boxes and wine glasses to name a few. Personalized Cart goes beyond thoughtful personalized gifts for men to offer jewelry and gorgeous kimono robes in all sorts of beautiful prints for woman. more...



---
Children's Book Giveaway: Go to Sleep, Sheep!
May 9, 2018

Sometimes out little ones are not always sleepy at bedtime, or have trouble going to sleep -- make bedtime more fun by curling up with this playful book. Once they hear this fun rhyming story and enjoy the adorable illustrations, they will be ready for bed, just like the sleepy sheepies. more...



---
Celebrate Spring with Paper Baskets and Welch's Fruit Snacks
May 3, 2018

Spring has finally arrived and it's time for lots of outdoor fun including picnics and road trips. If you have kids, you will want to remember to pack a few kid-friendly snacks, like Welch's Fruit Snacks, Fruit Rolls and Go Organically Fruit Snacks. Unroll the fun with Welch's Fruit Rolls! Featuring fruit as its first ingredient, the Fruit Rolls are gluten free, preservative free and available in three mouthwatering flavors – Berry, Tropical and White Grape Strawberry. more...



---
True Citrus - Be Healthy, Be Happy, Be True Sweepstakes
May 1, 2018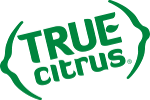 The #HealthyHappyTrue Sweepstakes was created by True Citrus to celebrate how people live their healthiest, happiest and truest life possible. Entering this sweepstakes provides you with the chance to win a grand prize including: a $10,000 cash prize, a Vitamix Professional Series Blender ($600 value), a Fitbit watch ($200 value), a True Lemon thermal water bottle, and a sampling of all True Citrus products. more...



---
Mother's Day Breakfast Ideas with Jarlsberg Cheese® and Chef Duran
April 30, 2018

Jarlsberg® Cheese, the nationally recognized premium brand of cheese, invites you and your family to surprise your BEST mum in the world with a scrumptious cheesy breakfast in bed. Jarlsberg® Cheese elevates every occasion, and Mother's Day is the perfect time to wow and surprise her with delicious, simple-to-prepare breakfast ideas served by her favorite people in the world: her family! more...



---
GUEST POST: To Share or Not To Share Your Nanny
April 27, 2018

With many child care options out there, choosing the right one for your family can be stressful. From daycares to private nannies, these child care options can be very expensive, creating a challenge for many families. This is where nanny sharing comes in - a growing, popular alternative to daycares and single-family caregivers. more...



---
Mother's Day Special Offer with Mama's Jewelry
April 20, 2018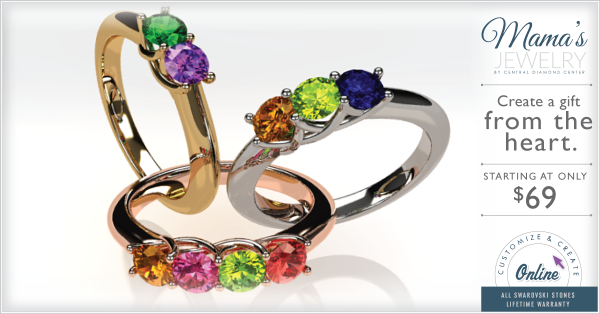 All mothers work hard 365 days out of the year, so why give them another predictable gift this Mother's Day? With the exquisite collection of mothers rings from Mama's Jewelry, you're bound to make this the most unforgettable Mother's Day yet! more...



---
Gift Guide: Cave Tools BBQ Skewers Set
April 12, 2018

It seems a long time coming to get back outside this Spring. We are eager and looking forward to longer days and the warmth of the sun. Especially to get the grill back out. While we await, we are trying out a few kabob recipes and our new Cave Tools Skewers. The beauty of Cave Tools Skewers are that they can also be used inside. So warm up the oven and lets get cooking. more...



---
Book Giveaway: God Bless You and Good Night
April 9, 2018

We all know how bedtime can be difficult for some children, that is why reading a bedtime story is such a great way to soothe and prepare our little ones. God Bless You and Good Night is a wonderful book to read at bedtime with the lovely rhymes and pictures. This beautiful picture book would also be a perfect gift for families with young children. more...



---
Giveaway: Elyptol Hand Sanitizer Spray
April 6, 2018

Handwashing is one of the most important things we can do to reduce our risk for sickness. It is suggested to wash hands before eating, after handling raw meat, after using the bathroom and when helping a sick person. Aim for 6 times a day. Now, with sanitizing sprays - we have no excuse to keep our hands clean to prevent disease. more...



---
Hemp Oil for Pain Relief
March 21, 2018

Finding relief from aches and pains can be as easy as applying lotion for instant comfort. Why wait for tablets to reach the pain when you can stop it instantly. We have been learning all about Real Time Pain Relief and their new Hemp Oil Plus lotion. Available in a 1.5oz travel size, 4oz tube, and 7oz tube. Enter to win a 7oz size lotion to see if this cream is right for you. more...



---
Gift Guide: The Adventure Bible Book of Daring Deeds and Epic Creations
March 20, 2018

Easter is a great time to offer your kids a new Bible and books make an ideal gift to add to any Easter basket. The Adventure Bible Book of Daring Deeds and Epic Creations is a great activity book, offering 60 fun activity ideas to offer young ones. The Adventure Bible is a fun book to pick up any time to offer kids when they say they are bored, or need a break from technology. It would be an ideal book for school vacation, as well as Easter and to try a new activity per day. more...



---
Book Giveaway: Healed by Robin H. Miller
March 14, 2018

Achieving balance and wellness is very important in life to help you feel good about yourself. In her new book, Healed: Health & Wellness for the 21st Century, Dr. Robin Miller shares wisdom, secrets and fun straight from the Leading Edge to help you get on track. Revealing essential information for your mind and body. Healed takes you through the basics of what you need to know to promote your own health and introduces you to new therapies to treat common conditions. more...



---
Nontraditional Easter Basket Ideas
March 13, 2018

My two kids are still fond of Easter egg hunts, sometimes the weather allows it to be outside, sometimes we have it indoors, and we always end it with a fun themed Easter basket to celebrate Easter. While, candy and chocolates are always high on everyone's list - we like to change it every year and offer nontraditional items, too. Come check out a few Easter basket ideas for your Easter baskets and gifts more...



---
Get Beach Ready with PUR firm CelluFIRM lotion from PUR attitude
March 3, 2018

It is a great time of year to prepare for summer and PUR attitude has the perfect products to smooth and firm skin. Ideal for legs, stomach, bum, anywhere you might have a little cellulite. PUR firm CelluFIRM is the product to use. Cellulite is cause for concern for many woman of all ages and lifestyles. Eliminating fatty foods and salt from your diet is a great start, a little exercise and a lot of water to flush toxins helps, too. Treat yourself with PUR firm CelluFIRM lotion to get beach ready for summer. more...



---
Introducing Whipped Body Wash and Lotion from Mangiacotti
February 27, 2018

Mangiacotti is introducing two new amazing skincare products - Whipped Body Wash and Whipped Body Lotion. This perfect skin care combination is creamy, lightweight and incredibly luxurious, providing moisturizing hydration for daily care. Only a little is needed to cover the skin, for long lasting care and great value with the most amazing scents. I love the duo for shaving needs. They are my new favorite products. Stock up for summer! more...



---
Great Gift Ideas: Personalized Cart
February 23, 2018

We are always looking for great gift ideas for special occasions, like birthdays, weddings, and anniversaries. We have been learning about a site called personalized cart. They offer fun gifts that can be personalized with your monogram, gifts like wine glasses, bottle openers and door mats to name a few. more...



---
The Animated Movie The Star is now available on DVD #TheStarMovie #flyby
February 21, 2018

The animated movie The Star, originally released in November 2017, is now available on digital, Blu-ray and DVD. This adorable animated comedy follows a brave donkey named Bo and the friends he meets while on an adventure of his dreams, giving us a timeless classic about faith, friendship and the importance of believing in yourself. more...



---
Celebrate National Cherry Month with Welch's Fruit Snacks
February 13, 2018

Did you know February is National Cherry Month? Cherries are a great source of Vitamin A and C, and are full of calcium, protein, fiber and iron. There are two main varieties of cherries: sweet and tart -- Sweet cherries, like Bing cherries are best eaten fresh and raw, while sour cherries develop a better flavor when used in baking. Enter to win. more...



---
The Benefits of a Manual Coffee Grinder vs. Electric
January 31, 2018

Some people cannot move in the morning before their cup of coffee. I love waking up to the smell of it. I usually buy our coffee already ground, yet I have been wanting to try to grind my own beans, especially since receiving this great manual coffee grinder. It is so quiet. Do you grind your own beans? Enter to win. more...



---
The Perfect Breakfast, Snack and Topping -- Kitchfix Granola
January 18, 2018

January is a great time to start eating better. Simple changes can make a big impact. Granola is a fun, crunchy, easy to snack on product, ideal for breakfast and snacks and is so good for us and surprisingly filling. Kitchfix offers four delicious flavors, we tried two of the four and we love all the nuts, seeds and tasty bits of the original and honey pecan. more...



---
Upgrade your Plastic Bento Box to Glass with Asani
January 15, 2018

My kids take a home made lunch to school everyday and I love using reusable plastic bento boxes for their convenience and individual compartments. Although I would never send them to school with these glass ones, I feel like we have completely upgraded our game. These gorgeous heavy duty glass bento boxes are great for meal prep, food storage and adults who want to take their lunch to work. Saving time, money and our waistline. more...



---
Start the Day the Healthy Way with Munk Pack Oatmeal
January 14, 2018

Oatmeal is a great choice for breakfast, or even a snack, but not quite convenient for on the go... unless you try Munk Pack Oatmeal Fruit Squeezes. These delicious treats are a great alternative to unhealthy sweets and snacks for any time of day. Packed with wholesome whole grains & real fruit bites, Munk Pack's ready-to-eat Oatmeal Fruit Squeezes make for a perfect easy snack, great for school lunches and gym bags. more...



---
The Benefits of a Burger Press
January 10, 2018

Burgers are one of the most popular food item and you can usually find them on any menu when eating out. Cooking them at home is always fun and while some prefer using their hands to shape their burger, there are benefits to using a burger press. We have been trying out the Cave Tools Burger Press and love it for its uniform shape! more...



---
GIVEAWAY: Extraordinary DVD
January 3, 2018

Based on the real-life events of acclaimed ultra-marathoner David Horton and his wife Nancy, Extraordinary is coming to DVD, Digital and On Demand on January 16, 2018, from Universal Pictures Home Entertainment. An impactful and perfect story for the entire family. This inspirational film stars Shari Rigby (October Baby), Leland Klassen (Altar Egos), Karen Abercrombie (War Room) and Kirk Cameron (Fireproof). more...



---