Easy Homemade Fudge with Eagle Brand Sweetened Condensed Milk #ad
December 30, 2017

You can find this two ingredient sweetner in many recipes from banana ice cream to sweet potato pie. We first tried it in brownies, and despite a little mishap with the dish we chose to bake them in, ended up with delicious brownie bites -- we topped them off with a simple icing also made with condensed milk and a little powdered sugar. more...



---
Family Fun with The Harlem Globetrotters #save #USFG
December 29, 2017

The Globetrotters are in full swing and we made a Boston game at TD Garden. This was our first experience with a live game and we were in for loads of fun! The Harlem Globetrotters played with the Washington Generals and won! The roster this year has many great players, including Hi-Lite Bruton, Swish Young, Mighty Mitchell, Big Easy Lofton, Thunder Law, Bull Bullard and Cheese Chisholm. We loved Hot Shot, Hoops, Zeus and Hi-Lite, all players were great! more...



---
Gift Guide: HydraLight Flashlight - Runs on Water!
December 9, 2017

Every so often, we get to experience a break-through in modern technology. Did you ever think you would be able to power a flashlight with water? There are no batteries to worry about, and no charging time. The fuel cell simply runs on water. This 2-in-1 HydraLight will make a great gift for anyone on your Christmas list. more...



---
The Benefits of Tea Tree Oil for your Hair
December 7, 2017

Tea tree oil comes from the leaves of the tea tree found through-out Australia. Its oil benefits are many and includes helping acne to athlete's foot. Did you know it is also great to use in our hair? It helps to unclog hair follicles and nourish roots. Its oil can be applied directly with a carrier oil or pick up Maple Holistics special tea tree formula. more...



---
Save 25% on All Harlem Globetrotters Games #USFG
December 2, 2017

The Globetrotters have been around since the 1920s, origining on the south side of Chicago, Illinois. Since then and over the years, they have played more than 26,000 exhibition games in 122 countries and territories and continue to play over 450 live events worldwide each year. more...



---
An Adorable New Book for Toddlers: One Christmas Bear
November 29, 2017

Count the joys of Christmas with Christmas Bear and his arctic friends in One Christmas Bear, the new board book for toddlers and preschoolers by Anne Vittur Kennedy. Little ones will love to count seasonal elements, such as crunchy candy canes, colorful ornaments, and frosty snowflakes, and parents will appreciate the emphasis on family, friends, and the sweet depiction of the reason for the season—Jesus' birth! more...



---
Easy Entertaining with HORMEL GATHERINGS® Party Trays
November 28, 2017

When hosting, I find it is always nice to have a few plates of different offerings, you never know what guests will feel like. Yet, I have learned that you can never go wrong with cheese and crackers. HORMEL GATHERINGS® Party Trays are the perfect stress free party planning favorite because they are easy and ready-made. They are great to have on hand for a quick bite to offer on game day, especially if tailgating. Also great for brunch or snack. more...



---
Gift Guide 2017
November 22, 2017

I love Christmas. I love decorating and gift wrapping. Shopping is the hard part for me and certain people can put me in a bit of a panic when it comes to buying for them. So I like to prepare a little list of ideas for inspiration. Below, are a few coupon codes for discounts and ideas for gifts for everyone on your list. Please share any ideas you have and items you think are HOT this year. more...



---
Giveaway: Celebrate with Jam City and Win #pandapop #cookiejam
November 21, 2017

Jam City is celebrating some amazing achievements this holiday season: Over 100 million downloads each for the company's key original franchises, Panda Pop and Cookie Jam. Enter to win an adorable Panda Pop plush and a jar of Cookie Jam creamy spread to celebrate this great achievement and play along and enjoy extra prizes in November and December. more...



---
Great Gift Idea: Cave Tools BBQ Grill Brush
November 20, 2017

When the weather changes to cold, there is no way I am out at the grill, so that means my husband usually steps in, and therefore, our tools need to be heavy duty! My husband definitely gives products a good test of strength. Cave Tools have many fanastic tools I feel safe sharing with my husband. We have put many to the test and they always pass my man test, they are our favorite tools. more...



---
South Park The Fractured But Whole #Ubistars #PS4 #XBoxOne
November 17, 2017

South Park was not a show I turned to watch on tv (although we have recently and certainly get a few laughs), and I did not have the pleasure of playing the first game, South Park: The Stick of Truth. Yet, when I heard the title of this game: South Park The Fractured But Whole. I could not help but laugh and have been giggling ever since. more...



---
Book Giveaway: Higher is Waiting by Tyler Perry
#HigherIsWaiting #ad #rwm
November 16, 2017

Tyler Perry is a busy man, a world-renowned producer, director, actor, screenwriter, playwright, author, songwriter, entrepreneur, and philanthropist. No matter what Perry does, he does it well. His latest book: Higher is Waiting, released November 14th is a great book to pick up for yourself or as a present for someone else. Read more about this spiritual journey and enter to win a copy of the book. more...



---
CD Giveaway: Alpha / Omega by Kutless #KutlessAO #FlyBy
November 15, 2017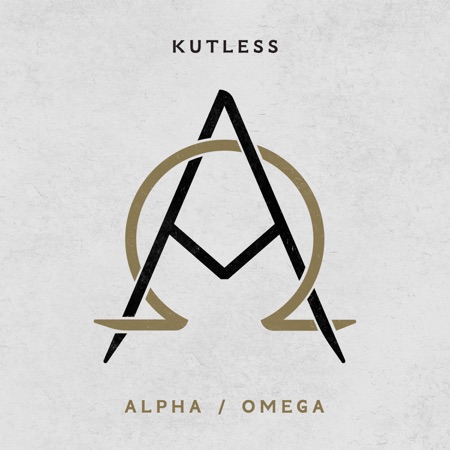 Since signing to BEC Recordings in 2001, Kutless has transformed from a new rock band to a staple artist in the industry that has multi-format, top-charting hits, sold millions of records and more than eight million streams. Launched by original members Jon Micah Sumrall (lead vocals) and guitarist James Mead, the band formed first as a modern rock/worship band at Warner Pacific College in Portland in 2000. more...



---
Great Gift Idea: JORD Wood Watches #save #win #JORDWATCH #USFG
November 14, 2017

My husband loves having loads of different watches to choose from and has recently shared a few with our son. Yet, a wooden watch has not made his collection. We have never seen a wooden watch before and these handcrafted beauties from JORD are amazing and beautiful. This is a watch and company worthy for any collection. I would love to have one for myself. more...



---
What Toppings Would You Add to Your Barilla Ready Pasta? #tryazon
November 13, 2017

Barilla is already our favorite pasta. This well loved Italian-owned food company, first established in 1877, is available in more than 100 countries worldwide and has just made pasta making as simple as it can get with their new Ready Pasta. Simply kneed the package, tear the top to vent, and place in the microwave for a quick 60 seconds. more...



---
Great Gift Idea: Journals your Girls will Love #giftguide #smitco #save
November 12, 2017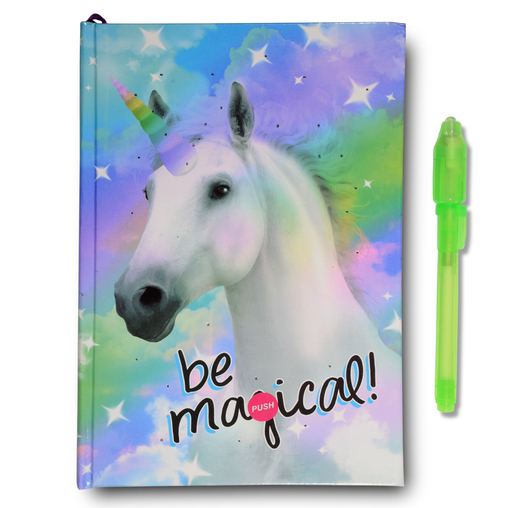 If you have a young girl on your Christmas list, a locked diary set is always a great gift idea. Smit Co has adorable journals for girls in Emoji, Diva, and Mermaid themes, as well as scrapbook, nail and play dress up sets and party favors that can be used as fun and easy stocking stuffers that provide hours of fun. Other SmitCo products include rose gold, gold, or rhodium plated jewelry and sets, as well as stretch sets for little girls - all packed in cute gift boxes. more...



---
Beck Valley Books Tour: Dangerous Changes by Joyce T Strand
November 10, 2017

A series of events rattle Emily Lazzaro: a near-death encounter with a pickup on a narrow mountain road, the murder of a would-be client, and an ex-fiancé who won't let go. Can she survive a police investigation, pressure from her ex's company, and the suspicions of a possible new love-interest—so that she can make the changes to create a meaningful new life in a special town in southern California? more...



---
Great Gift Idea: Watch Ya' Mouth Throwdown Edition
November 8, 2017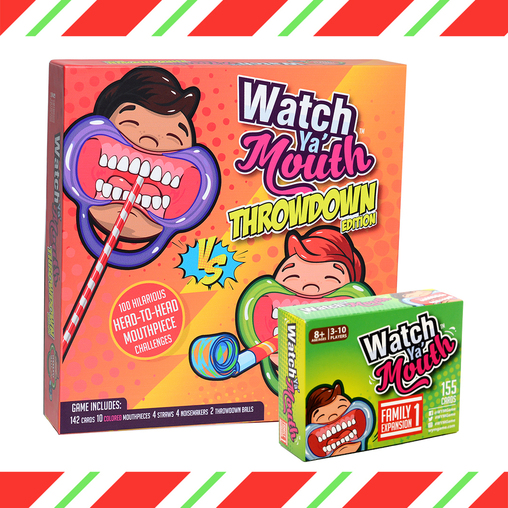 I recently cleaned out our games closet in anticipation of staying in more now Fall is here and nights are darker earlier. My family and I think our Game Night is a fun way to spend time together with lots of laughter. We also think board games are the perfect option to offer guests when they come to visit and they make great gift ideas for anyone on your Christmas list! more...



---
Laundry Tips and Tricks for Holiday Prep #Biz #sponsored
November 7, 2017

The Holidays are a busy time for us all. With so much on our plate, laundry can get the back burner. In preparation for this busy time ahead, I would like to share some laundry tips to get your place ready for guests for the holidays, and throughout the year. These have been very helpful with our family and I hope the same for you and yours! more...



---
Review: Just Dance 2018 #Ubistars
November 3, 2017

My daughter is a big fan of the Just Dance franchise and we are always ready to get our dancing shoes on and hit the dance floor with the newest edition featuring the latest hits. Just Dance is the #1 music video game franchise of all time and the latest edition Just Dance 2018 is out now! Grab it for your favorite dancer and enjoy the many challenges while having fun! Some songs are a workout in disguise. more...



---
Great Gift Idea: Journals your Tween will Love #giftguide #smitco #save
November 2, 2017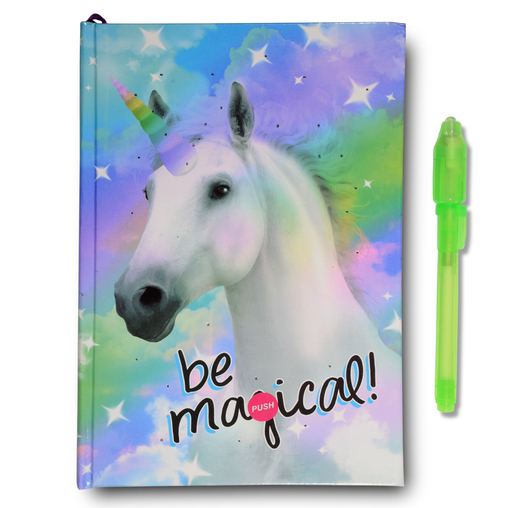 Are you looking for quality, affordable gifts for girls ages 2 to 12? SmitCo has several different locked diary sets for girls in Emoji, Diva and Mermaid themes, as well as scrapbook, nail and play dress up sets and party favors that can be used as stocking stuffers to provide hours of fun. SmitCo products also include rose gold, gold, or rhodium plated jewelry and sets, as well as very popular stretch sets for little girls - all packed in cute gift boxes. more...



---
Review: Butfulake Gaming Headset with Mic
October 27, 2017

My son is a massive gamer. We love watching him play from time to time but sometimes his games are loud and distracting and he would like to chat with his friends online, so this headset is ideal for him (us) and any gamer out there. We are excited to continue to try out and test the Butfulake SL-100 gaming headset for our Xbox One. With crystal clear, theater-like sound, this lightweight headset has many highlights. more...



---
Celebrate National Pasta Month with Recipes from Explore Cuisine
October 25, 2017

October is National Pasta Month and October 17th was National Pasta Day, not that we need a month or day to enjoy delicious pasta. Today's options go far beyond wheat or white, with trending brands like Explore Cuisine offering pastas made from organic beans, lentils, and peas, loaded with protein, iron, and fiber. more...



---
Book Review: All Fish Faces by Tam Warner Minton
October 24, 2017

My husband is a big fish fan and has a beautiful fish tank. We can sit and watch the different fish swim around for ages. We truly loved flipping through the pages of All Fish Faces, full of colorful, fun, tropical fishes. Do you have someone in your life who loves ocean life? It is a great book idea for the little fishes on your Christmas list or your own readers' list, to consider ALL FISH FACES: Photos and Fun Facts about Tropical Reef Fish. more...



---
Make Halloween Organically Spooky with Go Organically Fruit Snacks
October 21, 2017

We know Halloween is mostly for kids, but we can't help but get a little excited about it each year. The candy! The costumes! The excuse to dress our dog up like a little pumpkin! This year, we've decided to celebrate Halloween in a way that's a little more natural and a little less plastic. The idea is to still have fun while starting sustainable traditions for our families and for the earth. We're calling it "Organically Spooky!" more...



---
Protect Your Eyes: Learn about Age-Related Macular Degeneration (AMD) #ffbamd
October 19, 2017

As I age, my eyes were the first thing to go. I am relying more and more on cheap reader glasses to see things up close. Just today, I finally made a call to get my eyes checked and I hope you will, too! We should make it part of our annual routine for overall health! To support the Foundation Fighting Blindness I would like to share with you their fantastic and informative PDF and hope you will read it and share it with your family. It shares all we need to know about AMD. more...



---
Beck Valley Book Tour: The Kitchen Mistress by Kathleen Shoop
October 18, 2017

Katherine Arthur and her family are back and it's time to collect the money Mrs. Mellet left them in her will. The tidy sum will allow the family peace of mind and a future that's stable and fulfilling. But when things don't go exactly as planned, Katherine steps up to do more than her share. Hired as a kitchen mistress, her intuition, cooking prowess, and work ethic make her the perfect partner for the enigmatic, wealthy woman next door. more...



---
Review: Magic Sketch by Boogie Board
October 17, 2017

My kids love to doodle, and the amount of paper we have already gone through is quite overwhelming, so I love finding reusable artistic products. Magic Sketch is a great product and takes it a step further with educational, sketching, and games stencils. A fun and ideal toy for kids over age 3. Great for kids starting school, or for summers breaks. more...



---
Beck Valley Books Tour: The Last Suttee by Madhu B. Wangu
October 16, 2017

"You must come at once if you want to stop the suttee from happening again..." This phone message summons Kumud Kuthiyala back to Neela Nagar, the blue town of her youth, and the shackled life she thought she had left behind forever...As a nine-year-old, Kumud witnessed the brutal and horrifying suttee ritual when her beloved aunt immolated herself on the burning pyre of her dead husband. Years later, Kumud summoned the courage to escape the isolated and primitive town of her youth to start a new life in Ambayu, a metropolitan city. more...



---
Giveaway: Spookley the Square Pumpkin DVD and Plush
October 12, 2017

October is National Bullying Prevention Month and Spookley is the Official Spokes Pumpkin! To celebrate, we are offering 3 lucky winners the chance to win Spookley the Square Pumpkin Blu-Ray/DVD combo and plush toy. Our favorite square pumpkin is now the "Pick of the Patch" this Halloween season. "Dare to be Square!" more...



---
Fun Glow in the Dark Halloween Totes from Colortime Crafts
October 11, 2017

There is still plenty of time to treat your ghost or goblin to the fun Halloween tote from Colortime Crafts and Markers. Colortime Crafts and Markers offers loads of fun crafts to color, including new glow in the dark items, which make great momentos and keepsakes. My kids are always asking for Colortime Crafts! They recently colored their new Colortime Glow in the Dark Halloween Tote and they are ready to Trick or Treat. more...



---
Children's Book: Captain Snout and the Super Power Questions by Dr. Daniel Amen
October 10, 2017

Dr. Daniel Amen does it again. We are big fan's of Dr. Amen's book: Time for Bed, Sleepyhead, for helping us put our young kids to bed and now he is teaching us about ANT's: Automatic Negative Thoughts. There is nothing pleasant about these negative thoughts and Dr. Amen will share tactics to help kids and adults alike to turn around negative thoughts in Captain Snout and the Super Power Questions; Don't Let the Ants Steal Your Happiness. more...



---
Easy Morning Routines with Hickies No Tie Shoelaces
October 9, 2017

We all know the rush in the mornings, especially with kids. We are preparing breakfast, school lunches, doing homework checks. My kids are 8 and 10 and one can tie her shoes, and has for a long time, while the other is still learning. He'll get it, but he is not really that interested. I would cringe a little when I would pick him up from school to see him smiling and running towards me, with his laces flapping in the wind. more...



---
October is National Apple Month - Celebrate with Apples
October 8, 2017

October is National Apple Month, and to help celebrate, we are sharing fun recipes featuring the apple. Now is the best time of year for apples and an apple a day really can help keep the doctor away. Apples are full of antioxidants, they can lower cholesterol, they are a great source of fiber, and a 4oz glass of apple juice counts as a serving toward the recommended USDA dietary guidelines. more...



---
Fun Gift Idea: Home DNA - GPS Origins Ancestry Test #SAVE
October 6, 2017

Many of us can trace our family tree back to grandparents, great grandparents, maybe even great great grandparents, yet what if we could trace them back even further. GPS Origins is an ancestry test that traces your DNA back approximately 1,000 years ago. Results provide pinpoint geographical location information, sometimes to within a radius of 20 miles. more...



---
Children's Book: Batty Betty by Kathryn Hast
September 30, 2017

I love finding books to read with my children that encourages kindness and compassion at all times, especially when dealing with others, who may not be so kind. We are all similar yet different and we should celebrate our differences, just like the lovely characters of Batty Betty. This cute story will remind us to be inclusive and allow others to be who they are and to enjoy who we are! more...



---
Got Stains? Use Biz Detergent #BIZ #sponsored
September 25, 2017

Is your laundry room filled with too many products? All you really need is Biz! We have been trying out Biz Liquid for our laundry needs and it does a great job at removing stains. One bottle of Biz is all you need, the multi-purpose detergent. Pre-treat with Biz for stubborn stains, then add it to your regular load (regardless of your type of washing machine). more...



---
Book Review: Deadly Proof by Rachel Dylan
September 23, 2017

Deadly Proof is a fast paced legal thriller with likeable characters and an interesting story that is easy to follow. I jumped right in and thoroughly enjoyed it, I did not want to put it down. I was not surprised to learn the author Rachel is an attorney, I really enjoyed the way she added proper legal jargon to her story. Deadly Proof is full of suspense with a little bit of romance and faith, all done very well, nice and light. It is the first book in the Atlanta Justice series. more...



---
Halloween Totes from Colortime Crafts and Markers
September 21, 2017

Now is a great time to order your Halloween tote from one of my favorite online craft sites. Colortime Crafts and Markers is a fun craft to offer kids for great momentos and keepsakes to celebrate birthdays and holidays. Don't miss out on their fun Glow in the Dark Halloween Trick or Treat Totes for our little goblins to carry their goodies from Trick or Treating this year. The option to color is up to you. No coloring required. more...



---
King Richard's Faire 2017 Ticket Giveaway
September 18, 2017

King Richard is in town with his royal family and there is plenty of time to enjoy his visit at the faire this year! From now through October 22nd you can visit and enjoy King Richard's 16th century village located in an enchanted forest in Carver, Ma. The faire is filled with exciting entertainment throughout the day. Your adventure could include plenty of thrilling shows, fun rides, and challenging games of skill. more...



---
Fun Gift Idea: Dunky Cup
September 12, 2017

Do you like to dunk your cookies? If you do, you are going to love the new Dunky Cup. Dunky Cup is a whole lot of fun for anyone who loves to dunk their cookies, in milk, tea, or coffee. This super durable cup includes three pockets for your favorite cookies to hang out with a separate holder in the middle for your favorite dunking beverage. Dunky Cup's clever pocket and spout design allows for sips in-between dunking. more...



---
Family Fun: Riverside Farm Corn Maze at Mann Orchards #MannsMaze
September 2, 2017

To celebrate Fall and 140 years in business, Mann Orchards is opening a corn maze! Located at 455 Merrimack Ave in Methuen, MA, Mann Orchards is sharing their fun "Mann's Maze", now through October 31st. Opening THIS weekend with their Grand Opening scheduled for September 9th. Head to the main building to get your wristbands and enjoy a great day at Riverside Farm. more...



---
Back to School with Hickies No Tie Shoelaces
August 30, 2017

Are you done tying your kids' shoelaces everyday before they step out of the house? What about stopping to tie your own shoelaces mid-run? HICKIES products turn any pair of sneakers into convenient, comfortable, and stylish slip-ons that are perfect for any activity from recess play for kids to triathlons for adults. The HICKIES Lacing System offers a no tie solution connecting each pair of eyelets separately, allowing customization. more...



---
Whiffer Sniffers - The Collectable Scented Backpack Clip #whiffersniffers #tryazon
August 14, 2017

Whiffer Sniffers are the latest collectable line to take the kids by storm. These cute, scented, plush characters come in a variety of scents and shapes and are available in a backpack clip, and huggable plush toy. We all agree that they are adorable and kids have been collecting them since 2015. Whiffer Sniffers are currently in their 5th season and offer Rare Limited Edition Mystery Packs, Super Rare Gold Bags, Sniffer Mix, and Sniffer Switch pieces. more...



---
Enter the Sugarless Back to School Sweepstakes with Aquaball
August 12, 2017

AquaBall's Sugarless Back to School Sweepstakes has started and we can enter through September 18th. Entering is super easy! Simply visit aquaballdrink.com/offers/backtoschoolsweepstakes/ and complete the entry form including a photo of your child with their favorite AquaBall drink. more...



---
Get Organized with Kinzd Cosmetic Bags
August 9, 2017

I really love being organized, especially when traveling, it really makes it a little easier along the way. Tips include having your like items in their own compartment bags, items like all the family passports, with tickets, times, and important papers, like car rental agreements, etc. The below cosmetic bag is ideal for organization and travel and could be used to hold many items more...



---
Review: Cave Tools BBQ Grill Light
August 7, 2017

Grill lights are not something you think you may need, until you do. Your BBQ party may go well into the evening and you might want to throw a few more things on the barbie before people start to leave, or maybe you had a long day and want to enjoy a quick burger for a late night dinner. The Cave Tool BBQ grill light is ideal for your BBQ needs and fits right on your grill handle for direct lighting. more...



---
Mountain Resorts - Steamboat Springs, Colorado #usfamilyguide #usfg
August 2, 2017

Introducing Chateau Chamonix, Mountain Resorts' finest Ski-in/ski-out vacation property in Steamboat Springs, Colorado. Sitting directly on the slopes of Steamboat's Mt Werner, Chateau Chamonix is the ideal location for a Rocky Mountains vacation just steps away from the Steamboat Snow School, the Kids' Vacation Center, and Gondola Square where you'll find an eclectic mix of shops and restaurants. more...



---
Probiotics for Women: Jarro-Dophilus #MomsMeet #jarrow #sponsored
August 2, 2017

There are many reasons when a probiotic is a good supplement to take, including with antibiotic use, when our immune system is weakened, or just for overall health. Probiotics can be used as a daily supplement or for a specific ailment. Thanks to Jarrow Formulas, I am learning there are also different types of strains of probiotics that can help specific areas of our bodies. Jarrow has one especially for woman to balance our microflora. more...



---
Groupon Coupons: Target - Back to School
July 21, 2017

Are you a list maker? I like to make lists of things I need to be sure I get everything, because I can easily be distracted once I am out there shopping! Sometimes, depending on what is on the list, I like to check out prices online before I head to the shop. Just so I have an idea of prices. Other times, I like to order what I need right online, it is so convenient, I check out a few coupon sites before I do for extra savings! more...



---
Too Blessed to be Stressed by Debora M. Coty
July 19, 2017

The Too Blessed to be Stressed devotional book offers a daily dose of devotions (and humor) for any woman's heart. Thousands of women have had the pleasure of reading the wit- and near-wisdom-filled books from beloved inspirational humorist, Debora M. Coty. Her best selling Too Blessed to be Stressed has become a perennial favorite. more...



---
Power Up and Recharge with RuckPack Nutrition Shots! #RPShot2017 #sponsored
July 17, 2017

RuckPack is a veteran owned and operated nutrition company and all supplements are manufactured in the USA. The company is comprised of more than 20 veterans from multiple services and backgrounds. RuckPack remains committed to their military roots, and everything RuckPack offers is designed with the warfighter in mind. RuckPack Shots are designed to maximize energy and focus without attacking the nervous system! more...



---
Ozeri Movie Time Healthy Popcorn Maker
July 14, 2017

Did you know that although microwave popcorn is easy and convenient to prepare, the "buttery" taste is not made from butter? Also, recent findings suggest companies add a chemical to the bag that is also bad for us. So, if you like popcorn, the easy solution would be to treat yourself to an air popper. The Ozeri Healthy Popcorn Maker claims to outperform microwave and other devices used to make popcorn by more than 50%. We tried it out and it is easy to use, easy to clean, more...



---
Arctic Zero: The Guilt-Free Frozen Dessert Treat #MomsMeet #arcticzeromom #sponsored
July 10, 2017

Do you love desserts? Are you looking for a healthy alternative to ice-cream? Arctic Zero Fit Frozen Desserts pints are the perfect guilt-free sweet treats. Made with clean ingredients, like chicory root, cane sugar, sea salt, and purified water, each delicious, low-calorie, lactose free pint is made with hormone-free whey protein and sweetened naturally with monk fruit. more...



---
Beck Valley Book Tour: Just Three Dates by David Burnett
July 7, 2017

When their mothers become matchmakers, entangling them in a series of dates with each other, Karen and Mark must each decide whether to entertain the idea of a "marriage of convenience," or to hold out for an increasingly unlikely marriage based on love. Since breaking with her last boyfriend, Karen has refused to trust any man her age. more...



---
How Do You Get Rid of Stubborn Stains? #BIZ #sponsored
June 27, 2017

We have all come across tips for removing stains, using products like vinegar, baking soda, peroxide, even salt. When all we really need is our detergent. Well, if we are using BIZ Detergent. No shelf or cabinet full of items for our laundry needs, just one: BIZ! BIZ is a pre-treater, stain remover, odor eliminator, and laundry detergent in one. more...



---
How Many Times Can YOU Bounce a Water Balloon? #OgoDiskH2O by #OgoSport #Tryazon
June 26, 2017

We have been enjoying the OgoSport OgoDisk H20 paddles recently thanks to Tryazon and OgoSports. We hosted a Tryazon party highlighting the fun of the OgoDisk and what fun was had! We have had a few mini parties so far and the kids were all overjoyed with their OgoSport swag and disks! OgoSport became the talk of the neighborhood! How many times can YOU bounce a water balloon? more...



---
Beck Valley Book Tour: The Happiness Perspective
June 23, 2017

Have you heard that happiness is just a state of mind, but you don't know how to attain that state? Diane Wing, a teacher, personal transformation guide, and intuitive consultant, has unlocked the secrets that make happiness possible. This book is packed with methods to help you transform your thought processes, patterns, habits, and behaviors so you can experience greater happiness, peace of mind, and abundance. more...



---
Unsinkable Faith: Transform the Way We Think, Feel, and Live
June 20, 2017

For many people, remaining optimistic and feeling positive about themselves and their lives is a constant battle—especially when circumstances are difficult and life is hard. For others, negativity is something that only sneaks up from time to time, yet still wreaks havoc in their hearts. Regardless of the root causes, once pessimistic thoughts permeate our minds, our feelings and emotions begin to control us instead of us controlling them. more...



---
How to Pack the Perfect Beach Bag with Go Organically
June 19, 2017

The beach is a perfect activity for all. One can leisurely sit back and relax and enjoy the view, or build sandcastles, play frisbee, or hunt for seashells, there are many activites to do at the beach. I love a slight breeze and maybe a little bit of shade sometimes, either with a book or a nice view. What activity do you like to do at the beach? Be sure to read the following great suggestions, courtesy of Go Organically on how to pack the perfect beach bag more...



---
Summer Cool Down Giveaway
June 13, 2017

The Summer Cool Down Giveaway is being sponsored by eLuxurySupply! Listed as one of the fastest growing small businesses in the U.S. eLuxurySupply is a Veteran owned and operated company out of Evansville Indiana and is well known for their exceptional customer service and quality products. Enter to win a cooling mattress pad and sheets set. more...



---
5 Ways to Keep Your Child Learning this Summer #BrainBalance
May 30, 2017

Based on years of research, Dr. Robert Melillo's Brain Balance Program addresses not only the symptoms of what plagues some kids, but also the cause. In his new book: Disconnected Kids, Dr. Melillo presents an individualized at-home program that allows parents to assess, address, and correct neurological disconnects in children, using simple physical, sensory, and academic exercises. more...



---
YouCopia SpiceSteps 4-Tier Cabinet Spice Rack Organizer - 5 Tips for Organizing your Spices #tips #win
May 26, 2017

I am so envious of a kitchen with a big pantry. Things usually look neat and tide simply because they have space. We have a few cupboards in our kitchen but space is limited. I am a big fan of home cooking and have quite a few spices, so I was eager to try out the YouCopia SpiceSteps to help transform my spice space... and it did just that. Making them easy to see, reach, and use. more...



---
A New Way to Color with Painting Lulu #Tryazon #PaintingLulu #win
May 19, 2017

Painting Lulu is a new twist on coloring and offers not only fun coloring books but also an app to take your masterpiece one step further. With the Painting Lulu app you can add embellishments to your coloring pages, and take pictures of yourself with your favorite characters and turn them into a coloring page. You can turn any picture into a coloring page. more...



---
Great Gift Idea: Colortime Crafts and Markers #art #win
May 9, 2017

I love how creative my daughter can be. She is a big fan of art and loves to color. Although her paper crafts are lovely to display. I really like items we can use, like t-shirts, pillowcases, totes, and backpacks. Items offered online at Colortime Crafts and Markers. Colortime Crafts and Markers offer many items that make great craft projects for both girls and boys. Ideal for slumber parties, birthday parties, or just get togethers. more...



---
Spring Activity Ideas: 4 Ways to Have Fun Outside from Go Organically
May 1, 2017

May is National Physical Fitness and Sports Month and to encourage kids to get moving, Go Organically has shared 4 ways to have fun with our kids outside, to inspire those of all ages to get active this spring. What is your favorite outside activity? Ours as a family is bike riding and jumping on the trampoline. more...



---
Boost your Collagen Intake with Beauty Bursts by NeoCell
April 12, 2017

NeoCell is a company offering solutions to promote vital collagen health with their premium quality, naturally sourced collagen based supplement line. Available in capsules, liquid or powder, this collagen line is a powerful supplement to improve aging and overall health including our skin and nails, as well as joints and muscles. NeoCell believes in the power of collagen and its ability to heal and nourish. more...



---
Children's Book: Touch The Earth by Julian Lennon
April 11, 2017

I love it when a celebrity uses their status for good. Julian Lennon has been doing this for years with his White Feather Foundation and now through his new book: Touch The Earth, a magical children's picture book he wrote along with best selling author Bart Davis. Touch the Earth is a lovely illustrated book releasing in celebration of Earth Day! more...



---
Easter Basket Alternatives
April 7, 2017

Easter baskets are a fun tradition for many who celebrate Easter and it is not always a good idea to pack them with sweets and chocolates. I received some fun alternatives that I wanted to share with you! Set your Easter gifts apart from the typical chocolate filled basket this year with these Easter basket alternatives. more...



---
Tingle Boots Coloring Book by Suzy Toronto
March 30, 2017

Coloring books for adults have become quite the trend. Grown-ups are remembering the fun we use to have passing the time with coloring and we are learning we can continue to relax and enjoy our once favorite past-time. Self-proclaimed "wacky" woman, Suzy Toronto wants us all to embrace our inner wackiness, too. Suzy created an entire art brand that speaks to us women, inspiring us to embrace our rarity, goofiness, and everything that makes us unique. more...



---
Subscription Art Box: Outside the Box Creation
March 29, 2017

We received a great subscription box just in time for a snow storm, what fantastic timing! This creative creation was full of fun things for any young artist. My daughter loved it. The contents of this monthly subscription box vary depending on project, each month offering a different theme. In every box no matter which month will include a book, high quality art supplies, and detailed instructions. more...



---
Beck Valley Book Tour: Into the Air by A.K. Downing
March 24, 2017

Like everyone else in the world, Mia Bryn lives in the dark. Buried in an underground compound, her life is spent in brief allotments of florescent light and dwindling food supplies. But when a letter arrives, Mia and her father are invited to embark on a journey that no one else has been allowed to take for over a hundred years. They are asked to leave the ground and travel into the air. But the outside world is more surprising and dangerous than Mia could have ever imagined. more...



---
Take the Pledge to Re-Connect by Disconnecting From Your Device #EyesUp #Murad
March 23, 2017

I am more digitally connected than ever before and as a parent, it is most important for me to choose to teach my kids by example, because kids learn more by what we do rather than by what we say! I took the pledge to be more 'Eyes Up' and turn off my device to enjoy life more with my family! I think it is so rude when chatting with someone who constantly checks their phone! It is like they are not really there, or listening and ladies, screen time is doing more harm to our skin than we realize. more...



---
Just Dance 2017 - The Workout in Disguise of Play #Ubistars
March 22, 2017

Just Dance 2017 is the eighth installment in the Just Dance franchise. As usual, players mimic the dance routine of an on-screen dancer to a chosen song, scoring points along the way, based on accuracy. Dance Quests, Sweat (workout and playlist modes), Just Dance TV, and World Dance Floor features have been retained on this installment, offering plenty of easy going, to hard core song/dance choices. I think it is a workout in disguise of play. more...



---
Using Biz Detergent for More Than Just Your Laundry Needs #stainfighter #sponsored
March 21, 2017

Laundry is something we all do a lot. With my family of four, laundry can pile up quickly, yet I like to stay on top of it, throwing a load in as soon as the basket is full. I recently became a Biz Ambassador and have found our new detergent. Biz has more stainfighters than any other brand, making colors brighter and whites whiter. You can add it as a boost to your usual detergent for stubborn stains, yet it also works great alone! more...



---
If You Are Considering A Meal Kit - Try Home Chef and Save
March 17, 2017

We are all about home cooking in my house and nothing speaks to me more than a little help in the kitchen. Making 3 meals a day for my family of four, can not only be time consuming, with shopping, cooking and cleaning up, but it is not always easy to think up recipes every week, although some meals are staples because they are good and requested, as well as enjoyed by all. more...



---
Review: Wipenote - A Dry Erasable Notebook
March 2, 2017

A product came my way that I wish I had years ago. It is perfect for so many reasons. It is a dry eraseable notebook called Wipenote - Genius! A great tool for sketching, note taking, kid drawing, and list making. A perfect gift for any artist! Whether you're celebrating a birthday, anniversary, graduation or engagement – consider Beyouneeq's Wipenote Notebook. more...



---
Beck Valley Book Tour and Giveaway: Hurricane in Paradise by Deborah Brown
March 1, 2017

Set against the steamy backdrop of Tarpon Cove's sun-kissed, tropical waters, sexy sleuths and best friends Madison and Fab are at it again dealing with the occasional dead body. Hidden just below the surface of the small town lies an underworld, one steeped in deceit, corruption, and deadly secrets. It's only a matter of time before Madison and Fab find themselves on a collision course with the police, who consider them likely suspects in a murder. more...



---
Family Fun at Ice Castles in Lincoln, NH
February 24, 2017

On our recent trip up north for February school vacation, we took a detour to Lincoln, New Hampshire to check out the handmade Ice Castles. These Ice Castles, handcrafted from ice, are currently offered in 5 locations: UT, NH, MN, WI and AB and although we have had some unseasonably warm weather, these Ice Castles are still standing tall and are worth a look in person! Check out their website for temporary closures and current up to date hours. more...



---
Book Giveaway: Rumorang by Janice Brown
February 16, 2017

Can you keep a secret? Roger, Renaldo, Rico, and the other characters created by Janice Brown cannot. But that's okay, because according to Brown, learning about sharing secrets can be great teaching opportunities for parents, educators, and other caregivers of children. For her book, "Rumorang," Brown created a culturally diverse group of children who learn the hazards of spreading secrets about their friends. more...



---
Communion Gift Ideas: NIV Holy Bibles from Zonderkidz
February 7, 2017

The month of May is a busy time for First Communion's, the ceremony celebrated in many Christian traditions during which time a young child first receives the Eucharist. It typically occurs around the age of eight, often acting as a rite of passage. The following two new NIV (New International Version) Holy Bibles would make an ideal gift for your special someone making their Communion this year. more...



---
Giveaway: The Red Skelton Hour in Color
February 1, 2017

Time Life has a great DVD package to offer Red Skelton fans. Included in these DVD's are never before released episodes, unseen for over 50 years, as well as viewer favorites with loads of guest stars including John Wayne, Milton Berle, Mickey Rooney and many more! Richard Bernard, known as Red Skelton was a brilliant performer, beloved clown, and a master of simple, funny, classic comedy. more...



---
Book Review and Giveaway: I'm Going to Give You a Bear Hug by Caroline B. Cooney #BearHugs #Flyby
January 28, 2017

With its fun rhyming way and cute illustrations, I'm Going to Give You a Bear Hug is an adorable quick read aimed for kids ages 4-8 yet delightful for all ages and although a great bedtime story, it can be enjoyed any time of day! Pick it up for your young readers and enjoy all the animal ways you can enjoy a hug book! A perfect starter book. more...



---
Top 5 Benefits of Magnesium #islandsmiracle
January 21, 2017

Magnesium deficiency is one of the leading nutrient deficiencies in adults in the US. This is especially so among older people, as the ability to absorb adequate amounts of magnesium slowly declines with age. As a vital mineral for the body's cells, magnesium is involved in over 350 enzymatic reactions. To name a few; magnesium can improve cardiovascular health, energy generation, bone health, muscle relaxation and neurotransmitter processes. more...



---
Family Fun at Ice Castles in Lincoln, NH
January 20, 2017

Are you looking for fun ideas on where to take the kids this February break? Check out the beauty of Ice Castles. Ice Castles, LLC is a Utah-based entertainment company that specializes in large-scale events handcrafted from ice. The method they use to construct these ice castles is patented and they are currently available in 5 locations: UT, NH, MN, WI and AB! more...



---
Beck Valley Book Tour: Filter Shift - How Effective People SEE the World by Sara Taylor
January 20, 2017

Filter Shift describes the notion of unconscious filters: how we create them, how we perceive the world through them, and how they control us. The vast majority of us are persistently held back by our unconscious biases and misperceptions, even with the best of intentions. Filter Shift explores the unseen dynamics that get in the way, providing a series of blueprints for success. more...



---
Review: Scrape-a-Round Ice Scraper
January 9, 2017

We have had an abundant of snow this past weekend to test out the Scrape-a-round ice scraper and if you are tired of scraping your windows the old fashioned way, then join the many who have switched to Scrape-a-round. You will scrape your windows clean in half the time compared to regular ice scrapers with the world's best windshield ice scraper: Scrape-A-Round. more...



---
All Natural Baby Products From Hip Peas
January 4, 2017

We all know our skin gets drier this time of year and babies are no different. Keep your baby's skin smooth, moisturized and protected with skin-loving ingredients gentle enough for their delicate skin from Hip Peas. Hip Peas offer safe and natural hair and skincare products for babies, children and sensitive adults without any added toxins. more...



---
© 2012-2017 Mammanatty's. All Rights Reserved.&nbsp&nbsp&nbsp&nbsp &nbsp&nbsp&nbsp&nbsp
Loading
---
ARCHIVES:
2015 (54)
2014 (57)
2013 (63)
2012 (78)
---
GRAB MY BUTTON:
---