Merry Christmas and Happy New Year
December 18, 2015

I am signing off for the Holidays but wanted to make sure I wished everyone a very merry Christmas. I hope you and your family make many happy memories to share, enjoy and remember for years to come. Best wishes for the New Year, too!



---
Gift Guide: Lovely Candy Company
December 14, 2015

Be prepared for guests this season with Lovely Candy Company treats. These delicious delights are also great to have on hand for last minute gifts for surprise visitors and would make great hostess gifts as well. We recently got to sample offerings from the Lovely Candy Company and they are delicious. more...



---
eLuxury Supply Bath Bundle Giveaway
December 9, 2015

eLuxurySupply.com is a United States Veteran owned and operated company operating out of Evansville, Indiana. Countless hours of hard work and determination, as well as a little luck, have helped eLuxurySupply.com to become one of the Internets most trusted and successful specialty linen providers. Their products include cotton bed sheet sets, duvet covers and pillow cases, as well as mattress toppers, goose down comforters, cotton bath robes and bath towel sets. more...



---
Book Tour and $25 Giveaway: Swindled in Paradise by Deborah Brown (Paradise Series Book 8)
December 9, 2015

Sexy sleuths Madison and Fab race to uncover the truth behind a horrific crime… before a loved one pays the ultimate price. Beautiful Tarpon Cove has everything you'd expect from a paradise retreat: Blue waters, white sand and … murder? With deadly secrets and dark dealings brewing beneath the surface of Tarpon Cove, Madison and Fab are caught in a race against time to uncover the truth behind the grisly murder, which may only be the tip of the iceberg…. more...



---
Be Prepared for Cold and Flu Season with Natural Products (#Win)
December 8, 2015

Be prepared for cold and flu season with products made with natural ingredients like Kids Relief Cough & Cold Syrup, Kids Relief Flu Oral Liquid, and Kids Xlear Nasal Spray! Kids Relief and Xlear have developed kid-friendly safe products that will bring relief to your child's discomforts during cold & flu season. more...



---
Gift Guide: KiwiBop Postcard Pals
December 7, 2015

We love gifts that offer a bit of fun and adventure while teaching. Kiwibop offers lots of fun and adventure with their Postcard Pals. We recently received their welcome kit to sample this great subscription box. Our colorful kit included a welcome letter, four sample postcards, four stickers, and a fun activity from the pals. more...



---
Gift Guide: World Vision Gift Catalog #GiftCatalog
December 1, 2015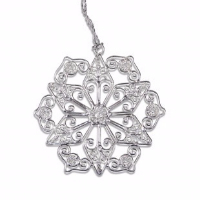 World Vision is a gift giving alternative that can make you feel good about gift giving purchases this Christmas, this catalog has beautiful artisanal goods from Africa, India, and Southeast Asia to offer, which make wonderful presents and stocking stuffers. It also offers the ability to make life changing donations for so many good things, like clean water, and farm animals to help people in need all over the world. more...



---
Holiday Crafts: 50 Projects for Year-Round Family Fun by Linda Reece
November 25, 2015

With two kids, crafting is a great thing to offer them, and with the new book: Holiday Crafts: 50 Projects for Year-Round Family Fun, we have many craft choices, all broken down by season, beautifully done, with easy to follow instructions, full color photographs, and helpful supply lists. I can either participate along with the kids, or admire what they come up with. more...



---
Gift Guide: Fluffeez - Adorable Gift Card Carriers
November 23, 2015

Do you have a few people on your Christmas list that are hard to shop for? While gift cards are not for everyone, I think they are perfect for some and Fluffeez just made them better. How adorable are these new gift card carriers available in all sorts of animals with more to come in 2016. Fluffeez offer an alternative to the greeting card holders that most often get thrown away after reading. more...



---
Giveaway: Zim's Crack Creme - Original Liquid Formula with Arnica & Myrcia Oil
November 20, 2015

It's that time of year where our skin shrivels up and becomes so dry we are embarrassed to show our legs lol. A favorite in the first aid department, Zim's has a new liquid formula oil, made with arnica and myrcia oils - perfect for dry, cracked skin. Have you tried it? Would you like to? We are offering one reader the opportunity to win a bottle of Zim's Crack Creme. more...



---
Stocking Stuffers: Lovely Candy Company
November 19, 2015

The Lovely Candy Company makes premium, consciously crafted candies for consumers looking for indulgent treats which offer the best ingredients available. Lovely candies are all natural, certified gluten free, tested non-GMO, certified kosher and contain no high fructose corn syrup or artificial ingredients. more...



---
Redan Publishing Inc. - Great Interactive Children's Magazines
November 18, 2015

Redan Publishing is offering great interactive children's magazines at a great price! Each issue contains: stories, a craft project, a collectible poster and a workbook full of fun educational activities that are designed to give your child a head start in developing their early learning skills with the help of their favorite characters. more...



---
Book Tour and Giveaway: Countdown to Christmas: 24 Days of the Jesse Tree Tradition #countdown2christmas
November 18, 2015

There is something special about Christmas and family traditions. I think it is a great thing for parents to start with small children and reading a story a day is beneficial in so many ways. Countdown to Christmas: 24 Days of the Jesse Tree Tradition is a book offering the tradition of reading a story a night, beginning December 1st through the 24th. more...



---
Stocking Stuffers: World Vision Gift Catalog #GiftCatalog
(Plus a #Giveaway)
November 17, 2015

World Vision reminds me that no matter how bad people can be, there are marvelous people out there who make things better. People who first ask "how can I help?" when they see injustice, or poverty, and find ways for others to help when they notice it is needed. World Vision has given people an opportunity to better the lives of children, adults and communities, both local and far. more...



---
Stocking Stuffers: OYO Sports Minifigure's
November 16, 2015

Stocking stuffers are one of my favorite gifts to shop for and these OYO Sports minifigures are going to be a huge hit with my kids! The OYO Sports minifigure is the first building-block toy based off real players and include players from Major League Baseball, National Football League, (college, too), National Hockey League and Major League Soccer, as well as mascots and building sets! more...



---
Barney the Farm Dog, A True Story
November 13, 2015

After her husband was diagnosed with multiple sclerosis, Mary Lynn Swiderski began learning stories about his farm animals and time as a farmer. Together, before his death, they published the children's book: "Barney the Farm Dog, A True Story" which shares a story of her husband Vic and his Saint Bernard dog. more...



---
Review: Ugly Snuglies
November 12, 2015

Are you ready for the must have gift for the kids this Christmas? My kids have flipped for Ugly Snuglies and of course want to collect them all! These adorable oversized stuffed animals are super fun, super cute and super soft. Each one offering a hidden gem, making them: "Pet's with a Personality!" more...



---
Review: Rainbow Light Power Sours Multivitamin Gummies For Kids
November 11, 2015

No matter how hard I try, there are days when nutrition is not even a thought when trying to feed my children. I love making home cooked meals for them but sometimes we eat out, attend parties, and snack in place of a good meal. Thankfully, we can offer vitamins daily to aid in our efforts of giving our kids good nutrition. more...



---
Greens Plus Gluten Free Protein and Energy Bars #GreensPlus
November 7, 2015

Trying to balance out nutrition with foods high in vitamins, minerals, and enzymes is ideal for our bodies. We know we need good food to produce energy, giving us the strength we need to take on the day. But some days, whether we are in a hurry, tired, sick, or just have "nothing in the fridge", it can be easier said than done. more...



---
Subscription Flower Box: Bloomsy Box
November 4, 2015

There is always a good reason to have fresh flowers. Flowers are the perfect gift, for yourself and your favorite friends. They add color, scent and beauty to any and every room! It is the first thing people notice upon walking into a room and many usually comment, most smile. They are perfect for any occasion or no occasion at all. more...



---
Strong and Kind by Korie Robertson #FlyBy
October 27, 2015

It certainly takes a lot to raise a family. I have learned an enormous amount already and my two kids are still very young, so I know I have a lot more to learn. I enjoy reading other parent's perspective on this subject and thought this book was a great reminder of time tested advice on important traits to share with our children. more...



---
OraMD Breath Spray
October 13, 2015

I recently had the pleasure of trying the original OraMD Liquid Toothpaste from Trusted Health Products and had been using it as a quick breath freshner as well, before realizing they have a breath freshner spray called Breath. This easy to use, purse sized spray is quite the breath freshner, it lasts a long time and leaves a lovely fresh, clean minty feeling in the mouth. more...



---
Book Tour: On Toby's Terms by Charmaine Hammond
October 13, 2015

When Charmaine and her husband adopted Toby, a Chesapeake Bay Retriever, they figured he might need some adjusting time, but they certainly didn't think he'd be a holy terror, beset by severe anxiety and destructive behavior that would take a miracle to curb. Turns out, Toby routinely opened and emptied closets, turned on water taps, and pulled things from the bookshelves. more...



---
Book Tour: Finding Hope by Elizabeth Diaz
October 12, 2015

She wanted independence. Then life took an unexpected turn. Can Olivia find hope in the midst of her darkest hour? When Olivia Martinelli, a naive nineteen-year-old, moved out on her own, she never could have imagined what direction her life would take. A life-changing decision, a betrayal of trust, and a painful consequence leave her devastated. more...



---
Giveaway: Enter to win 1 of 3 Gift Cards from eLuxurySupply
October 10, 2015

In 5 years this veteran owned company went from a man in a garage to a Global eCommerce Company, dedicated to customer service, going above & beyond to keep their customers not only satisfied, but coming back! Products include Egyptian cotton bed sheet sets, duvet covers, and pillow cases, as well as mattress toppers, goose down comforters, 5-Star Egyptian cotton bath robes and Egyptian cotton bath towel sets. more...



---
Happy Halloween with Sun-Staches Glasses (plus a 15% off code)
October 9, 2015

It's October, time to start thinking about Halloween and costumes, decorations and treats. Have you heard about sun-staches? the cute, funny, and creative glasses that are perfect for Halloween! With lots to choose from, these glasses make your costume come alive and is so much safer than any mask on the market today. more...



---
Entenmann's Little Bites Halloween Prize Pack
October 8, 2015

Halloween is coming up fast, time to start thinking about costumes, decorations and treats. Consider Entenmann's individually wrapped goodies this year instead for a much better and unique treat. Halloween is safe when the treats we collect are delicious and individually wrapped. It's been a trend for a few years now to give out Halloween treats that are individually wrapped. more...



---
Make-Up Subscription Box: Starlooks LooksBook - Revival Edition
October 7, 2015

Last month, we sampled the first ever LooksBook, the newest subscription service from Starlooks. LooksBook offers 3 Starlooks cosmetics in travel size convenience, a perfect size for sampling new items and a perfect size for taking on the go. I love having a sampling of make-up treats to try and then purchase my favorites in full size. more...



---
Documentary: Finding Noah - One Night Only on October 8th! #FindingNoah #FlyBy
October 6, 2015

For over 2,000 years, man has been searching for the final resting place of Noah's Ark. Though there have been many attempts, few have been able to fully explore the one place specifically noted in the Bible: Mount Ararat. Located in Eastern Turkey, Agri Dagh or "The Painful Mountain" is the tallest mountain in the region and lies in the very center of a centuries old, geo-politically unstable hot spot. more...



---
OraMD Liquid Toothpaste - The Mouth Doctor
September 30, 2015

I have to admit, I was a little apprehensive about trying this toothpaste. I have just never used anything like it. Yet, I added a couple of drops to my toothbrush and brushed as usual and my mouth has never felt so clean. The taste is refreshing, with a minty aftertaste. It is truly wonderful. Please read below to see all its wonderful qualities and enter to win your very own bottle to try for yourself. more...



---
Review: Yummy Kawaii Bento Cookbook
September 28, 2015

If you have a picky eater or a budding young chef, then you might want to pick up this adorable and colorful (and edible) new cookbook from Author Li Ming Lee. The trendy fad of preparing bento boxes for a packed lunch has taken America by storm. Inspired by the Japanese tradition of the bento box consisting of multiple compartments, reinventing the concept of brown bagging it. more...



---
Introducing French Fixe - An Online Boutique
September 26, 2015

There is a certain something about French products, or should I say a certain je ne sais quoi. They just seem better, maybe, most definitely a treat. I recently discovered French Fixe, an online boutique offering all things French. Some items include: for the kitchen; tea towels, gourmet food, herbs and accessories. Items for the bathroom include soaps, mitts, gels and lotions. Also, gift baskets and gift boxes are available, either prepackaged, or you can custom build your own. more...



---
Perfume Subscription Box: Scentbird
September 24, 2015

I love the subscription box craze. These monthly subscription boxes offer lots of choices, from food to beauty. It is such a treat to be the recipient of one and I recently discovered my newest and favorite subscription find with Scentbird. Scentbird is a perfume monthly box, they buy the real stuff in bulk and repackage them in their own gorgeous purse spray. more...



---
Book Tour and Giveaway: When Dreams Touch by Rosemary Hanrahan
September 14, 2015

Caught between the 1980's HIV/AIDS global pandemic and the devastating January 2010 earthquake in Haiti, three women strive to realize their dreams. Pregnant and uneducated, 16-year-old Adelaide, Kate, a young American physician, and Giselle, a university-educated artist. Despite different cultures and life circumstances, these women share a vision of a better future for their children and the troubled country of Haiti. more...



---
Book Tour and Giveaway: Renewal "Anytime" 10 Day Detox
September 11, 2015

Lose weight, energize, and glow with over 50 recipes and complete 10 day detox plan. This whole foods cleanse includes detailed menu plan, shopping list, and bonus recipes to make after your cleanse. Renewal "Anytime" also includes pre-detox plan, daily instructions, FAQ's, and post-detox next steps. more...



---
90 Minutes in Heaven by Don Piper #HOPELIVES #FLYBY
September 9, 2015

Pastor Don Piper died January 18, 1989 when a semi-tractor truck crushed his car. Declared dead by the first rescue workers to arrive on the scene, Don's body lay under a tarp for the next 90 minutes. Don's soul, meanwhile, was experiencing love, joy, and life like he'd never known before. Don was in Heaven. more...



---
Subscription Box: Starlooks August Starbox
September 6, 2015

It is such a treat to receive a monthly subscription of goodies. My favorite one of all is Starlooks Starbox. The Starbox offers three fun size make-up must haves, in colors that are always sure to please. Starlooks: The monthly make-up subscription box now offering two monthly subscriptions options for $12/month each. more...



---
Amazingly Beautiful Body Moisturizer & Revitalizer
September 3, 2015

After trying both the Amazingly Beautiful A.M. & P.M. Moisturizer, I was excited to try their body moisturizer, too. Using the same great & natural ingredients, and having the same great orange scent, the body moisturizer from Amazingly Beautiful comes in a big 100ml bottle and is easy to use with the provided spritzer. A perfect treat for after the shower when skin is a little damp, or any time your skin need a little added moisture. more...



---
Subscription Box: Introducing Starlooks LooksBook - Resort Edition
September 1, 2015

The Starlooks Starbox has been my favorite subscription box to sample so far. Packed with great make-up finds and gift cards you can use, one can never have too much make-up! I have a few favorite pieces already from Starlooks and now they have just kicked it up a little with LooksBook. Looksbook is the newest subscription service from Starlooks offering 3 cosmetics in travel size convenience, perfect for sampling and taking on the go. more...



---
Space Racers Parent & Educator Toolkit
August 18, 2015

Have you had a chance to catch Space Racers on TV? We have, a few times. It is a wonderful animated show that exposes young children to the science, technology, engineering and mathematics, or STEM, curriculum. Produced in collaboration with NASA experts, this series follows a group of talented young spaceship cadets at the Stardust Bay Space Academy. more...



---
ENDED Giveaway: 4 Pack of Tickets to King Richard's Faire 2015
August 12, 2015

Escape your reality and go back in time to King Richard's Faire, a 16th century village in an enchanted forest filled with exciting entertainment, thrilling shows, fabulous food, drink, fun rides and challenging games of skill. You might see knights on horseback, beggars, mimes, life-size puppets, even zoo animals. Lots of entertainment to offer all ages. more...



---
Subscription Box: Starlooks #starbox #looksbook
August 11, 2015

A few years ago I received the Starlooks Special Edition Box featuring Lauren Clark and I really loved all the fun makeup inside and the idea of receiving this type of box monthly. I am not sure why I didn't sign up, maybe because I have way too much makeup already, but I love playing with makeup. I think Starlooks is a fun box to receive and makes a great gift idea as well. more...



---
Amazingly Beautiful A.M. Moisturizer
August 3, 2015

Regardless of how well we treat our skin, we are going to have the occasional breakout - freshen your skin and detoxify it with Amazingly Beautiful A.M. Moisturizer. This refreshing orange scented moisturizer is 100% botanical oils of almond, orange, lemon, avocado and olive. Simply place 2-3 drops on each cheek and gently spread in a circular motion. more...



---
Giveaway: Pizza Ranch Offers the Living Hope CD
July 26, 2015

Adrie Groeneweg had a dream that started in Hull, IA, in 1981, when he was just 19 years old. It was simple. Why does everyone have to drive out of town to get a pizza? With just six specialty and single topping pizza recipes developed by Adrie's mother, Lorraine, Pizza Ranch was born. more...

---
Book Giveaway: Miracles from Heaven by Christy Wilson Beam
July 22, 2015

My husband and I are lucky and blessed with two wonderful and healthy children. When we first brought them home, we were amazed and completely in awe with these two miracles in front of us. We still are today, and every day! We are so lucky to have had such healthy babies, I truly cannot imagine having to go through serious illnesses with them, when the common cold would have us worried sick alone. more...

---
Book Tour and Giveaway: The Road Home by Kathleen Snoop
July 17, 2015

Living separately for three years, fourteen-year-old twins, Katherine and Tommy Arthur, have done their best to make each boarding house feel like home. But unrest grows as they are driven to questionable actions just to survive. Meanwhile their desperate mother is confronted with breaking yet another promise to her children. Then a miracle descends. Hope rises on a cold, rainy night and changes everything. more...

---
Review: NoGii Gluten Free Bars #nogiitablesetters #MomsMeet
July 16, 2015

NoGii, created by Emmy Award-Winning Talk Show Host: Elisabeth Hasselbeck, is a line of certified gluten-free protein bars, protein powders, and paleo bars. These products are made from high quality and sustainably sourced premium ingredients which have an ideal balance of protein, fat, and carbohydrates. They do not contain high fructose corn syrup, trans fats, or hydrogenated oils. more...

---
Book Tour and $25 Giveaway: Kidnapped in Paradise by Deborah Brown (Paradise Series Book 7)
July 15, 2015

In the Florida Keys, trouble is brewing along with the coffee. Friends Madison Westin and Fabiana Merceau search for the mastermind behind gruesome warnings showing up on their doorstep. Fab's infamous new partner and Madison's reappearing ex-husband complicate matters in this sexy and humorous action-adventure. more...

---
The Biking Game by Schwinn
July 13, 2015

When I was younger, I would love to jump on a bike and go for a ride around the neighborhood. Nothing compared to the wind smacking me right in the face. lol I was constantly smiling. I loved it! I recently started riding again with my kids, it is a great family activity, one of my favorites! more...

---
Subscription Service for Laundry Detergent: Mygreenfills.com
July 7, 2015

MyGreenFills is a new line of all-natural laundry products made by Selestial Soap. While Selestial Soap sells a successful line of eco-friendly industrial laundry supplies, MyGreenFills was made with the everyday consumer in mind, like me and you, offering safe, affordable, effective, and eco-friendly laundry products for the home, delivered right to your door. more...

---
Contest: Enter to win a Chillafish Box in the #31BOX Giveaway
July 2, 2015

Chillafish is giving away a box a day for the month of July with their #31BOX Giveaway. These fun and colorful boxes are the first modular, connectable toy storage unit and play system that would look perfect in any room! Enter to win and good luck! more...



---
Contest: Enter to win $5,000 with the Duck Brand and Kids In Need Foundation #cupcake4DuckTape
June 24, 2015

The Kids in Need Foundation has teamed up with The Duck Brand to offer a fun, colorful contest. Submit your original cupcake-themed design for an upcoming limited edition Duck Tape print, you could win $5,000. Find the templates and all the details here: more...



---
ENDED DVD Giveaway - Pirate's Code: The Adventures of Mickey Matson! #PiratesCode #Flyby
June 19, 2015

It can be difficult sometimes to find a movie suitable for the whole family to watch that can keep us all entertained without too much violence or rotten language to worry about for the kids. While we did not see the first Mickey Matson movie, it was not necessary to follow along with this new one: Pirate's Code: The Adventures of Mickey Matson! Our latest addition to our family friendly movie night list. more...

---
Review: Xlear Care Kits #Xylitol #Momsmeet
June 15, 2015

Xlear Inc. is recognized as the leading manufacturer of xylitol-based products in North America. They are committed to providing consumers with the health benefits of natural sweeteners, such as xylitol. Xylitol, a sugar alcohol sweetener used as a natural sugar substitute is found in the fibers of many fruits and vegetables, it is as sweet as sucrose with only two-thirds the food energy. more...
---
Review: Adovia Exfoliating Body Scrub with Dead Sea Salt and Natural Oils
June 10, 2015

Now the warmer weather has arrived, I feel like taking care of my skin. It should be a year round thing, I know, but it is harder for me in the cooler months. I recently tried Adovia's Dead Sea Salt Body Scrub and it left my skin so soft and smooth, I will never neglect my skin again as long as I have this product at hand.more...
---
ENDED Book Giveaway: Chance Meetings - Stories About Cross-Cultural Karmic Collisions and Compassion by Madhu Bazaz Wangu
June 3, 2015

In this eloquent collection of stories, twelve different people from different walks of life discover how one chance meeting with a stranger can change a person forever. Madhu B. Wangu draws from her own Indian-American heritage and examines the lives of ordinary people facing challenging circumstances. more...
---
Review: Trilane Retinol + Vitamin C Moisturizer
May 29, 2015

Retinol is the #1 dermatologist recommended anti-aging ingredient clinically proven to show significant improvement to fine lines and wrinkles as well as pigmentation with continued use in as little as 12 weeks. Retinol combats the signs of aging and repairs skin to stimulate collagen, resulting in firmer, smoother, wrinkle-free skin. more...
---
ENDED Book Giveaway: Big Tractors with Casey & Friends
by Holly Dufek #casey&friends
May 20, 2015

There is a new series for kids interested in tractors: "Casey & Friends" books offer a glimpse into farm life and the machines of modern agriculture. Young tractor fans (recommended age 4-8) will love the use of real photos that show iconic red CASE IH tractors and other farm equipment in action. more...
---
Influenster: Bella VoxBox #BellaVoxBox
May 15, 2015

I am always excited to be among the lucky recipients of a vox box courtesy of Influenster. I am very much interested in new products and trying them out. Check out the great finds in the #BellaVoxBox! Have you tried any of these products? I love the Dove Fruit, they were gone before I knew it. more...
---
Renuzit Pearl Scents #PurexInsiders #DesignYourAir
May 11, 2015

There are plenty of reasons to use a room deodorizer, I recently tried Renuzit Pearl Scents, and love that it is an odor neutralizer as well as air freshener. Renuzit has an array of aromas to choose from, I sampled the Sparkling Rain scent and while it is potent to start, it is pleasing, and a much better scent to smell upon entering a room. more...
---
Book Tour and $25 Giveaway: Revenge in Paradise by Deborah Brown (Paradise Series Book 6)
May 8, 2015

When a man of questionable character's corpse is found at The Cottages, beaten to death with Madison's own gardening tools, she and her partner, Fab, set out to prove that the man's abused girlfriend did not kill him. Along the way, Madison finds herself behind bars twice, held hostage in a mansion, and running from flying bullets. more...
---
ENDED Book Giveaway: The Joy of Mom by Vicki Reece
May 6, 2015

Vicki Reece, mother of three and creator of the popular online community: Joy of Mom, is publishing a gift book – The Joy of Mom – in which she shares heartwarming, original photos and her favorite words of inspiration about the joy, honor, and privilege of being a mom. more...
---
Review: Amara Organics Retinol Serum
May 5, 2015

Retinol is the #1 dermatologist recommended anti-aging ingredient and has been clinically proven to show significant improvement in fine lines and wrinkles as well as pigmentation in as little as 12 weeks. Retinol combats the signs of aging and repairs skin to stimulate collagen, resulting in firmer, smoother, wrinkle-free skin. more...
---
ENDED Book Giveaway: Love Inspired Series
April 30, 2015

There is nothing quite like escaping into a good book. It is my favorite past time and something I thoroughly enjoy more now that I am a mother, because, lets face it - when can we find the time :) Yet, now the weather is improving, it opens up a little more opportunity for me to sit outside and read. more...
---
Review: Leather Afterlife - Conditioner and Restorer
April 20, 2015

After the worse winter ever, I have been finding all sorts of uses for my bottle of Leather Afterlife. First used to recondition my car seats, Leather Afterlife easily brought back life into these old, yet still durable leather seats. It is easy to use and a little goes a long way. I will be using this for any and all of my leather accessories. Restoring, conditioning and making things new again! more...
---
Review: Foxbrim 100% Pure Argan Oil
April 15, 2015

The many uses of Argan Oil are making this oil very popular. Used as an all over body moisturizer, from your hair down to your toes, use it any where you are dry or need a little moisture. It is great for cuticles and will tame your fly away hairs as well as help split ends and dry scalp. more...
---
Dial Miracle Oil Hand Soap Coupon #PurexInsiders
April 14, 2015

We know how important hand washing is to our overall health, especially before eating and after playing. We go through a lot of soap in our home, we love trying new products and are currently enjoying a new hand soap infused with Marula Oil from Dial. Enter our giveaway for your chance to win a product coupon for this hydrating and nourishing hand soap. more...
---
The Adventures of Pajama Girl by Sandra Hagee Parker #PajamaGirl
April 6, 2015

Enjoy this sweet story with adorable pictures and a positive message with a life lesson for our kids about stealing. The Adventures of Pajama Girl and the Coronation of the Cupcake Queen has a wonderful rhyming way of teaching our young ones this valuable and much needed lesson. Enter to win a copy of this adorable book for your little cupcake or princess. more...
---
Review: Organic India USA Supplements and Teas #momsmeet
April 2, 2015

Organic India's mission is to provide true wellness for all by offering 100% organic, pure and natural products including tea and herbal supplements online. Popular products include Moringa Leaf powder and capsules and Tulsi tea. Tulsi, also called Holy Basil, is revered throughout India as a sacred herb infused with healing power and is considered to be the "Queen of Herbs." more...
---
ENDED Giveaway: Dial Sugar Cane Deep Cleaning Moisturizing Hand Soap Coupon #PurexInsiders
March 28, 2015

One thing we go through a lot in our home is hand soap! The first thing we do when we walk in the door is wash our hands. We love trying new products and love the new Sugar Cane Husk Scrub Hand Soap from Dial with gentle micro scrubbers that clean deeply while moisturizing and smoothing our skin. more...
---
Review: Foxbrim Vitamin C Lotion
March 27, 2015

Foxbrim wants you to expect more from your daily moisturizer. Their Vitamin C lotion starts with quality skin protection with proven Vitamin C. All the benefits of this wonder vitamin in a single bottle. Foxbrim's Vitamin C lotion also offers eight-fold antioxidant protection while effectively preventing the formation of free radicals. more...
---
Review: 100% Pure Radha Argan Oil by Radha Beauty
March 25, 2015

We all know water is the best solution to many needs our bodies require for good health. Sometimes, our bodies scream out for outer help, too and oils are a great solution, specifically, argan oil. Argan oil makes a great all over moisturizer, being wonderful for nails, hair, and skin. Rich in beneficial nutrients including fatty acids and Vitamin E. more...
---
ENDED Giveaway: Vita Advanced Probiotics
March 23, 2015

When you have stomach discomfort, or any stomach troubles at all, it will have a serious effect on how you feel. Regardless of the reason for your tummy troubles, sometimes it is beneficial to get a little help and support. Whether you are sick or just want to stay healthy and in balance, taking 1-2 probiotic tablets a day, can greatly improve our overall health. more...
---
ENDED Book Giveaway: Easter Stories - Classic Tales for Easter
March 20, 2015

Enjoy over 25 short stories written long ago with excerpts from classics like Ben Hur to Oscar Wilde. These stories are wonderful and spiritual stories that will delight all ages. There is a story for everyone and is a perfect book to introduce some of these Easter stories to young children. A wide selection of tales that will lift you up. Enter for your chance to win this positive collection of stories. more...
---
Review: La Beauté Pure 2-in-1 Anti-Aging Vitamin C Serum
March 19, 2015

Vitamin C serum is a great tool to use before your regular beauty routine. It is a natural antioxidant, so using this serum will increase collagen production, smooth the appearance of fine lines and wrinkles, and even skin discoloration. It dries quickly, and should be followed by your regular moisturizer or your favorite SPF cream. The benefits are amazing and results are fast. more...
---
Review: InstaNatural Peppermint and Lavender Essential Oils
March 16, 2015

Essential oils have been used for centuries for medicinal and therapeutic purposes, some with antiseptic properties, making them useful for many purposes, including aromatherapy. Please note these oils should never be ingested. For use of ingestion, please look for them in capsule form, or make sure it is therapeutic grade oil. There are many ways to enjoy essential oils; more...
---
Review: Kiss Me Organics Dandelion Root Tea with Hibiscus & Cinnamon
March 11, 2015

The Dandelion is often considered an invasive weed that loves to take over our beautiful green lawn and gardens. Luckily, it is also an excellent food and herbal source packed high in calcium, magnesium, iron, zinc, potassium, and vitamins which purify the blood, regulate blood sugar and improve blood circulation. Also great for relieving bloating, while aiding in weight loss. more...
---
Book Tour and $25 Giveaway: Greed in Paradise by Deborah Brown
March 5, 2015

Tears will fall, hearts will pound, and bullets will fly in Greed in Paradise. Just when Madison and Fab think it's safe to dip their sexy bodies into the cool tropical waters of paradise, they get the shock of their lives when a friend and business partner turns up dead and they discover they've been written into his will. But nothing is what it seems, as the women find out. more...
---
Review: Body Merry Age Defense Neck Cream and Eye Cream
March 4, 2015

There comes a time in life when we all may need a little help with our skin to keep it moisturized and hydrated. Body Merry Age Defense line uses organic and natural ingredients that will help our aging skin. Body Merry Neck Cream quickly nourishes and improves the look of our neck, while Body Merry Eye Cream easily absorbs and improves the look around our delicate eye area. more...
---
Giveaway: Dial Miracle Oil Body Wash Coupons
#PurexInsiders #MarulaOil #DialMiracleOil
March 3, 2015

In the winter months, my skin can really become dry, especially my shins. Whether this is due to being indoors more, or maybe because I do not drink as much water as I should, Regardless, it is nice to find a product that can help with dryness, one which almost eliminates the need to add more product to my skin after using, for those days when I am in a rush. more...
---
Review: Argan Oil Shampoo & Conditioner by Pura d'or
February 24, 2015

I truly love trying new products and since having children, I am trying my best to use less chemicals around the home, so I am always looking for naturally based products to try and if they can end the dreaded hair accumulating around the drain after a shower, i'm in! With aging, blow drying, using a flat iron and the occasional dye job, I need to use better hair products. So I tried Pura d'or. more...
---
ENDED Giveaway: Anavita Moisturizing Anti-Wrinkle Cream
February 20, 2015

Anavita Moisturizing Anti-Wrinkle Cream is suitable for all skin types and contains a combination of ingredients that makes this anti-wrinkle cream very effective, including: hyaluronic acid, matrixyl, and argireline, ingredients that replenish skin's natural building blocks giving you a more youthful appearance while firming skin and minimizing wrinkles for smoother looking skin. more...
---
Disney Side Home Celebration #DisneySide
February 15, 2015

We have been hit pretty hard with snow this Season. Our kids have had 11 snow days so far and that took them right up to February vacation. So, we have been busy celebrating our Disney Side as much as possible, both inside and out, with snowmen, snow forts, snow slides and sno cones. As well as baking cakes, cupcakes and fun homemade clay shapes. more...
---
ENDED Giveaway: Natural Dentist Toothpastes for Kids #TNDCavityZapper
February 13, 2015

We are always looking for ways to make brushing teeth more exciting for our kids. We want them to have fun while keeping their teeth clean and cavity free. My two kids really like picking out their own oral health products, and we encourage it, hoping it will help them to remember to do it for themselves, twice a day. (this is a work in progress, but our kids are young and still require some supervision. more...
---
ENDED Book Giveaway: Rasmus and the Vagabond by Astrid Lindgren
February 9, 2015

I could not put down this beautiful and truly delightful tale between a little boy and an accordion playing wanderer. It left me smiling, wanting more and looking to find Pippi Longstocking, to relive her adventure, too! What a story. Although suggested for young readers, everyone from young to old would enjoy this entertaining and heartfelt delight. more...
---
ENDED Giveaway: Blue Dragon Cuisine #BlueDragonMeals #IC #sponsored
February 5, 2015

I am all about home cooking and while eating out and ordering in are fun and quite a treat for me, I prefer home cooking. We do not have Asian inspired dishes often, but, Chicken Curry with rice and fries is one on our rotation menu. We love it and eat it often, but, it is the only one we rely on, so I was delighted to offer other Eastern inspired meals, thanks to Blue Dragon. more...
---
© 2012-2015 Mammanatty's. All Rights Reserved.&nbsp&nbsp&nbsp&nbsp &nbsp&nbsp&nbsp&nbsp
Loading
MEMBER OF:

---
ARCHIVES:
2015 (54)
2014 (57)
2013 (63)
2012 (78)
---
GRAB MY BUTTON:
---